March 31st, 2017 by chocko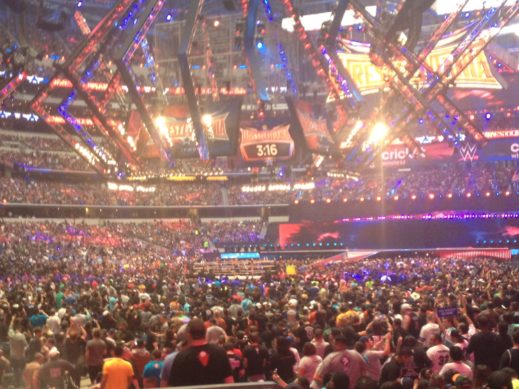 Wrestlemania weekend is upon us once again, so look for Chocko in the stands munching on a bowl of Booty-O's and a turnbuckle on the side, cheering on all the fist flying and off the top rope action which should be kicking like Bruce Lee's Chinese Connection. Here's a quick look back at last year's trek to Texas for our annual pilgrimage to the pandemonium in the squared circle. Traveling for Chocko usually involves record store shopping, checking out graffiti, street art and enjoying lots of local eats.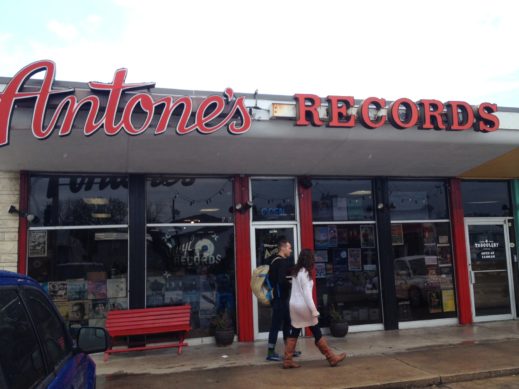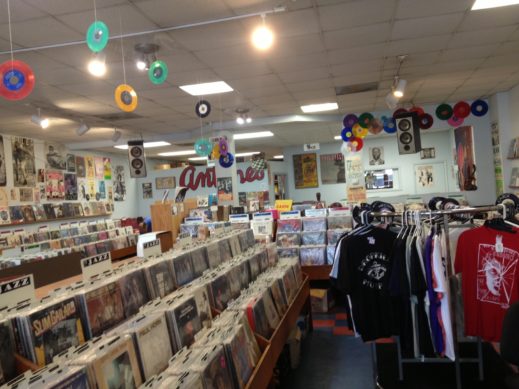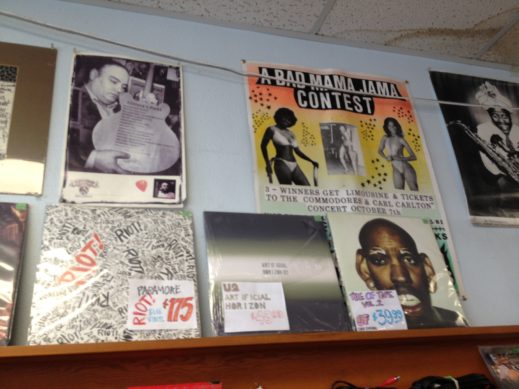 My first stop after landing in Austin, Texas was Antone's Record Shop (2928 Guadalupe St. Austin, TX 78705). A quick history about the place is that in 1975 Clifford Antone opened a blues nightclub which became successful and legendary. In 1987 he opened a record store across the street from the club where it has remained ever since. The shop specializes in the blues and local artists. Great amount of used vinyl, CDs to keep you busy digging around if you're into that. I bought a bunch music including "West Side Soul" by Magic Sam…a great album of electric blues which came out in 1967. There's a DVD I picked up on a previous trip to Austin and it's titled "Antone's Home Of The Blues" and if you can track that down it's a really interesting documentary about the history of Antone's nightclub and it's jam packed with stories, great music and performances by B.B. King, Pinetop Perkins, Buddy Guy, and Hubert Sumlin. Trust me, you gotta see it. The amount of talent that walked through the doors and played at Antone's is absolutely mind blowing.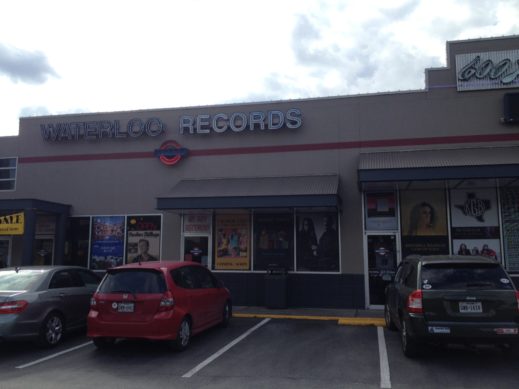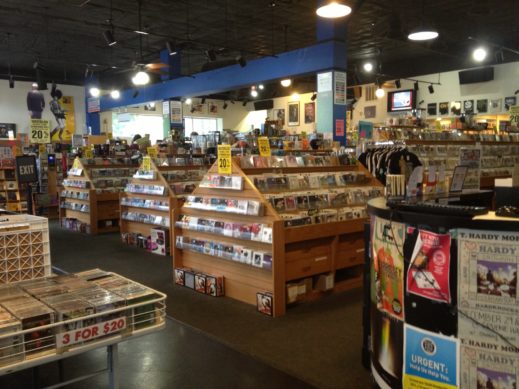 Waterloo Records & Video (600 A North Lamar Blvd, Austin, TX 78703) is always a must. Don't let the challenge of finding a parking spot in their packed lot deter you from stepping in. They have a large amount of new and used vinyl, CDs and an awesome selection of movies. They also have a lot of toys and shirts. They have all their CDs alphabetized and they aren't separated by genre…not sure if that's a good thing. Among my findings in the Used section was "HEARTATTACK! 1954-1965: WILD AND CRAZY L.A. R&B" which kept the driving around town entertaining. The deep fried and greasy tracks on the album had me wanting more.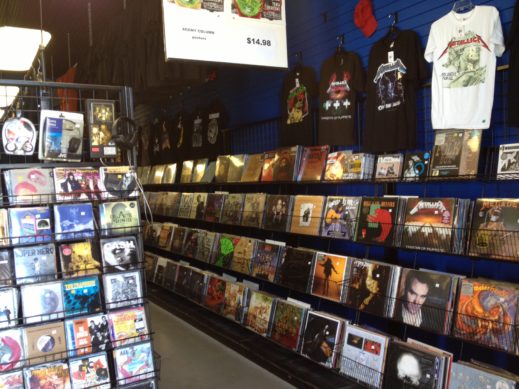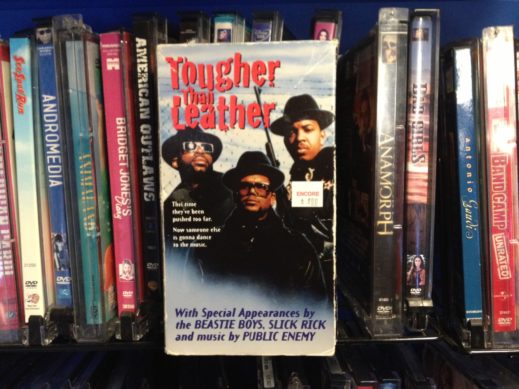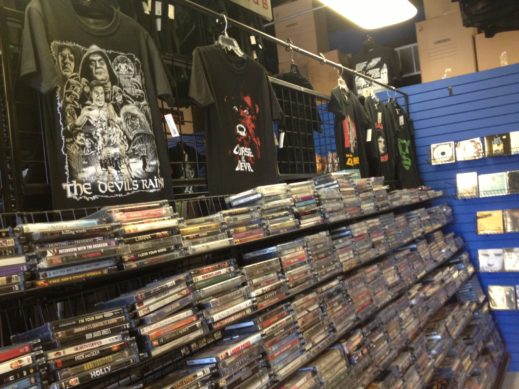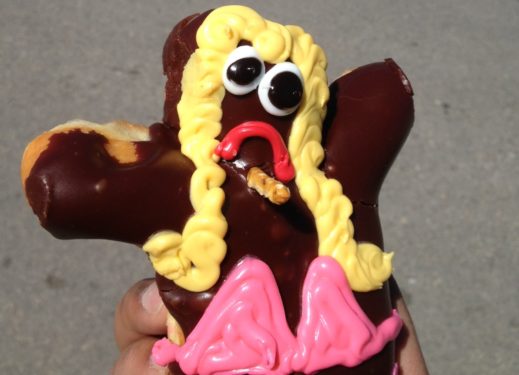 Encore Records (809 E. 6th St. Austin, TX 78702) is a decent walk from Congress Ave. Bridge where we parked. Recommended stop for sugar and and energy for the walk is Voodoo Doughnut (212 E 6th St, Austin, TX 78701) an Oregon-based shop that serves some weird looking doughnuts and off the wall flavors. Encore has a great amount of new and used music with an emphasis on Metal and Hardcore. They had a huge amount of shirts and movies. I bought a bunch of movies on DVD and VHS.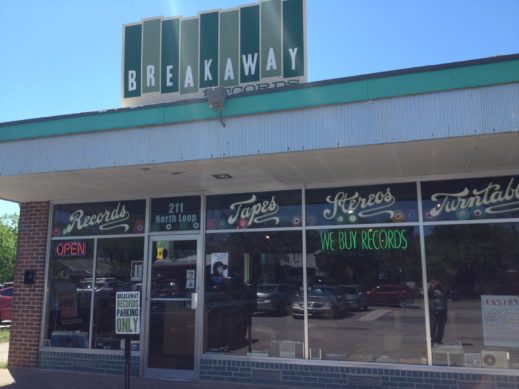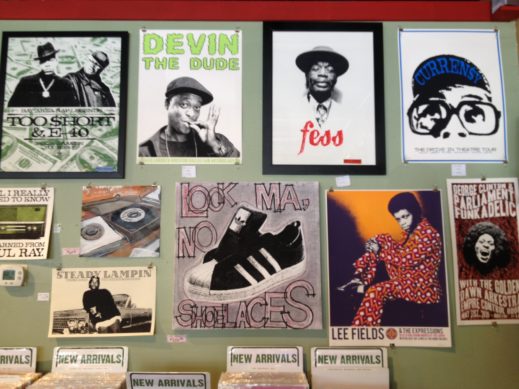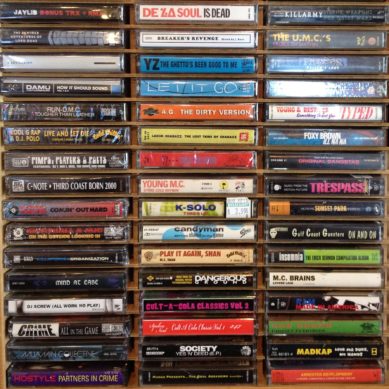 Breakaway Records (211 W. North Loop Blvd. Austin, TX 78751) was nicely organized with records specializing in Soul, R&B, jazz and rock. There's lots of equipment to check out too like turntables, speakers and receivers. The record stores I visited was just a few of many to check out. There's a small guide available for free at most of the local record stores titled Vinyl Around Austin which lists more than a dozen record stores in the Austin area. The guide also includes a small but helpful map.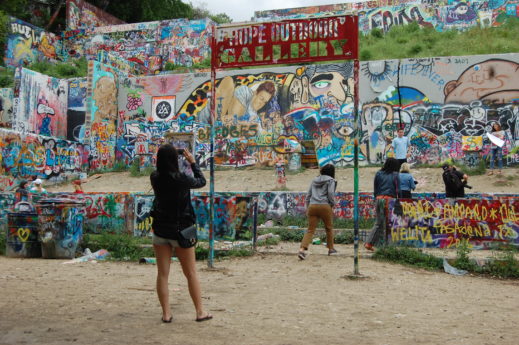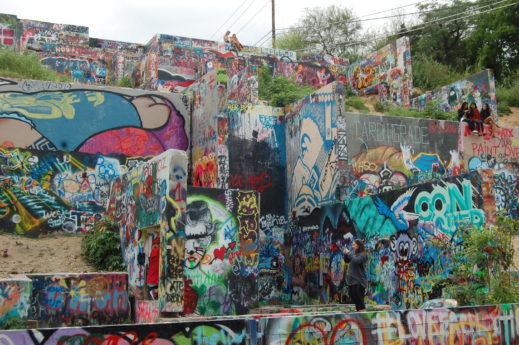 The photos above were taken at the HOPE Outdoor gallery where graffiti and street art reign supreme. Some of the art is spectacular but it looks like anything goes, lots of great stuff gets tagged quickly by amateurs picking up a half empty (or half full) can of spray paint and going at it.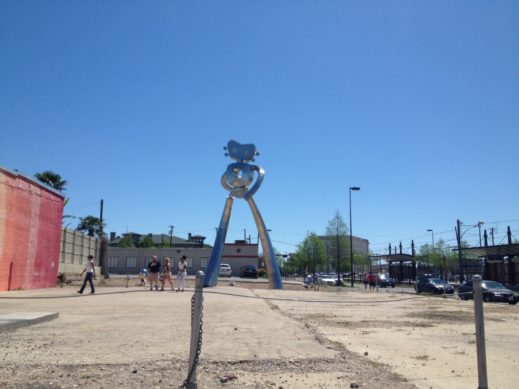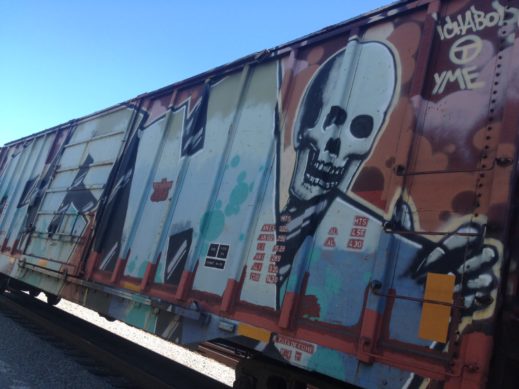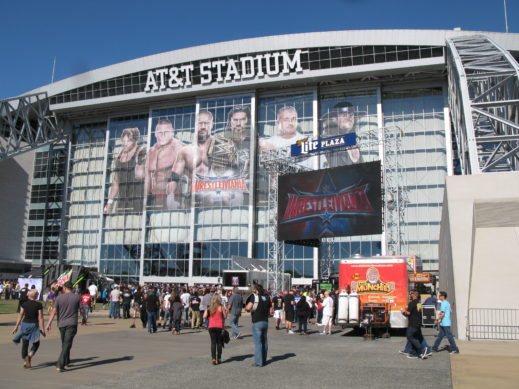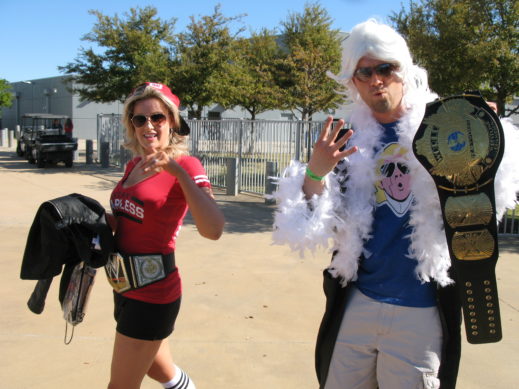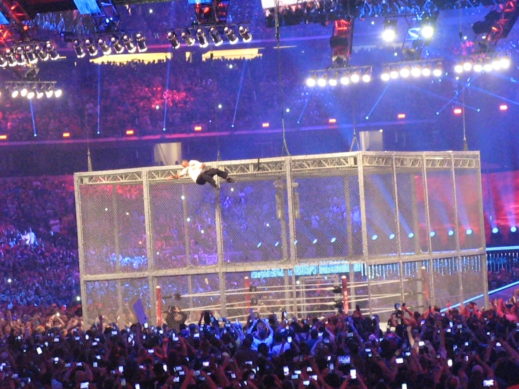 The last photos above are from Dallas, Texas where Wrestlemania took place last year. Looks like a fun city to check out, but we just didn't have the time. Gotta go and catch a flight to Wrestlemania 33 in Orlando!
Tags: austin, dallas, graffiti, record stores, street art, texas, wrestlemania
Posted in chocko, food, photos, sports, travel | Comments (0)
March 7th, 2017 by chocko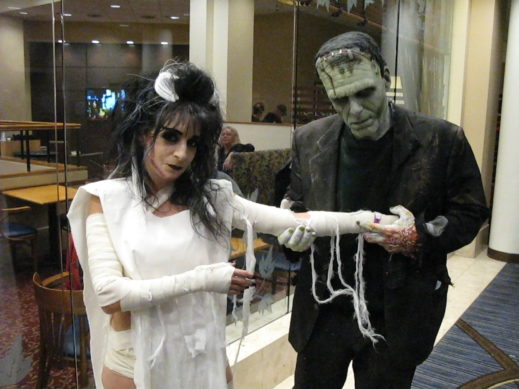 Hey stank azz zombies and all you mummies! It's Chiller Theatre time once again..a biannual celebration of all things horror, sci-fi and everything else in between. It's the ultimate toy, model and film expo you will kick yourself in the pants if you miss. Get up out of your coffins, shake out the cobwebs and head out to Parsippany, New Jersey from April 21 – 23 and party with all the NJ toxic hombres and Sasquatch mountain mamas. Chiller Theatre will be at a new Horror Hotel. Chiller's back at the Hilton Parsippany Hotel! The guests this time around is a doozy- Fred "The Hammer" Williamson, Tom Savini, Bai Ling, Flavor Flav, a Fright Night reunion and so much more. There will be a special auction of some of Zacherle's personal collection including his Cool Ghoul costume. Here's a look back at Chiller Theatre in October 2016 through some photos and some videos below of some of the musical guests.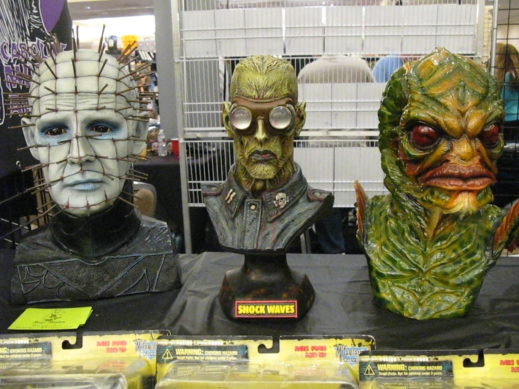 Heads are gonna roll if you don't buy your tickets in advance!

Zach, you will be missed! RIP

Don't you just want to snuggle with one of these dolls?

Alice, you look so young. What is your secret?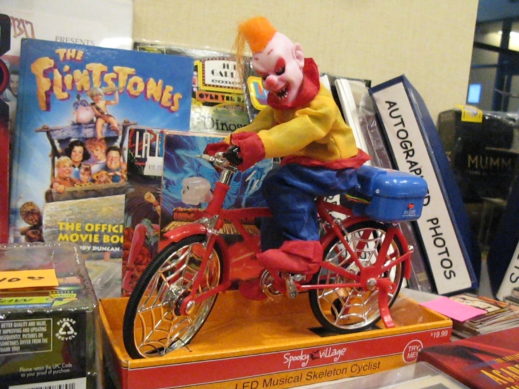 Imagine seeing this sucker peddling in the bike lane.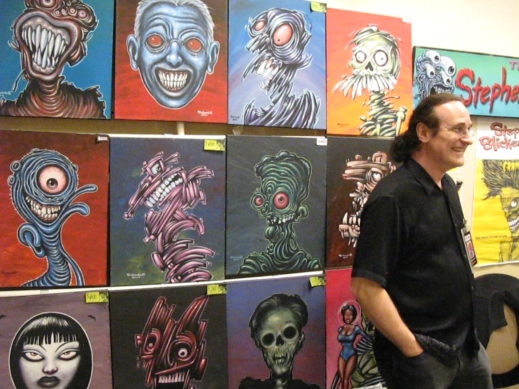 Stephen Blickenstaff and his creepy, fantastic art.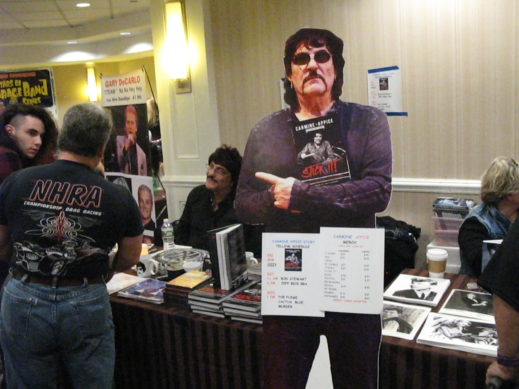 Will the real Carmine Appice, please stand up?!?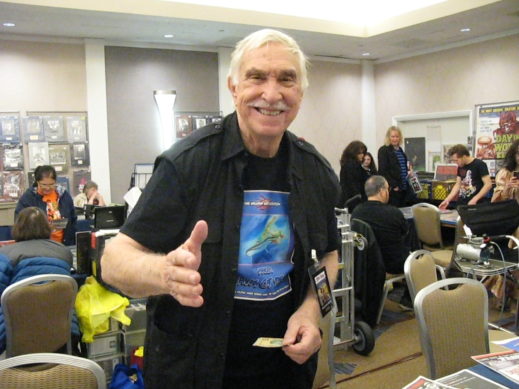 Nice to meet you, Director William Grefe!

Sara Karloff, Daughter of Frankenstein.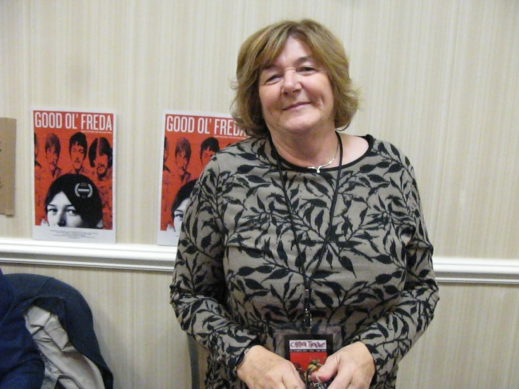 Freda Kelly, fan club secretary of band, The Beatles. Heard of them?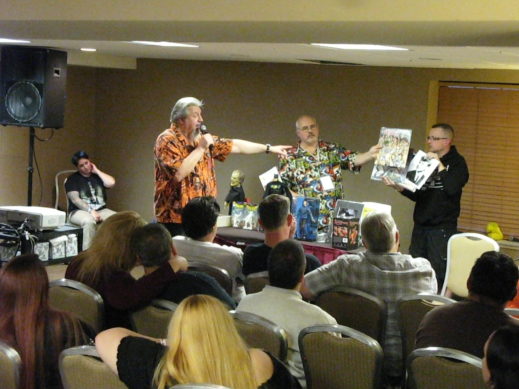 Ted A. Bohus working it at the Chiller Theatre auction.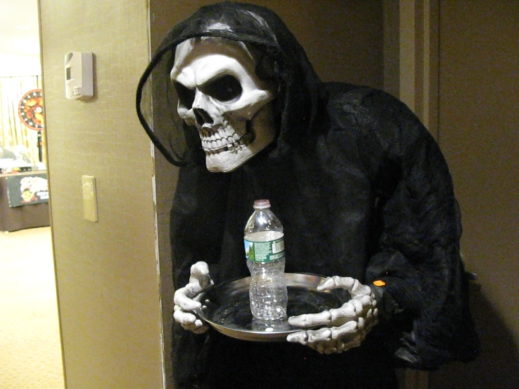 Drink, Drink, Drink My Darling!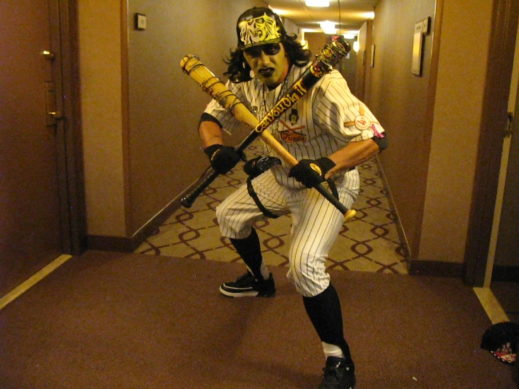 Is it baseball season already?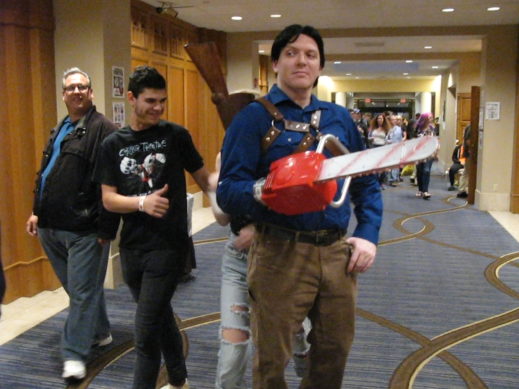 Ash standing proud but looks like he's about to get punked by some kids.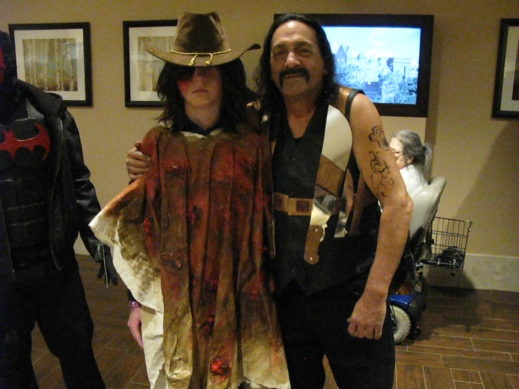 Looks like Machete found himself a friend.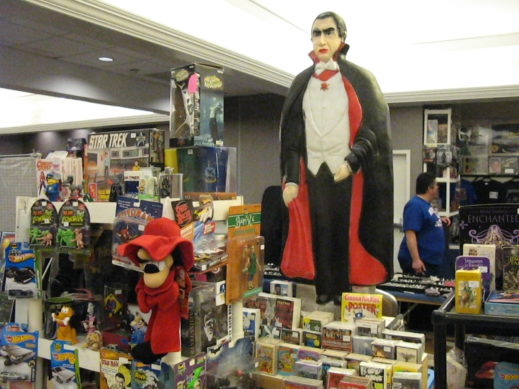 So much to buy at Chiller Theatre. Bring the pickup truck.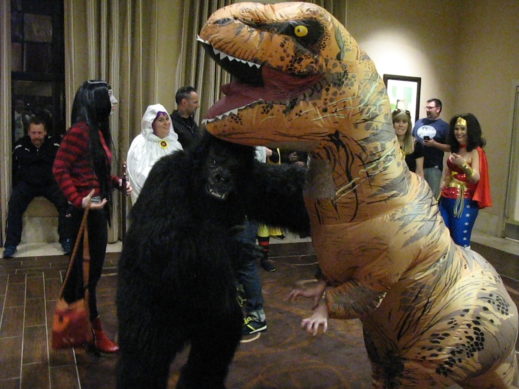 King Kong versus a T. Rex in a hotel lobby. Only at Chiller!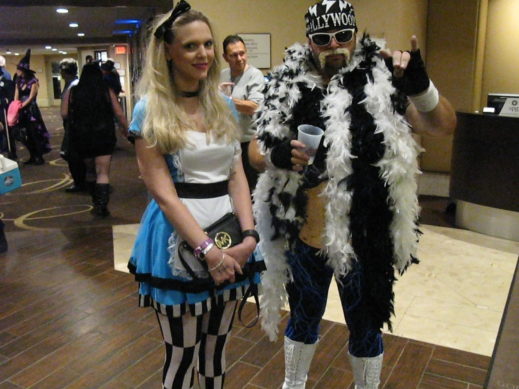 Hollywood Hogan accompanied by his manager Alice. NWO indeed.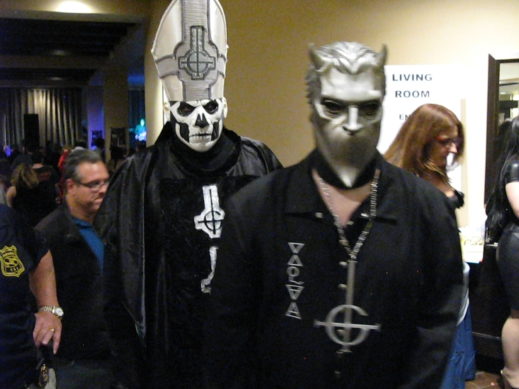 Papa Emeritus and a Nameless Ghoul roaming the halls.

a scene from CREEPSHOW!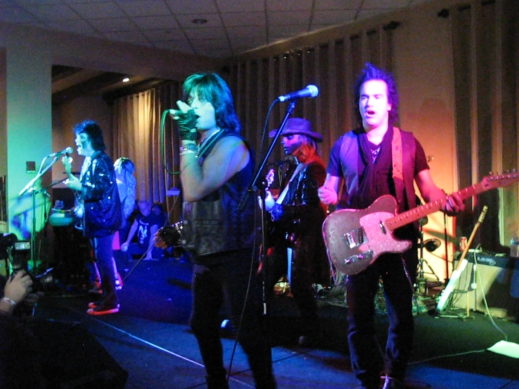 I didn't stay too late on Saturday night when all the bands play. I saw The Dead Elvi play a great set of tunes that will haunt your brain, followed by former Rainbow and Deep Purple singer, Joe Lynn Turner belt out a few tunes. First The Dead Elvi accompanied JLT for some "Smoke On The Water" (Deep Purple) followed by "I Surrender" (Rainbow). There was a quick change in the lineup. Former members of Quiet Riot, Rudy Sarzo and Frankie Banali joined Joe but somehow, Joe's guitarist went missing. A young guitarist was pulled from the crowd and the show was able to continue with "Highway Star" (Deep Purple) and after another guitarist joined the stage, JLT closed out the set with a SLADE song made popular by Quiet Riot, "Cum On Feel The Noize." Check out the videos below!
Check out Chocko (njmisfit) and Mr. C (planetchocko) on instagram.
Follow @planetchocko on Twitter. LIKE us on Facebook too. Thanks!
Tags: chiller theatre, cosplay, halloween, horror, horror movies, Joe Lynn Turner, movies, new jersey, sci-fi, the dead elvi
Posted in art, chocko, movies, music, photos, toys, TV | Comments (0)
December 30th, 2016 by chocko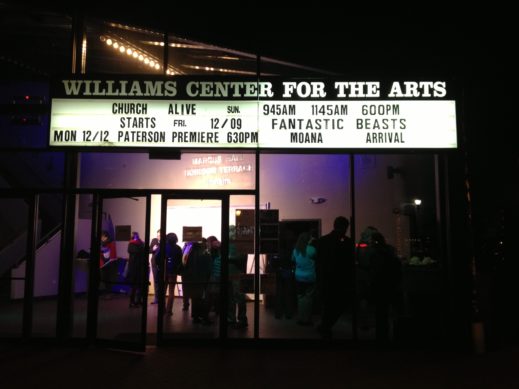 Earlier in December, The William Carlos Williams Center for the Performing Arts in Rutherford, New Jersey hosted a special screening of Paterson with the writer and director of the film, Jim Jarmusch in attendance. Jarmusch was in the house during a pre-reception in the lobby of the historic building and also to introduce the film to the sold out event. I just wanted to write briefly about the history of the Williams Center which has been bringing entertainment such as theater, music, dance and film to the NJ masses for more than 70 years. It was originally known as the Rivoli Theatre where top vaudville acts of the 1920's would perform on the swanky, grand stage which also was home to the screenings of many silent films complete with live organ accompaniment, MovieTone news reels and all the Hollywood Golden Era cinematic greats. The theater was named after the great American poet, William Carlos Williams who was born in Rutherford, New Jersey in 1883. He was a family doctor by trade but was also a successful writer of plays and stories but was best known for his poetry. One of his best known works was an epic poem Paterson which was published in five volumes from 1948 to 1956.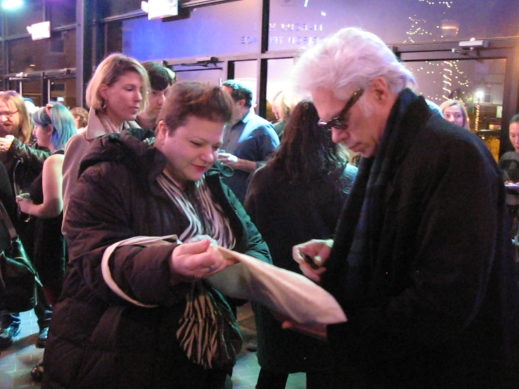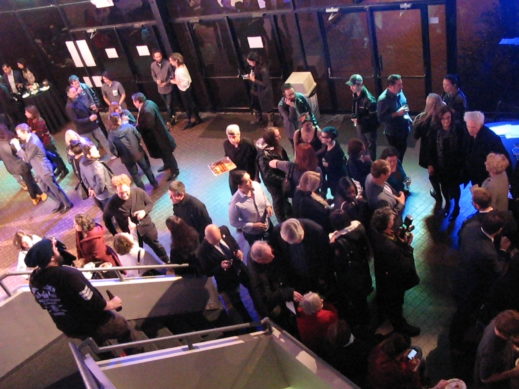 I arrived fashionably late, finding perfect parking across the street. Nothing beats free parking even if it's after 7pm. Jim Jarmusch wasn't too hard to find in the crowded lobby where film enthusiasts from the NYC and NJ area converged for drinks, hors d'oeuvres and the latest project from the legendary, idiosyncratic director who has given us films such as Ghost Dog: The Way Of The Samurai, Dead Man and Mystery Train. It was great to see him taking selfies with fans and signing autographs. Darn, I should have brought some DVDs with me to get signed. A nice gift for those in attendance was a blank journal (pictured below). Once you see the movie Paterson, you'll understand and start jotting down modernist poetry in no time just like Adam Driver's character named Paterson in the movie also by the same name.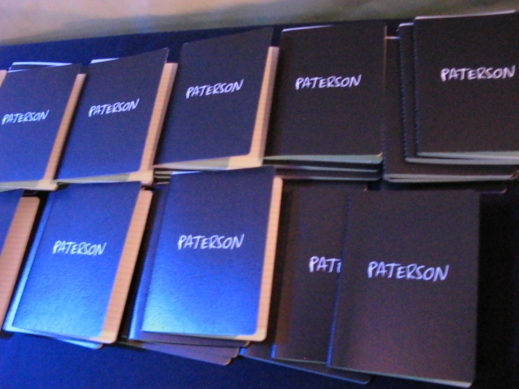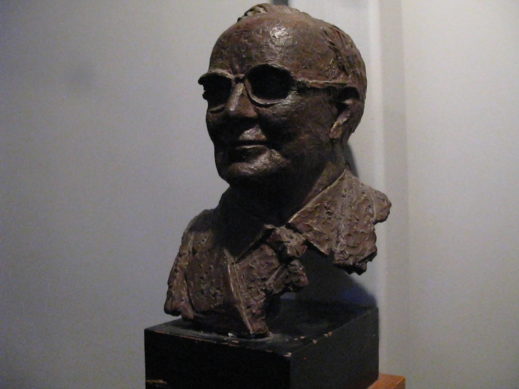 A bronze bust sculpture with the likeness of Rutherford's beloved physician and poet William Carlos Williams. I noticed the striking sculpture while chomping away at some free food. Not only does the Williams Center house a 624 seated theatre, but it is also home to 3 cinemas fully equipped with digital projectors. Located downstairs, is also a concession stand with reasonable prices and a huge dining area. There are a couple arcade games to keep the young and young at heart busy. I also dig the decorations which features pop culture icons such as Frankenstein, David Bowie, Adam West as Bat-Man and Creature From The Black Lagoon.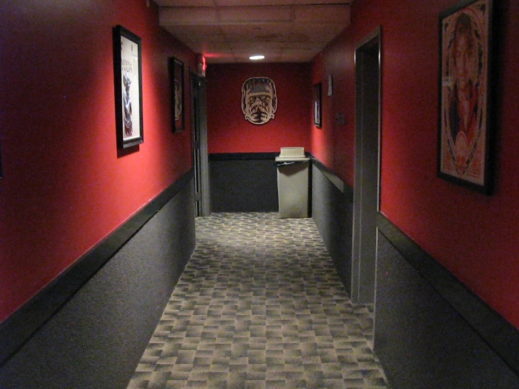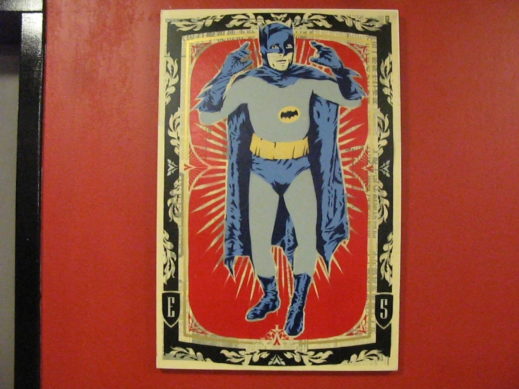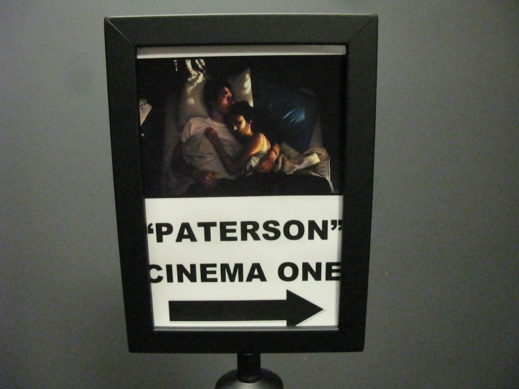 In the movie Paterson, the main character is a bus driver named Paterson (Adam Driver) inspired by the works of William Carlos Williams, he writes poems and finds beauty during his daily routines. He walks his dog Marvin every night and lives a mundane life with his wife, Laura (Golshifteh Farahani) who has big dreams of being an artist, singer or perhaps a famous cupcake maker. Paterson, New Jersey is the backdrop of this movie and scenes with The Great Falls of The Passaic River and Lou Costello Memorial Park populate the cinematic landscape while Paterson drives his bus route. Quirky characters pop up during the movie, sometimes we only overhear a conversation or we get to know characters a little better as we watch a couple's breakup go sour. Definitely go see this special, brilliant film. Just be warned, you might get inspired and start writing poems or seeking out poetry in your local bookstore after seeing the movie! It's presently playing in New York City, Columbus, Los Angeles and Hollywood. Go see it this weekend.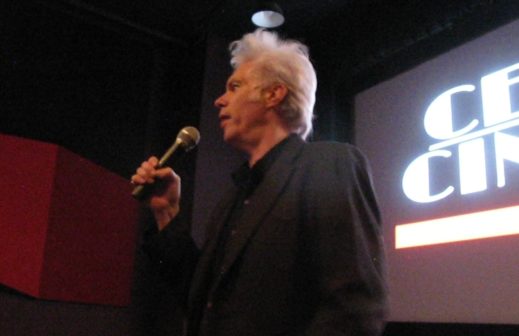 Jarmusch introduced the film to the audience at the Williams Center. He pretty much said that if you're looking for a movie with a lot of conflict or violence, this is not it. He mentioned that producers of the movie were also in the house along with the poet, Ron Padgett. Padgett's poems "Love Poem," "Glow," "Pumpkin," and "Poem." were featured in the film.
Check out Chocko (njmisfit) and Mr. C (planetchocko) on instagram.
Follow @planetchocko on Twitter. LIKE us on Facebook too. Thanks!
Tags: Adam Driver, cinema, Jim Jarmusch, movies, new jersey, nj, paterson, poems, poetry, rutherford, William Carlos Wiliams, Williams Center
Posted in art, chocko, community, movies, music, photos, theatre | Comments (0)
December 12th, 2016 by Mr. C
———————————————————————————————————————
When most others are busy shopping or sipping hot chocolate while thinking Bad Santa thoughts on a freezing day in NYC, we hobbled over to the west side of Manhattan for the annual Progressive International Motorcycle Show over at the Jacob Javitz Convention Center. It seems like on the same weekend in December when the motorcycle show happens by coincidence or not – Santa Con is also scheduled on that same Saturday. It seems like that for the past 5 years or so anyway! Santa Con for those that don't know is a day when adults over 21 get dressed in Santa gear and go bar hopping all day long or until Santa gets hosed and incapacitated. It sounds like fun, I guess but we're more interested in the bikes over on the west side!
———————————————————————————————————————-
(Flo's Chop Shop for the motorcycle enthusiast that needs a little grooming!)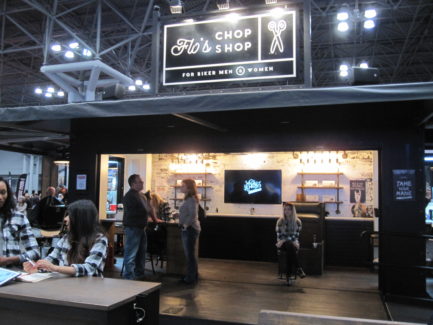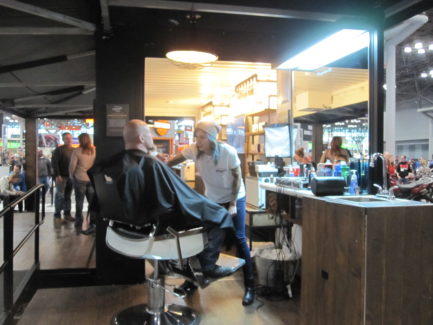 ———————————————————————————————————————–
There was nothing in particular with new model year motorcycles that I had in mind to check out. Instead, I always look forward to soaking in the custom bike builds and the collection of vintage bikes on hand! We missed the motorcycle stunt show but did catch Ricky Gadson, a legendary drag race champion tell a few stories on stage! Call me crazy but these past several years the motorcycle show seems to have gotten smaller & smaller exhibitor and crowd wise. That being said there still is a rabid fan base of bike nuts from all over the surrounding NYC area that have descended upon the Javitz Center to gawk, pose, take photos, & dream big dreams of their favorite motorcycles, ATV's, & shop for accessories to compliment their ride! The major manufacturers were represented including BMW, BRP, Ducati, Harley-Davidson, Honda, KTM, Indian, Kawasaki, KTM, Suzuki, Triumph, Victory, Yamaha, & a chinese bike company called Lifan?!
———————————————————————————————————————–
(After exiting the Port Authority Bus Terminal Wasteland, did some perusing around at the Hell's Kitchen Antique Market on 39th Street before marching over to the Jacob Javitz Center)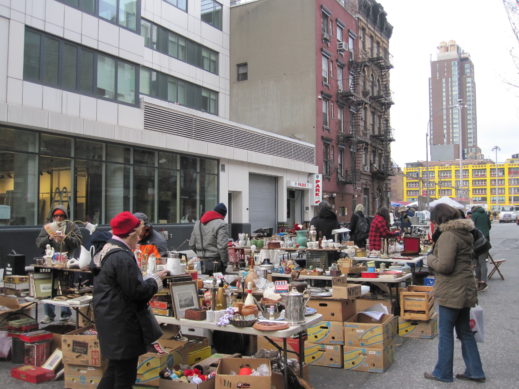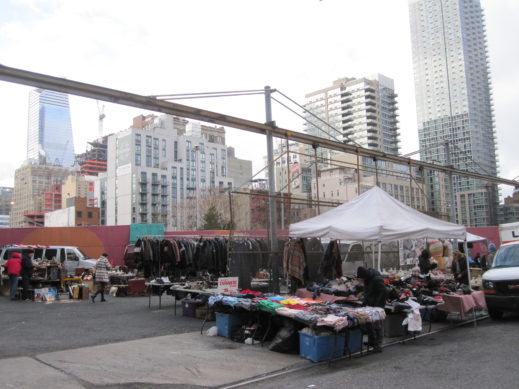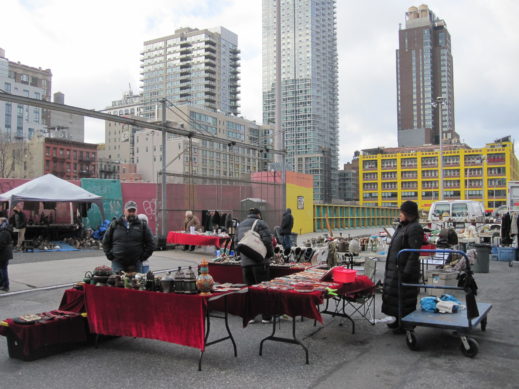 (had to inject myself with some caffeine at the Cafe Grind)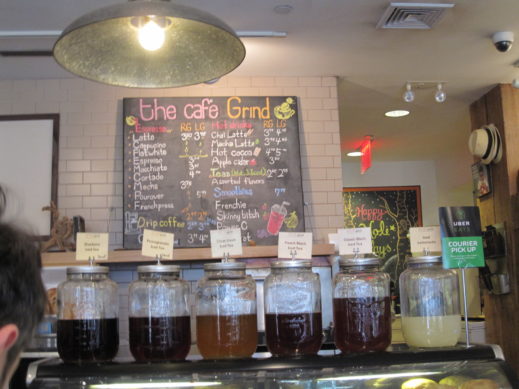 (By far my favorite section of the show – Vintage Motorcycles)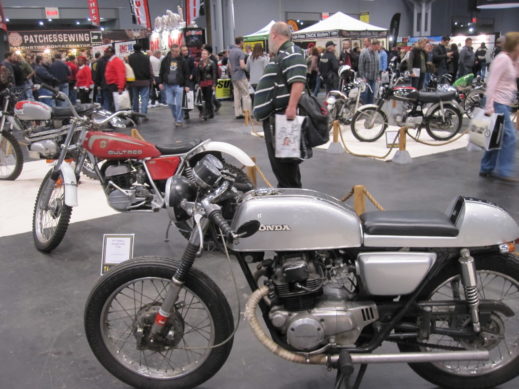 (gorgeous cafe racer from yesteryear)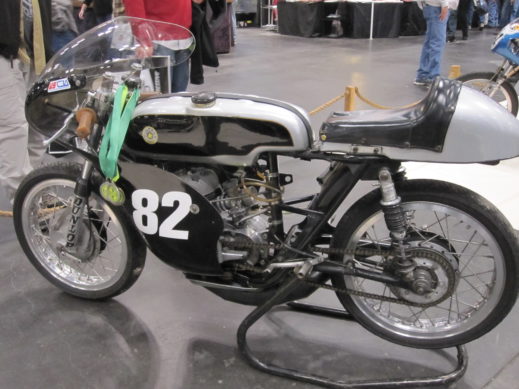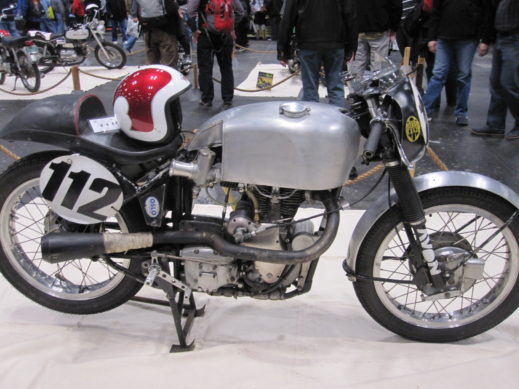 (A Victory that has been around the world)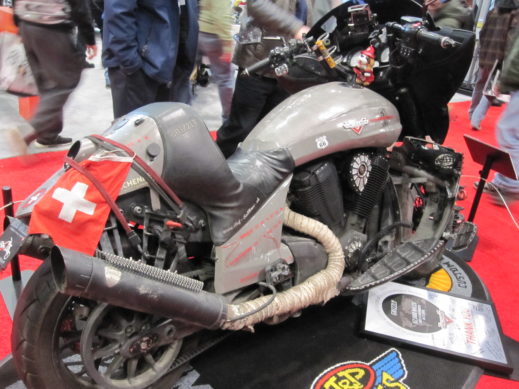 (Rickey Gadson – 11 time drag race champion)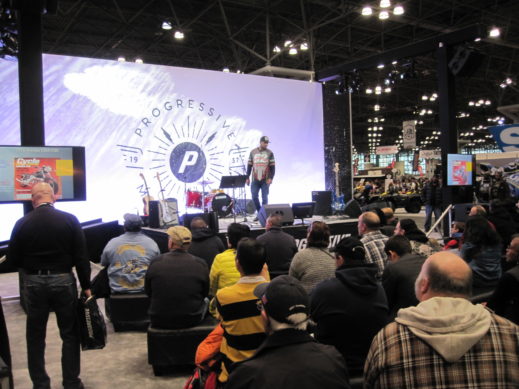 (Lifan – a Chinese motorcycle manufacturer w/ headquarters in Chongqing,China)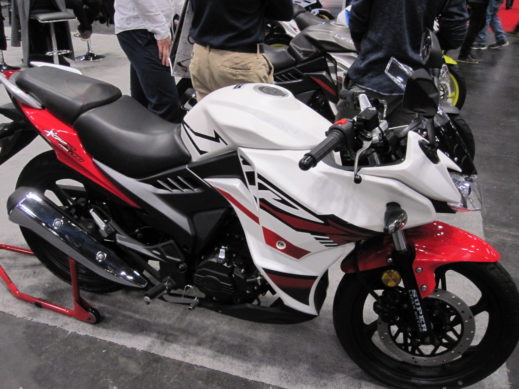 (a really sweet looking custom shovelhead)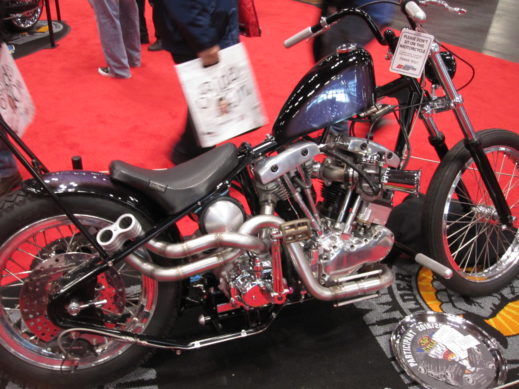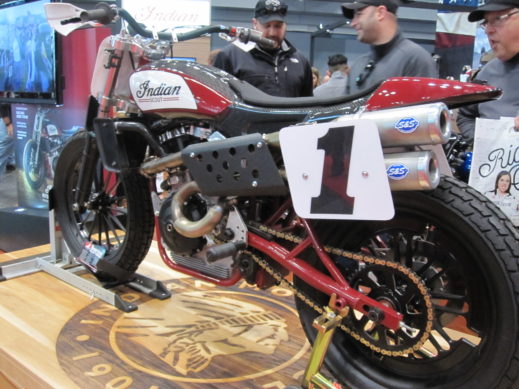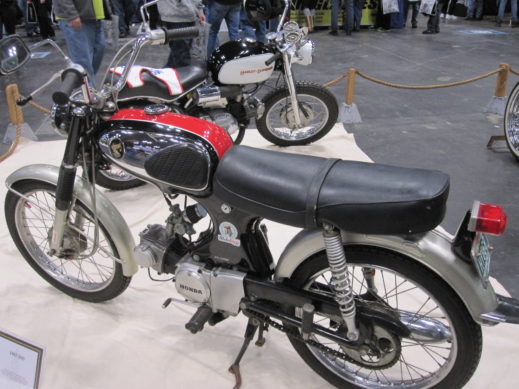 (this new 2017 Harley Davidson 48 is going to be mine!)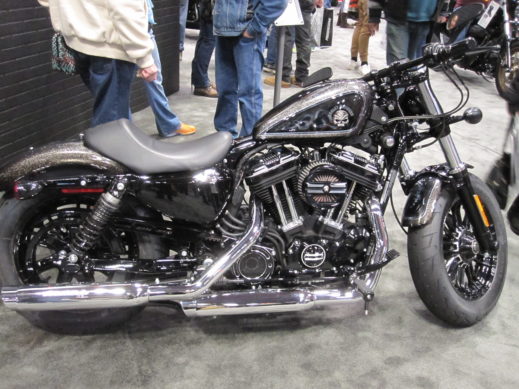 (After the Motorcycle show we marched into Brother Jimmy's BBQ with a bunch of Santa Clauses enjoying Santa Con)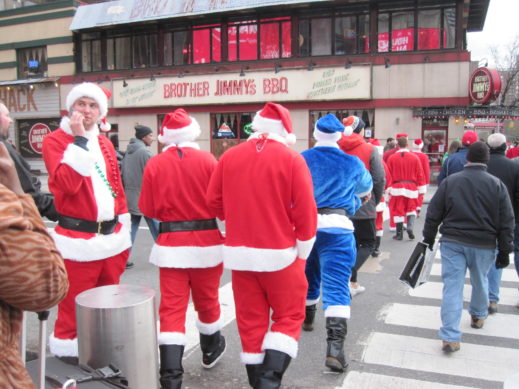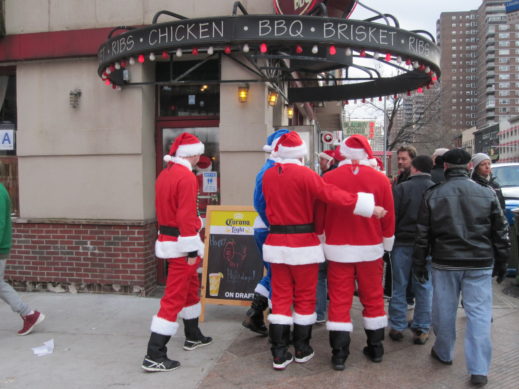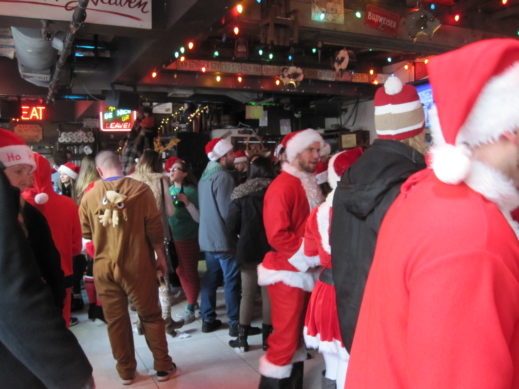 (Rest assured this was not Santa singing xmas carols on the steps of the Post Office across from Penn Station)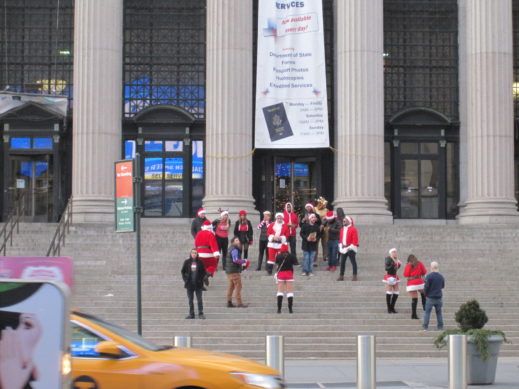 Tags: IMS, international motorcycle show, motorcycles, progressive international motorcycle show
Posted in mr. c, photos | Comments (0)
December 6th, 2016 by chocko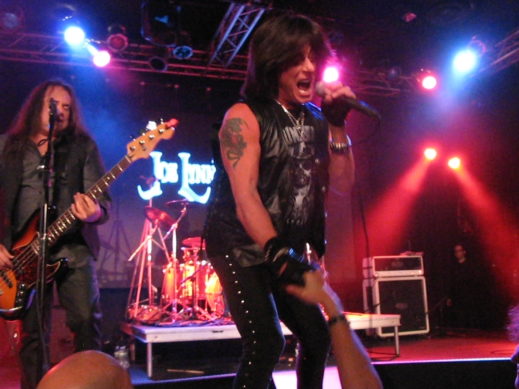 Joe Lynn Turner rocked the stage at Highline Ballroom recently along with a band that featured Craig Goldy (Dio/Budgie) on guitar. Just some quick history on the legendary JLT for those not familiar with the hard rock singer from Hackensack, New Jersey: his first band Filet of Soul featured J.T. Taylor who would later join the popular soul and funk band, Kool And The Gang. JLT is best known for fronting the band Rainbow in the early 80's and over the years has lent his pipes to bands such as Deep Purple and Yngwie Malmsteens's Rising Force but also has a successful career as a solo artist. The show at Highline Ballroom did not disappoint. The youthful Joe Lynn Turner was ready to rumble and treated the audience to set list jam packed with power vocals and Rainbow songs such as "Death Alley Driver," "Stone Cold"(Rainbow's first Top 40 pop hit), and "I Surrender." Turner also played a song from one of his many bands, "Edge of Tomorrow" by Sunstorm. Another non Rainbow performed was "Rising Force" from his collaboration with Swedish metal guitarist Yngwie Malmsteen. Joe Lynn Turner concluded his show with the hard rocking, pedal to the metal Deep Purple song "Highway Star."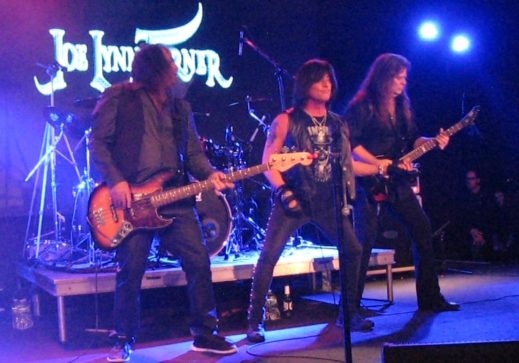 I thought it was funny when JLT layeth the smackdown and two teenage dudes got kicked off the stage. So, apparently one of the roadies thought it was alright to bring up some strapping young lads to enjoy the show from the side of the stage. The kids were there for a good chunk of the show, not bothering anybody but as soon as JLT saw them, he was like "get outta here, I'm not kidding. It's a distraction." JLT briefly ranted that he's been performing for 45 years and you have to earn it to be on stage. A "JLT" chant started from the back of the room. JLT wasn't a total heel and offered to sign anything they had after the show.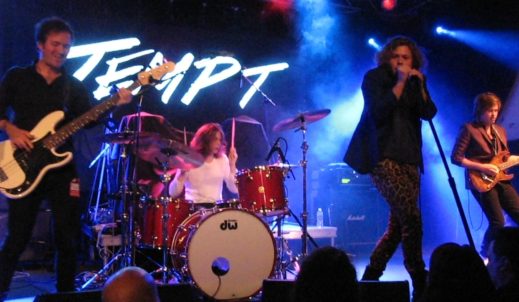 One of the openers I was able to catch was Tempt out of New York City. I liked them a lot. They had great vocals and killer guitar solos. The band looked like they were having a great time playing 80's inspired hard rock and metal songs. Their songs reminded me of early Def Leppard and Survivor. One of their songs sounded like it would have fit in perfectly in one of those Rocky movies where Stallone's working out and getting ready to knock out his next opponent. I can't wait to see Tempt again. Their debut album, "Runaway" is out now. Definitely check them out.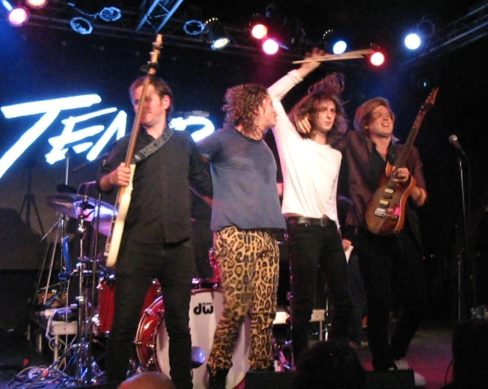 Check out Chocko (njmisfit) and Mr. C (planetchocko) on instagram.
Follow @planetchocko on Twitter. LIKE us on Facebook too. Thanks!
Tags: Deep Purple, hard rock, heavy metal, highline ballroom, Joe Lynn Turner, new york city, nyc, Rainbow, review, Tempt
Posted in chocko, music, photos | Comments (0)
December 3rd, 2016 by Mr. C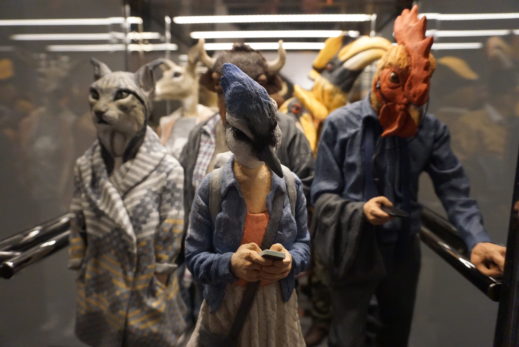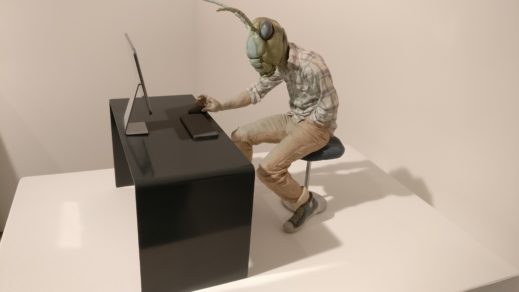 —————————————————————————————————
We usually make a bad habit of attending must see art exhibits on the last day of the show but not this time! Italian artist Alessandro Gallo is currently showing his 2nd solo exhibit of ceramic sculptures at the Jonathan Levine Gallery. The show runs from November 19 – December 17, 2016. Gallo's 2 foot sculptures infuses elements of the human body with the head of an animal! This hybrid creature creation from the artist looks so creepy, surreal, sarcastic, & comical – all at the same time! There is so much more than meets the eye as Gallo seems to be poking fun and mocking our current human disposition of living in a world of materialism, technology, and selfishness. Hell, I even seem to fit a few molds metaphorically with some of these sculptures he had on hand! The Jonathan Levine Gallery press release below describes the meaning behind the artwork by Alessandro Gallo far much better than I. The sculptures on display at the exhibit looks so real & uncanny right down to some of the tattoo's present on the body of some of these hybrid creatures of creation! I took some photos of the sculptures but they don't really do it justice as seeing it in person! Step down to the Jonathan Levine Gallery and see it for yourself. The "For Some Reason" art exhibit runs till December 17th!
Jonathan Levine Gallery
529 West 20th Street, 9th floor
New York, NY 10011
—————————————————————————————————–
From the Jonathan Levine Gallery Press release.
ALESSANDRO GALLO
FOR SOME REASON

Solo Exhibition
November 19 – December 17, 2016
Opening Reception: Saturday, November 19 from 6—8pm
NEW YORK, NY (November 1, 2016) — Jonathan LeVine Gallery is pleased to present For Some Reason, a series of new works by Italian artist Alessando Gallo in what will be his second solo exhibition at the gallery.

'For some reason' is an idiom used to acknowledge when something exists despite the fact that it defies explanation and perfectly characterizes Gallo's uncanny ceramic sculptures. His impeccably crafted hybrid creatures with human bodies and animal heads stand approximately two feet tall and question mankind's relationship with the natural world, as well as our need to postulate a sense of logic when it otherwise appears to be missing.

Gallo's mixed-media process is rooted in realism and he begins by photographing a model from multiple angles. The resulting photographs are then used in conjunction with images from animal wildlife books as references while sculpting. He adorns his mutant species with clothing, tattoos and other attributes of typical city-dwellers, and positions them within mundane human circumstances, such as standing in an elevator or taking out the garbage. The title of Gallo's 2014 exhibition, Strani Incontri (Strange Encounters), is a term he continues to use when referring to his surreal subjects and artistic process. He describes, "I find myself invested in unexpected combinations that are strange or surprising even to me and to the viewer facing my work."

By placing his compositions within the minutia of daily life Gallo views his work as psychological portraits that embark upon themes of alienation, boredom and loneliness. Whether originally derived from nature or culture, his characters effectively embodying the values and vices of human nature.

ABOUT THE ARTIST

Alessandro Gallo was born in 1974 in Genoa, Italy. He is currently based in Genoa, Italy and London, United Kingdom. After studying Law at the University of Genoa, Gallo did a foundation course at Saint Martin's College of Art in London followed by a BA at Chelsea School of Art, graduating in 2002. While in college studying painting he began experimenting with digital photography and manipulated images to create scenes of animals in familiar city settings. By 2005, he had transitioned into digitally making hybrids and decided to give his creatures a physical presence by sculpting them from clay. Gallo and his anthropomorphic characters have received widespread popularity in Europe, with his works being featured in the 237th Annual Summer Exhibition at the Royal Academy of Arts in London and the 54th Venice Biennale in 2011. In 2012, he received a first place grant from the Virginia A. Foot Foundation.
——————————————————————————————————–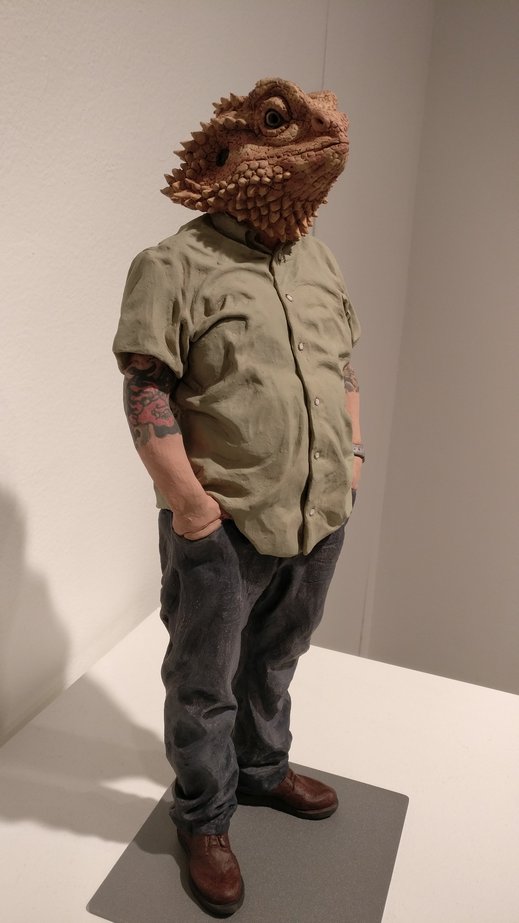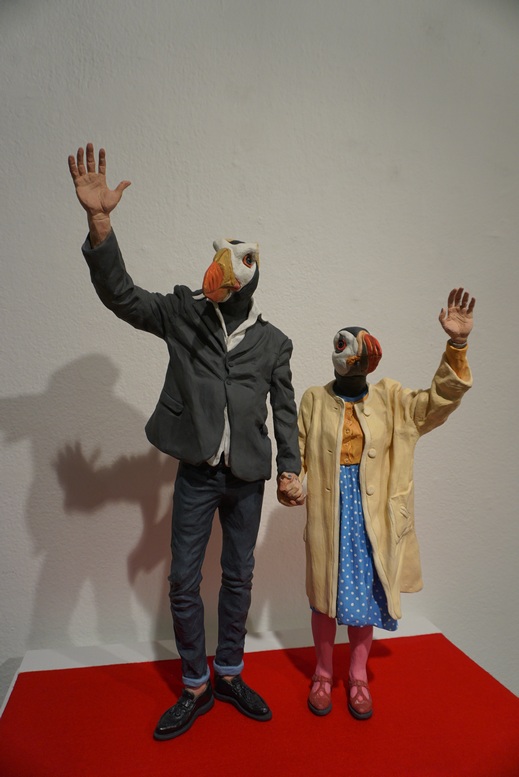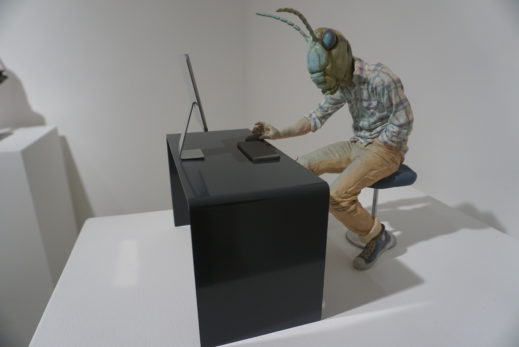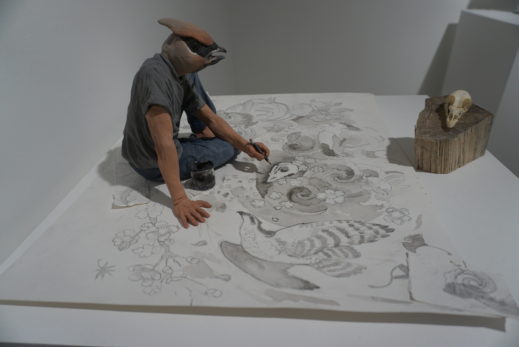 Tags: alessandro gallo, art, italian artist, jonathan levine gallery, nyc.ceramic sculptures, sculptures
Posted in art, community, mr. c, photos | Comments (0)
November 27th, 2016 by Mr. C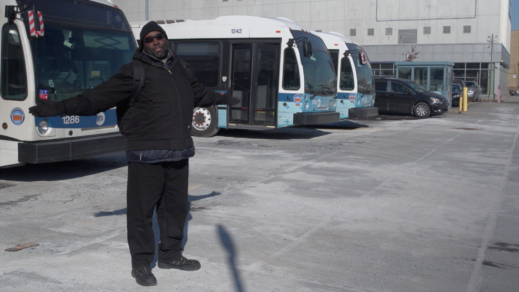 —————————————————————————————————————–
OFF THE RAILS : Documentary
Director: Adam Irving
Producer: Adam Irving, Glen Zipper
Production Company: Gemini Pictures, Zipper Brothers Film
Runtime: 87 min
——————————————————————————————————————
Off the Rails documentary continues the New York State of complicated minds with a fascinating & compelling story of a one of a kind character in a one of a kind City. This unbelievable but true story of Darius McCollum, a man/child with Asperger's syndrome who has a strong obsession with the New York City transit system such that his krptonite is impersonating NYC bus drivers and subway conductors to drive their routes. Fortunately, Darius' intention is not to cause harm but instead his fascination with trains and buses have him wanting to desperately be a part of MTA and to perform the job duties of getting passengers to their destination safely. Too bad NYPD and the New York Transit authority do not agree with his thinking which ultimately landed McCollum in jail over 30 times and 23 years & still counting of hard times at Rikers Island! Yes, Rikers Island! One of the most if not THE MOST corrupt and dangerous penitentiaries in the U.S.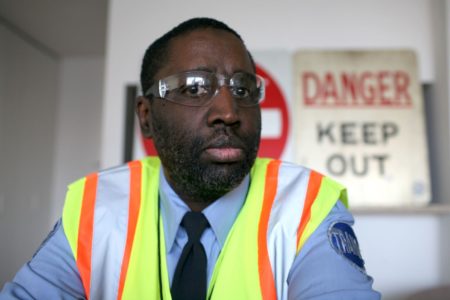 I highly recommend watching this documentary for the sheer 'off the meat rack' behavior of the subject. I still couldn't wrap my head around this story. It would seem this would make a great case study for psychologists, social workers, lawyers, and our justice system in general. Here you have a very bright and well spoken for individual in Darius McCollum but since a teenager, he has found himself defying authority in what basically comes down to wanting to become a part of the MTA to become a train conductor or bus operator. We will agree that Darius did not approach this the right way from the very beginning which hampered the whole becoming one of them down the drain. What is strange is that Mccollum continues to hijack trains & buses but still his intent was just to perform the job duties of the conductor in a safe manner which he has done on each occassion of hijacking (sounds funny but not funny?!). That is a terrible conflict of interest isn't it?! But still everytime Darius gets arrested & spends a decent amount of time in Rikers with no mental help,no rehab,no recognition that there is a real problem underneath all these layers.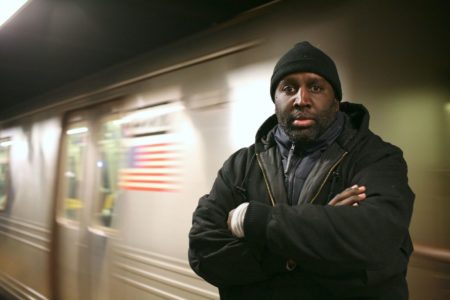 It was really frustrating for me as viewer at times because I was teetering back and forth siding with Darius and then the authorities. On one hand, we have a subject that has been arrested over 30 times trespassing and impersonating the MTA. On the other hand, the subject is willing to commit these crimes over and over again (with no harm intended and property damage ever) which lands him in the most corrupt & heinous jails but that does not phase or scare Darius whatsoever. Spending enormous amounts of time at Rikers Island was not even a deterrent. His love for the train system would push him back into the fray of the tracks even if it meant spending most of his life in jail. This dichotomy of behaviour I just couldn't comprehend. The mind and chemical imbalance of one's brain is a complex thing. There are more than a few circuits missing here. Perhaps I just don't understand Aspergers disease and our justice system surely has no clue in how to deal with this either. Who is really the victim here? Darius' addiction could of been drinking, sex, or drugs and he would have received more help if he had one of those diseases. Despite the lack of answers, I whole heartedly recommend watching Off The Rails! The documentary provoked many of my senses. At times it made me feel sympathetic, frustrated, & aggravated. It also made me smile, laugh & made me feel that there was hope for the individual & society. It also took me to a very dark area of doom & gloom.
All in all, the case study & story of Darius McCollum was very captivating! I never knew that such an individual can be so grandiose, so narcissistic requiring so much attention yet that same person seemed so gentle, so naive, and passionate despite serving the amount of hard time in prison! It was just so confusing but yet so enthralling! One thing is for sure, the man loves his trains and his mom! Go see OFF THE RAILS and maybe you can solve the puzzle! Be very careful though, watching this might make you feel like you've touched the 3rd rail! It will leave a few skidmarks on your mind!
Off The Rails is currently screening at The Metrograph on Ludlow Street in downtown NYC.
————————————————————————————————————————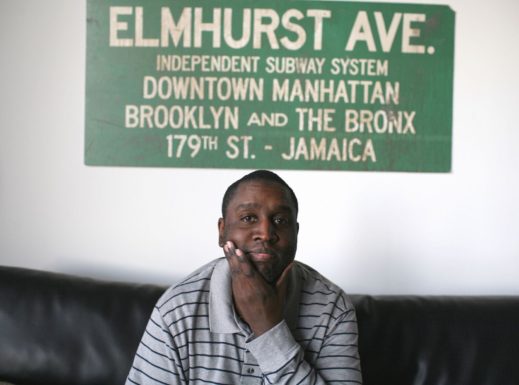 Tags: aspergers, documentary, mta, new york port authority, nyc, off the rails
Posted in community, movies, mr. c, thoughts | Comments (0)
November 17th, 2016 by Mr. C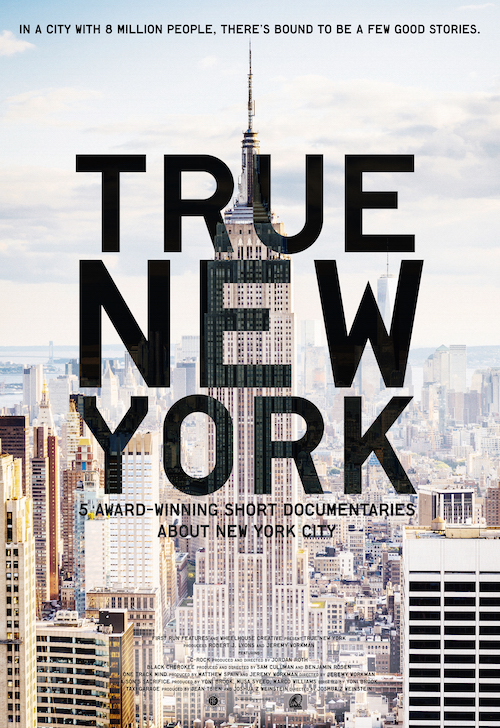 ———————————————————————————————————
We wanted to share an excellent documentary anthology that was released as a feature by First Run Features called TRUE
NEW YORK.
True New York is an awesome collection of 5 award-winning short film docs that takes place in NYC.
All 5 films display a subculture of NY that undeniably reams of Big Apple grit, passion, persistence, & neighborhood rituals.
The short documentaries include C-Rock (dir Jordan Roth), Taxi Garage (dir. Joshua Weinstein), One Track Mind (dir. Jeremy Workman), A Son's Sacrifice (dir. Yoni Brook), & Black Cherokee (dir. Sam Cullman & Benjamin Rosen). I had seen Taxi Garage which is a shortened version of Drivers Wanted, a full feature length film we saw at DOC NYC 2012. The other 4 films were new to me and I truly enjoyed the 5 as a compilation! True New York is a great stocking stuffer of all star documentaries! I've already got my TRUE NEW YORK DVD on hand as I type this!
The DVD is available now at First Run Features or on Video on Demand (iTunes).
Below I give a brief synopsis of the films to wet your appetite!
————————————————————————————————————-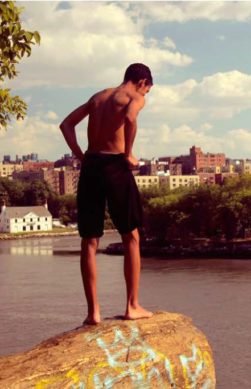 C-Rock (dir Jordan Roth – runtime 26min)
Was a wonderful look at local kids from the Bronx jumping off a rock face cliff known as C-Rock into a body of water where the Harlem River & Spuyten Duyvil creek intersect in the Bronx. It's a rite of passage – a primer, a test for some of these youngsters entering adulthood. Besides that, it's bragging rights! These kids sure do know when to put on their best performance caps on when that Circle Line tour boat comes a cruising down the Harlem River! It's been a few generations of tradition for these folks jumping off C-Rock and the old heads are still boasting and toasting about it!
————————————————————————————————————–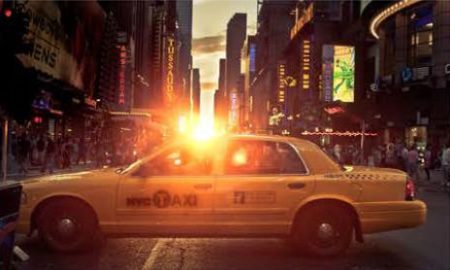 Taxi Garage (dir. Joshua Weinstein – runtime 29min)
In an area of Long Island City, Queens where a wasteland of Taxi companies call home – we get introduced to 55 Stan, an NYC taxi depot that is run by its charming yet still a drop the hammer type of owner – Stan! We meet a few characters that inhabit this 24 hr operation including 90+ year old Spider who is originally from the South but has made driving taxis in NYC a 67 year career! We also get to meet a chinese immigrant who takes a stab at getting his 'hack license and drive for 55 Stan to support his wife & 2 kids. This is a wonderful documentary that displays why NYC is a city that never sleeps and a city where only the strong can survive and those that can adapt, will flourish!
—————————————————————————————————————-
One Track Mind (dir. Jeremy Workman – runtime 22min)
In a city where most are obsessed and have some form of OCD or another – some may even call it passion, we have Phillip Coppola who has roamed the NYC subway system for 40 years documenting every subway station as much as humanly possible. He draws, sketches, make notes, and then archives his drawings. He has published a few books on the history of the NYC subway station including drawings of the unique tilework in each of these stations. Coppola provides an interesting look at the sometimes mundane jaunt of riding the Subway system on a daily basis. He makes you look at the train station in a different light, a different angle making you appreciate the history of this old transportation system of ours that lurks in the underground. It will take him up to year 2040 or so to finish documenting the NYC subway system! Follow his journey!
——————————————————————————————————————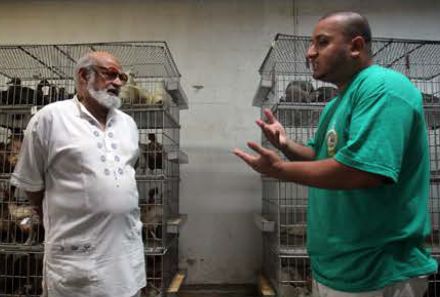 A Son's Sacrifice (dir. Yoni Brook – runtime 30min)
Not just your average son taking over a local family business, Imran is of mixed Puerto Rican-Bangladeshi heritage living in Queens,NYC. His father's business is a halal slaughterhouse which provides an important service to his fellow conservative Muslim community in Queens. Imran is giving up a successful marketing career for one that includes sacrificing in the most broadest of terms and on one of Islam's most holiest days as well to prove to his father that he can take the family reigns in the business. This film reminds me of the sacrifices & challenges that all children of small business owners have to go through in order to take over a successful family business.
——————————————————————————————————————–
Black Cherokee (dir. Sam Cullman & Benjamin Rosen – runtime 21min)
This unique man we've seen standing freeze framed alongside the FDR drive in Harlem performing/posing close to the off ramps leading to the Triboro bridge many a times when we ventured onto the East side of Manhattan from New Jersey in our car. We've always wondered what his message was, why he performed there for hours on end – sometimes half naked standing, holding, or balancing a fruit like a watermelon or orange. We've always asked ourselves why, why why! It's because he is a Black Cherokee with pride! It was truly a standing and moving meditation of sorts filled with spiritual bliss, inspiration, & psycho therapy in order to deal with his family duties with graceful honor. Black Cherokee will tug at your heart a bit. Don't fight it!
Tags: documentary, films, new york, short films
Posted in art, community, movies, mr. c | Comments (0)
November 15th, 2016 by Mr. C
——————————————————————————————————————
This Saturday November 19 – Tom Chapin, Uncle Floyd, John Dull & friends including Ted Clancy, Martin Dull, The Dammers-Desmond Trio, and Scott Petito will be appearing at the 9th edition of the Pete and Toshi Seeger Wetlands Preservation Concert Series at the Rutherford Congregational Church Concert Hall in Rutherford,NJ. Concert starts at 7.35pm . At 7pm there will be table displays by several environmental groups to garner more interest and raise awareness.
The set of Wetlands Preservation Concert series was established by Pete Seeger and friends in 2010 and their goal is to raise awareness and highlight the natural treasures that our Wetlands has to offer. Not very far from the concert grounds at the RCC concert hall in Rutherford,NJ lies a great example of one of north jersey's Wetlands preserve at Dekorte Park in Lyndhurst. Take a stroll on one of the trails before the concert!
Click here for more info on the concert at Dull Music.
——————————————————————————————————————–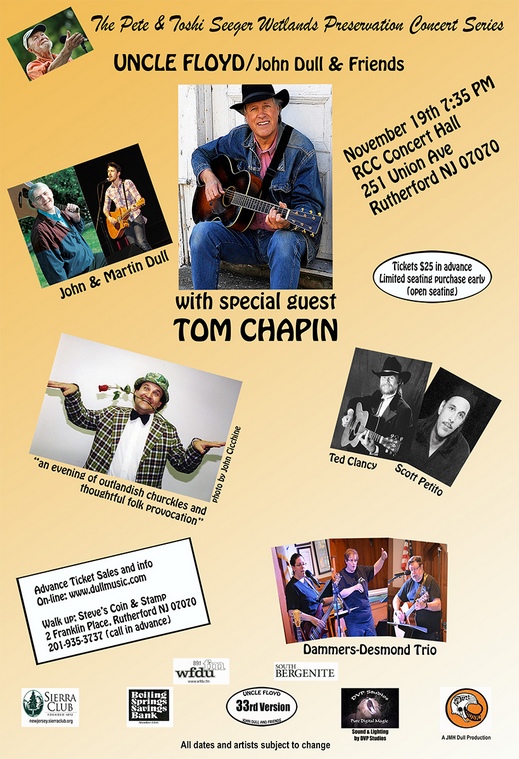 Tags: folk music, nj, pete seeger, rutherford, rutherford congregational church, wetlands preservation, wetlands preservation concert series
Posted in mr. c, music | Comments (0)
November 15th, 2016 by chocko
Here are more short reviews of movies playing during DOC NYC, America's largest documentary festival. Be sure to take a look at their website or pick up a program and find something that you can get into. Get your tickets and head over to either IFC Center (323 Sixth Ave at West Third Street), SVA Theatre (333 West 23rd Street, between 8th and 9th Avenues) or Cinepolis Chelsea (260 West 23rd Street, between 7th and 8th Avenues). The festival ends on Nov. 17. See you there!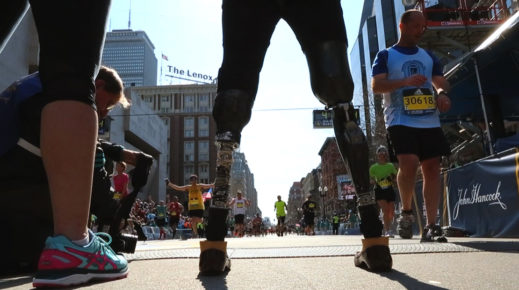 MARATHON: THE PATRIOTS DAY BOMBING
Dirs: Ricki Stern, Annie Sundberg
This documentary is powerful, emotionally uplifting and at times, heart breaking and difficult to watch. The movie is about the aftermath of the bombing that took place at the Boston Marathon in 2013. Three people were killed and hundreds were injured. Following two explosions near the finish line at our nation's oldest marathon, chaos continued as a manhunt began to capture the suspects. The movie chronicles the investigation and capture of the killers but also follows the courageous stories of several survivors that suffered serious injuries in the bombing. The movie follows the survivors for the next three years as families and loved ones are pushed to the limits in their attempts to recover physically and emotionally from nearly losing their lives. Marathon is a must see.
MON NOV 14 8:00PM (CC)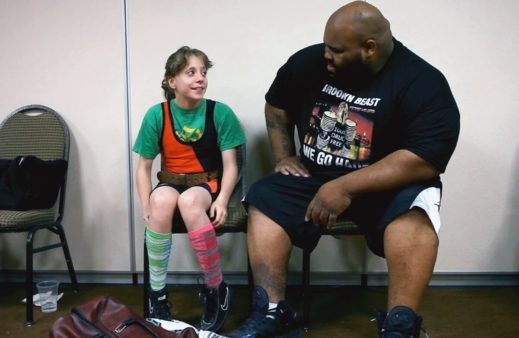 SUPERGIRL
Dir: Jessie Auritt
The movie is a fun coming of age story of a talented nine-year-old girl, Naomi Kutin. Naomi is a typical Orthodox Jewish pre-teen living in New Jersey, but when she puts on her weightlifting belt and a barbell loaded with weights is placed in front of her, stand back because Supergirl is in the building. She psyches herself up to powerlift by pacing around and letting out menacing grunts and roars. After competing and breaking a powerlifting records, she finds herself on television, making headlines and becoming a social media sensation. The movie follows Naomi for three years as she juggles going to school, dealing with cyberbullies, staying healthy and getting ready for her Bat Mitzvah. My favorite scene in the documentary is the part after Naomi falls short in a competition and a bunch of massive weightlifters noticed her dismay and offered words of encouragement. This inspiring documentary is Jessie Auritt's debut as a feature film director and is definitely worth watching.
SUN NOV 13 4:30PM (SVA)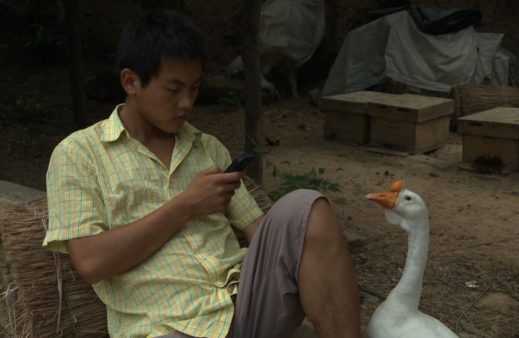 THE BEE KEEPER AND HIS SON
Dir: Diedie Weng
This documentary mostly takes place in a rural mountain valley in Northern China where we follow the slow-paced lives of an old grumpy beekeeper Laoyu and his young son, Maofu who returns home after a year working as a migrant worker in the city. Maofu feels disconnected and his relationship with his aging father is put to the test when old school and new school ideas are put on the table. Maofu wants his family to develop a brand for their honey, but his father wants his son to focus on the traditional beekeeping techniques he's mastered for the last 50 years. It is a slow moving movie that might send you to sleepy town but there are some fun moments. Besides the bees, the family has a dog, cat, chicken, pigs and two geese. There is a moment while watching this documentary when I realized that the geese have taken over the movie. There's one in particular that follows Maofu and his father everywhere they go. There's even an entertaining scuffle between the goose and their dog. There's a goose in every shot of the film, I'm pretty sure of it.
SUN NOV 13 7:15PM (CC)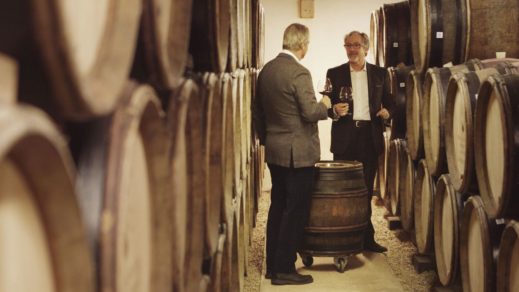 SOUR GRAPES
Dir: Jerry Rothwell, Reuben Atlas
This movie takes viewers into the world of rare wine auctions and the lifestyles of the wealthy and powerful. The central character is Rudy Kurniawan, a young man of mystery with money to burn and a lover and collector of rare wine. Rudy had a warm personality and made many friends in Hollywood while raking in the dough selling rare and vintage wine at auctions. Laurent Ponsot, a wine producer in Burgundy, France suspects somebody is selling counterfeit versions of his wine through a top auction house. Laurent goes into Sherlock Holmes mode and his investigation brings him all across the globe but all roads lead to the Rudy Kurniawan. This movie was a fun eye opening romp into a world I was totally unfamiliar with. The movie is exciting to watch and is my favorite out of all the documentaries I've seen at the festival.
MON NOV 14 8:45PM (CC) + THU NOV 17 12:30 (IFC)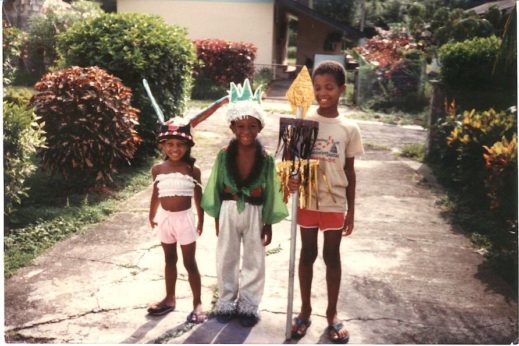 THE HOUSE ON COCO ROAD
Dir: Damani Baker
This documentary is about the filmmaker's 1982 journey from California to Grenada with his mother, a black activist and teacher. Around this time in America, President Ronald Reagan's war on drugs was destroying black communities across the country. Along with fellow activist, Angela Davis and her family they set out to start a new life in a Utopia for black people. At the time, Grenada was overthrown by Maurice Bishop who spearheaded an Afrocentric revolution. The revolution didn't last too long along with the socialist utopia after the U.S. military invade the island. The movie features footage of Damani's return to Grenada in 1999 along with interviews that put what went down in Grenada and America at the time in a greater perspective within black history and activism.
TUE NOV 15 1:00PM (IFC) + THU NOV 17 7:45PM (IFC)
Tags: cinema, doc nyc, documentary, IFC Center, movies, reviews, sour grapes, supergirl, sva theatre, the bee keeper and his son
Posted in chocko, movies, music | Comments (0)
November 14th, 2016 by Mr. C
There are so many facets and layers of why I enjoyed watching FINDING KUKAN and I think you will, too! At the very most outer shell, Kukan (1941) – an American made documentary film about a war torn China being invaded by Japan with live video footage on location from China during the attacks, was one of the very first if not first documentary film that was given an Academy Award. And to add to the mystery, Kukan was a "lost" film. Very few have ever seen it and there were no copies of the film to be found. The director of Finding Kukan – Robin Lung began to assemble the pieces of the puzzle together and to try & answer the question, who was behind the documentary film KUKAN?
This is where the most interesting aspect of the film arises. Who really was the artistic creator, writer, & producer of KUKAN? We do know that Rey Scott was the cinematographer for the film but he was not the only inspiration. Director Robin Lung – started peeling away at the layers of KUKAN and the name Miss Li Ling-Ai seemed to be always attached with the promotion of KUKAN though her name was not officially linked with the creatives in any way. Bits & pieces of evidence tied Ling Ling-Ai as the mastermind of KUKAN and the rest of Finding Kukan would unravel this lady's fascinating story as a chinese american woman growing up in an America that was not welcoming towards the Chinese. For one, the Chinese exclusion act in the United States of 'Murica was in effect from 1882-1943 during her time. All things seemed to be pointing to Li Ling Ai's as KUKAN's beating heart inspiration and her desperate wanting to tell the story of the Chinese and their struggle in China. In an interview from archived footage shown in Finding Kukan, Miss Li drove home that she wanted everyone to know that the chinese were not just a sing song ching chong china club as portrayed in america.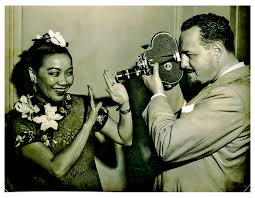 At the inner most layers of FINDING KUKAN, I think the most important duty that this film is trying to achieve with the valiant efforts of the director was to locate/preserve the lost film in some form or fashion. Kukan is an important document of Chinese history as well as being an important part of American filmmaking. The other aspect of the film that I appreciated was exposing the courageous and outrageous Miss Li Ling-Ai. Here you have a very well-spoken for Chinese American woman born in Hawaii, living during the times of the Chinese exclusion act yet she was boisterous and proud of being Chinese. Her yankee accent would tell you otherwise. She was a very proud american as well! Her mingling with the press and lifestyles of the rich & famous like The Ripley's tells you the kind of personality she had! She was the Bruce Lee of playwrights! Go grab some dried octopus or popcorn and find the nearest theatre screening Finding Kukan! If you are near NYC, you are lucky!
Finding Kukan screens at DOC NYC film festival on Tuesday 11/15 at 5.30pm and 11/16 at 12:45pm
Expected to Attend: Robin Lung; editor/producer Shirley Thompson; 11/15 Screening Only – subjects Mark Scott (son of Rey Scott) and Michelle Scott (granddaughter of Rey Scott)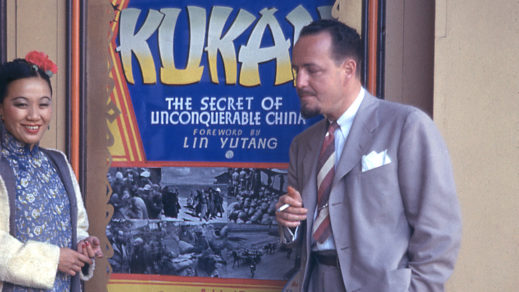 Tags: docnyc.2016 docnyc, documentaries
Posted in movies, mr. c | Comments (0)
November 11th, 2016 by chocko
If you love movies, specifically documentaries and you happen to be in the NYC area, then drop what you're doing and head downtown now and don't make any other plans but to hunker down in a movie theater to soak it all in! The 7th Annual DOC NYC (America's largest documentary festival) is in full effect starting November 10 to November 17. DOC NYC will feature more films and events than ever including panels, workshops for aspiring filmmakers and Q&A's with filmmakers and special guests. Get your tickets and head over to either IFC Center (323 Sixth Ave at West Third Street), SVA Theatre (333 West 23rd Street, between 8th and 9th Avenues) or Cinepolis Chelsea (260 West 23rd Street, between 7th and 8th Avenues). Get caffeinated, grab some tasty snacks and sink into a comfy chair because there's plenty to see, experience and learn!
The following are some short reviews of some DOC NYC films we've seen in advance. Keep checking for more updates and DOC NYC reviews.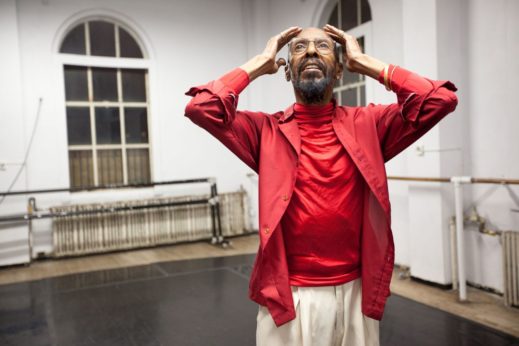 WINTER AT WESTBETH
Dir: Rohan Spong
This movie spotlights three residents of the West Village's Westbeth Artists Housing which used to be Bell Laboratories where great technological inventions were created such as television, radar, the vacuum tube and the development of the phonograph record. Westbeth Artists Housing has been home to a community of professional artists since 1970. Over the course of a year the movie follows 82-year-old writer Ilsa Gilbert. She is known as the "Poet Of Bleecker Street" facing mortality with an unrelenting creative drive. Another resident is 95-year-old filmmaker Edith Stephen who decided after being a dancer all her life, to start making movies at the age of 91. Lastly, the movie spotlights 75-year-old contemporary dancer Dudley Williams. A witty, force of nature and legendary dancer are some ways to describe Dudley. He has danced with some of the biggest modern choreographers such as Talley Beatty, Martha Graham and Alvin Ailey. Your eyes are glued to the screen and you listen to every word he says when he's being filmed. He is very much the anchor of this moving film which I highly recommend if you are even a tad curious about the arts and the beautiful community housed at Westbeth.
WED NOV 16 5:00PM (IFC) + THU NOV 17 10:15AM (IFC)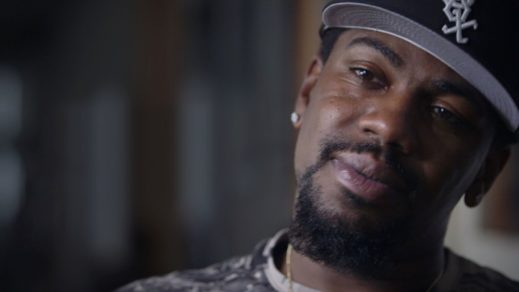 RIKERS
Prods: Marc Levin, Mark Benjamin, Rolake Bamgbose
Rikers Island is NYC's main jail complex located in The East River where prisoners await trial. Half of the detainees can't afford bail which in some cases is only a few hundred dollars. 40% of prisoners suffer mental disorders. Corruption and prison abuse is an every day occurrence. Once a prisoner is in, he or she has to live under "The Program" which is a chain of command within the prison system run by gang members. The documentary is a putrid heap of nightmarish testimonials from former prisoners of a horrible place where violence rules and weakness is not tolerated. Survivors of Rikers Island recall tales of abuse, the humiliation of being strip searched, the inhumane conditions of solitary confinement, and sexual assault. The movie has a short running time at 64 minutes and deserves to be seen for it's moving and powerful stories that puts a spotlight on the systemic violence and abuse within our prison systems.
SAT NOV 12 4:00PM (SVA)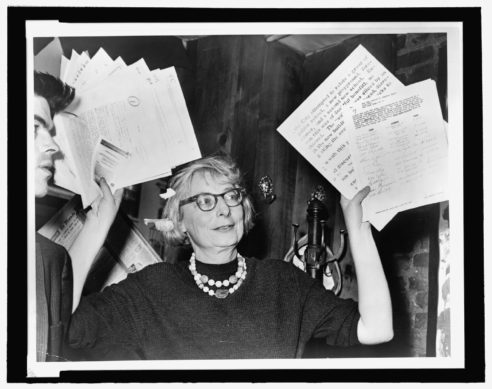 CITIZEN JANE: BATTLE FOR THE CITY
Dir: Matt Tyrnauer
This documentary follows the trials and tribulations of Jane Jacobs, the author of The Death and Life of Great American Cities. She believed that cities were about people, foot traffic and public space which clashed with the beliefs of New York City's most notorious power broker, Robert Moses. In the 1960's Moses became a powerful figure in NYC and a proponent of modernist urban planning which accommodated automobiles but eliminated sidewalk culture and isolated communities. Moses was responsible for creating the Cross Bronx Expressway which pretty much chopped The Bronx in half and displaced families and thriving communities. Jane Jacobs went up against Moses when he proposed the Lower Manhattan Expressway which would have most of SOHO and Little Italy demolished. Moses also wanted to have Fifth Avenue run through Washington Square Park. Not in Jane's house! This documentary opened DOC NYC which was also its US premiere and will be released in 2017.
THU NOV 10 7:00PM (SVA)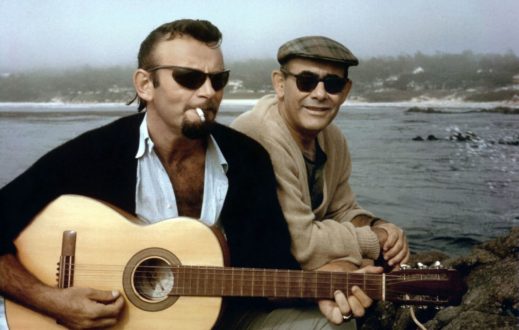 BANG! THE BERT BERNS STORY
Dir: Brett Berns
This documentary is about a relatively obscure record producer and prolific songwriter from The Bronx named Bert Berns. He penned huge monster hits in the 1960's such as Twist And Shout, Hang On Sloopy, Here Comes The Night, Brown Eyed Girl and Piece Of My Heart and and produced many well loved soul records. Berns also helped Van Morrison and Neil Diamond early in their careers. The story of Bert Berns is amazing considering he only started in the record business when he was 31 and died at the early age of 38 due to a damaged heart from a childhood ailment. Stevie Van Zandt narrates this documentary which at times feels like a mobster movie chock full of shady characters, drama and backstabbings. The film also features interviews with Ben E. King, Van Morrison, Keith Richards and Paul McCartney. It's a great, fast moving film which will make you tap your toes to the amazing soundtrack and laugh at some of the outrageous circumstances Berns finds himself in. It's about time the story of Bert Berns is being told. Recommended!
FRI NOV 11 7:15PM (SVA)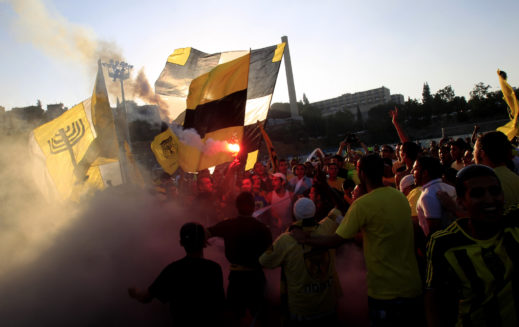 FOREVER PURE
Dir: Maya Zinshtein
The documentary is about the most popular soccer team in Israel, Beitar Jerusalem Football Club and its rabid, loyal fans known as La Familia. La Familia takes great pride in their team, not only for their wins but for the fact that they had no Arabs play on their team. That all came to a screeching halt in 2012, when team owner Arcadi Gaydamak signs two Muslim players from Chechnya. All hell breaks loose when the young players hired to score more goals become targets of hate based on their religion. Not all, but many of La Familia reveal their true racist roots and their bigoted behavior in the stands, in the streets and online become detrimental to the team's future. The movie is a shocking look at the effects of racism and ignorance which is just another reason to eradicate notions that it's acceptable to judge somebody based on their appearance, sexuality or religion. This is definitely one of the important films to see at DOC NYC.
MON NOV 14 7:15PM (IFC)
Tags: cinema, Cinepolis Chelsea, doc nyc, documentary, film festival, IFC Center, movies, new york city, sva theatre, things to do
Posted in art, chocko, community, music, sports, travel | Comments (0)