February 4th, 2018 by chocko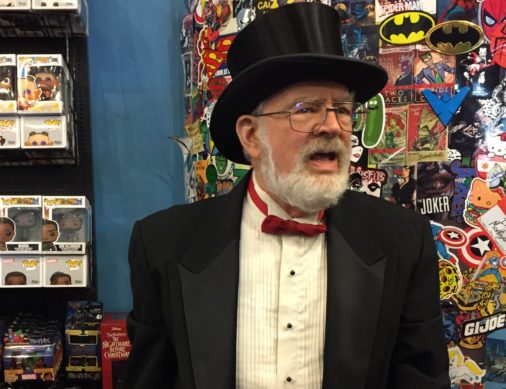 Forbidden Planet in New York City was jam packed recently with demented fans of Dr. Demento and punk rock music. The album release and in-store signing event was for the brand new album titled "Covered In Punk" which features punk rock versions of popular songs closely associated with the Dr. Demento radio show. The show originally aired in 1970 and featured Dr. Demento showcasing obscure and funny songs and was best known for bringing Weird Al Yankovic to national attention.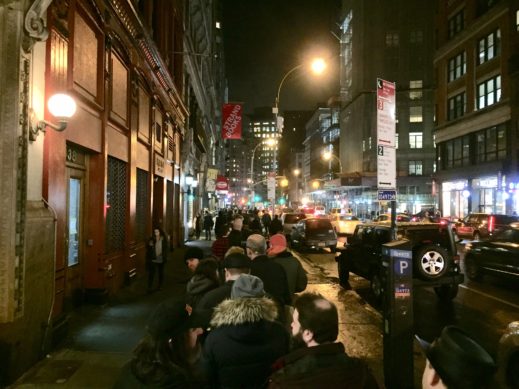 The line outside stretched from Forbidden Planet to 13th Street for the duration of the event. It was pretty slow moving because everybody wanted to chat, get collectibles signed and take selfies with the doctor.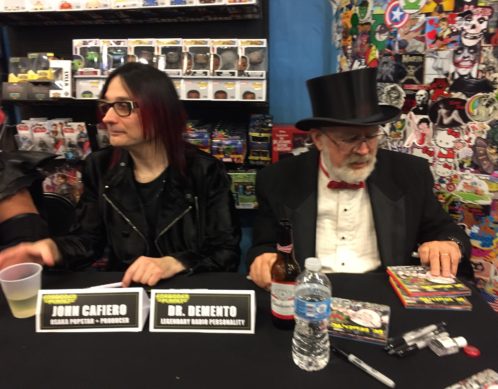 John Cafiero (left) of Osaka Popstar produced "Dr. Demento Covered in Punk" and we're definitely looking forward to John's next weird and off-the-wall projects. I kept Dr. Demento (right) busy for a minute with collectibles and a stack of CDs to autograph. Easy on the budweiser!
Many other contributors to the album were in the house including seated in the Fred Schneider (of the B52s), standing up is Uncle Floyd Vivino (legendary comdedian of TV and radio), Drew Friedman (cover artist of "Dr. Demento Covered in Punk") and in the front Jerry Only (The Misfits). Anybody out there going to the Sold Out Misfits reunion show in New Jersey on May 19 which happens to be Joey Ramone's birthday?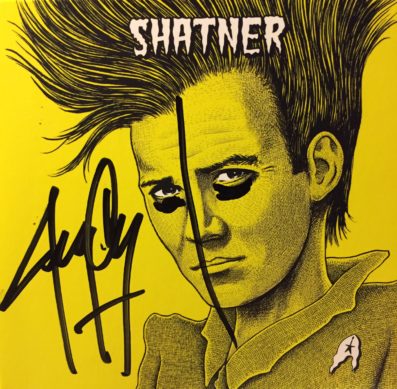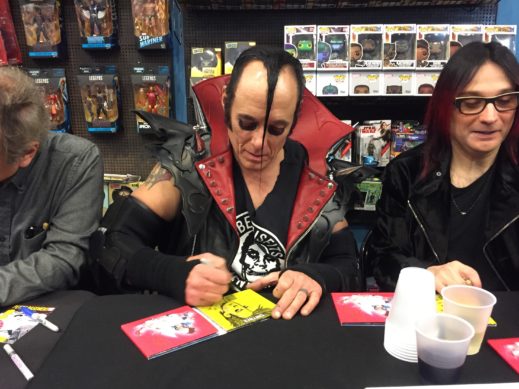 I love the Stephen Blickenstaff drawing of William Shatner in the CD packaging which is a parody of Blickenstaff's original art featured on the cover of the 1984 album "Bad Music For Bad People" by The Cramps. Very cool. Jerry Only decided to add a little more art work and give Shatner a devil lock and some Misfits eye makeup. Who wore it better?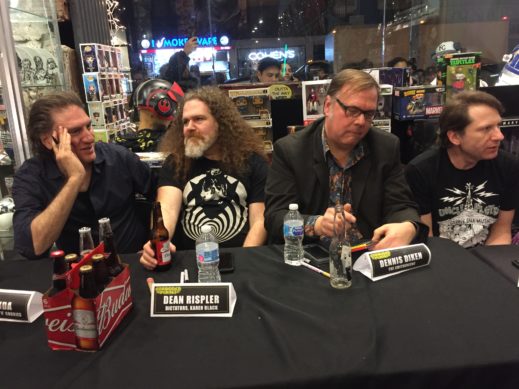 left to right: Sal Maida (Roxy Music, Milk 'n' Cookies, Osaka Popstar), Dean Rispler (Dictators NYC, Karen Black, Osaka Popstar), Dennis Diken (The Smithereens, Osaka Popstar) and Evan Dorkin (Milk & Cheese).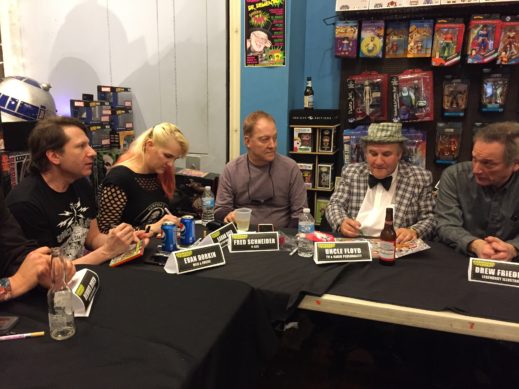 left to right: Evan Dorkin along with fellow comic book artist Sarah Dyer (House Of Fun Studio), Fred of B-52's, Uncle Floyd and Drew Friedman. What were they all discussing? Perhaps talking about the excellent illustration of Uncle Floyd that Evan and Sarah did inside the album packaging, maybe they were discussing old timey radio or maybe they were asking what was on every Uncle Floyd fan's mind "Where Is Oogie?"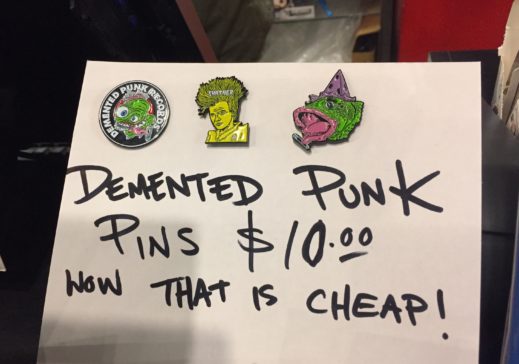 Demented Punk Records shirts and collectible pins were also for sale which featured art by Stephen Blickenstaff. Collect them all.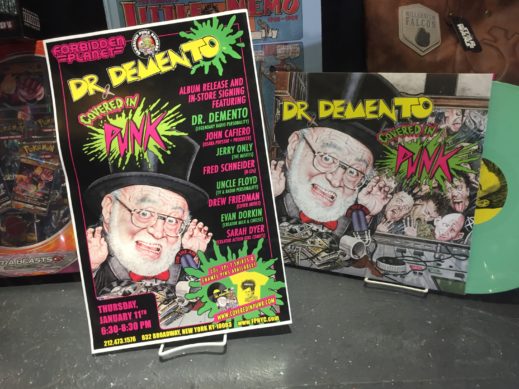 The fine folks at Forbidden Planet deserve a big shout out for putting together the "Covered In Punk" signing event and making sure things ran as smoothly as possible. I'm not sure if they can top it but something tells me that they're brewing something up for the future. Stay tuned!
Tags: covered in punk, dr. demento, forbidden planet, jerry only, new york city, nyc, radio legend, signing, the misfits, uncle floyd
Posted in art, chocko, music, photos | Comments (0)