January 14th, 2018 by chocko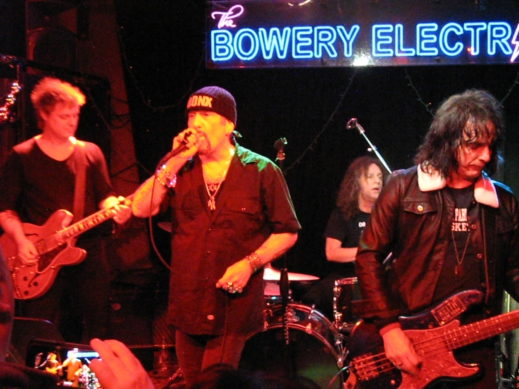 Handsome Dick Manitoba, lead singer of The Dictators recently played The Bowery Electric on the Eve of New Year's Eve. Manitoba performed with his new band The Soul Punk Kings and played songs by The Dictators and debuted a couple new songs from a new upcoming solo album. At the age of 63, Manitoba sang and moved with the energy of a front man half his age and without a shadow of a doubt, still has the power to rock a stage which he's been doing for decades. Still hungry and ready to save rock and roll, Manitoba debuted songs he wrote for a solo record which sound nothing like any of the songs he's done before.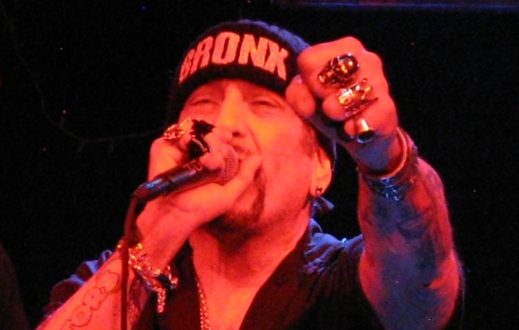 HDM started the night with a triple threat of classic Dictators tunes before telling a story about the first time writing a song which happened just a few years ago. The results of the brainstorming and soul searching resulted in "Supply And Demand" and the confidence to write more than a dozen songs. Manitoba gave the crowd a sample of songs which probably will end up on the new album including "Cali May" and "The Soul Punk King Of New York City" a bluesy number that oozes of coolness that can only come from a Certified G. Manitoba also took the time to pay homage to some of the great lead singers of rock with a couple covers including "Sonic Reducer" by The Dead Boys, and "Search And Destroy" by Iggy Pop and The Stooges. "American Ruse" by MC5 was also in the mix and the band ended with "California Sun" which I loved seeing Manitoba and Joey Ramone sing together back in the Coney Island High days and finally "Kick Out The Jams" by MC5. At one point in the show Manitoba hopped off stage to check out the band and nod in approval. Check out the photo below along with some videos! If you are a fan, definitely support HDM when the album drops. Also, a quick birthday shout out to Handsome Dick Manitoba who turns 64 on January 29! We wish you many more years of rocking out and playing faster and louder.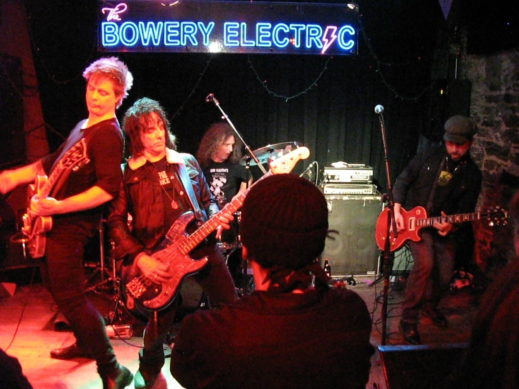 SET LIST: Handsome Dick Manitoba at The Bowery Electric 12/30/17
The Party Starts Now
Haircut And An Attitude
Weekend
Supply And Demand
Sonic Reducer
Cali May
(I Live For) Cars And Girls
Eve Of Destruction
American Ruse
New York, New York
Search And Destroy
Faster And Louder
Stay With Me
Soul Punk King Of New York City
California Sun
Kick Out The Jams
Check out Chocko (njmisfit) and Mr. C (planetchocko) on instagram.
Follow @planetchocko on Twitter. LIKE us on Facebook too. Thanks!
Tags: dick manitoba, handsome dick manitoba, HDM, live, proto-punk, punk, punk rock, show, The Bowery Electric, the dictators, the soul punk kings
Posted in chocko, music, photos | Comments (0)
Leave a Reply