December 28th, 2017 by chocko

Mark Menghi at Gramercy Theatre in NYC (April 2016)
The all-star heavy metal collective, Metal Allegiance have recently announced that their second album will be released in 2018. Bassist Mark Menghi along with the core members of the group Dave Ellefson (Megadeth), Alex Skolnick (Testament) and Mike Portnoy (Winery Dogs) will also be taking the show on the road. Hopefully shows in the NYC area will be announced but for now the band will be playing the House Of Blues in Anaheim, CA on January 25, 2018 and heading out to Europe in the summer to play a few festivals. Those shows should be a blast…last time I saw them play was at the Gramercy Theatre in April 2016. You never know who's gonna show up at a Metal Allegiance show and you never know what they're gonna play but you know it's gonna be heavy metal. Ellefson wasn't part of the NYC lineup but Ron "Bumblefoot" Thal filled in quite nicely rocking out with the double neck guitar. Taking turns on the vocals were the legendary Chuck Billy (Testament), Mark Osegueda (Death Angel) and Chris Jericho (Fozzy). It was a thrill to watch Chris Jericho on stage singing metal songs only a few days after competing at Wrestlemania in Dallas, Texas. They played some original Metal Allegiance songs and the rest of the set was comprised of metal covers spanning the decades which included classic tunes by Black Sabbath, Judas Priest, Iron Maiden, Van Halen, Accept and Metallica. We dug some photos and videos from the April 2016 NYC show from the musty Chocko vaults. Check them out below and be on the look out for Metal Allegiance 2!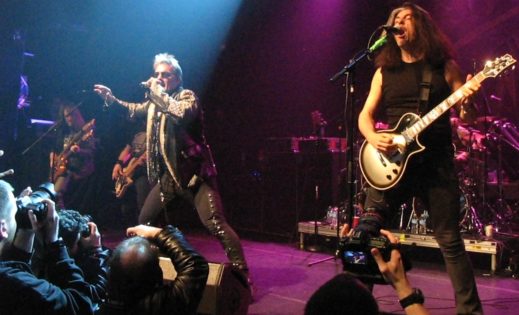 Chris Jericho kicks off the night with some Judas Priest!

Jericho rocking the microphone with Bumblefoot and Menghi in the back.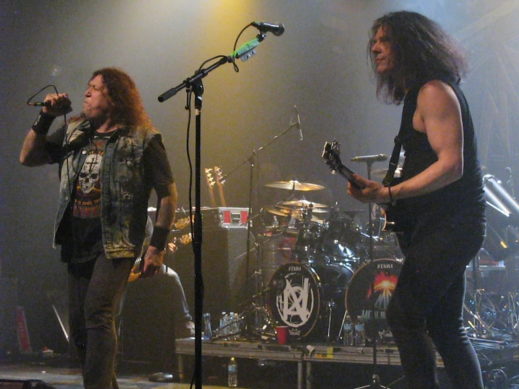 Testament in the house…Chuck Billy and Alex Skolnick. Thrashers unite.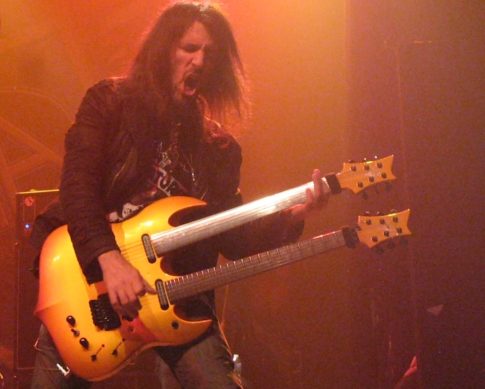 Ron "Bumblefoot" Thal getting his Jimmy Page on.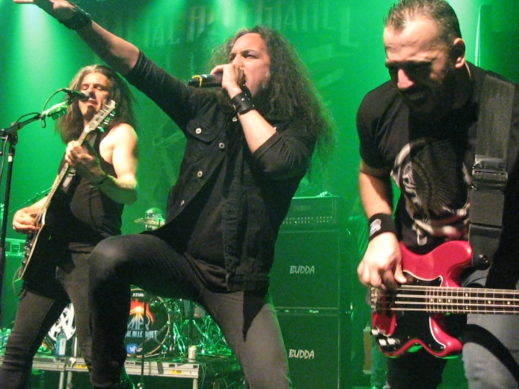 Left to right: A Heavy Metal triple threat…Alex Skolnick on guitar, killer vocals by Mark Osegueda of Death Angel and Mark on the bass guitar.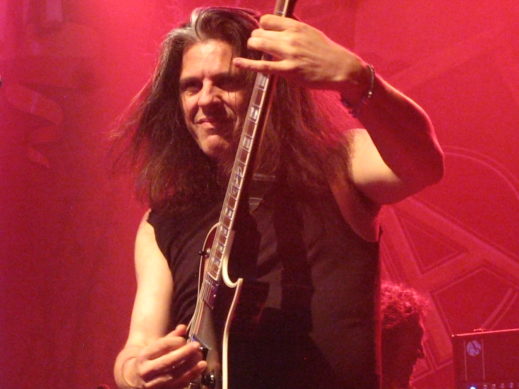 Another one of Alex Skolnick from Bay Area Thrash legends, Testament.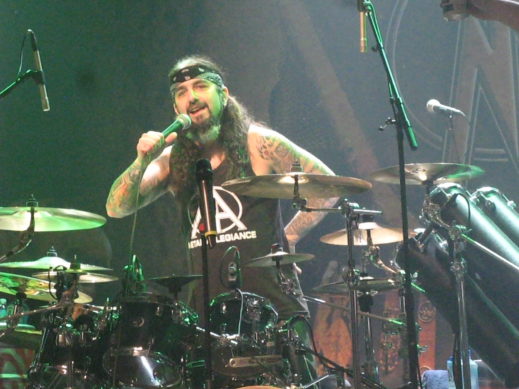 Mike Portnoy provided the booming thunder all night in New York City.
SETLIST: Metal Allegiance at The Gramercy Theatre 04/07/2016
Electric Eye (Chris Jericho – lead vocal)
Ides Of March
Wrathchild (Chuck Billy – lead vocal)
Can't Kill The Devil (Chuck Billy – lead vocal)
Fast As A Shark (Mark Osegueda – lead vocal)
Balls To The Wall (Chris Jericho – lead vocal)
Heaven And Hell (Mark Osegueda – lead vocal)
Creeping Death (Chuck Billy – lead vocal)
Territory (Chuck Billy – lead vocal)
Dying Song (Mark Osegueda and Chuck Billy – lead vocal)
The Prisoner (Chris Jericho – lead vocal)
I Don't Know (Chris Jericho – lead vocal)
Pledge Of Allegiance (Mark Osegueda – lead vocal)
Into The Void (Mark Osegueda – lead vocal)
Iron Fist (Chuck Billy – lead vocal)
Running With The Devil (Chris Jericho – lead vocal)
Eruption
Whole Lotta Rosie (Mark Osegueda – lead vocal)
Seek And Destroy (Chris Jericho, Mark Osegueda and Chuck Billy – lead vocal)
Tags: alex skolnick, chris jericho, chuck billy, death angel, fozzy, Gramercy Theatre, heavy metal, mark osegueda, metal allegiance, mike portnoy, new york city, nyc, thrash metal
Posted in chocko, music, photos | Comments (0)