November 23rd, 2017 by chocko
Last month, The Williams Center in Rutherford, New Jersey hosted an advanced screening of the movie MY FRIEND DAHMER followed by a Q&A with the writer/director, Marc Meyers. The film is based on the graphic novel by John "Derf" Backderf which tells the real life story of Derf's friendship with a teenager named Jeff Dahmer who just happened to later become a notorious serial killer. A lot of you still remember the headlines and recall what a monster Dahmer was, but give this movie a chance because it's a great movie about life in high school in Akron, Ohio in the 1970's. The director paid a lot of attention to detail from the wardrobe, props, soundtrack which features local bands such as The Numbers Band and Rocket To The Tombs to the locations. Most of movie was filmed on location in Akron at Dahmer's high school and the actual house he lived in. Disney star Ross Lynch superbly plays the role of the young Dahmer, a high school outcast who collects roadkill and lives with a family that's falling apart by the seams. Anne Heche is also great in the movie as Dahmer's unpredictable and crazy-as-a-bat mother. I highly recommend checking out this movie. It's not a horror movie so don't expect any gore, zombies, cannibals or scary scenes that will make you jump. It might be a little creepy and sad but I guarantee that MY FRIEND DAHMER will be the best portrait of a teenager turned serial killer that you will see all year.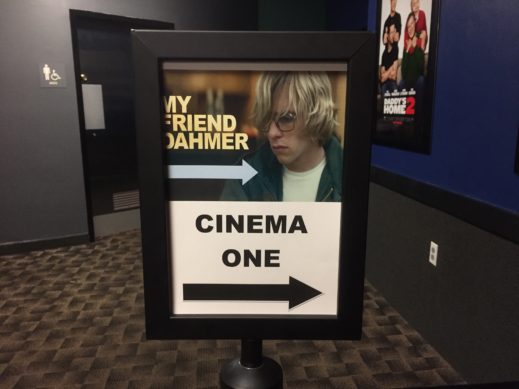 The William Carlos Williams Center is located in downtown Rutherford, New Jersey. The performing arts and cinema complex is home to many events including special movie screenings and makers markets.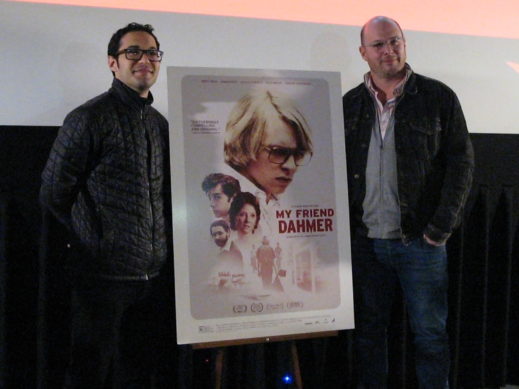 The director of MY FRIEND DAHMER, Marc Meyers followed the screening with a Q&A. Check out the video below! Once again, go see the movie which is presently playing in 80+ theaters across the United States.
Check out Chocko (njmisfit) and Mr. C (planetchocko) on instagram.
Follow @planetchocko on Twitter. LIKE us on Facebook too. Thanks!
Tags: cinema, Marc Meyers, movie, My friend Dahmer, The Williams Center
Posted in chocko, movies | Comments (0)