July 15th, 2017 by chocko
On a recent trip to Puerto Rico, Chocko roamed the streets for the vibrant graffiti and street art scene armed with his dusty camera. The first 3 photos of the bunch were taken in Hato Rey which is the financial district of San Juan, the capital and largest city in Puerto Rico. Beware of the robots! They get up in the wee hours of the morning, scouring the blocks for the freshest cup of brew while listening to Wu-Tang Clan in their undies. I started spotting robots all over PR and after a quick google search, Chocko learned that the artist goes by the name Shitty Robots.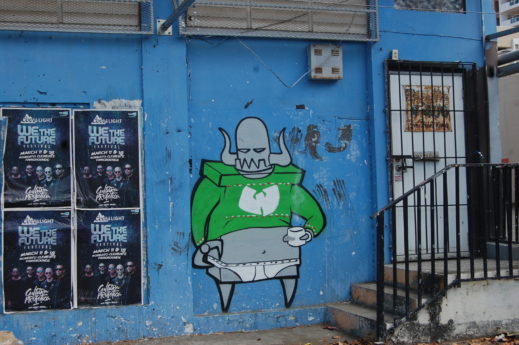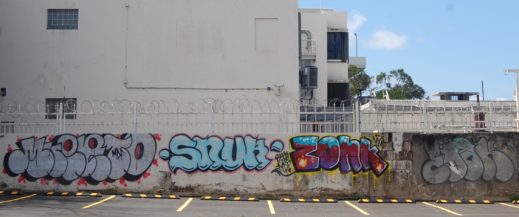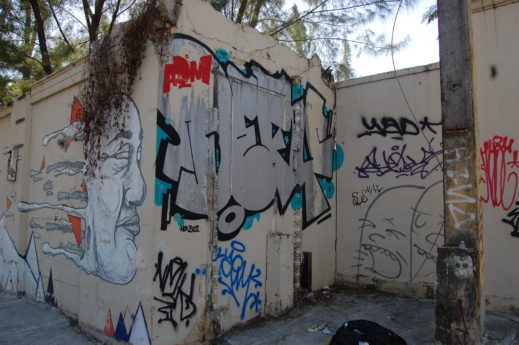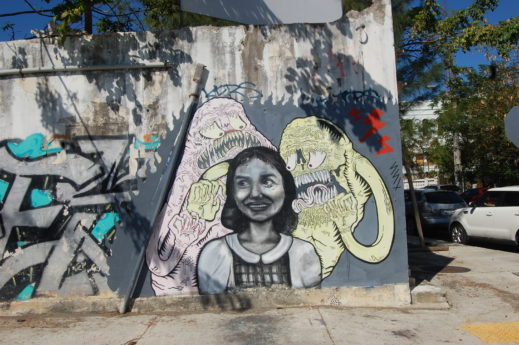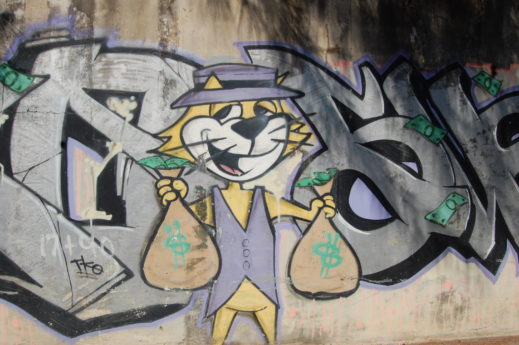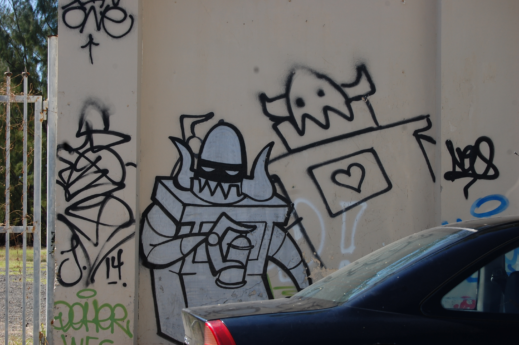 The 4 photos above are from a drive towards Old San Juan, the historic part of town and popular cruise destination. There was a street with wall to wall graffiti, cartoon characters and those robots up to no good again!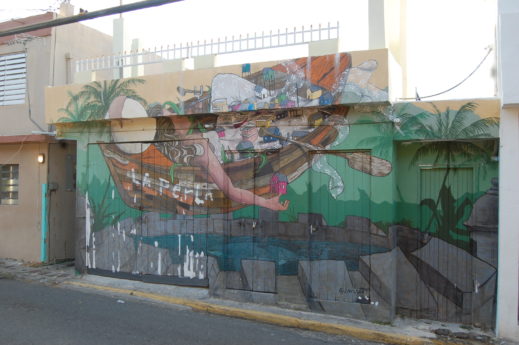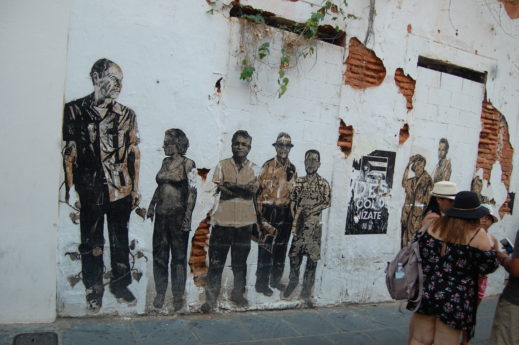 The 2 photos above were taken in Old San Juan. Most of the businesses near the huge mural appear to have suffered from a huge fire. The wheat paste figures on an old decrepit building in Old San Juan on La Calle San Jose depicts some well known and revered writers from Puerto Rico.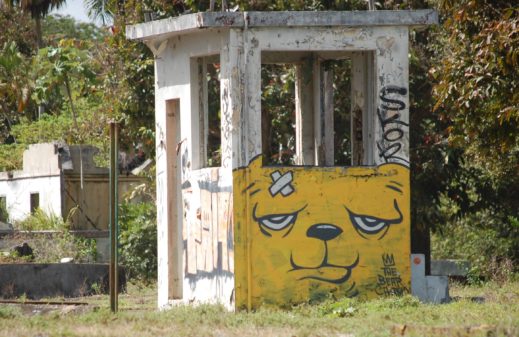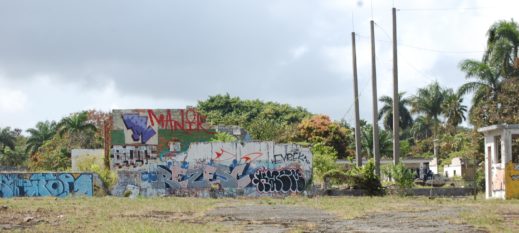 The 2 photos above were taken from a side trip to El Yunque National Forest, a tropical rainforest located on the northeastern part of the island. The photos were taken on a road which led to the visitor center.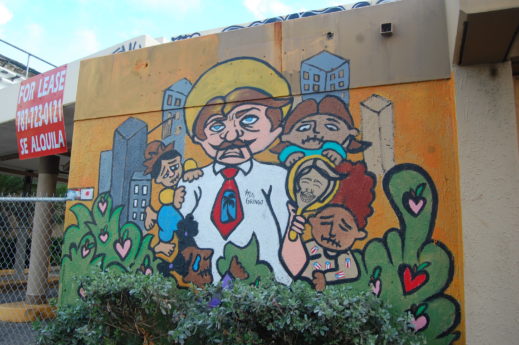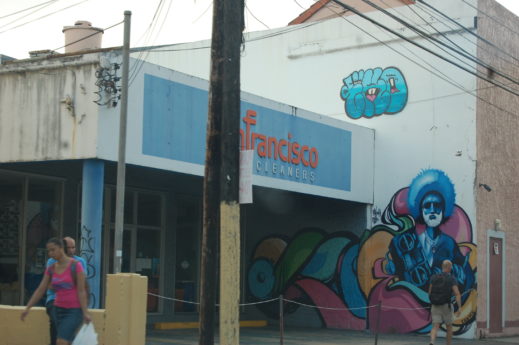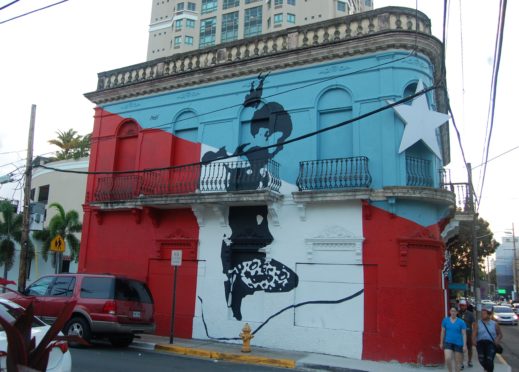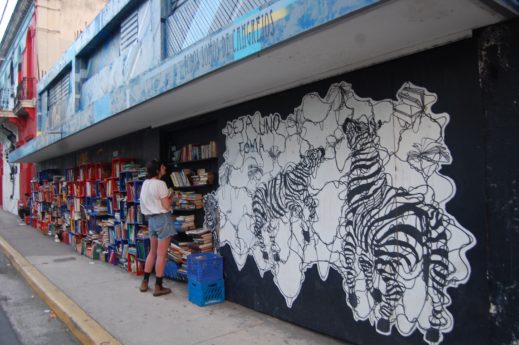 After checking out the local thrift store (Electroshock) and eating at a recommended spot (Bebos Cafe) on Calle Loiza in the Condado neighborhood, a quick walk around the surrounding blocks revealed a busy street art scene featuring political messages and prancing zebras. The remaining photos below were taken in the neighborhood of Santurce, not the most tourist friendly of places, but you'll find lots of graffiti, art, galleries and abandoned alley ways with chickens roaming about. There are even some food trucks scattered around to fill your little pot belly.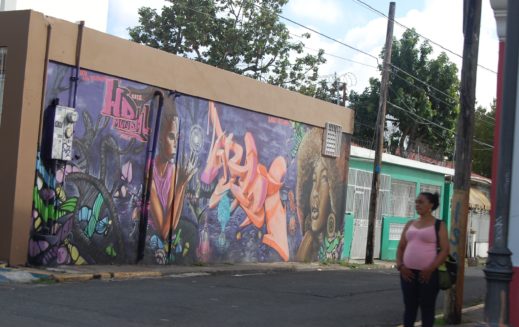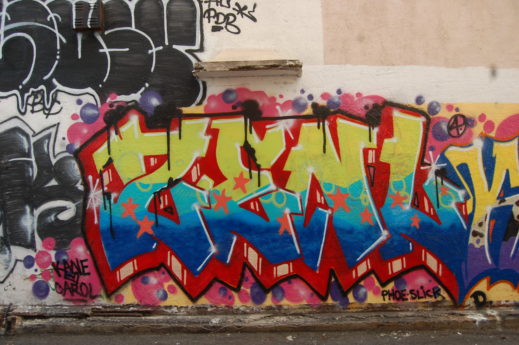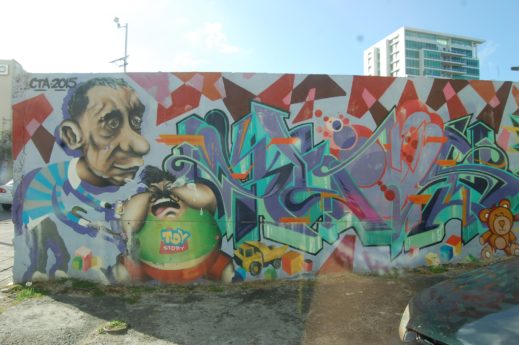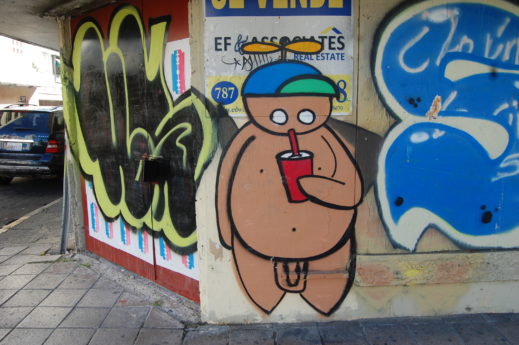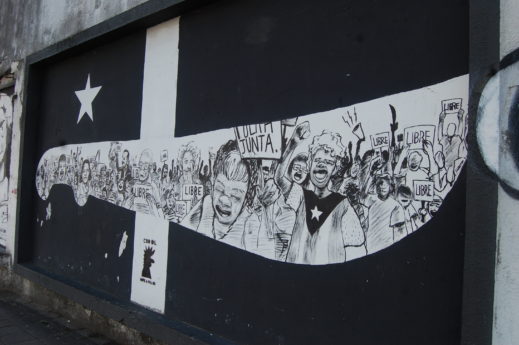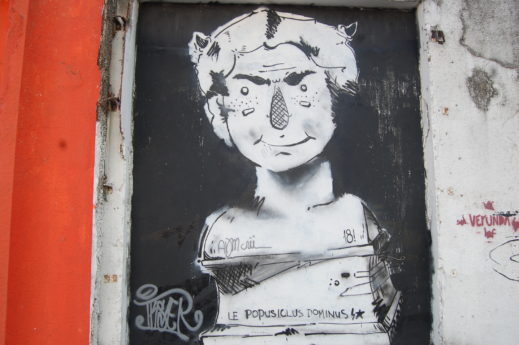 Check out Chocko (njmisfit) and Mr. C (planetchocko) on instagram.
Follow @planetchocko on Twitter. LIKE us on Facebook too. Thanks!
Tags: art, graffiti, hato rey, murals, puerto rico, san juan, santurce, street art
Posted in art, chocko, photos, travel | Comments (0)