June 12th, 2017 by Mr. C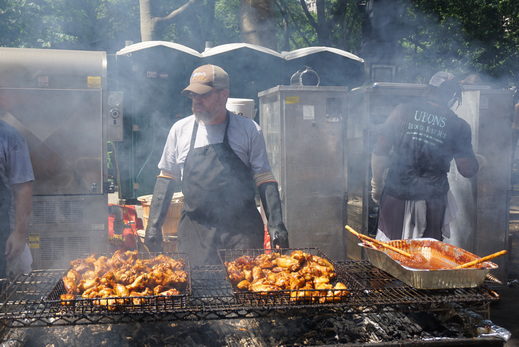 (the Ubons BBQ team getting their smoked wings on – finishing things on the grill)
hey folks, Mr. C is back on the scene again! It's been more than a NY minute since I reported on my insignificant findings & frolickings about in the little village on the prairie. I've been uber busy tending to family health issues & doing my filial piety duties. However, I was able to escape into uncle Jessie's pickup truck for a few hours on sunday to have a mild mannered, hazard county boss hog type of escapade at the boar's nest! Thanks to Chocko for holding down the Planet Chocko depository with reports on his forever misadventures in the motherland and beyond while I get things sorted out at the home/storm front.
(I started the day pumping liquid caffeine into my bloodstream at the very rustic & homey feel of Birch Coffee on 27th Street by Madison Avenue. I'm taking notes and having no prisoners here! Are you on my list?!)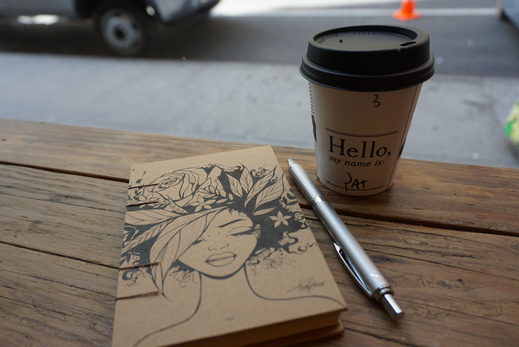 All I know was that the annual Big Apple BBQ Block party was happening and that I must partake in some feedings! I met up with the always epicurious Mondocurry for a tag team action of porky pig hide & go eat! Our first victim and our BBQ block party favorite for some years now is Chris Lilly of Big Bob Gibson Bar-B-Que serving their ever sumptuous pulled pork sandwich with a spicy mustard coleslaw! We always go swinging for the fences and start with something good & predictable & Big Bob Gibson is always that. Their pulled pork meat is moist & roughly chopped with a few slivers of nicely charred pork among the mix. Add the famous white sauce, & habanero BBQ sauce and
hog heaven is where I'm at.
(When Pigs Fly or When Doves Cry? – OK. bad joke)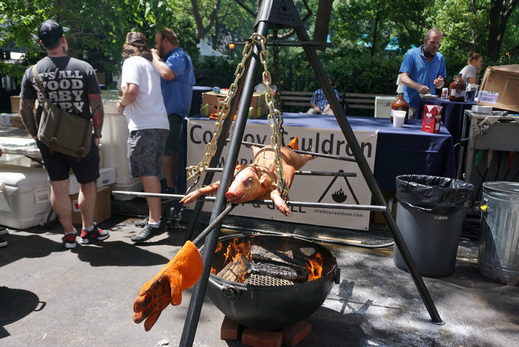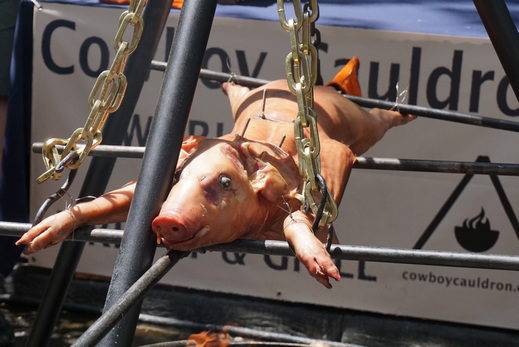 (Shake Shack was doing their thing – BBQ block party or not. With 90 degree temps, a custard or shake sounds like a great idea!)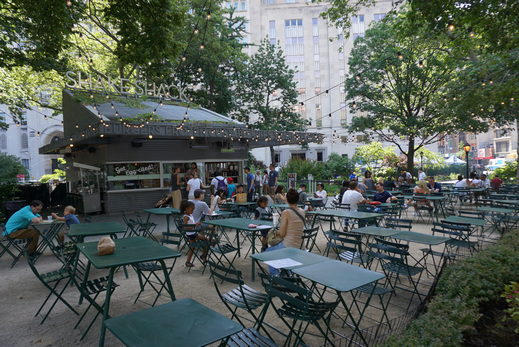 (Fox Brothers BBQ from Atlanta had a tasty combo of brisket & jalapeño-cheddar sausage with potato salad. I think Fox Brothers was overshadowed by the ever famous Salt Lick out of Texas serving pretty much the same combo. Fox Brothers for the underdog win!)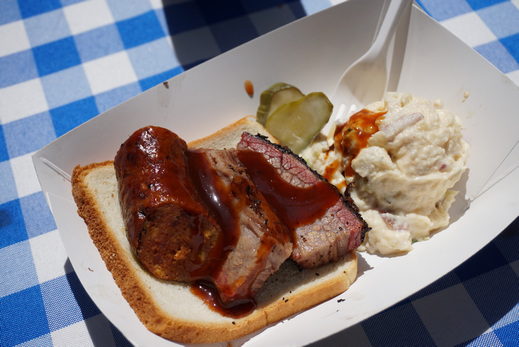 (From out of left field and literally just blocks away, arguably my favorite protein of the day besides Big Bob Gibson were local veterans from NYC, Blue Smoke. They served brisket burnt ends with chipotle barbecue sauce, & summer corn salad! Charred, smokey, tender, and the chipotle sauce was A-OK! The hot/BBQ sauce in the squeeze bottle was dyno-mite! Almost reminded me of the hot oil infused with the ground chili peppers found in some chinese restaurants! Sign me up for another round of these burnt ends in mass!)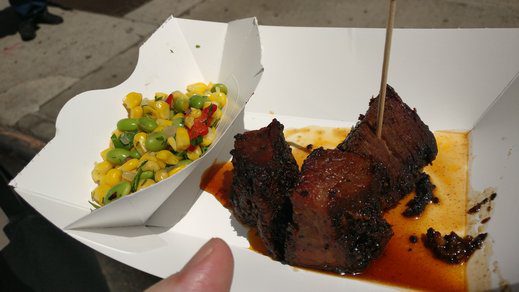 (Next, we had the Chicken Wings and Sausage plate from the Ubons crew from what I hailed as having the best side-dish of the day, Bloody Mary Cucumber Salad! The Wings had a nice refreshing & smokey taste to them but not as done up charred as I would have liked but that bloody mary salad was aiight!!)

(Time was running out for this prince but I had just enough in the hour-glass to cool down with some treats at Grace Street Cafe in Korea Town on 32nd Street. This 90+ degree day filled with the other white meat in the tummy called for some Korean shaved ice to fan the flame!)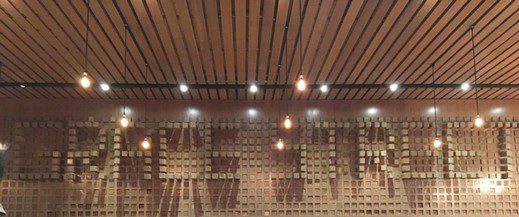 (This Black Sesame Bing Su certainly hit the spot! Black Sesame Snow + Strawberry + Mochi + Red Bean + Misugaru + Condensed Milk)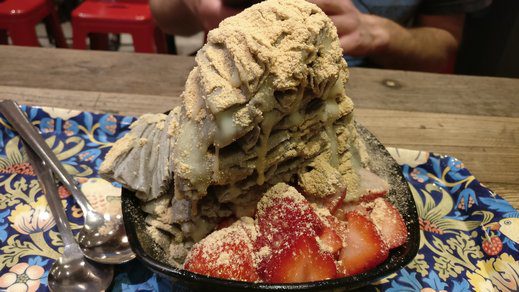 Posted in community, food, mr. c, photos | Comments (0)