April 28th, 2017 by chocko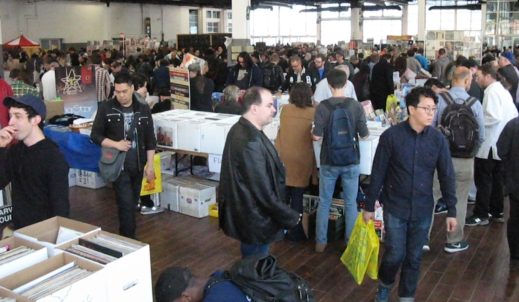 Drop all your plans and get down to the 2017 WFMU Record Fair this weekend (April 28-30) located in Greenpoint, Brooklyn at the Brooklyn Expo Center, 79 Franklin Street. Get ready to dig through crates and boxes of records, CDs and DVDs so start limbering up those fingers and get your scrawny legs ready to squat and crawl under tables for the ultimate obstacle course in buying music. There will be live bands and broadcasts to keep you busy including Bloodshot Bill playing at 2pm on April 29 during the Fool's Paradise with Rex broadcast. Shortly after, Todd-O-Phonic Todd will be broadcasting live with guests Atlantic Thrills (3:30PM), Baby Shakes (4:30PM) and Ronnie Fujiyama of the 5,6,7,8's (5:30PM). Also on April 30 check out some live music with Matmos with Chuck Bettis (3PM) and Laurice (4PM). The Movie Lounge will be hosting screenings including THE LOST ARCADE and DANNY SAYS on Saturday April 29 which will be followed by a Q&A with director Brendan Toller. Screenings on Sunday includes a great documentary MISS SHARON JONES! about soul singer Sharon Jones who passed away last year. As far as food, Two Boots Pizza and DUB Pies will be in the house to make sure your belly stays full and happy while you shop for records. The photos and videos in this post are from the 2016 WFMU Record Fair which feels like it was just yesterday. Thanks for checking us out!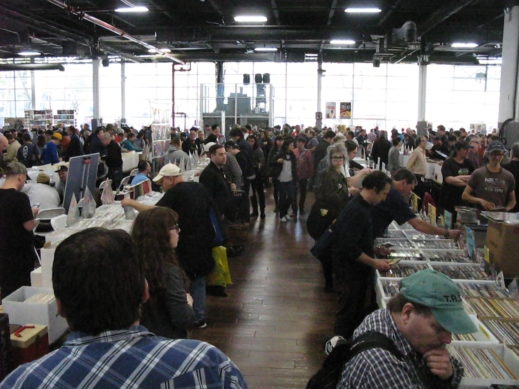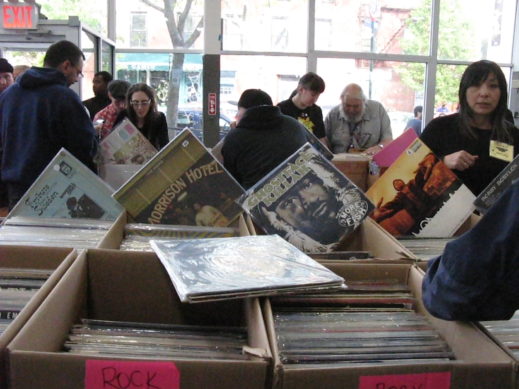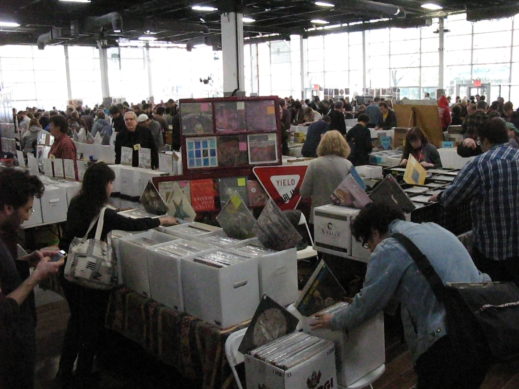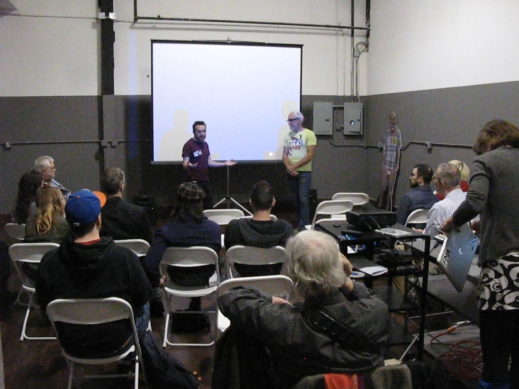 Be sure to check out movies in the A/V Lounge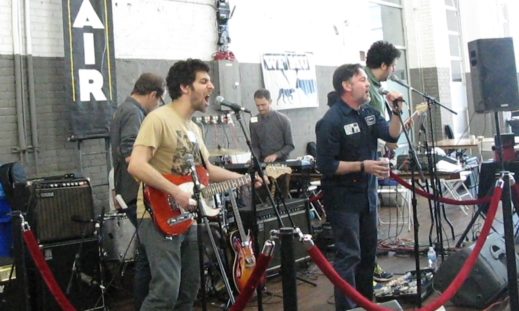 The Moles live at the Brooklyn Expo Center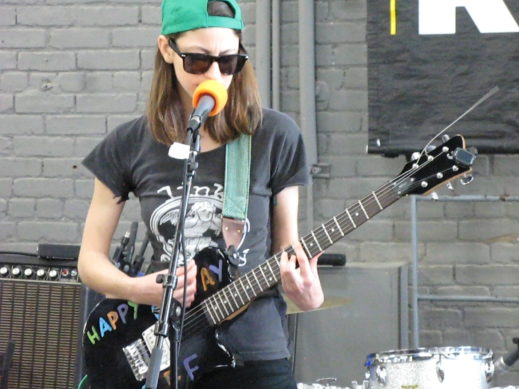 Colleen Green provided the pop punk soundtrack to your record shopping!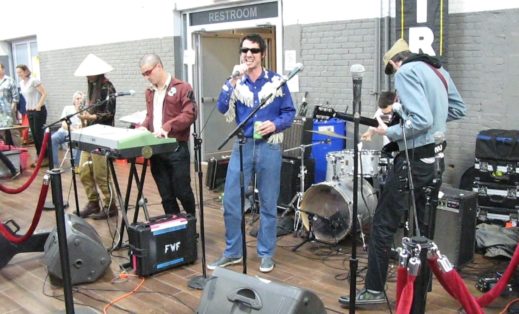 The not-so acoustic Fat White Family!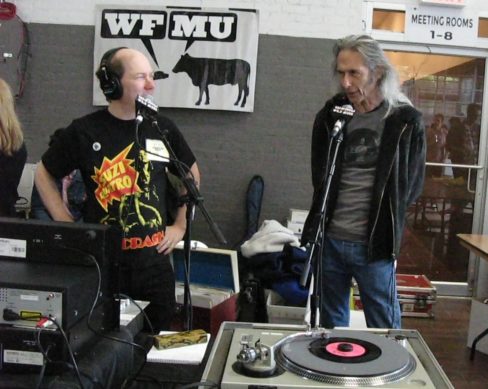 Lenny Kaye stopped by to chat with Todd-O-Phonic Todd.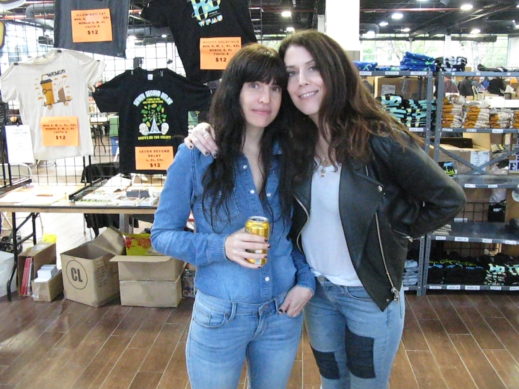 The highlight of my weekend…meeting these lovely ladies, Michele and Frangry of SHUT UP, WEIRDO a fun show on WFMU on Fridays 6PM.
Tags: brooklyn, brooklyn expo center, greenpoint, nyc, record fair, records, shut up weirdo, vinyl, wfmu
Posted in chocko, movies, music, photos | Comments (0)