March 7th, 2017 by chocko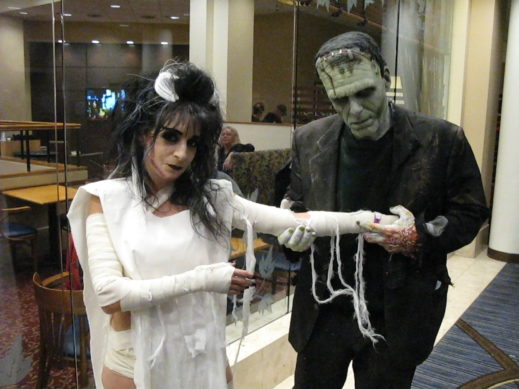 Hey stank azz zombies and all you mummies! It's Chiller Theatre time once again..a biannual celebration of all things horror, sci-fi and everything else in between. It's the ultimate toy, model and film expo you will kick yourself in the pants if you miss. Get up out of your coffins, shake out the cobwebs and head out to Parsippany, New Jersey from April 21 – 23 and party with all the NJ toxic hombres and Sasquatch mountain mamas. Chiller Theatre will be at a new Horror Hotel. Chiller's back at the Hilton Parsippany Hotel! The guests this time around is a doozy- Fred "The Hammer" Williamson, Tom Savini, Bai Ling, Flavor Flav, a Fright Night reunion and so much more. There will be a special auction of some of Zacherle's personal collection including his Cool Ghoul costume. Here's a look back at Chiller Theatre in October 2016 through some photos and some videos below of some of the musical guests.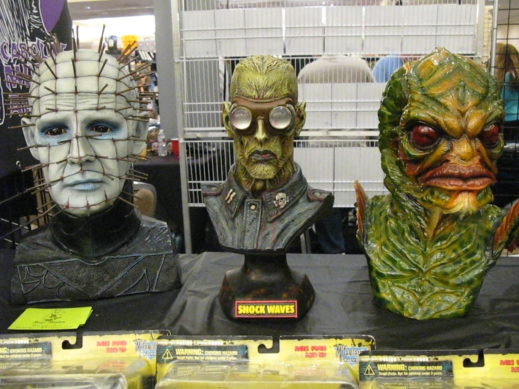 Heads are gonna roll if you don't buy your tickets in advance!

Zach, you will be missed! RIP

Don't you just want to snuggle with one of these dolls?

Alice, you look so young. What is your secret?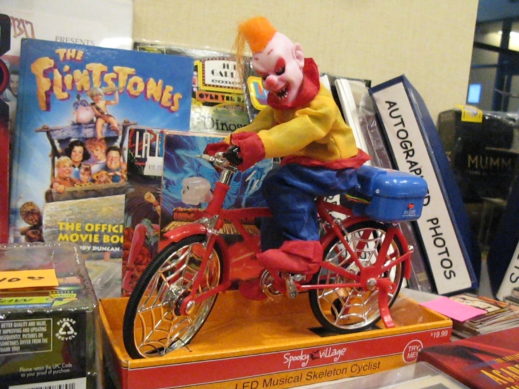 Imagine seeing this sucker peddling in the bike lane.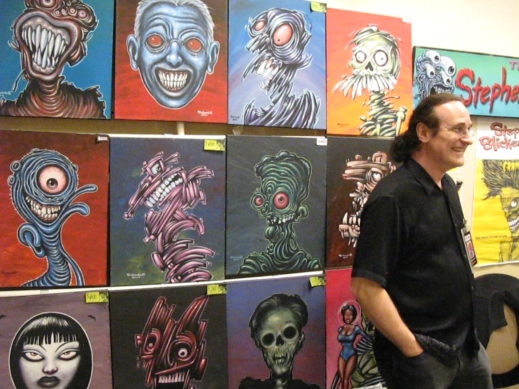 Stephen Blickenstaff and his creepy, fantastic art.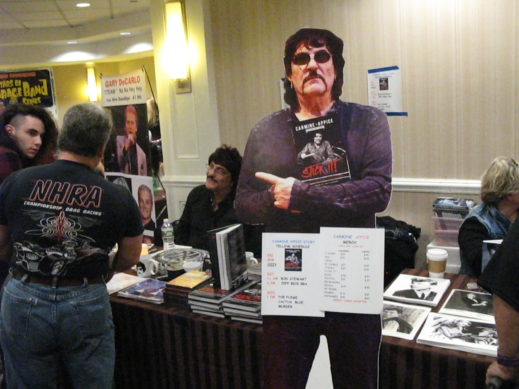 Will the real Carmine Appice, please stand up?!?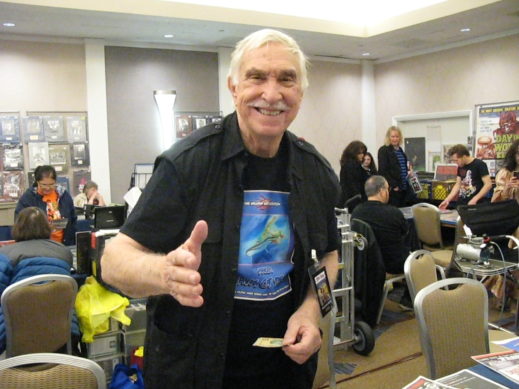 Nice to meet you, Director William Grefe!

Sara Karloff, Daughter of Frankenstein.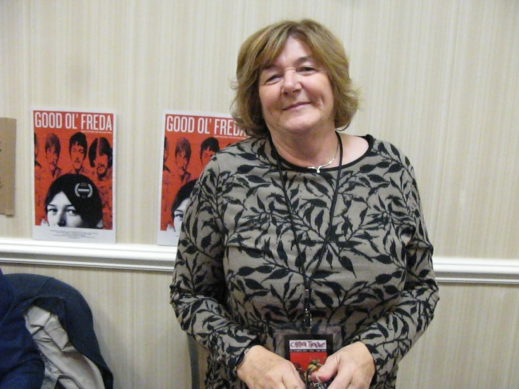 Freda Kelly, fan club secretary of band, The Beatles. Heard of them?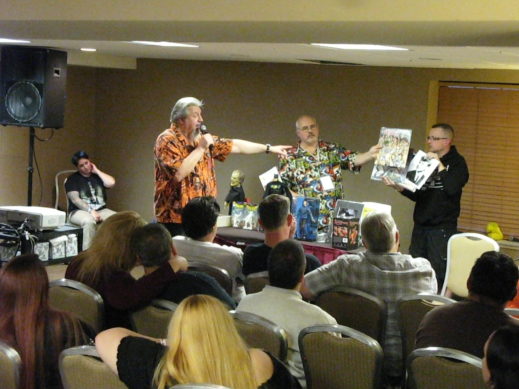 Ted A. Bohus working it at the Chiller Theatre auction.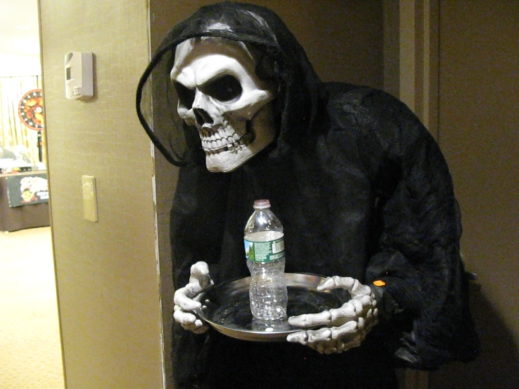 Drink, Drink, Drink My Darling!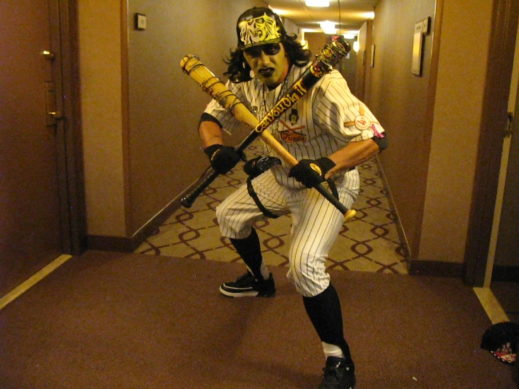 Is it baseball season already?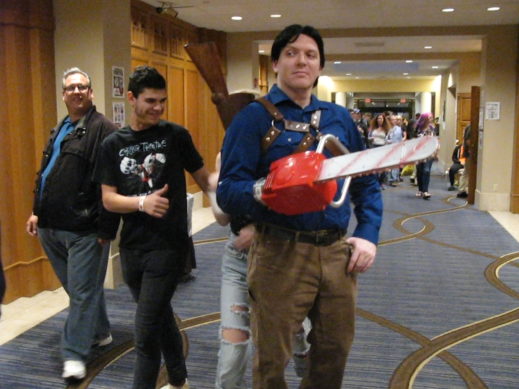 Ash standing proud but looks like he's about to get punked by some kids.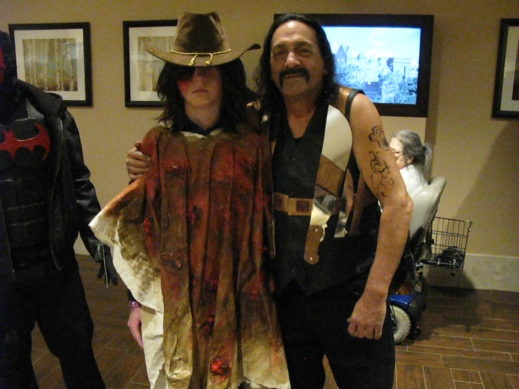 Looks like Machete found himself a friend.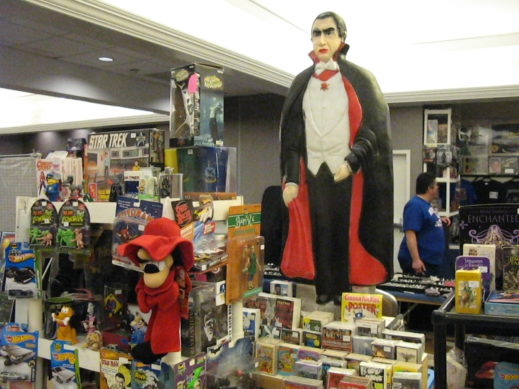 So much to buy at Chiller Theatre. Bring the pickup truck.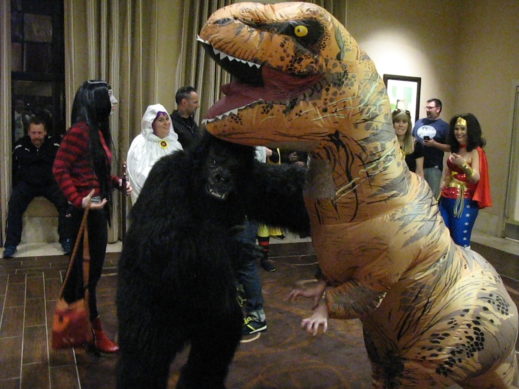 King Kong versus a T. Rex in a hotel lobby. Only at Chiller!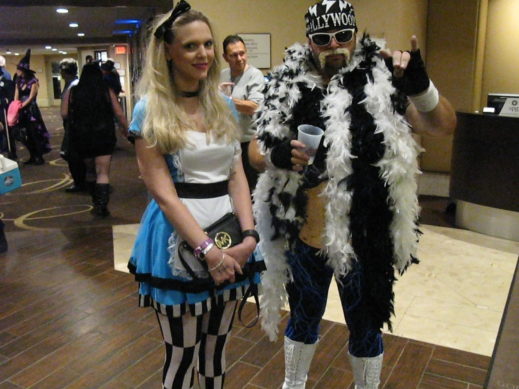 Hollywood Hogan accompanied by his manager Alice. NWO indeed.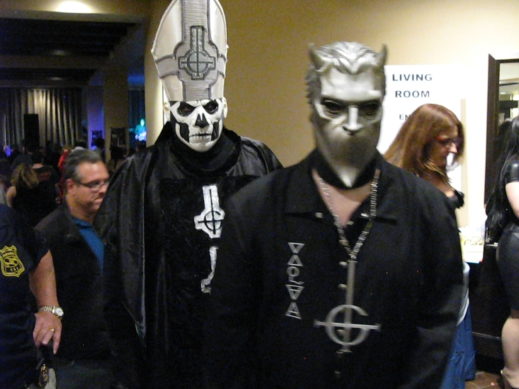 Papa Emeritus and a Nameless Ghoul roaming the halls.

a scene from CREEPSHOW!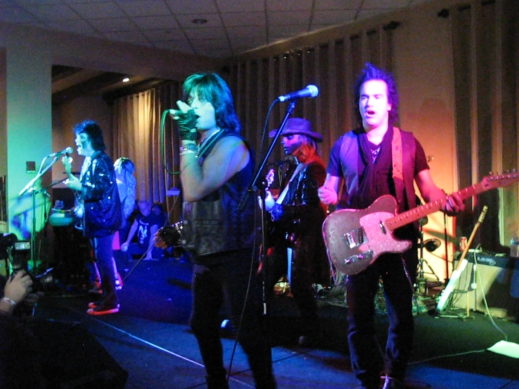 I didn't stay too late on Saturday night when all the bands play. I saw The Dead Elvi play a great set of tunes that will haunt your brain, followed by former Rainbow and Deep Purple singer, Joe Lynn Turner belt out a few tunes. First The Dead Elvi accompanied JLT for some "Smoke On The Water" (Deep Purple) followed by "I Surrender" (Rainbow). There was a quick change in the lineup. Former members of Quiet Riot, Rudy Sarzo and Frankie Banali joined Joe but somehow, Joe's guitarist went missing. A young guitarist was pulled from the crowd and the show was able to continue with "Highway Star" (Deep Purple) and after another guitarist joined the stage, JLT closed out the set with a SLADE song made popular by Quiet Riot, "Cum On Feel The Noize." Check out the videos below!
Check out Chocko (njmisfit) and Mr. C (planetchocko) on instagram.
Follow @planetchocko on Twitter. LIKE us on Facebook too. Thanks!
Tags: chiller theatre, cosplay, halloween, horror, horror movies, Joe Lynn Turner, movies, new jersey, sci-fi, the dead elvi
Posted in art, chocko, movies, music, photos, toys, TV | Comments (0)