December 30th, 2016 by chocko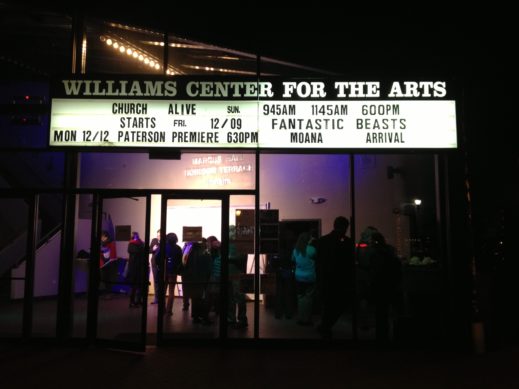 Earlier in December, The William Carlos Williams Center for the Performing Arts in Rutherford, New Jersey hosted a special screening of Paterson with the writer and director of the film, Jim Jarmusch in attendance. Jarmusch was in the house during a pre-reception in the lobby of the historic building and also to introduce the film to the sold out event. I just wanted to write briefly about the history of the Williams Center which has been bringing entertainment such as theater, music, dance and film to the NJ masses for more than 70 years. It was originally known as the Rivoli Theatre where top vaudville acts of the 1920's would perform on the swanky, grand stage which also was home to the screenings of many silent films complete with live organ accompaniment, MovieTone news reels and all the Hollywood Golden Era cinematic greats. The theater was named after the great American poet, William Carlos Williams who was born in Rutherford, New Jersey in 1883. He was a family doctor by trade but was also a successful writer of plays and stories but was best known for his poetry. One of his best known works was an epic poem Paterson which was published in five volumes from 1948 to 1956.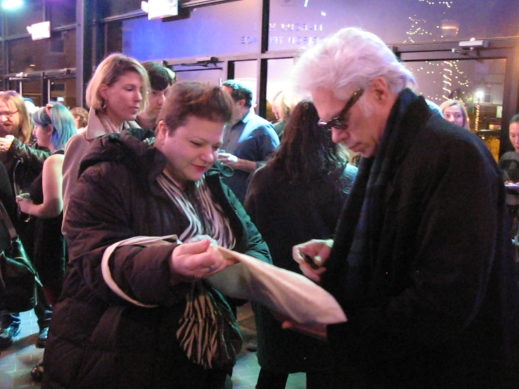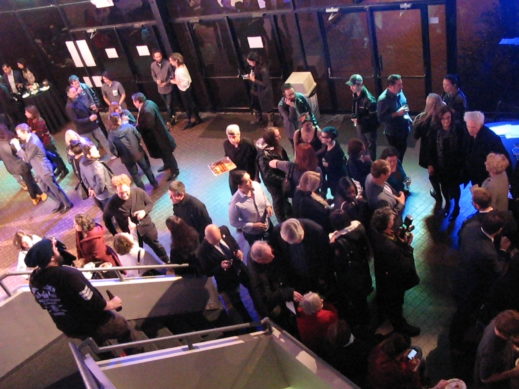 I arrived fashionably late, finding perfect parking across the street. Nothing beats free parking even if it's after 7pm. Jim Jarmusch wasn't too hard to find in the crowded lobby where film enthusiasts from the NYC and NJ area converged for drinks, hors d'oeuvres and the latest project from the legendary, idiosyncratic director who has given us films such as Ghost Dog: The Way Of The Samurai, Dead Man and Mystery Train. It was great to see him taking selfies with fans and signing autographs. Darn, I should have brought some DVDs with me to get signed. A nice gift for those in attendance was a blank journal (pictured below). Once you see the movie Paterson, you'll understand and start jotting down modernist poetry in no time just like Adam Driver's character named Paterson in the movie also by the same name.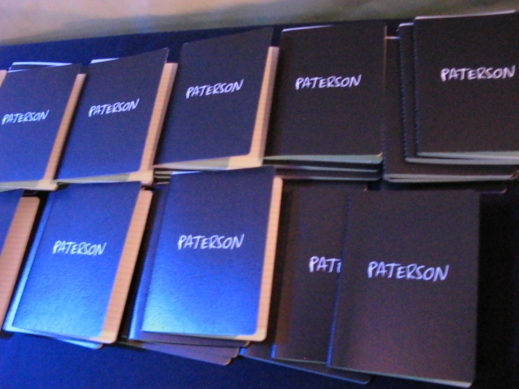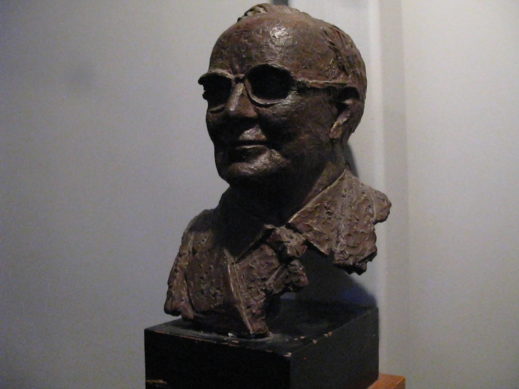 A bronze bust sculpture with the likeness of Rutherford's beloved physician and poet William Carlos Williams. I noticed the striking sculpture while chomping away at some free food. Not only does the Williams Center house a 624 seated theatre, but it is also home to 3 cinemas fully equipped with digital projectors. Located downstairs, is also a concession stand with reasonable prices and a huge dining area. There are a couple arcade games to keep the young and young at heart busy. I also dig the decorations which features pop culture icons such as Frankenstein, David Bowie, Adam West as Bat-Man and Creature From The Black Lagoon.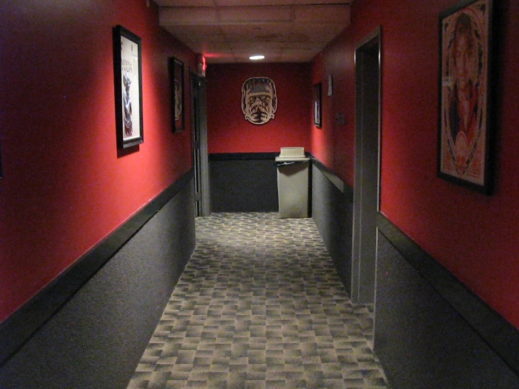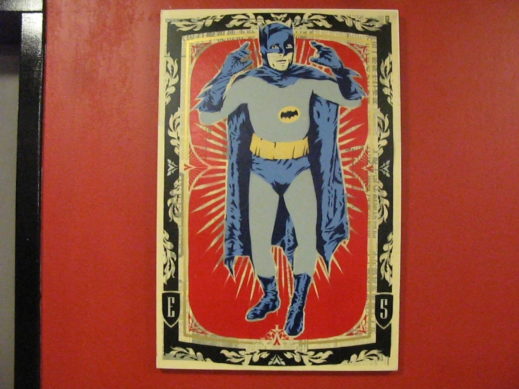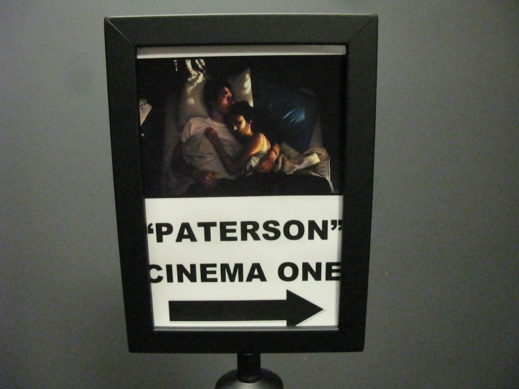 In the movie Paterson, the main character is a bus driver named Paterson (Adam Driver) inspired by the works of William Carlos Williams, he writes poems and finds beauty during his daily routines. He walks his dog Marvin every night and lives a mundane life with his wife, Laura (Golshifteh Farahani) who has big dreams of being an artist, singer or perhaps a famous cupcake maker. Paterson, New Jersey is the backdrop of this movie and scenes with The Great Falls of The Passaic River and Lou Costello Memorial Park populate the cinematic landscape while Paterson drives his bus route. Quirky characters pop up during the movie, sometimes we only overhear a conversation or we get to know characters a little better as we watch a couple's breakup go sour. Definitely go see this special, brilliant film. Just be warned, you might get inspired and start writing poems or seeking out poetry in your local bookstore after seeing the movie! It's presently playing in New York City, Columbus, Los Angeles and Hollywood. Go see it this weekend.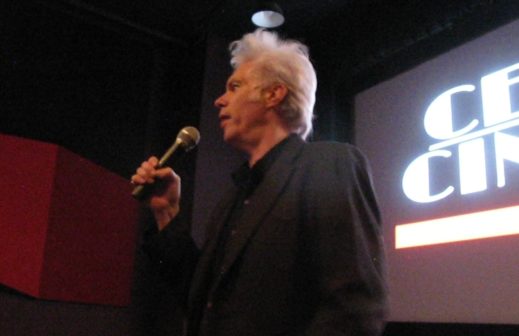 Jarmusch introduced the film to the audience at the Williams Center. He pretty much said that if you're looking for a movie with a lot of conflict or violence, this is not it. He mentioned that producers of the movie were also in the house along with the poet, Ron Padgett. Padgett's poems "Love Poem," "Glow," "Pumpkin," and "Poem." were featured in the film.
Check out Chocko (njmisfit) and Mr. C (planetchocko) on instagram.
Follow @planetchocko on Twitter. LIKE us on Facebook too. Thanks!
Tags: Adam Driver, cinema, Jim Jarmusch, movies, new jersey, nj, paterson, poems, poetry, rutherford, William Carlos Wiliams, Williams Center
Posted in art, chocko, community, movies, music, photos, theatre | Comments (0)