August 27th, 2017 by chocko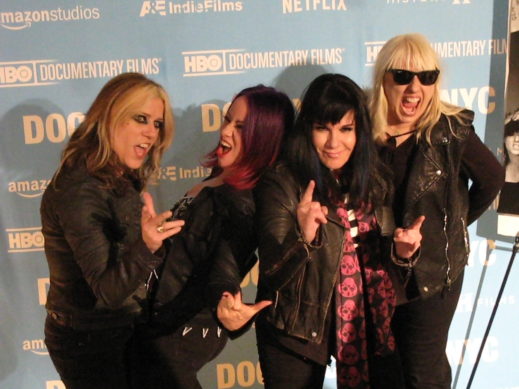 L7: Pretend We're Dead documentary made its World Premiere at last year's DOC NYC. The movie is the story of the all female punk, grunge, rock and roll band L7. Told mostly from their perspective with their own home footage, viewers are immersed into the van and on the road from the formation of the band to their breakup in 2001. Director Sarah Price did an excellent job culling 140 hours of video footage to tell the story of a band of rebels having to contend with the rigors of touring, the music industry and fame while having a good time. The film also features loads of previously unseen concert footage and interviews with Garbage's Shirley Manson, Nirvana's Krist Novoselic, Butch Vig, Joan Jett, Lydia Lunch and X singer Exene Cervenka. Chocko was in the house for the world premiere at DOC NYC which included a post screening Q&A with L7.

L7 at SVA Theatre with Joan Jett and members of The Lunachicks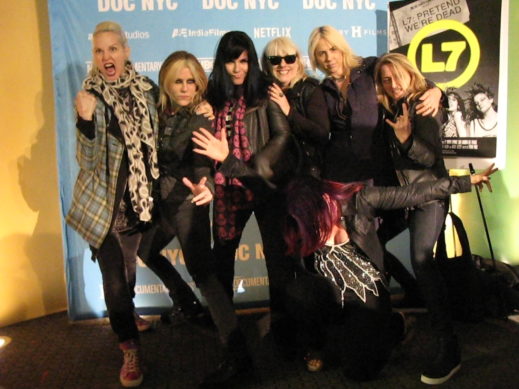 Goofing around in the lobby with L7 and The Lunachicks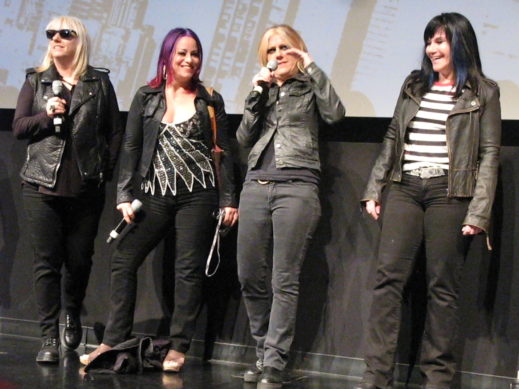 left to right: Suzi Gardner, Jennifer Finch, Donita Sparks and Dee Plakas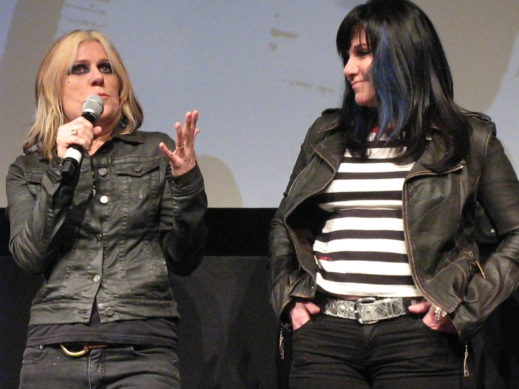 Donita and Dee answering the weird and freaky questions at the Q&A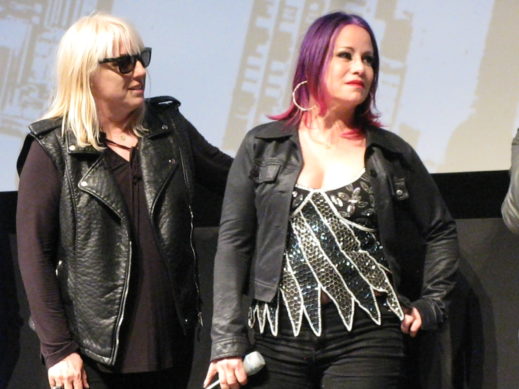 Suzi and Jennifer at the Q&A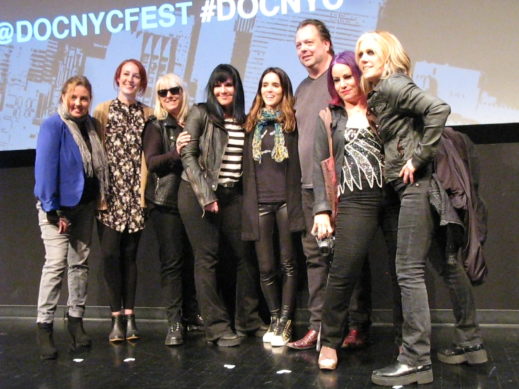 L7 along with editor Jolynn Garnes, director Sarah Price and producers Robert Fagan and Maria Aceves. Check out the video of the Q&A below!
L7: Pretend We're Dead will be released worldwide October 13 on VOD and Blu-ray / DVD. The film will be screening on a mini multi-city tour which gets rolling on September 1, with over a dozen dates and more to be announced in select markets this Fall. The band is also scheduled to play a bunch of West Coast dates. No news on any East Coast dates just yet, however you can catch a screening of the documentary at Nitehawk Cinema in Brooklyn on Thursday, October 5 at 7:30 pm along with a Q&A with producer Maria Aceves and L7's Donita Sparks. See you there!
Tags: cinema, dee plakas, doc nyc, documentary, donita sparks, jennifer finch, joan jett, L7, L7: Pretend We're Dead, movies, punk, Q&A, suzi gardner, sva theatre, The Lunachicks
Posted in chocko, movies, music, photos | Comments (0)