December 6th, 2016 by chocko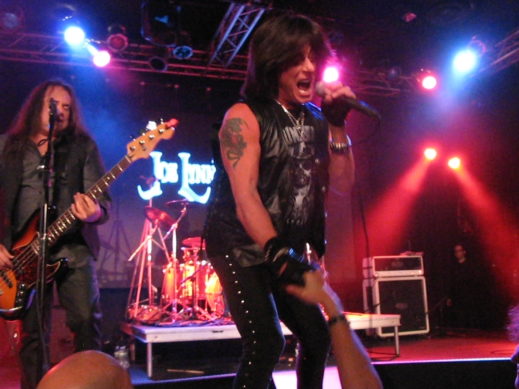 Joe Lynn Turner rocked the stage at Highline Ballroom recently along with a band that featured Craig Goldy (Dio/Budgie) on guitar. Just some quick history on the legendary JLT for those not familiar with the hard rock singer from Hackensack, New Jersey: his first band Filet of Soul featured J.T. Taylor who would later join the popular soul and funk band, Kool And The Gang. JLT is best known for fronting the band Rainbow in the early 80's and over the years has lent his pipes to bands such as Deep Purple and Yngwie Malmsteens's Rising Force but also has a successful career as a solo artist. The show at Highline Ballroom did not disappoint. The youthful Joe Lynn Turner was ready to rumble and treated the audience to set list jam packed with power vocals and Rainbow songs such as "Death Alley Driver," "Stone Cold"(Rainbow's first Top 40 pop hit), and "I Surrender." Turner also played a song from one of his many bands, "Edge of Tomorrow" by Sunstorm. Another non Rainbow performed was "Rising Force" from his collaboration with Swedish metal guitarist Yngwie Malmsteen. Joe Lynn Turner concluded his show with the hard rocking, pedal to the metal Deep Purple song "Highway Star."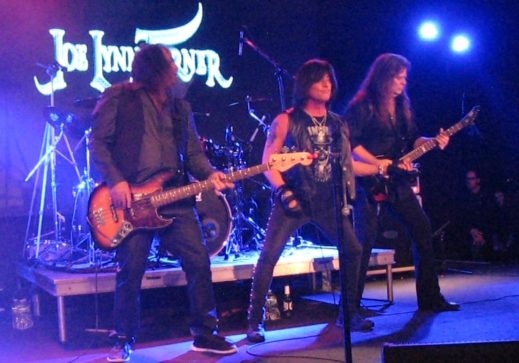 I thought it was funny when JLT layeth the smackdown and two teenage dudes got kicked off the stage. So, apparently one of the roadies thought it was alright to bring up some strapping young lads to enjoy the show from the side of the stage. The kids were there for a good chunk of the show, not bothering anybody but as soon as JLT saw them, he was like "get outta here, I'm not kidding. It's a distraction." JLT briefly ranted that he's been performing for 45 years and you have to earn it to be on stage. A "JLT" chant started from the back of the room. JLT wasn't a total heel and offered to sign anything they had after the show.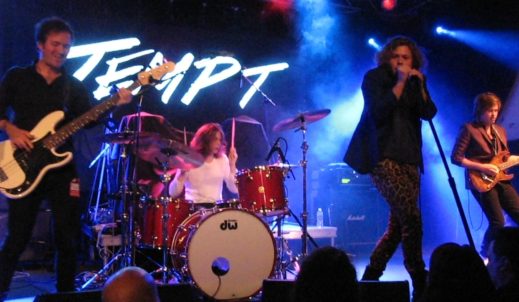 One of the openers I was able to catch was Tempt out of New York City. I liked them a lot. They had great vocals and killer guitar solos. The band looked like they were having a great time playing 80's inspired hard rock and metal songs. Their songs reminded me of early Def Leppard and Survivor. One of their songs sounded like it would have fit in perfectly in one of those Rocky movies where Stallone's working out and getting ready to knock out his next opponent. I can't wait to see Tempt again. Their debut album, "Runaway" is out now. Definitely check them out.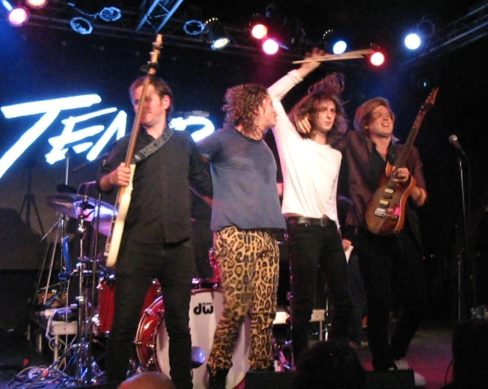 Check out Chocko (njmisfit) and Mr. C (planetchocko) on instagram.
Follow @planetchocko on Twitter. LIKE us on Facebook too. Thanks!
Tags: Deep Purple, hard rock, heavy metal, highline ballroom, Joe Lynn Turner, new york city, nyc, Rainbow, review, Tempt
Posted in chocko, music, photos | Comments (0)