November 11th, 2016 by chocko
If you love movies, specifically documentaries and you happen to be in the NYC area, then drop what you're doing and head downtown now and don't make any other plans but to hunker down in a movie theater to soak it all in! The 7th Annual DOC NYC (America's largest documentary festival) is in full effect starting November 10 to November 17. DOC NYC will feature more films and events than ever including panels, workshops for aspiring filmmakers and Q&A's with filmmakers and special guests. Get your tickets and head over to either IFC Center (323 Sixth Ave at West Third Street), SVA Theatre (333 West 23rd Street, between 8th and 9th Avenues) or Cinepolis Chelsea (260 West 23rd Street, between 7th and 8th Avenues). Get caffeinated, grab some tasty snacks and sink into a comfy chair because there's plenty to see, experience and learn!
The following are some short reviews of some DOC NYC films we've seen in advance. Keep checking for more updates and DOC NYC reviews.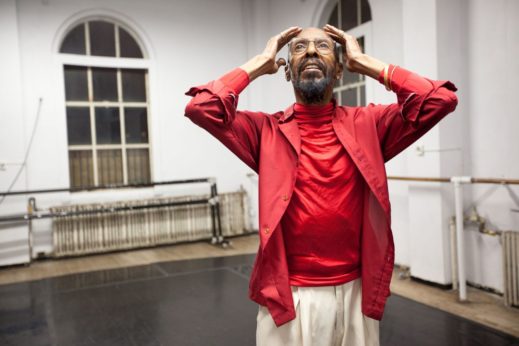 WINTER AT WESTBETH
Dir: Rohan Spong
This movie spotlights three residents of the West Village's Westbeth Artists Housing which used to be Bell Laboratories where great technological inventions were created such as television, radar, the vacuum tube and the development of the phonograph record. Westbeth Artists Housing has been home to a community of professional artists since 1970. Over the course of a year the movie follows 82-year-old writer Ilsa Gilbert. She is known as the "Poet Of Bleecker Street" facing mortality with an unrelenting creative drive. Another resident is 95-year-old filmmaker Edith Stephen who decided after being a dancer all her life, to start making movies at the age of 91. Lastly, the movie spotlights 75-year-old contemporary dancer Dudley Williams. A witty, force of nature and legendary dancer are some ways to describe Dudley. He has danced with some of the biggest modern choreographers such as Talley Beatty, Martha Graham and Alvin Ailey. Your eyes are glued to the screen and you listen to every word he says when he's being filmed. He is very much the anchor of this moving film which I highly recommend if you are even a tad curious about the arts and the beautiful community housed at Westbeth.
WED NOV 16 5:00PM (IFC) + THU NOV 17 10:15AM (IFC)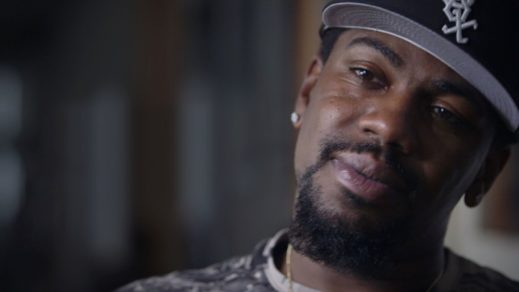 RIKERS
Prods: Marc Levin, Mark Benjamin, Rolake Bamgbose
Rikers Island is NYC's main jail complex located in The East River where prisoners await trial. Half of the detainees can't afford bail which in some cases is only a few hundred dollars. 40% of prisoners suffer mental disorders. Corruption and prison abuse is an every day occurrence. Once a prisoner is in, he or she has to live under "The Program" which is a chain of command within the prison system run by gang members. The documentary is a putrid heap of nightmarish testimonials from former prisoners of a horrible place where violence rules and weakness is not tolerated. Survivors of Rikers Island recall tales of abuse, the humiliation of being strip searched, the inhumane conditions of solitary confinement, and sexual assault. The movie has a short running time at 64 minutes and deserves to be seen for it's moving and powerful stories that puts a spotlight on the systemic violence and abuse within our prison systems.
SAT NOV 12 4:00PM (SVA)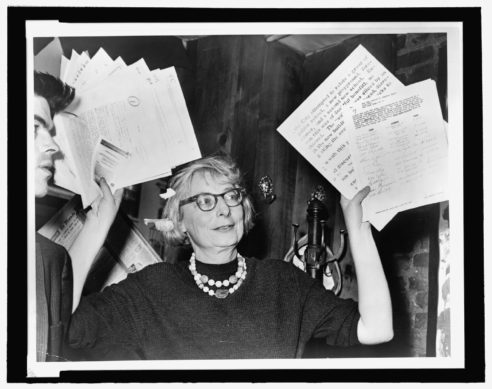 CITIZEN JANE: BATTLE FOR THE CITY
Dir: Matt Tyrnauer
This documentary follows the trials and tribulations of Jane Jacobs, the author of The Death and Life of Great American Cities. She believed that cities were about people, foot traffic and public space which clashed with the beliefs of New York City's most notorious power broker, Robert Moses. In the 1960's Moses became a powerful figure in NYC and a proponent of modernist urban planning which accommodated automobiles but eliminated sidewalk culture and isolated communities. Moses was responsible for creating the Cross Bronx Expressway which pretty much chopped The Bronx in half and displaced families and thriving communities. Jane Jacobs went up against Moses when he proposed the Lower Manhattan Expressway which would have most of SOHO and Little Italy demolished. Moses also wanted to have Fifth Avenue run through Washington Square Park. Not in Jane's house! This documentary opened DOC NYC which was also its US premiere and will be released in 2017.
THU NOV 10 7:00PM (SVA)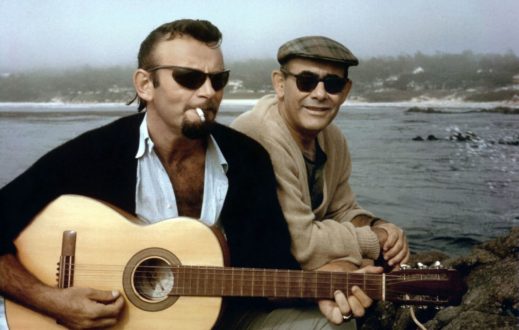 BANG! THE BERT BERNS STORY
Dir: Brett Berns
This documentary is about a relatively obscure record producer and prolific songwriter from The Bronx named Bert Berns. He penned huge monster hits in the 1960's such as Twist And Shout, Hang On Sloopy, Here Comes The Night, Brown Eyed Girl and Piece Of My Heart and and produced many well loved soul records. Berns also helped Van Morrison and Neil Diamond early in their careers. The story of Bert Berns is amazing considering he only started in the record business when he was 31 and died at the early age of 38 due to a damaged heart from a childhood ailment. Stevie Van Zandt narrates this documentary which at times feels like a mobster movie chock full of shady characters, drama and backstabbings. The film also features interviews with Ben E. King, Van Morrison, Keith Richards and Paul McCartney. It's a great, fast moving film which will make you tap your toes to the amazing soundtrack and laugh at some of the outrageous circumstances Berns finds himself in. It's about time the story of Bert Berns is being told. Recommended!
FRI NOV 11 7:15PM (SVA)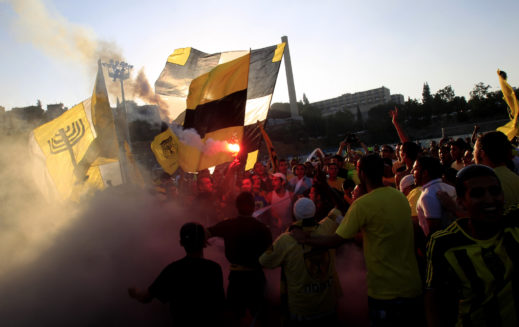 FOREVER PURE
Dir: Maya Zinshtein
The documentary is about the most popular soccer team in Israel, Beitar Jerusalem Football Club and its rabid, loyal fans known as La Familia. La Familia takes great pride in their team, not only for their wins but for the fact that they had no Arabs play on their team. That all came to a screeching halt in 2012, when team owner Arcadi Gaydamak signs two Muslim players from Chechnya. All hell breaks loose when the young players hired to score more goals become targets of hate based on their religion. Not all, but many of La Familia reveal their true racist roots and their bigoted behavior in the stands, in the streets and online become detrimental to the team's future. The movie is a shocking look at the effects of racism and ignorance which is just another reason to eradicate notions that it's acceptable to judge somebody based on their appearance, sexuality or religion. This is definitely one of the important films to see at DOC NYC.
MON NOV 14 7:15PM (IFC)
Tags: cinema, Cinepolis Chelsea, doc nyc, documentary, film festival, IFC Center, movies, new york city, sva theatre, things to do
Posted in art, chocko, community, music, sports, travel | Comments (0)