November 4th, 2016 by chocko
Lauren Mayberry at Baby's All Right, November 3, 2016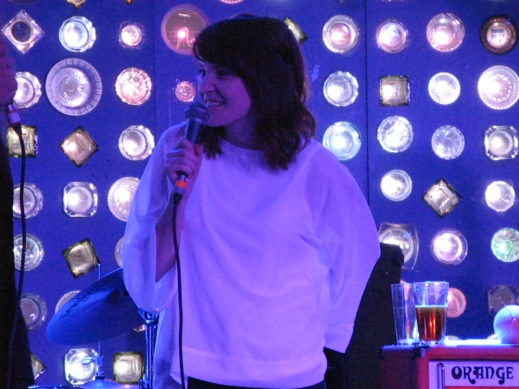 Last month, UK synthpop band CHVRCHES played their biggest NYC show at Radio City Music Hall. Last night, Chvrches lead singer and recent NYC resident Lauren Mayberry played a considerably smaller stage as the musical guest of the comedy show "Heart Of Darkness" at Baby's All Right in Williamsburg, Brooklyn. The show features comedian Greg Barris and this latest edition also featured the comedy stylings of Dave Hill, Seth Herzog and Seaton Smith. As musical guest Lauren Mayberry performed 3 cover songs with the house band (Mother Of Three). First she performed "The Boys of Summer" (Don Henley), then "Brick" (Ben Folds Five) and after being interviewed by Barris and a smokin' set by Seaton Smith, she ended the show with "Wrecking Ball" (Miley Cyrus) with Seth Herzog bum-rushing the stage in a Wonder Woman getup bouncing on a huge gym ball. More photos and videos below!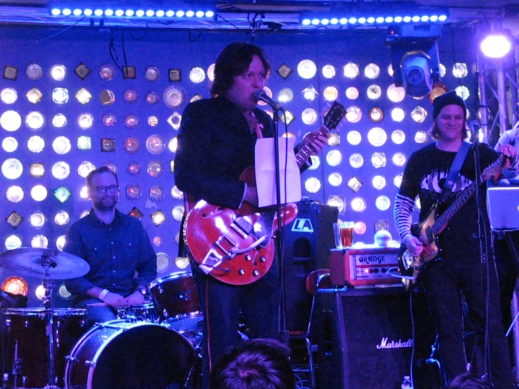 Dave Hill jammed with the house band and read his erotic short stories.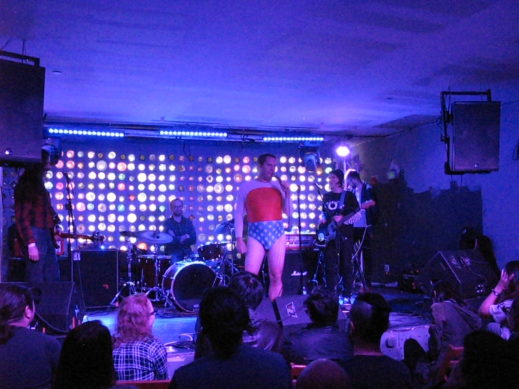 Seth Herzog killed it with his b-boy dance moves and disco entrance music, the theme song from the 70's show "Wonder Woman"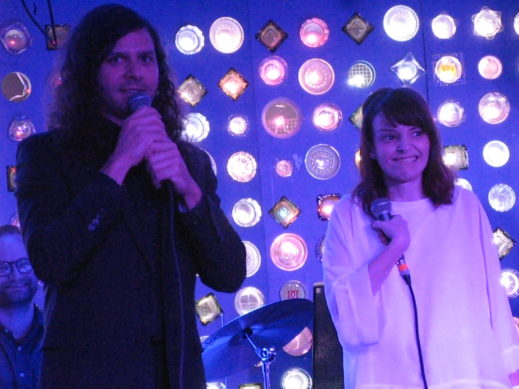 Greg Barris interviewed Lauren Mayberry where she admitted to using the alias "Audrey Heartburn" to check into hotels on the sneak tip.
Check out Chocko (njmisfit) and Mr. C (planetchocko) on instagram.
Follow @planetchocko on Twitter. LIKE us on Facebook too. Thanks!
Tags: baby's all right, brooklyn, Chvrches, comedy show, Dave Hill, Greg Barris, Lauren Mayberry, musical guest, new york city, nyc, Seth Herzog
Posted in chocko, music, photos | Comments (0)