October 28th, 2016 by chocko
Hey zombies and vampire girls! It's Chiller Theatre time once again..a Halloween weekend celebration of all things horror, sci-fi and everything else in between. It's the ultimate toy, model and film expo you don't want to miss. Get out of your stanky crypt and head out to Parsippany, New Jersey and party with all the Frankenstein hippies and Big Foot freaks. Here's a look back at Chiller Theatre in April 2016 through a ton of photos and some videos below of some of the musical guests. Rest in Peace to some respected figures that we always had a pleasure running into at Chiller: Ted V. Mikels, Herschell Gordon Lewis and most recently the Cool Ghoul, Zacherle who retired last year after being the host at Chiller Theatre for the past 25 years. They will all be sorely missed.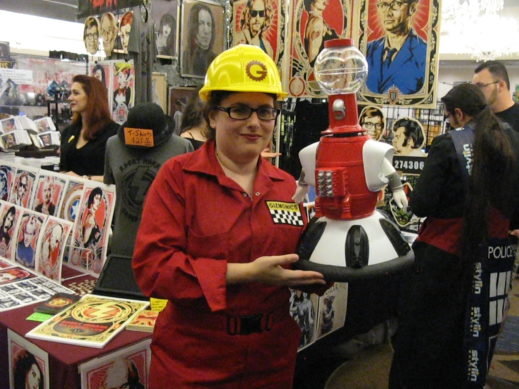 Mystery Science Theater 3000 Cosplay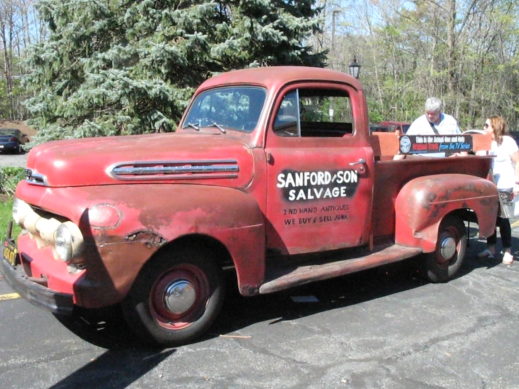 1951 Ford F1 Sanford And Son Pickup Truck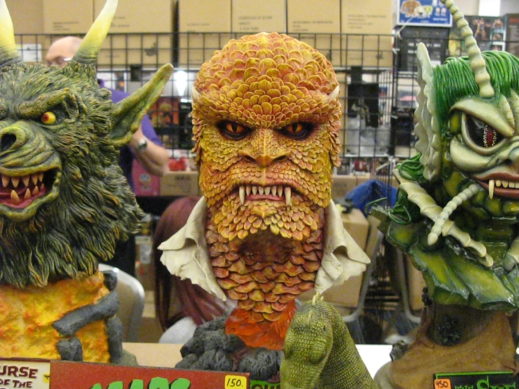 Many strange things for sale at Chiller Theatre. Buy 'em all!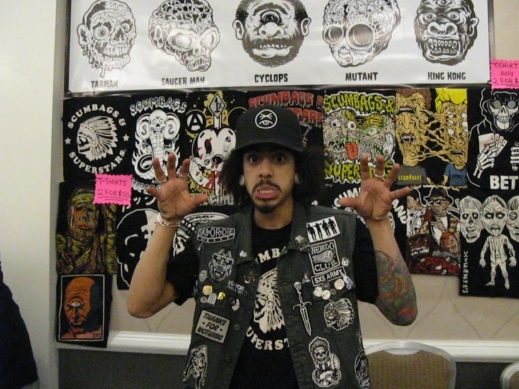 From the L.E.S. in NYC, Scumbags & Superstars. Killer shirts and patches.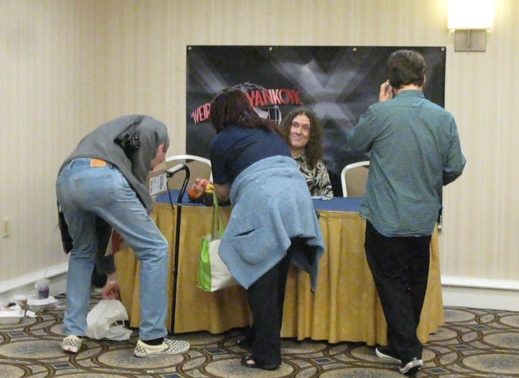 One of the many guests at Chiller: "Weird Al" Yankovic.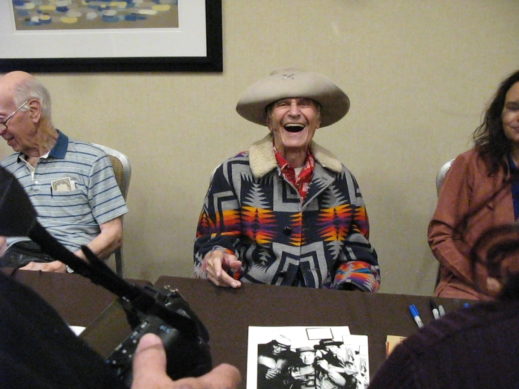 Larry Storch of the late 60's sitcom, F Troop.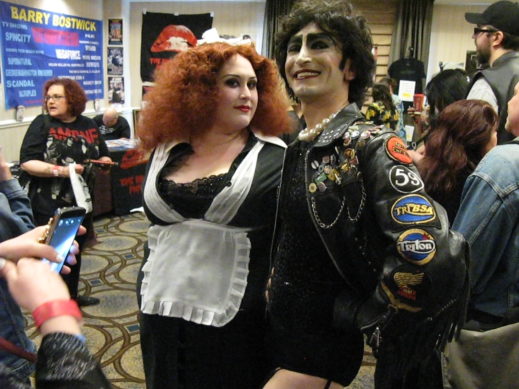 Rocky Horror Picture Show cosplay. Don't dream it, be it.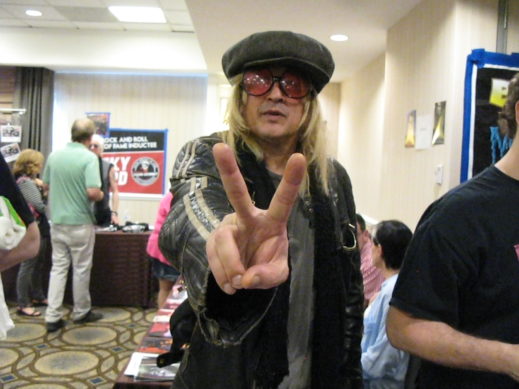 Still rocking and rolling: Chip Z'Nuff of Chicago band Enuff Z'Nuff.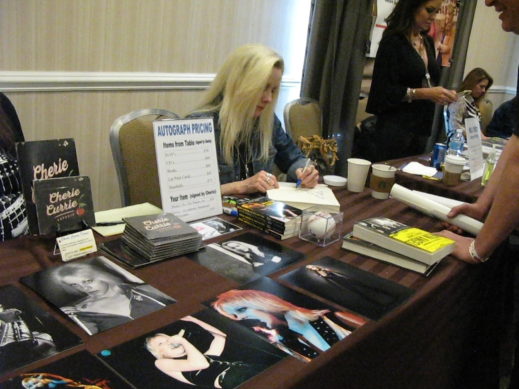 Cherie Currie, lead vocalist of the Runaways and talented chainsaw artist.

I'm never gonna eat at Chiller after seeing this chef walking around.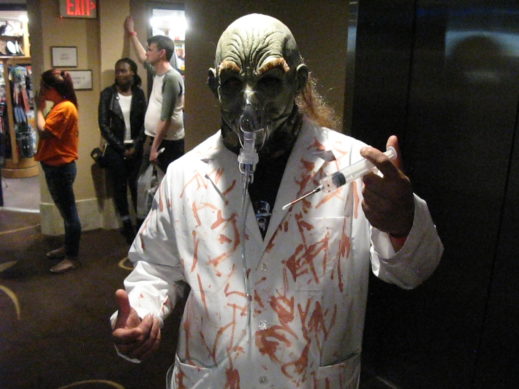 Free flu shot anybody?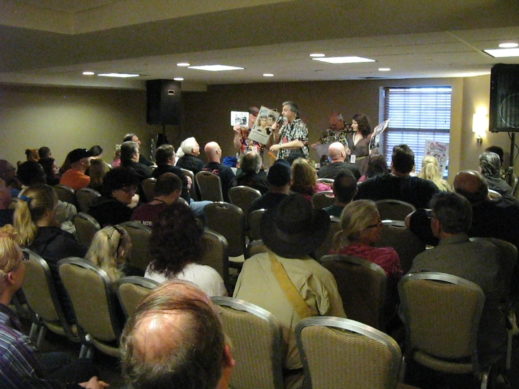 Chiller Auction with Hawaiian shirt connoisseur, Ted A. Bohus.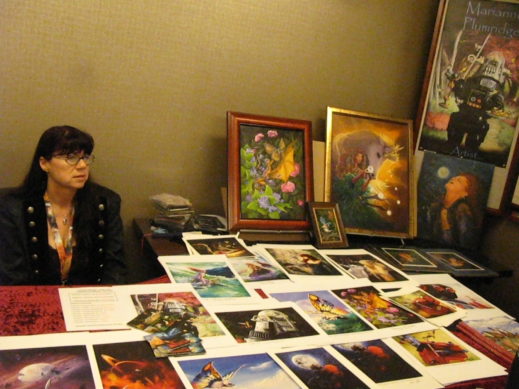 Fantasy artist and always friendly, Marianne Plumridge.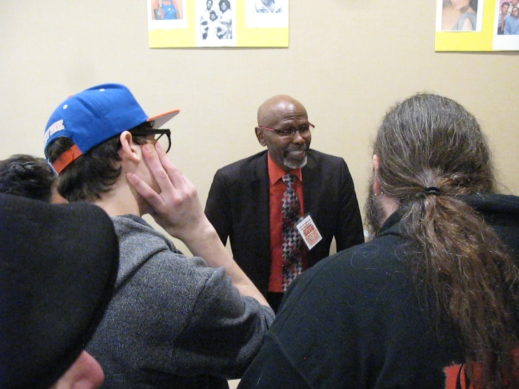 Ernest Thomas of 70's sitcom, What's Happening!!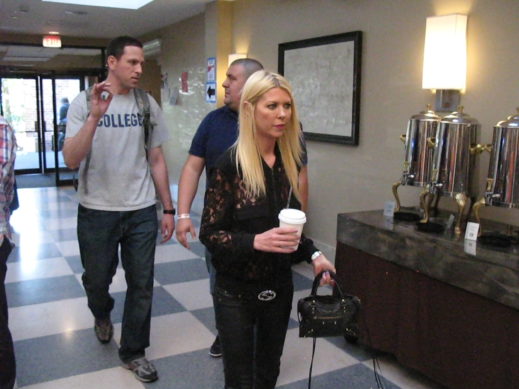 Tara Reid of many films such as American Pie and Sharknado.

Merchandise at Erica Gavin's table. That Russ Meyer's Vixen shirt is dope!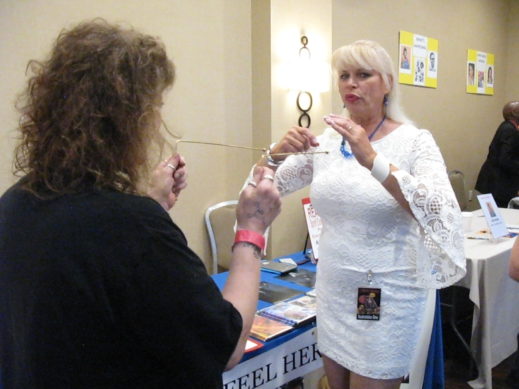 Kadrolsha Ona Queen of The Paranormal. She ain't afraid of no ghosts.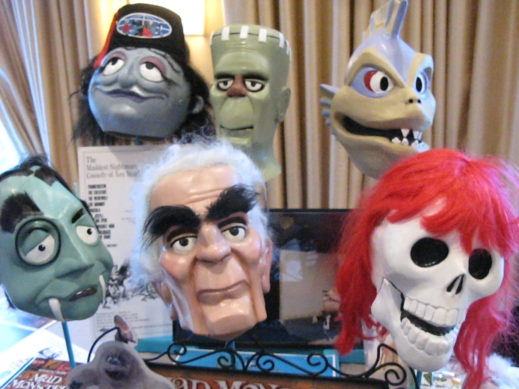 Mad Monster Party masks galore. Boris Karloff or Brute Force?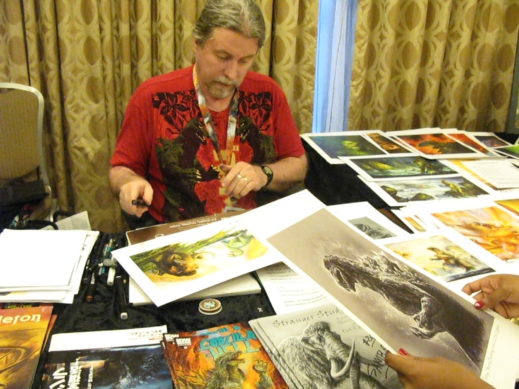 Bob Eggleton, Sci-Fi artist with a passion for landscape work and Godzilla.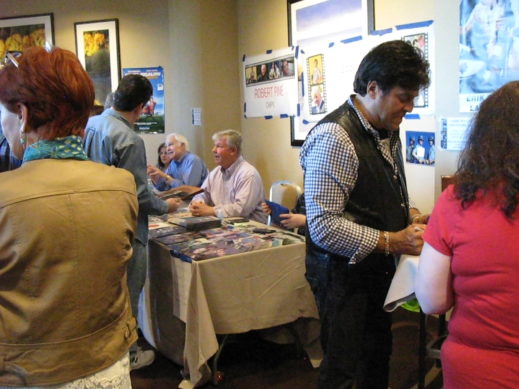 Robert Pine, Larry Wilcox and Erik Estrada of CHiPs.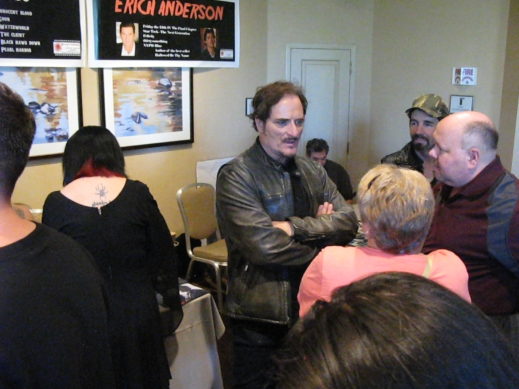 Kim Coates of Sons Of Anarchy chatting with fans.

Face paint in preparation of the Chiller Theatre Spring Rock & Roll Party which is always a highlight of the Expo. Check out some videos below of Special Musical Guests: Micky Dolenz and Peter Tork of The Monkees with songwriter Bobby Hart. See all you spooky pumpkinheads this weekend!
Tags: b-movies, chiller theatre, halloween, horror expo, horror movies, memorabilia, monster, movies, new jersey, nj
Posted in art, chocko, movies, music, photos, TV | Comments (0)