September 19th, 2014 by chocko
Geez, time is just passing by so quickly. It's that time of year once again for the CHILLER THEATRE HALLOWEEN EXTRAVAGANZA which takes place October 24 – 26 at Sheraton Parsippany Hotel in Parsippany, NJ. The guests coming through this time around include Hulk Hogan, Traci Lords, Barbara Steele, Zacherle The Cool Ghoul, plus loads more including a Good Times Reunion, The G-3 Godzilla Summit and Musical Guests including Marky Ramone, Cherie Curie and Lita Ford. Tickets are on sale now. Definitely get your tickets in advance. Here's a quick look at some of the guests at Chiller Theatre which took place a couple months ago.

Bobby Steele of legendary punk band, The Undead. Bobby was also in the horror punk band Misfits before Doyle joined the band. We interviewed Bobby many moons ago and one day we'll have to do an updated version.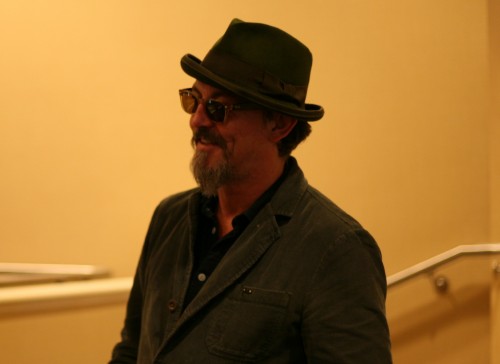 Tommy Flanagan (Sons Of Anarchy) looking dapper in the chapeau.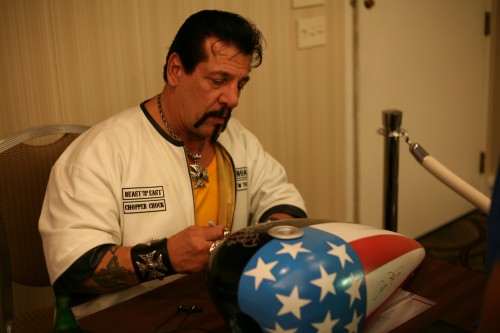 Chuck Zito (Sons Of Anarchy) signing motorcycle parts.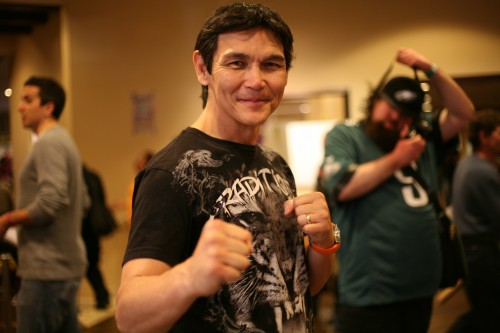 Don "The Dragon" Wilson (Bloodfist) can still kick your ass.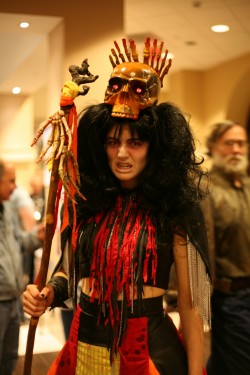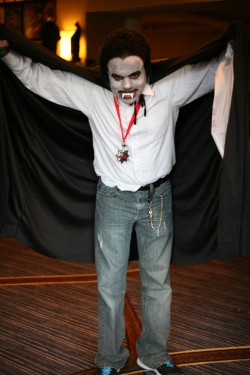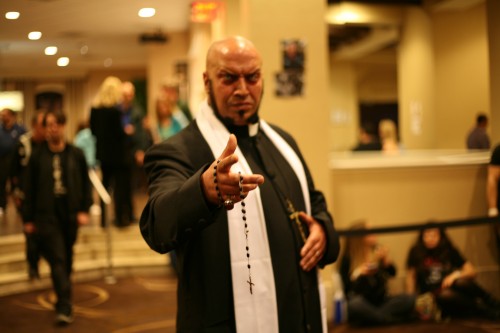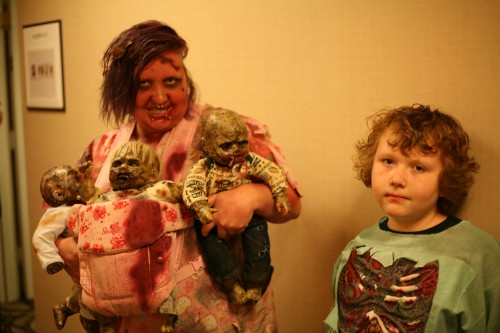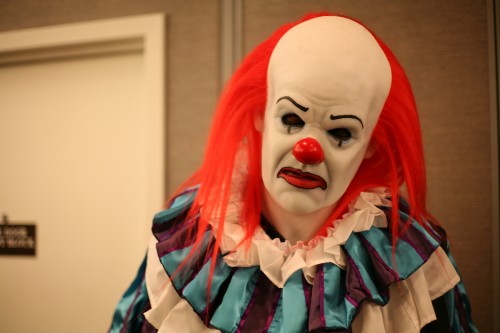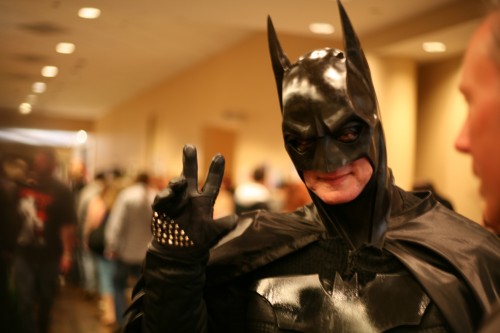 Some of the attendees look nightmarish and creepy. Shoutout to Blacula!

Alison Arngrim (Little House On The Prairie)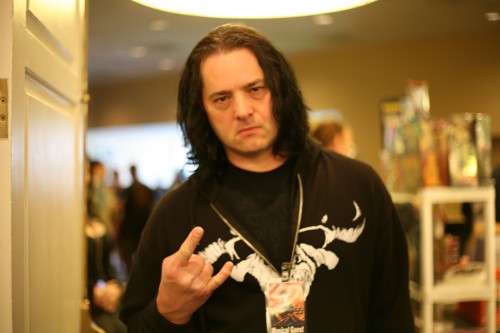 Steve Zing (Samhain)…big fan of the bands he's been associated with over the years playing bass and drums! Thanks for stopping for a pic.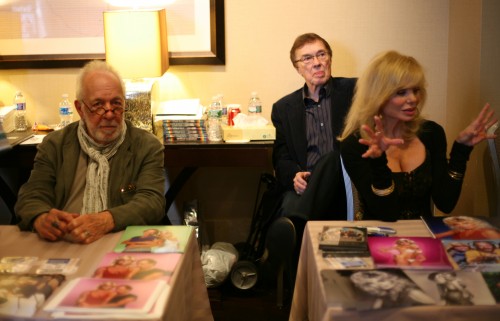 WKRP In Cincinnati Reunion with Howard Hessman and Loni Anderson

Josip Elic (One Flew Over The Cuckoo's Nest)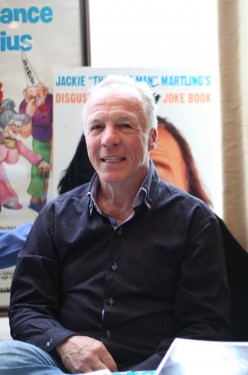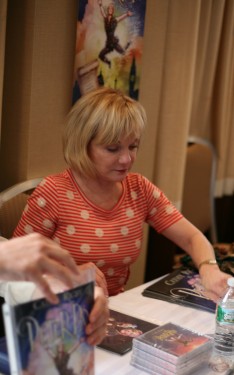 Jackie "The Jokeman" Martling (left) and Cathy Rigby (right)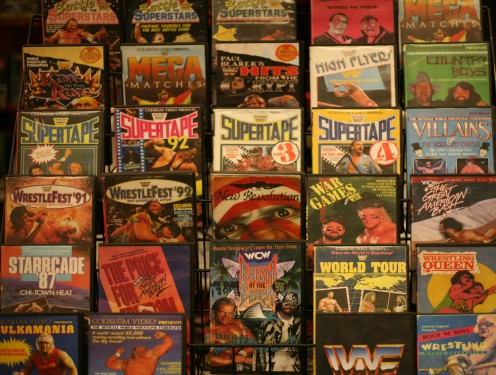 VHSPS sure knows how to reel 'em in. I want all your wrestling DVDs!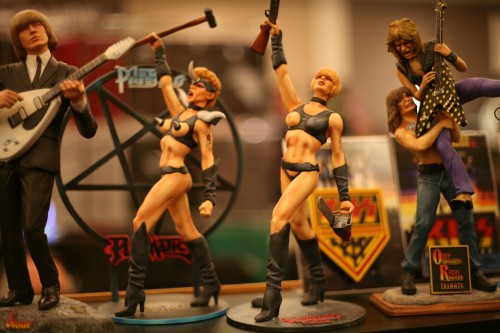 Very cool models of rockers no longer with us. Can you name them all?

Shirley Jones (The Partridge Family..yo, loved that show back in the day)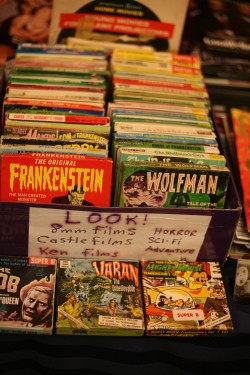 Donna Wilkes (Angel, Jaws 2) and 8mm horror and sci-fi goodies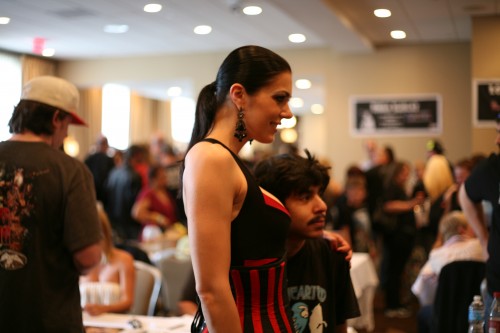 Adrianne Curry (America's Next Top Model) posing with a fan.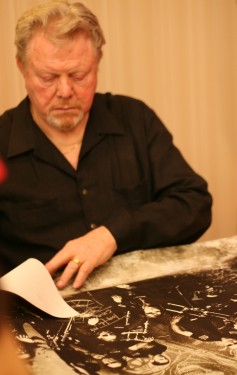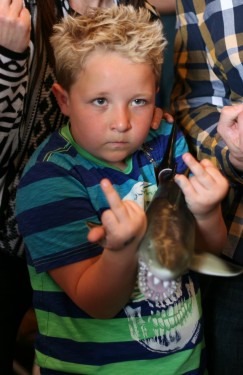 William Lucking (Sons Of Anarchy) and Jackson Nicoll (Bad Grandpa)

You'll find it all at Chiller Theatre. See you guys and ghouls in October!
Follow @planetchocko on Twitter.
LIKE us on Facebook too.
Chocko (njchocko) is on instagram. Check it out. Thanks!
Tags: chiller theatre, convention, halloween, horror, new jersey, nj, zacherle
Posted in art, chocko, movies, photos, toys | Comments (0)