November 9th, 2013 by chocko
Come on down to Comic Arts Brooklyn, the FREE annual festival of comics and cartoon art presented by Desert Island which happens in a couple hours on Saturday November 9 from 11 AM to 7 PM. It all goes down in Brooklyn, NYC at Mt. Carmel Church and the Knitting Factory. Click HERE for a sneak peek at the festival program. Bring your sketchbooks, purchase some art, buy some comics, check out some panels and have a good, geeky time. In the meantime, take a look at some of the photos I took at last years event and check out some drawings from my sketchbook done by some of my favorite artists.
there are exhibitors upstairs (pictured) and downstairs too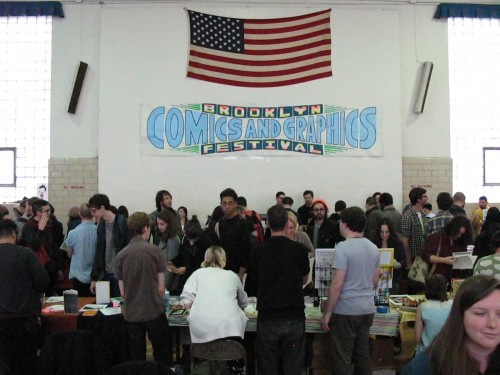 bring lots of dough because you will want to buy everything you see!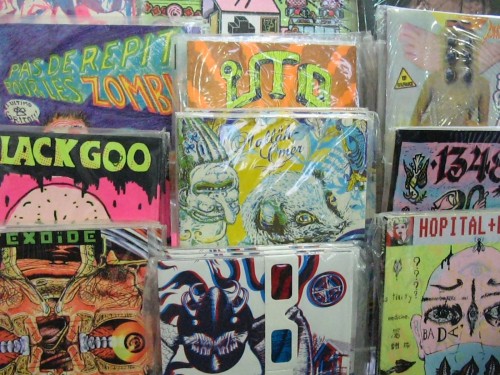 Gary Panther and Tom Kaczynski signing at the Fantagraphics table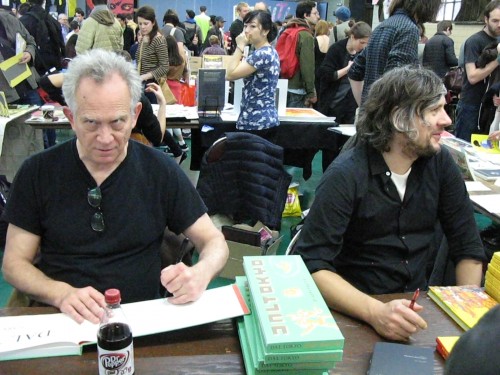 it's always cool to see the Providence Comics Consortium in the house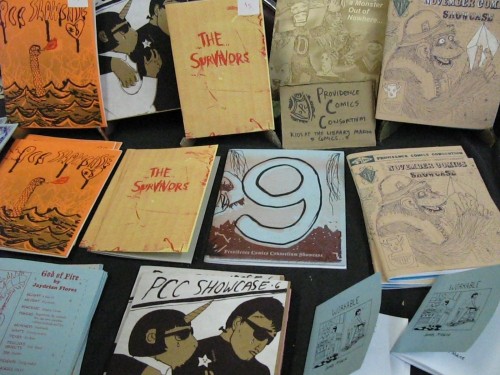 dope stuff by Johhny Negron. I should have picked up that book with the Heisenberg art. Fail!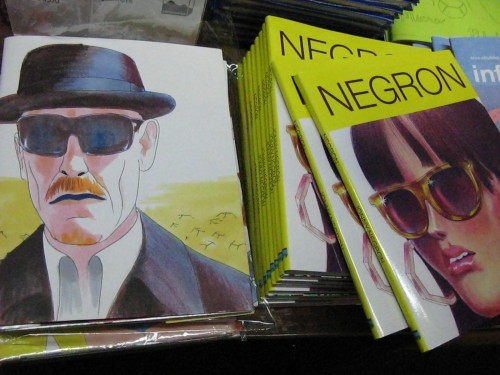 the basement where one can find more crowds and a gallery of art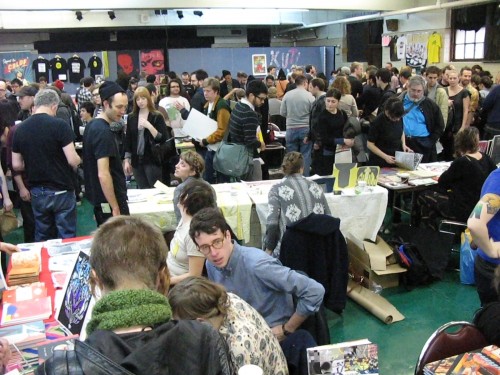 Jin & Jam comics and pins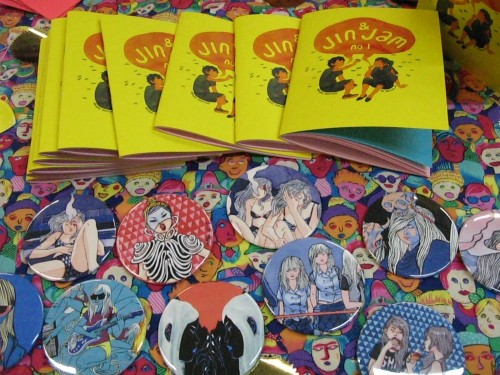 left: the entrance to the festival, right: Chris Ware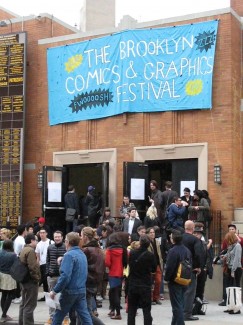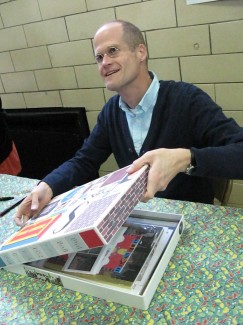 Finnish comic books represent!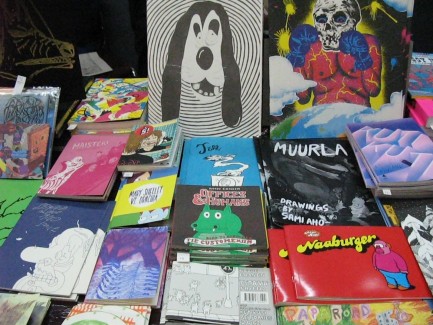 Here are a couple quick sketches (clockwise from the top left) by Heather Benjamin, Benjamin Marra, Lisa Hanawalt and Hellen Jo.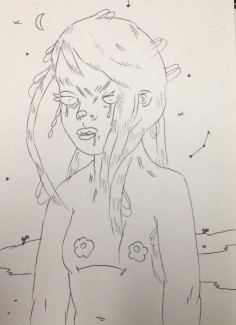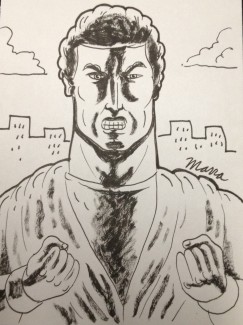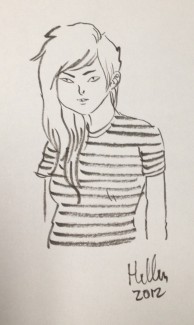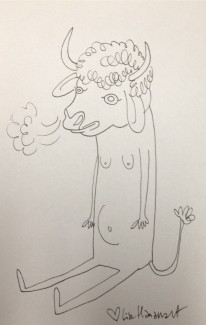 Follow @planetchocko on Twitter.
LIKE us on Facebook too. Thanks!
Tags: art, brooklyn, cartoons, Comic Arts Brooklyn, comics, desert island, festival, indie, nyc, photos
Posted in art, chocko, comic books, photos | Comments (0)