October 29th, 2012 by Mr. C
(All photos by Mr. C except for Sheraton Hotel & "It's Chiller Time!".)


(Chiller Theatre Expo was moved to the Sheraton Parsippany this year. We loved the medieval architecture of the hotel!)

(We thought the event was a pretty big success even though the NY Jets lost again that weekend!)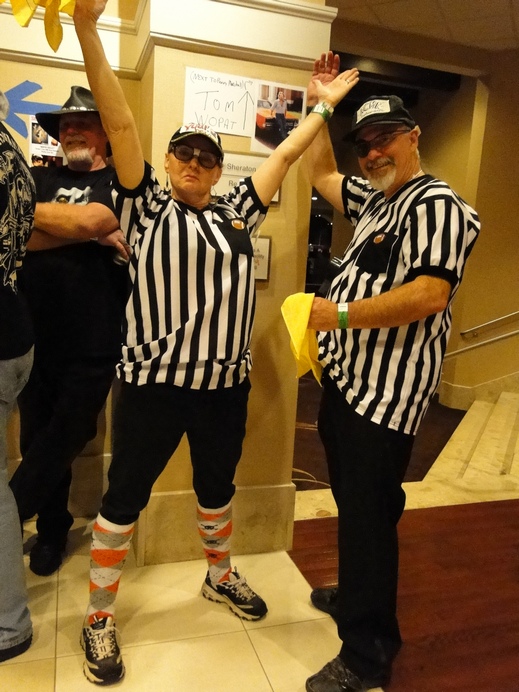 But before we begin this photo blog of undead and trashy proportions, I would like to summarize the event with a few words of un-poetic like grace. Here we go…may you R.I.P.
———————————————————————————————————————-

Twas the weekend before Halloween when all through Chiller Theatre. Not a single human was stirring, not even their spouse;
Vampires, goblins, predators, & a zombie Ronald Mcdonald hung putrified body parts with care,
In hopes that Zacherly the Cool Ghoul would notice them there;

We saw Hulk Hogan, the Mummy, Grim Reaper, & Nosferatu all snug in their creepy pose. They all looked like they had no pulse, hey – they could of been dead!
While visions of blood and Elvira danced in their head, hell we all knew all they wanted to do was to take her to bed!
And Jessica the Rabbit with her killer cleavage, and I in my aroused state,
Had just settled down, but wait that's Mary Antoinette with her piece of cake?

When out at the ballroom there arose such a tatter,
I sprang like Jackie Chan to see what was the matter.
Oh, we saw Tom Wopat, Joan Collins, & Bai Ling with her cute little accent thing.
Wow, my teenage crush on Samantha Fox blew me out of my socks as she singed?!
Away to the other rooms, I fled like Flash Gordon;
I saw the dude from The Warriors, the lady from Suspiria, and then I started to dream of Virginia Madsen;

Chiller Theatre has always been a mixed bag filled with horror goodies, pop culture, & hollywood has beens.
The attendees all looked like they came straight out of a comic book and have committed lots of sins!
But the night was young and the obituary list was full,
so we were treated with a serenade of monster mash by Zacherly the cool ghoul!
Next came the Dead Elvi with surprise guest – killer keyboardist – Keith Emerson,
Following that was a tremendous performance on the vocals by Bebe Buell coupled with the possessed demonic guitar play of Cheetah Chrome from the Dead Boys – damn, he brought the noise!
For that was the highlight but the lowlight would appear,
Bai Ling came out to sing and she didn't really care.
Up on deck was Taryn Manning from Sons of Anarchy as she took the mic,
she attempted to sing Beast of Burden which put a burden in our hearts for the rest of our life.
It was only a start as Smells like Teen spirit would arise from the dead,
She actually had a great stage presence and a killer bod is what I said!

But all fun nights must come to an end. Chiller Theatre was a blast and the spring time version of the undead expo is just around the bend!
———————————————————————————————————————–
(The VHS Preservation Society vendor always gets us. I bought a copy of China O'Brien, No Retreat No Surrender, Destroyer (Lyle Alzado), Raw Force aka Kung Fu Cannibals, & Tanya's Island. Chocko had his own list of trashy titles that I'm sure he will share later!)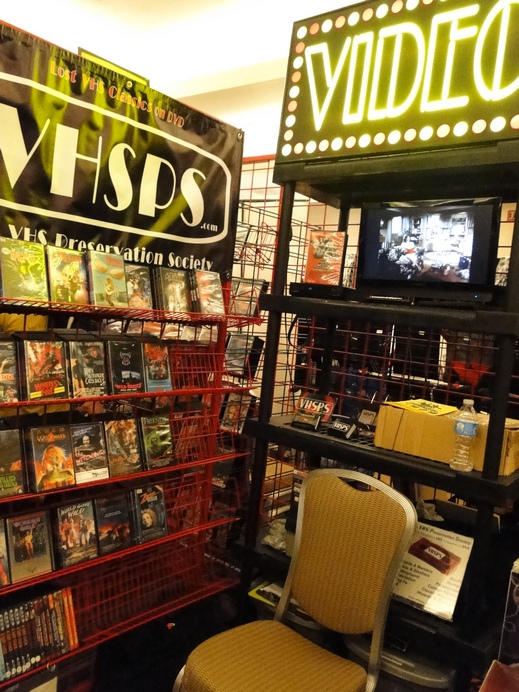 (Zacherly the cool ghoul– the host of the original Chiller Theatre on TV)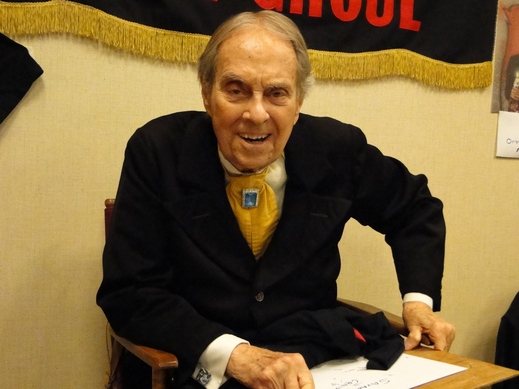 (Stephania Cassini starred in Dario Argento's Suspiria)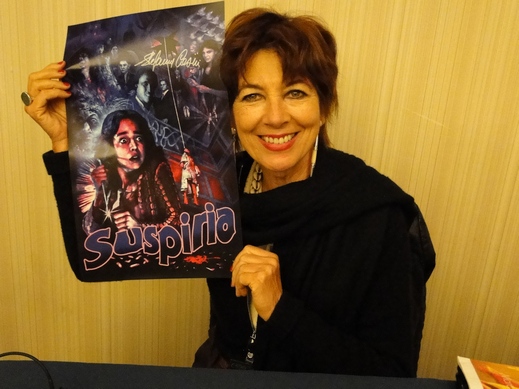 (Bai Ling in the lobby of the hotel)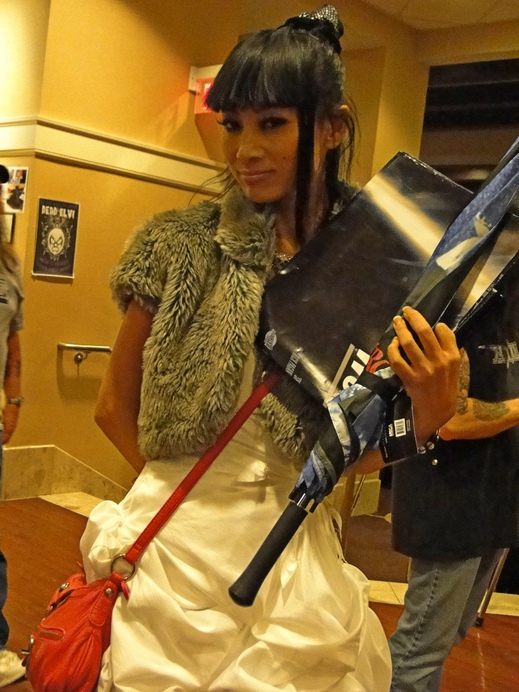 (Bebe Buell signing my copy of her Hard Love album – go get it!)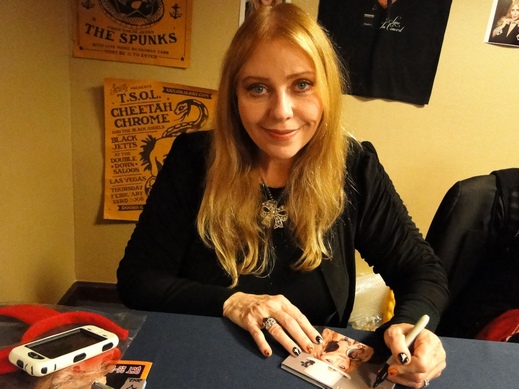 (Mary Antoinette and her cake was one of the winners of the costume contest!)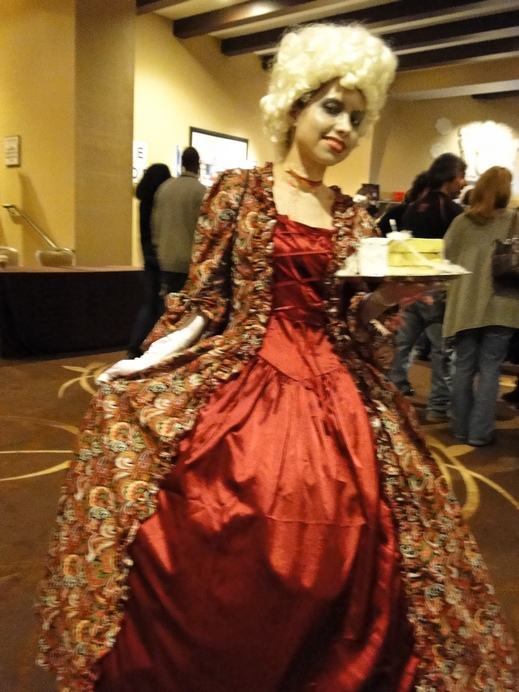 (The CyberAngels was one of the winners of the costume contest as well.)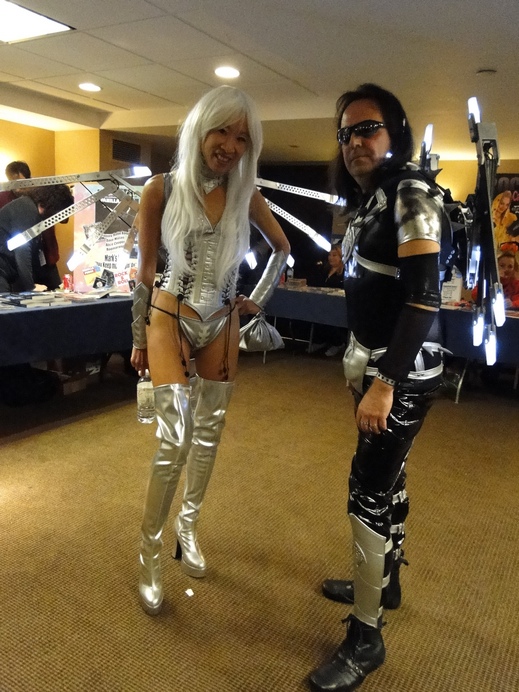 (Go Ape Billy with their collection of movie props)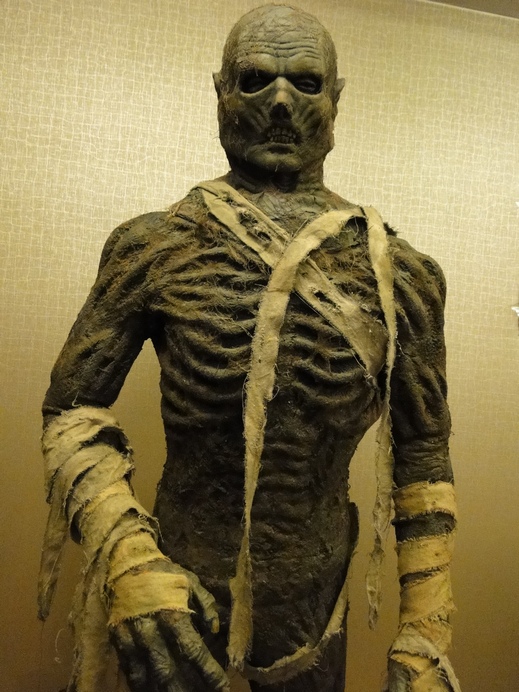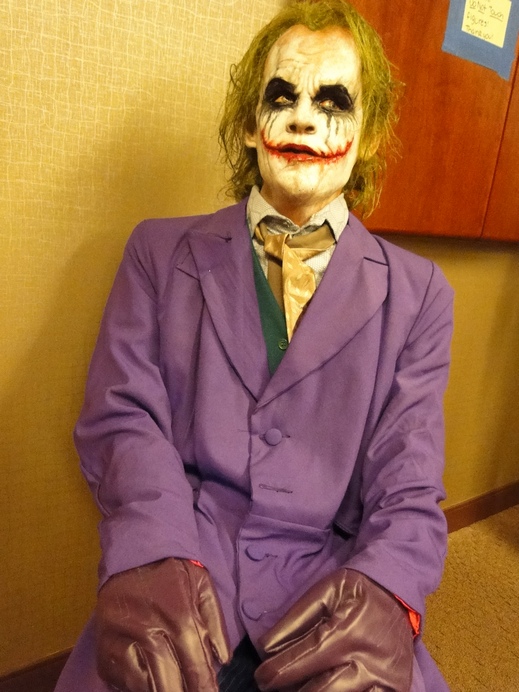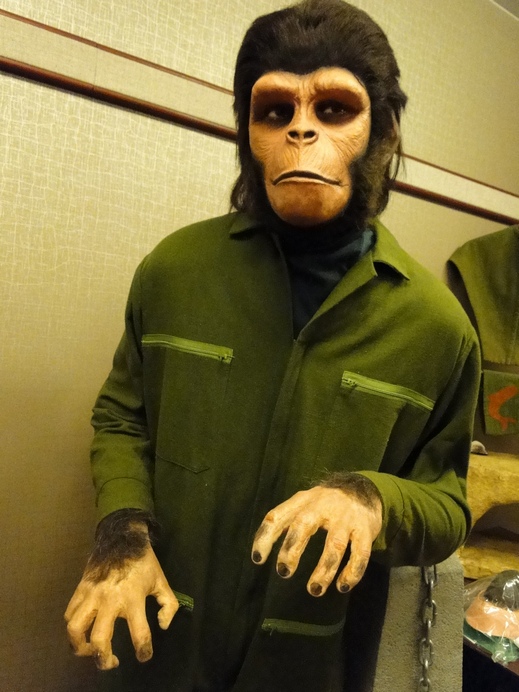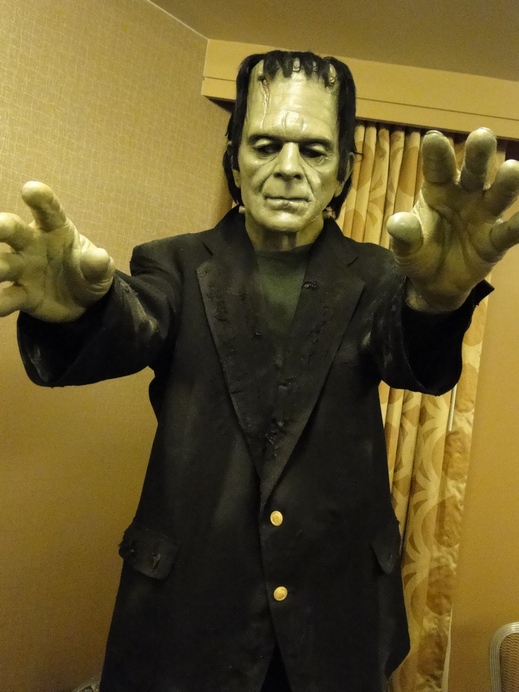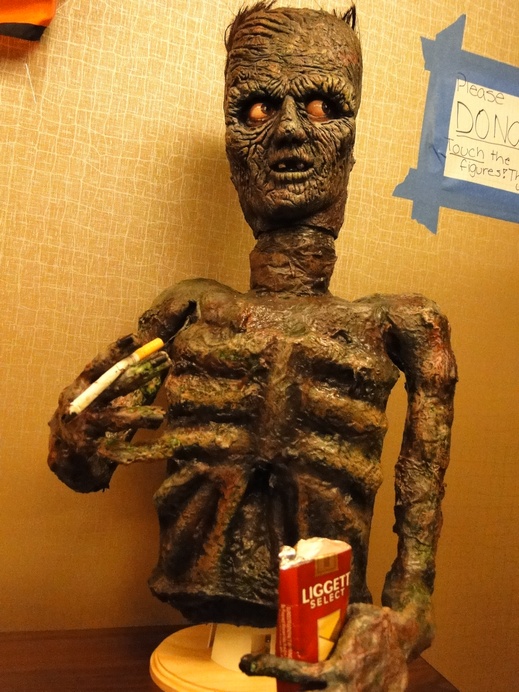 (Popetine and Darth Maul Ghoul was also one of the costume winners of the night!)

Tags: chiller theatre, costumes, horror, music, toy film expo
Posted in art, movies, mr. c, music, photos, theatre | Comments (0)