October 9th, 2012 by Mr. C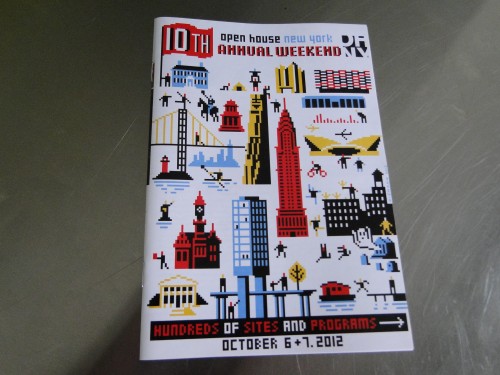 Last Sat/Sun was the 10th annual Open House New York event! OHNY weekend is a time when NYC including the 5 boroughs opens up access to historic buildings, architecture and design, walks and talks of history in the city, and just to celebrate NYC culture in general! From private residences and historic landmarks to rooftop farms and sustainable skyscrapers, OHNY is a time to enjoy & reflect on what a great city and resource the big apple truly is! And the best thing of all, most of the events are FREE! There are some programs that require reservations and cost $5 per person.
On Saturday, I was able to attend 3 open house NY events. The 1st was a walk through Chelsea to rediscover old NYC and the fading ads that silently adorn to the buildings as people passby without ever noticing them. The handpainted signs/ads that cling onto these old buildings tell a great story on the history of our city! Photographer, author, and NYC Historian – Frank Jump led the talks and walks with much enthusiasm & knowledge! Checkout Frank's book & blog called 'Fading Ads of New York City'. He seems to have a great passion in unearthing the New York of yesteryear by discovering and examining old signs and the businesses they were representing.
The 2nd OHNY stop I made was located at a street or alley I should say that I passby literally thousands of times enroute to chinatown. The destination was a freight elevator on Cortlandt Alley off of Canal Street. This former elevator shaft-way is now home to NYC's smallest museum which contains 150 artifacts of overlooked humanism and treasure from the streets of the world. The museum is FREE and made possible by the support of Kate, Andy and Bea Spade.
The last stop I made was located in a chinatown loft in a building dating back to the 1920s. It was a former tenement home which is now privately owned. This loft on Forsyth Street was converted from a 3 bedroom apartment to a sun-drenched 750 sq. ft apartment with the space utilized in the most ingenious of ways. The exposed brick and the retro wallpaper seemed to be a nice blend of the old with the modern. The resident and architect of the apartment was gracious enough to share his loft with the public and provide a personal tour as well.
————————————————————————————————————————-
(The enthusiastic Frank Jump leading the talks & the walks on Fading ads in NYC! He takes us to a few signage gems in the Chelsea/Flatiron area.)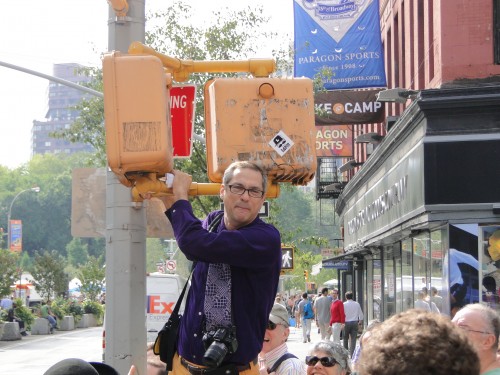 (Miss Weber's Millinery Shop on 48 W.22nd Street)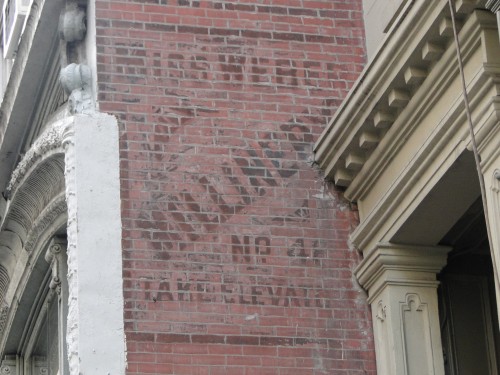 (Phillip Morris – America's Finest Cigarette)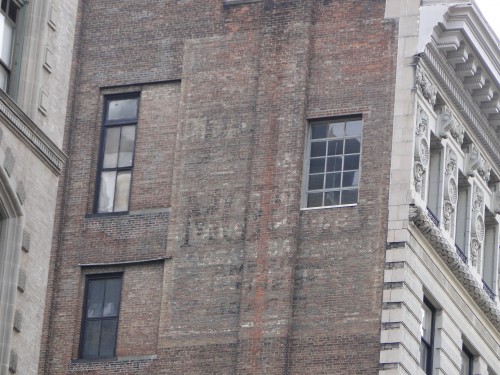 (Griffin Shears – nailfiles*Tweezers*nippers*manicure sets)

(A. Steinhardt & Bros. – 860 Broadway)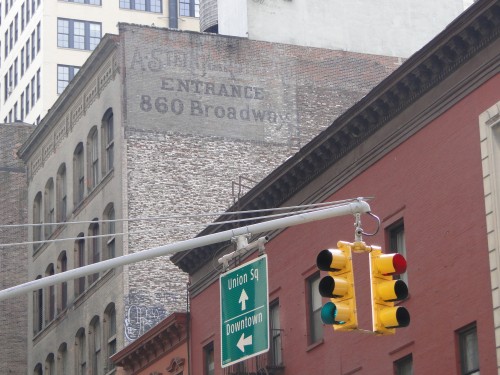 (Crown Coat Fronts by Union Square)

(An example of when a building uses handpainted signage for each floor of the building)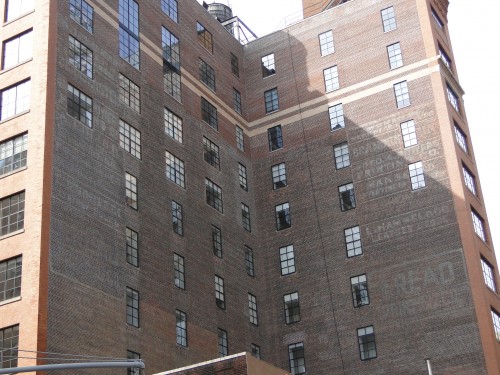 ————————————————————————————————————————-
Museum
Cortlandt Alley between White & Franklin Streets
NY, NY
(Cortlandt Alley)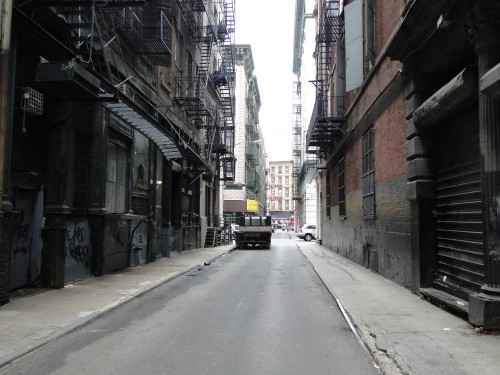 (The Museum in the elevator shaft is the actually storefront!)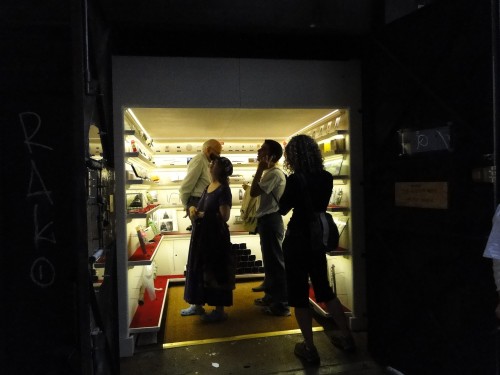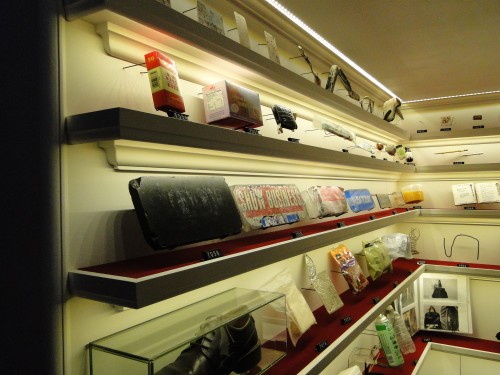 (Some interesting artifacts from around the world)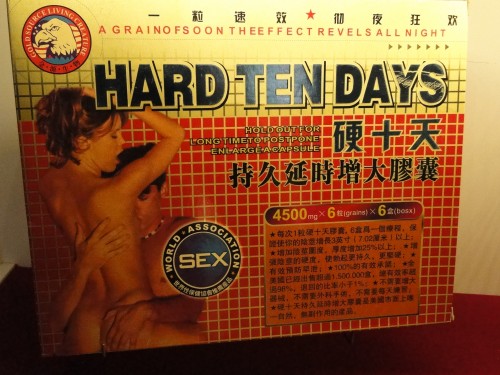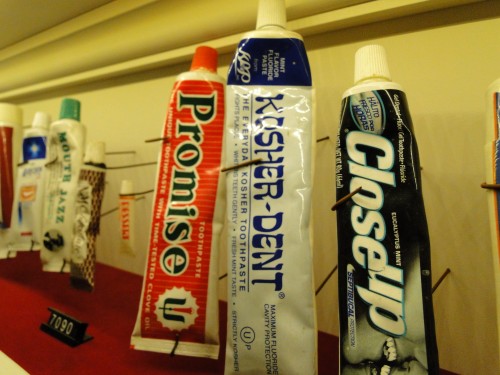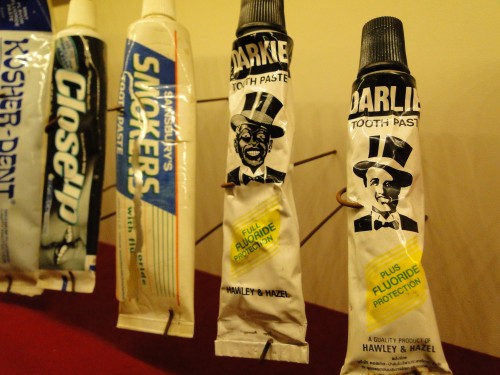 (The dominatrix elixir!)

(The shoe thrown at President Bush)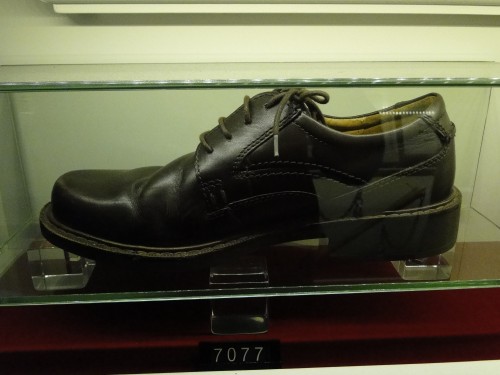 (old nyc weapons of mass destruction?)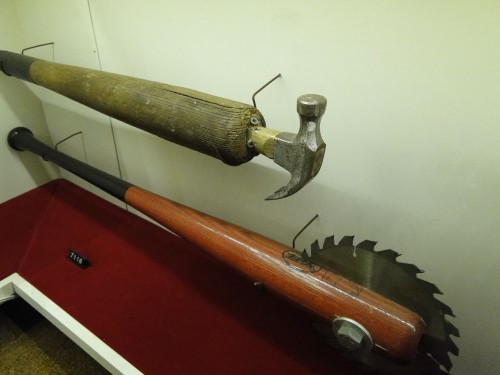 ————————————————————————————————————————
(A tour of a loft in Chinatown – Forsyth Street – a former tenement building)

Tags: open house new york, photos, travel
Posted in art, community, mr. c, photos, travel | Comments (0)