February 14th, 2016 by Mr. C
I finally made it out to the Croton Dam in Cortlandt, NY (25 miles north of NYC) today despite it being the coldest day of winter with wind gusts of up to 40-50 mph making it almost single digit temps with the wind chill factor! Croton Gorge Park is one of those undercover – amazing finds in our area which serves as a great way to spend the day enjoying nature with friends & family. Ok, maybe not today specifically because of the weather except for those rebel numb-nuts without a cause! The Croton Dam has been a destination that was recommended to me by a good friend for years & years now. After seeing it, I wished I would of gotten there much sooner! I think I choose days like this to head out to a gorgeous landmark because I know that no-one with a right mind would be there leaving me with ideal photo ops! The drive into the park had a WOW factor of 10 as the views of the dam with the direct downstream of the falls was right there to slap you in the face to greet you! I didn't get a chance to hike the trails of the old aqueduct because of the cold but I did find my way up to the bridge overlooking the spillway of the reservoir and another WOW! It's amazing to think that the New Croton Reservoir supplies NYC with 200+ millions of gallons of water a day. The photos really don't do it justice so just take this as an appetizer and see it for yourself in person! See you on the trails!
Croton Gorge Park
35 Yorktown Rd, Cortlandt, NY 10520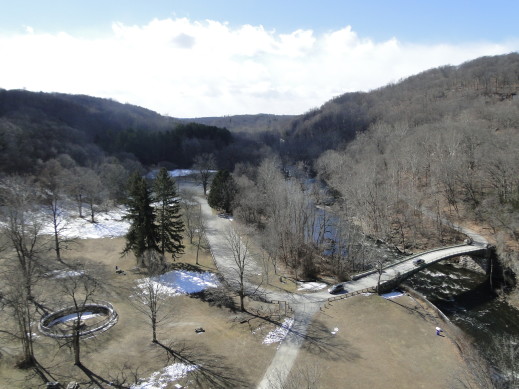 Posted in community, mr. c | Comments (0)
February 7th, 2016 by Mr. C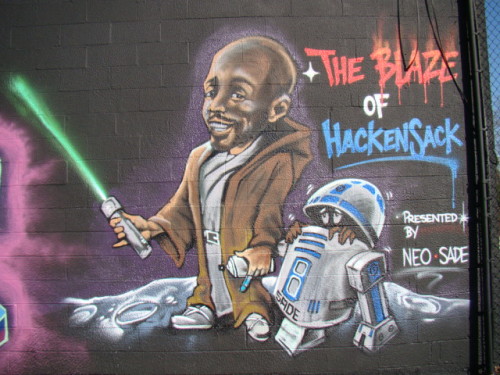 It's been a Jersey minute (about 1 year) since I checked the open air graffiti walls nearby the Planet Chocko experimental labs in Hackensack, New Jersey and today, while running errands around town I noticed some seriously clean burners looking for attention! Actually, Planet Chocko member JoeNJDev always gives the latest & greatest updates on anything street art in NYC/NJ on his instagram so if you want to stay in the know go HERE.
There's been a collective of tremendously talented artists from the tri-state that have been writing on these walls including curator Sade TCM, Pase, Per One & Hef, Shiro, Crash, Ces, Bio, Zimad, BG 183, Sonic, Part One, ZAR, & more. Thanks to all the writers for beautifying our neighborhood! Even downtown Hackensack is adopting street art to help revitalize Main Street. Rise up from the Detroit like vibe – Hackensack – It's about time!
"The mural is going to make a statement that the city is really invested in the arts and that they see it as a viable way to build community and drive economic development."
–Danielle DeLaurentis (Associate director of the Northern NJ Community Foundation)
(Murals in downtown Hackensack – main street)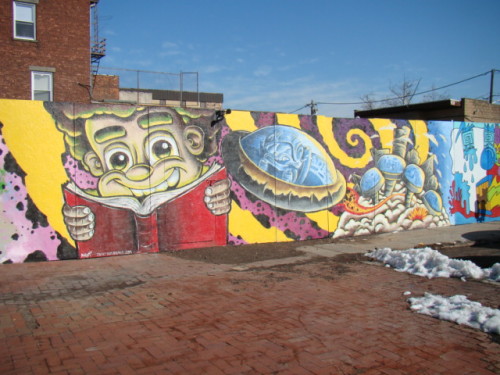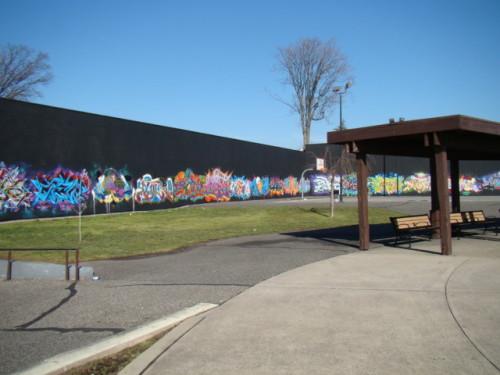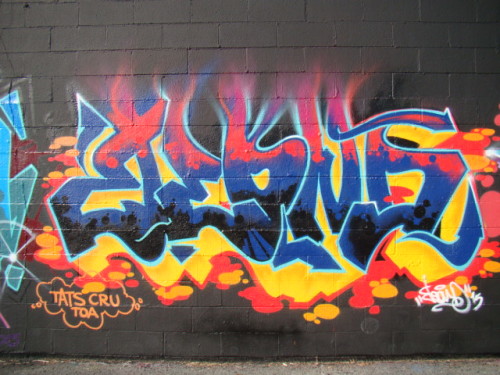 (Sonic/Part One – Tribute to Paris)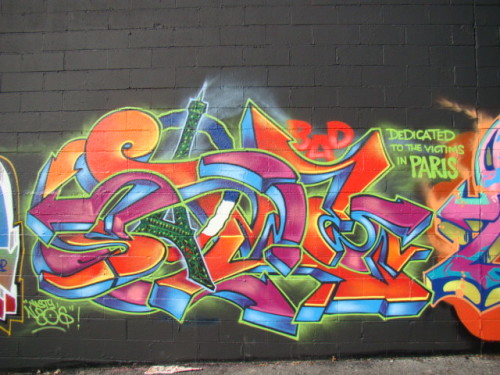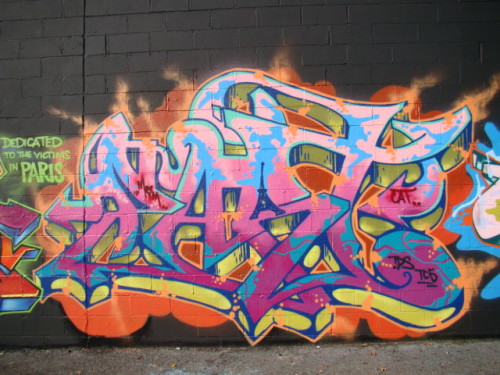 Posted in art, community, mr. c, photos | Comments (0)
January 14th, 2016 by chocko
Hinds at Other Music (photos by chocko)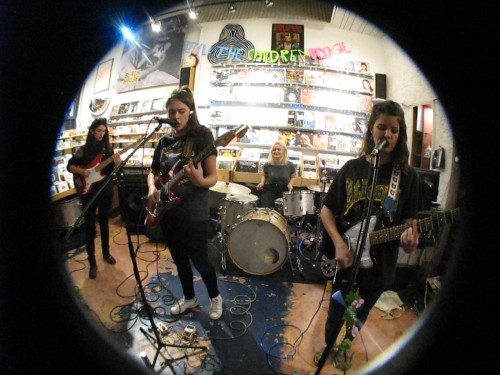 Other Music kicked off 2016 with a super fun in-store performance by Hinds. The band consists of Carlotta Cosials and Ana García Perrote both on guitar and vocals, who originally formed a band named Deers back in 2011. Ade Martín on bass and the Amber Grimbergen on drums were later added to the mix and after some nasty threats from a band with a similar name, changed the name to Hinds (female deer). The loopy and enthusiastic Madrid based band were in New York City for a few days to promote their debut album titled Leave Me Alone which was available at the record store days before its official release. The packed in-store event featured the young ladies of Hinds playing a good amount of material off their scrappy, garage rock heavy album. Despite lack of reverb (technical difficulties perhaps?) and a missing cymbal on the drum kit, the band sounded fine! Check out some videos below…I like that song "warts" it's got a nice smooth, summer breeze at the beach vibe thing going on. They also did a Thee Headcoatees cover of "Davey Crockett" – Gabba Gabba Hey! and a song titled "Baby" a song not on the album. You know Hinds is gonna be your new favorite band…do yourself a favor and pick up their album Leave Me Alone out now on Mom + Pop Music.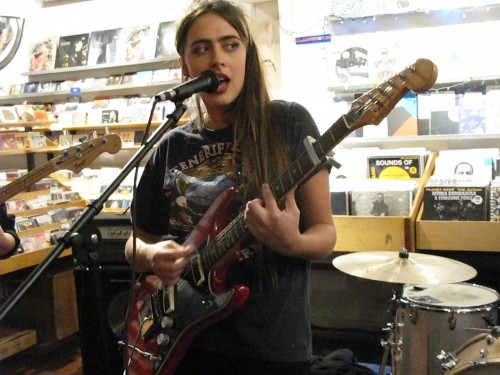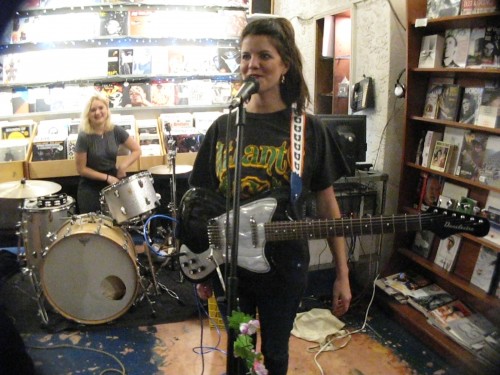 Check out Chocko (njmisfit) and Mr. C (planetchocko) on instagram.
Follow @planetchocko on Twitter. LIKE us on Facebook too. Thanks!
Tags: hinds, in-store, leave me alone, new york city, nyc, other music, performance
Posted in chocko, music, photos | Comments (0)
January 10th, 2016 by Mr. C
(hark! whoo goes there? – Pfister's Pond at the Nature Center)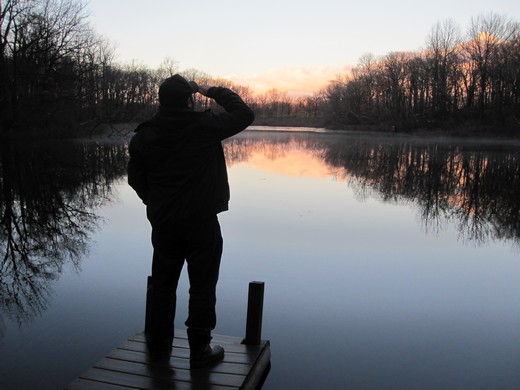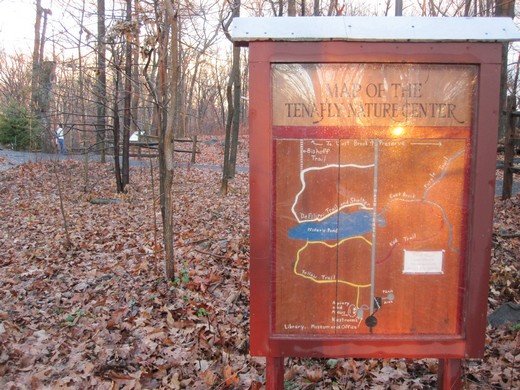 ——————————————————————————————————————–

Tonight we attended a really fun & very informative session about Owls at the Tenafly Nature Center. Who? Yes, you read it right – Owls – a nocturnal bird of prey that can swivel its head about 270 degrees & back. The event was called the Owl Prowl which was lead by an environmental educator who gave us an introduction to these raptors including a visit from a live owl. Afterwards, our group with about 15 people ventured outside the park in the pitch dark in search of these nocturnal feathered friends. Walking out in the complete darkness was equally a serene and peaceful occassion as well as a very creepy one especially after a day of torrential rains & gusting winds! If my imagination wasn't getting the best of me, I could of swore we were being setup to get slaughtered in the woods. But no, Kathleen – our environmental educator led us out to see if we can hear the calls of various owls including the screeching & the grey horned variety. Kathleen played recordings from her phone of owl calls to see if this would stir up response from the beautiful creatures in hopes of getting a glimpse of one or at least to get a hoot back. Unfortunately, our big foot presence and the loud planes flying overhead probably scared off these birds of prey. We eventually headed back to the Nature center to meet a gorgeous barred owl that lives at the premises. He was a rehabilitating bird that was found in 2013 in Pennsylvania after a vehicle struck him. The Owl was nursed back to health and has been living at the reserve ever since.
———————————————————————————————————————-

(Enthusiastic Environmental Educator – Kathleen and the Barred Owl)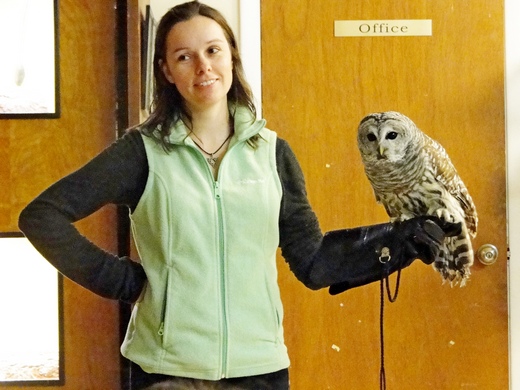 If you live nearby Northern NJ, we recommend that you stop by the Tenafly Nature Center for a nice casual walk on one of their beautiful trails, go bird watching, sit on a bench & just observe and appreciate what nature has to offer – just enriching lives through nature is what they say! The Nature Center also has a lot of fun programming and events for the whole family. Educate yourself! See you there!
Tenafly Nature Center
313 Hudson Ave.
Tenafly, NJ 07670

———————————————————————————————————————-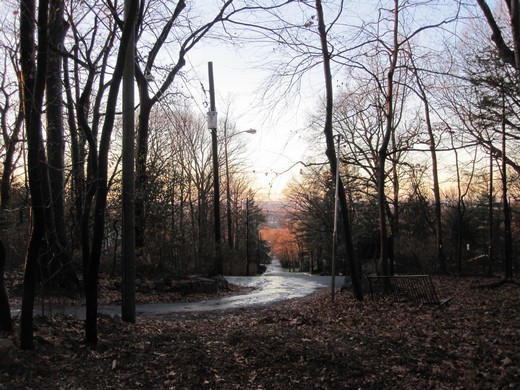 (Kathleen showing us a preserved owl wing)

(Preserved Talons from an Owl)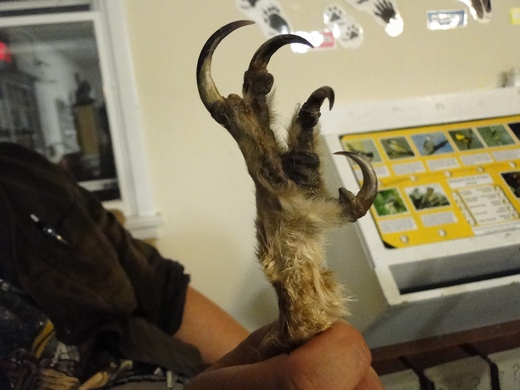 (Replica skeleton head of an Owl)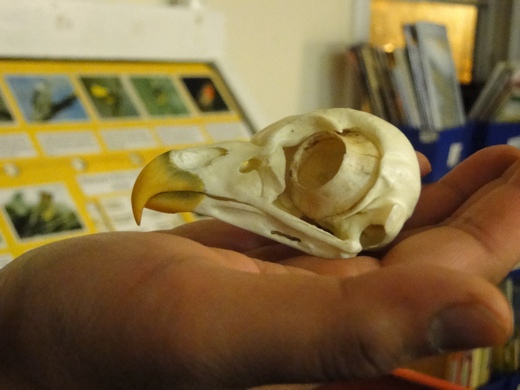 (Kathleen demonstrates head movement on an owl puppet)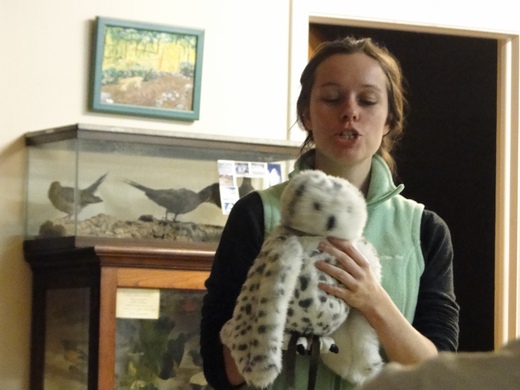 (star of the show – live barred Owl at the Tenafly Nature Center)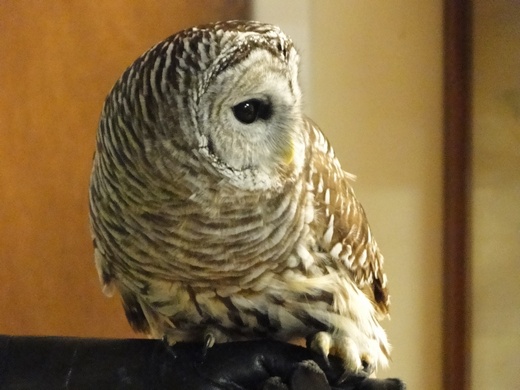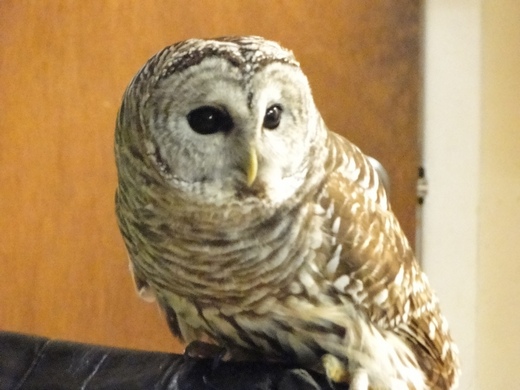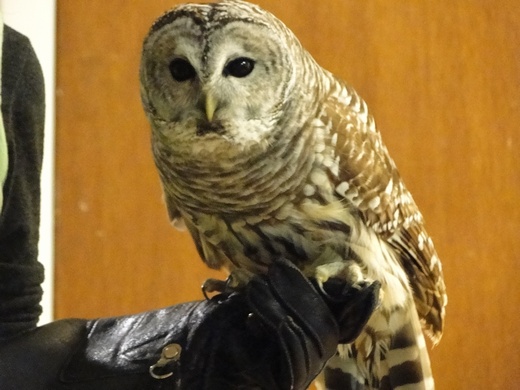 (Owls spit out pellets – fur & bones from prey that they can't digest)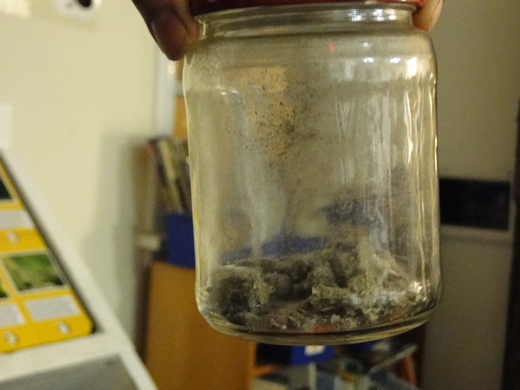 (Red tailed Hawk at Tenafly Nature Center)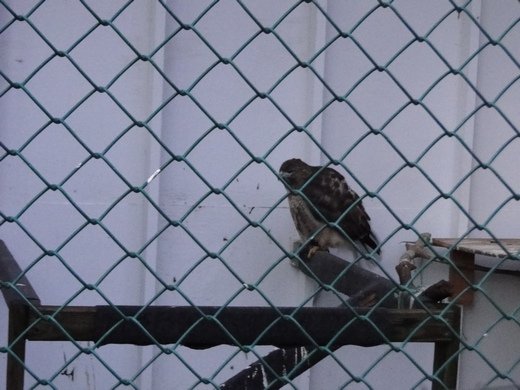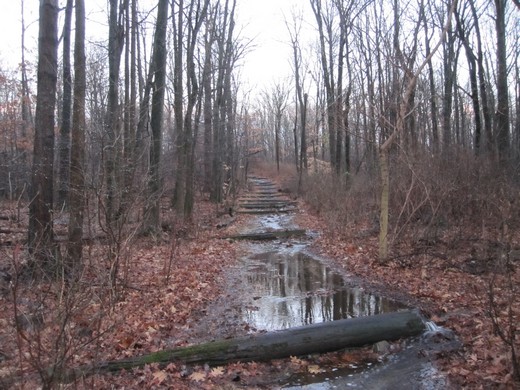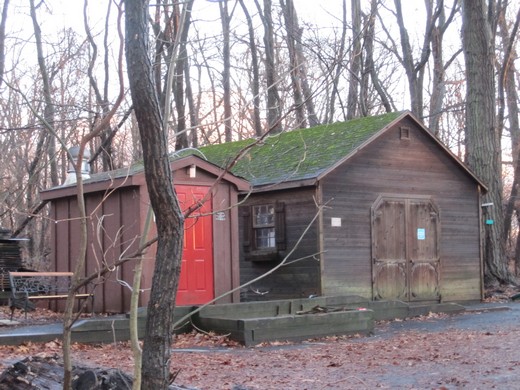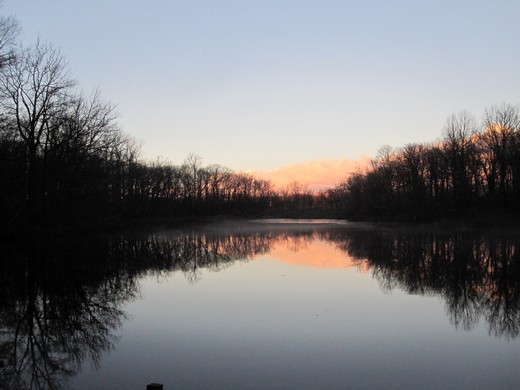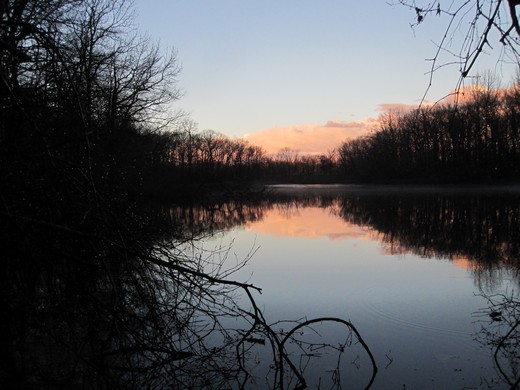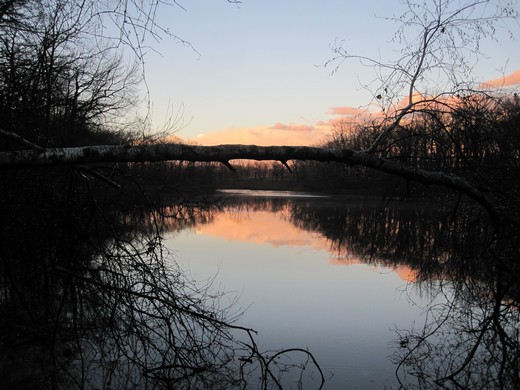 Tags: nature, new jersey, NJ nature, owl, owl prowl, owls, tenafly nature center
Posted in community, mr. c, photos | Comments (0)
January 4th, 2016 by chocko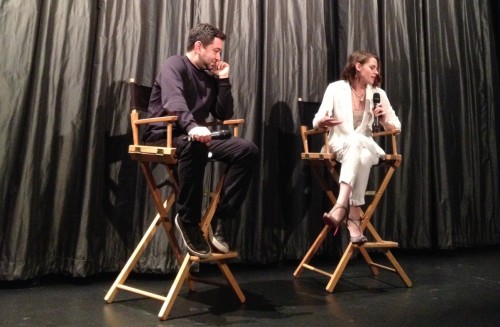 Kristen Stewart attended the IFC Center Screening of Clouds Of Sils Maria last night, January 3, in New York City for a Q&A following the film. The movie also stars Juliette Binoche who plays the role of Maria Enders, a veteran actress who decides to take on the role in a revival of a play which made her famous decades ago. Kristen Stewart takes on the role of Valetine, her loyal and trusty personal assistant. Kristen has been getting a lot of props for her performance in Clouds of Sils Maria including winning France's Cesar Award for Best Supporting Actress which makes her the first American actress to win a Cesar, the French equivalent of an Oscar. Kristen was also named "Best Supporting Actress" by the National Society Of Film Critics and celebrated a recent win at the New York Film Critics Circle Awards 2015. The Clouds of Sils Maria screening and Q&A was sold out, but have no fear, Chocko recorded the whole enchilada…Check out the video below. Clouds Of Sils Maria is out now!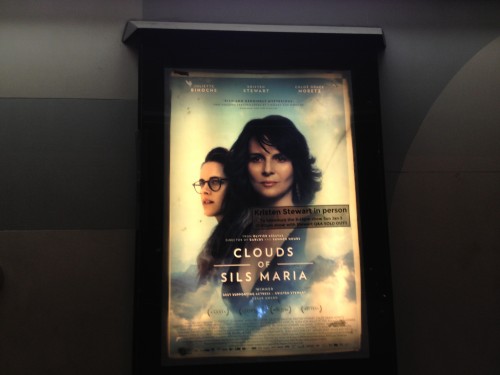 Tags: Best Supporting Actress, cinema, Clouds of Sils Maria, film, IFC Center, IFC Film, Kristen Stewart, movie, new york city, nyc, Q&A
Posted in chocko, movies, photos | Comments (0)
December 20th, 2015 by Mr. C
(Ride the "Special" Queens Plaza to Houston Street/2nd Ave local!)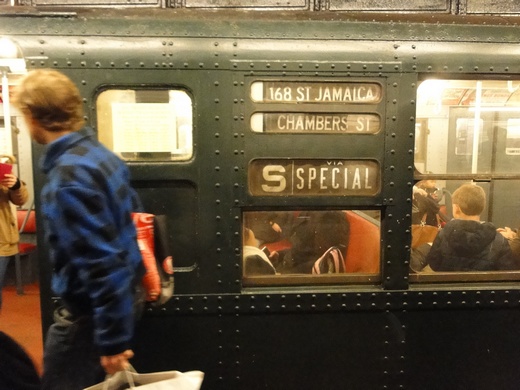 ———————————————————————————–
Thanks to the folks at the New York City Mass Transit Authority (MTA) and the NY Transit Museum, we get a special treat every Sunday during the month of December with the annual holiday tradition of the blast from the past rides via NYCs antique fleet of buses and subway trains! The holiday nostalgia fleet includes trains from the 1930s and buses from the late 1940s to the 1980s. I didn't get a chance to ride the retro buses but we did get to hop on the throwback subway trains today! The antique subways ran on the M Line, from Second Avenue to Queens Plaza and then back again! What a treat it was! From the vintage signs/advertisements, rattan seats, ceiling fans, & boxy design of the cars to the solidly built straphangers, the oldie but goody subway trains are definitely a design deal shaper and pioneering game changer in engineering of the first generation fleet of modern mass transit! What made the day truly special were the folks that got dressed for the occassion for riding in a train that ran in the 1930s-1970s! You'll see what I mean with the photos below! You have one more chance to hop on the nostalgic subway train ride on Sunday December 27! Click here for more info from the MTA on schedules and stop locations where you can hop on this "Special" train!
Visit the New York Transit Museum
Boerum Pl & Schermerhorn Street, Brooklyn, NY 11201

————————————————————————————
"For four consecutive Sundays in December, subway customers can catch the "Shoppers Special," a train consisting of eight cars from the 1930s that ran along the lettered lines until the late 1970s. The cars, which were ordered for the Independent Subway System (IND), were the first subway cars to be identified by their contract numbers, hence the R1/9 designations. R1/9 cars, known as ""City-Cars," have rattan seats, ceiling fans, incandescent light bulbs, and roll signs for passenger information. Their design of more doors that were also wider and faster, plus increased standing capacity to accommodate crowds, served as the model of modern subway cars, and their dimensions are identical to the latest R160 cars. They were retired from service in 1977." –NYC MTA
————————————————————————————-
(Check the ceiling fans,rattan seats, & straphangers!)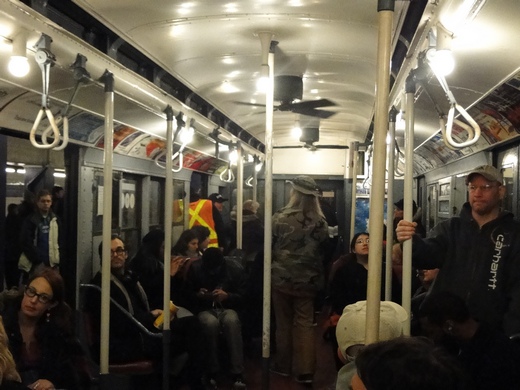 (Love the dapper look and an even better smile!)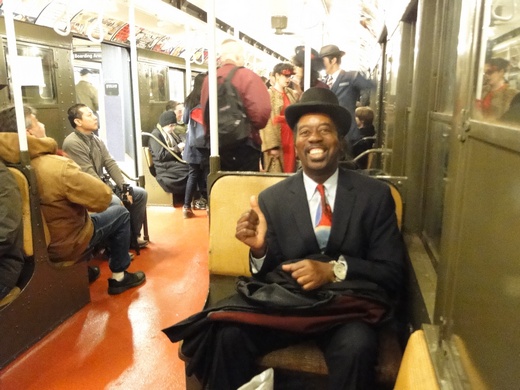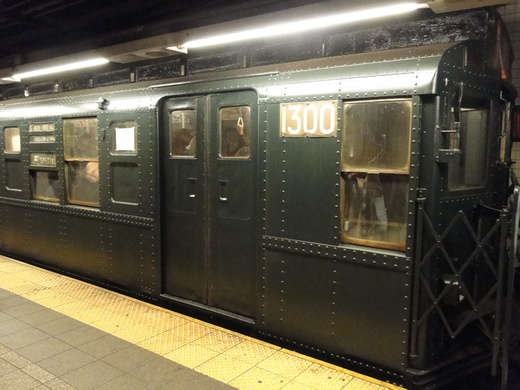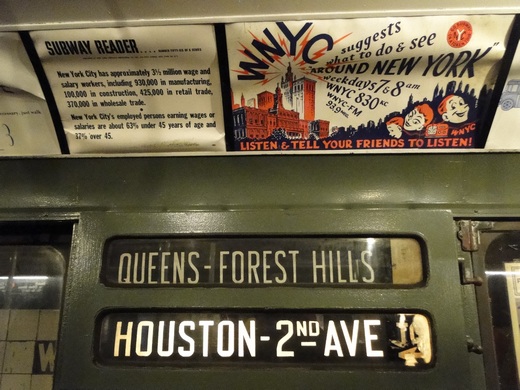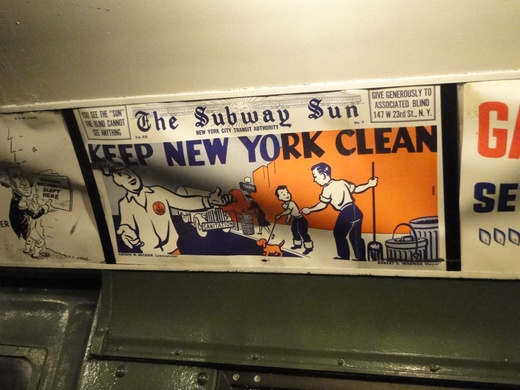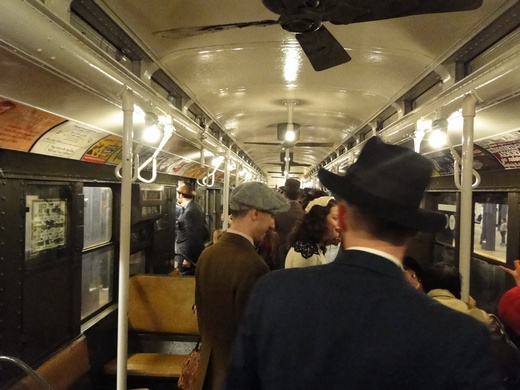 (say "Once Upon a Time in America")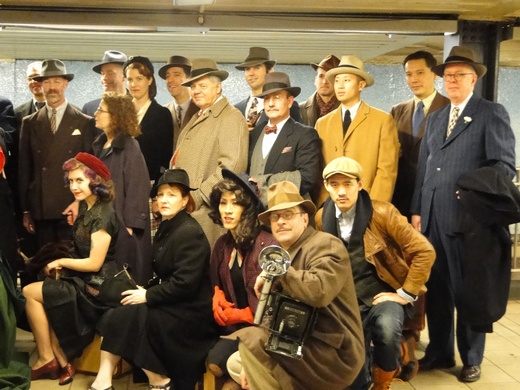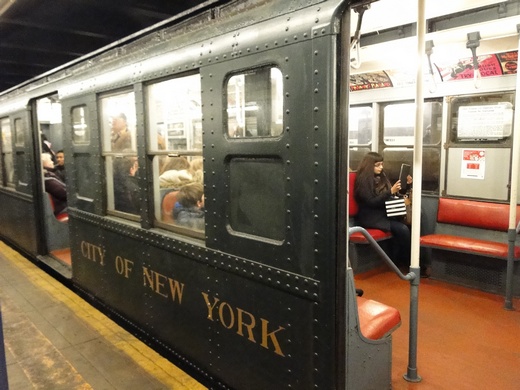 (We rode in this R6 type car – Her train number was 1000 – She was born in 1935 – She operated in passenger service till the 1970s)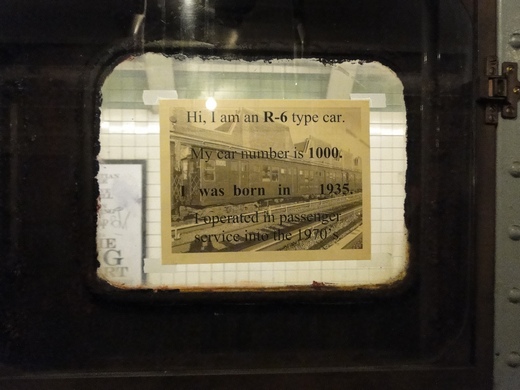 (While New York Sleeps – Their men check the trains!)

(Naughty Santa was celebrating Xmas early by hitting that bottle!)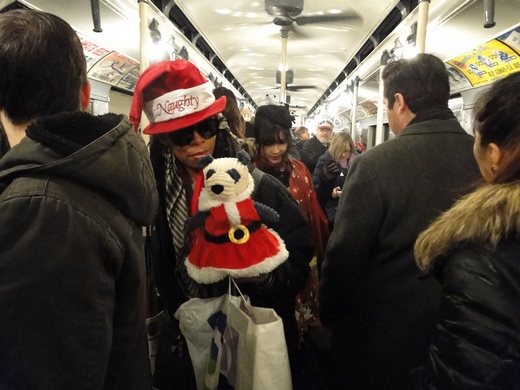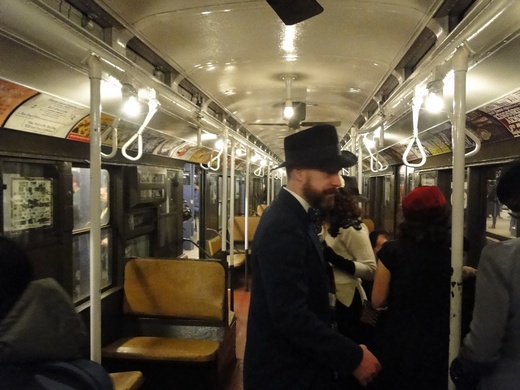 (a bottle of Imperial Whiskey please!)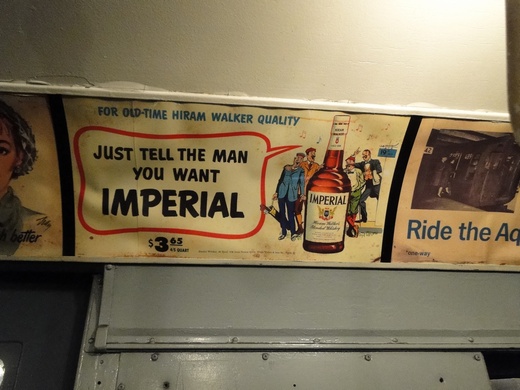 (a little bit of homekraft bread to soak up the spirits?)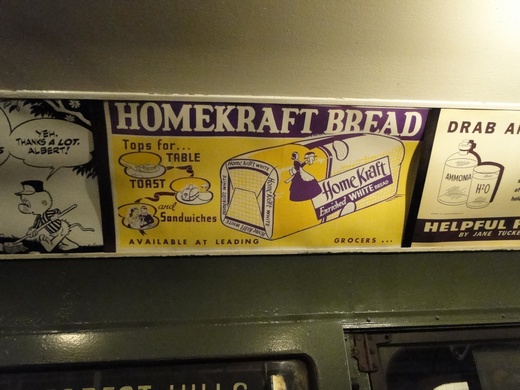 (Of course some Planters peanut butter to go w/ the bread)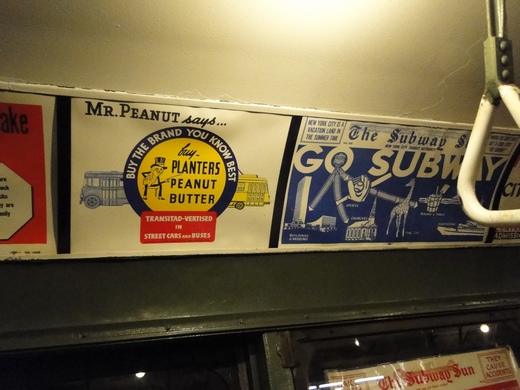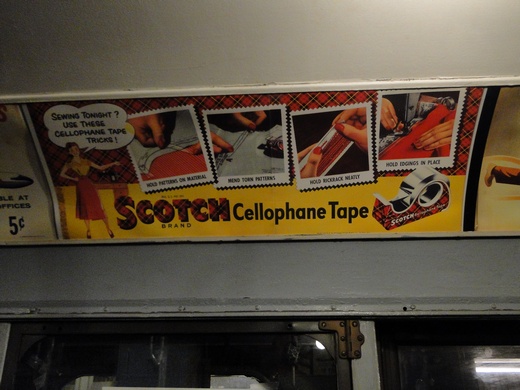 (Give that seat up to Grandmama or else she'll whoop that ass!)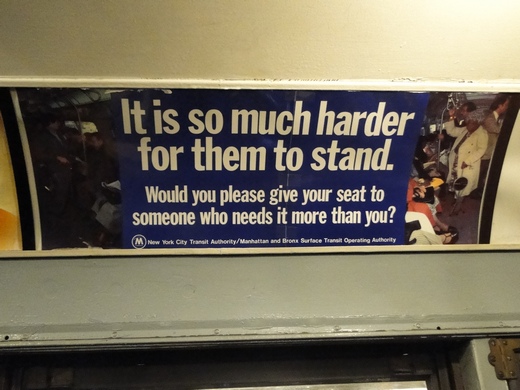 Posted in art, community, mr. c, photos | Comments (0)
December 20th, 2015 by Mr. C
NYCs oldest standing bridge, the High Bridge re-opened on June 9, 2015 after being closed for more than 40 years! We've been wanting to come all summer but never got around to it but today on a chilly Saturday morning, I decided to take a little trek out to the Heights to soak in the views. First of all, what a gorgeous little gem of a park the bridge is part of. It is very well maintained and manicured. The views from the terrace of the park overlooking the FDR and Hudson river are stunning. This pedestrian bridge connects the neighborhoods of Washington Heights in Manhattan and Highbridge in the Bronx, and is accessible from both boroughs by bike & on foot. I'm not going to go through the history of this Bridge but it is an iconic landmark of NYC. Read more here.
The High Bridge park entrance that leads to the High Bridge from the Manhattan side is on 172nd Street & Amsterdam. Be careful with those steps walking down to the bridge!
(Path that leads to the bridge)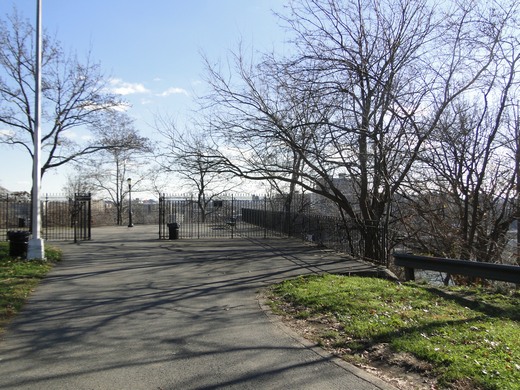 (The Water tower in the distant)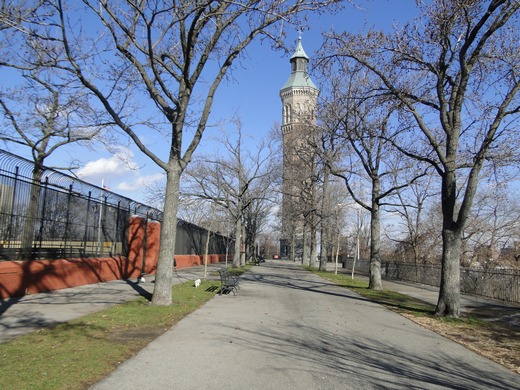 (negotiate these steps carefully!)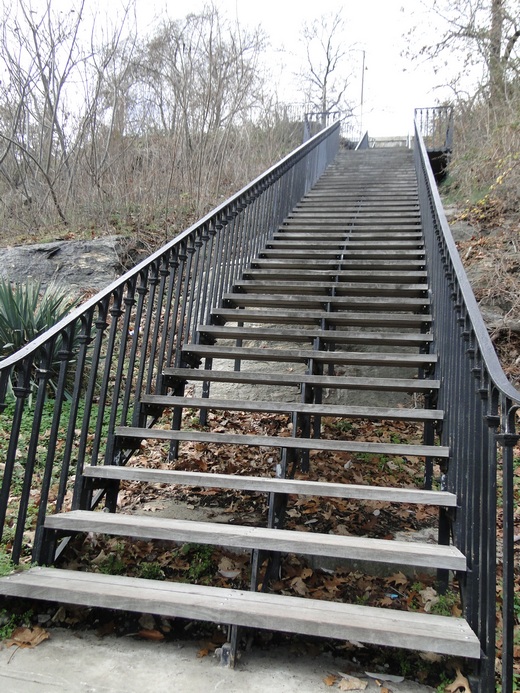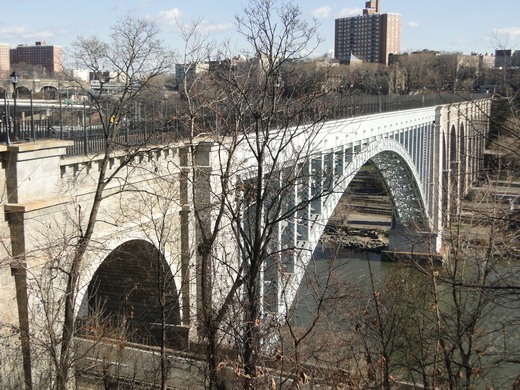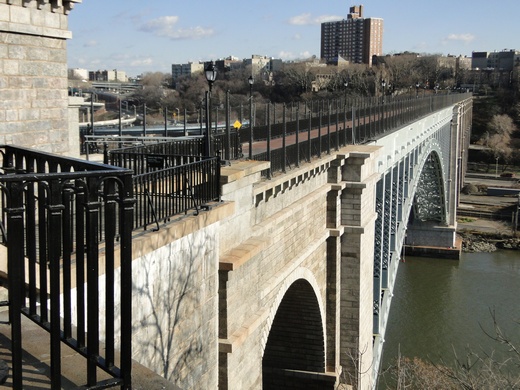 (View of the bridge from the Manhattan side looking towards the Bronx)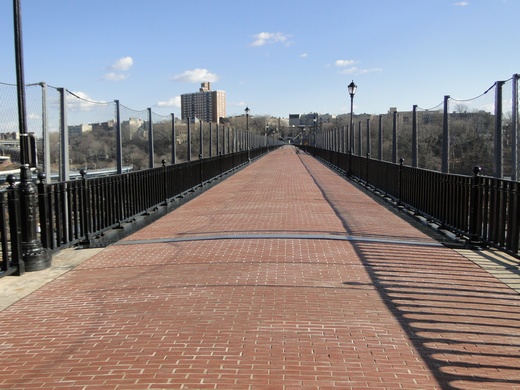 (South of the FDR/Harlem River)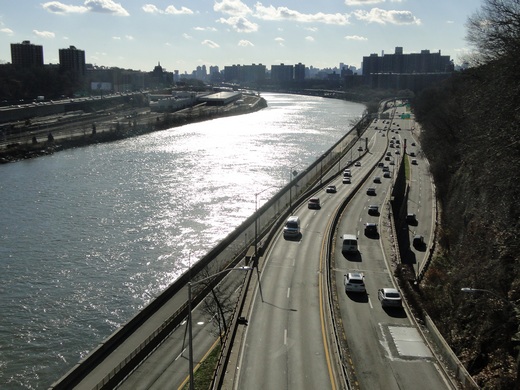 (Tangled web of the Deegan,95,Washington Bridge, & beyond!)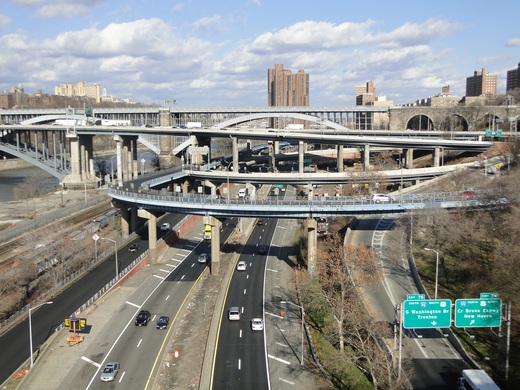 (Forever curious about this Motel strip of Howard Johnsons & the Stadium Motel)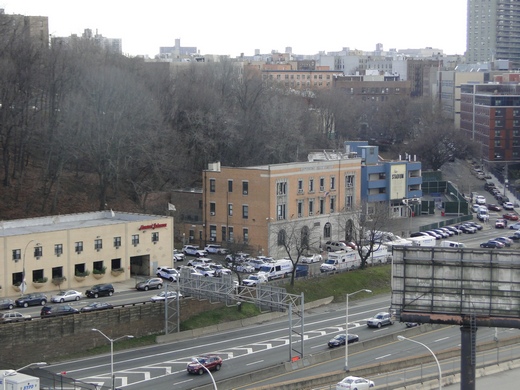 (Bronx looking into Manhattan side)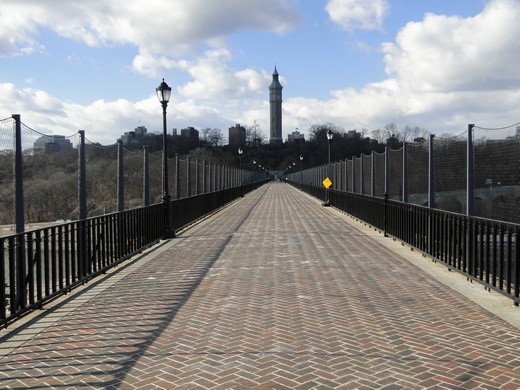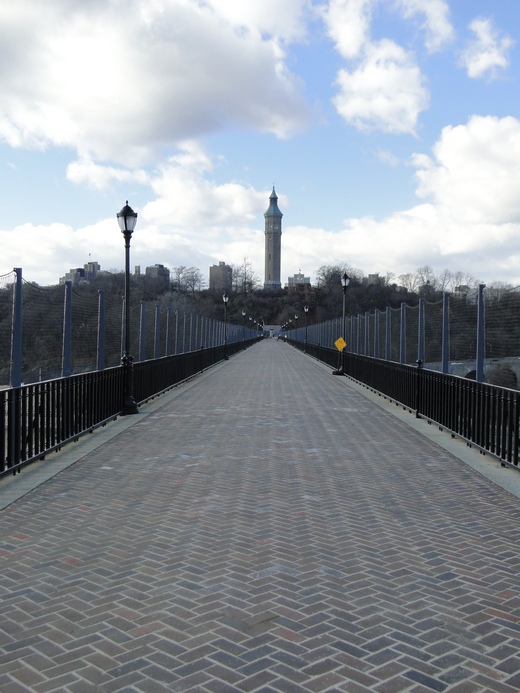 Posted in community, mr. c, photos | Comments (0)
December 13th, 2015 by Mr. C

(High Line park path by 30th street)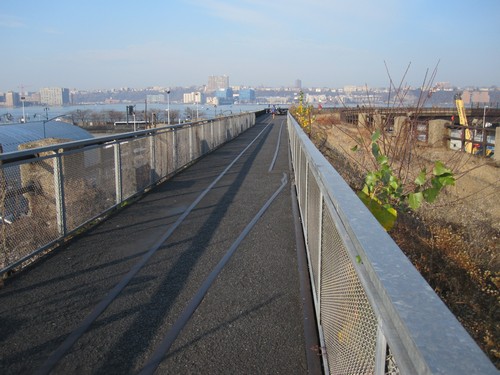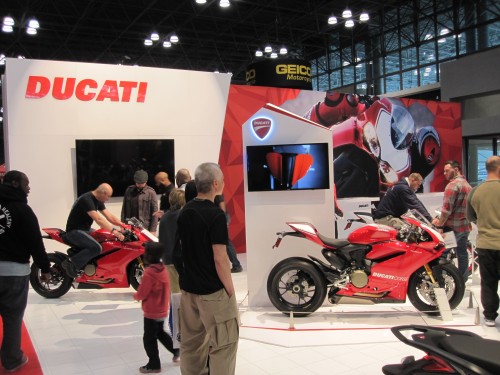 (2016 NY International Motorcycle Show at Jacob Javitz Convention Center)
The end of the year always marks the beginning of a fresh calendar for sales & marketing of new model year motorcycles. It's that time again in December when the New York International Motorcycle Show rolls around to the Jacob Javitz Convention center and the collection of moto nerds starts to pool together to drool over high powered machinery. This year was quite strange and refreshing due to the warmer weather – not complaining here. Saturday was also tagged as SantaCon day when folks dressed in Santa gear bar hop until no end or at least till they are incoherent. The collection of drunk santas was supposed to mainly be centered in Williamsburg, Brooklyn and then over to the East Village for the finishing blows but Santas could be found all over Manhattan including the outskirts of the Motorcycle show and especially by the bars by Penn Station.
I parked my car on 21st Street between 8th & 9th ave before I headed uptown to meet with Steve from Unseen Films blog and his dad (fellow cycle nerds as well) at the Jacob Javitz Center for the NY IMS. I stopped off at an outpost of the famed Sullivan Street bakery on 9th ave for a heavy dose of coffee and a scrumptious banana/chocolate chip olanda for body fuel. I needed a serious shot in the arm of caffeine and sugar before trolling the floor of the Javitz. I continued uptown and entered the 30th street entrance to the High Line park to resume the scenic route to the motorcycle show. I have never walked the High line going towards Hells Kitchen and wow, they really did a great job in re-purposing the elevated railroad tracks with greenery & scenery! There is a lot of construction going around and below the High Line in this area but the park itself which runs all the way to 34th street is pretty darn cool. The view overlooking the railroad yard is amazing as well as the view ropes of the Hudson fading into New Jersey.
Soon enough the serene walk ended and I quickly bumped into the Javitz Center to unite with like minded riders! My main goal of the day was to get a glance of the new Triumph Bonneville T120, sit on the Honda CB1100 & Harley Davidson Sportster Seventy Two, & see how the Suzuki Bandit S 1250 felt! Mission accomplished & more. I discovered I really liked the look and feel of the Ducati Scrambler and the Ducati Monster 821 especially the model with the white paint job. The 3 wheeler roadster from Polaris – the Slingshot looked cool as hell! If I had 25k to throw around, she would definitely be in my toy vehicle arsenal! The Indian motorcycles including the Scout and the Indian Chief Dark Horse caught my eye as well.
The NY IMS this year or at least on Saturday didn't seem quite as large, vendor wise as well as with the number of attendees like in years past or maybe the crowds came later on in the day? We still had fun seeing all the vehicle eye-candy! Enjoy some of the photos from the show below and if you ride – ride safe and if you don't ride – be safe!
(royal-ensfield-continental-gt)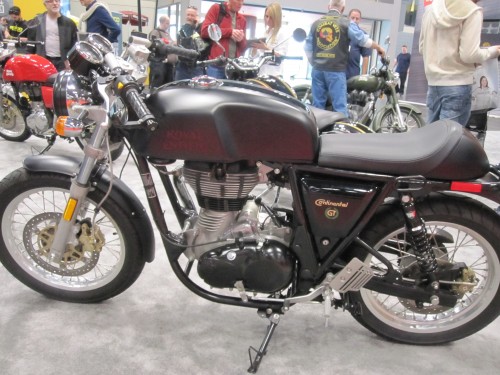 (Indian scout 60 hooligan racer)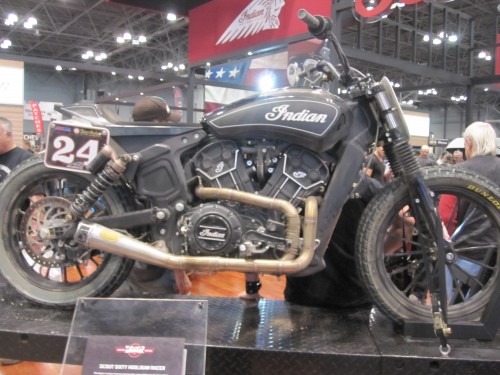 (2016 Triumph Bonneville T120)

(Design Worx Customs – Custom Baggers)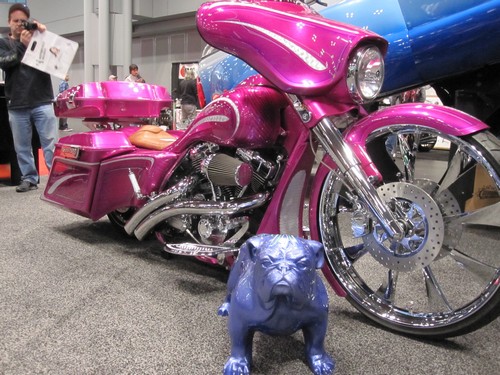 (Bagger all graffed up & dedicated to the 5 Boros of NYC – Design Worx Customs)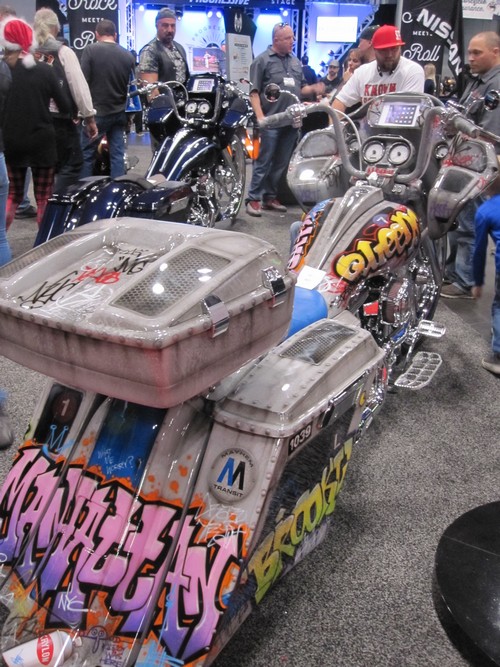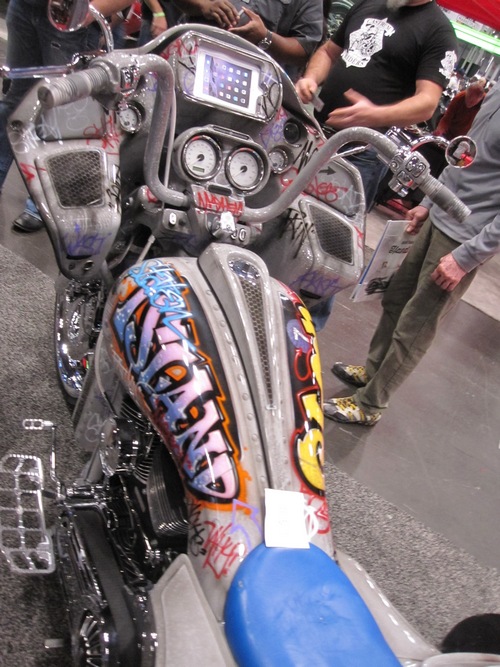 (Badass "Green Bagger" by Design Worx Customs)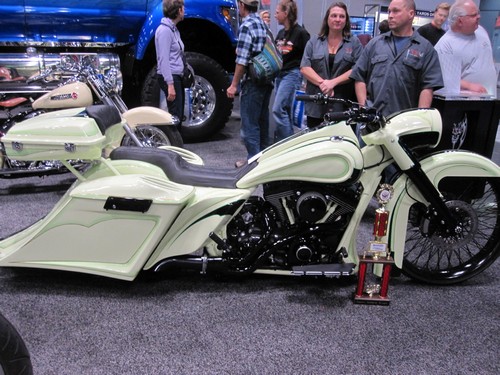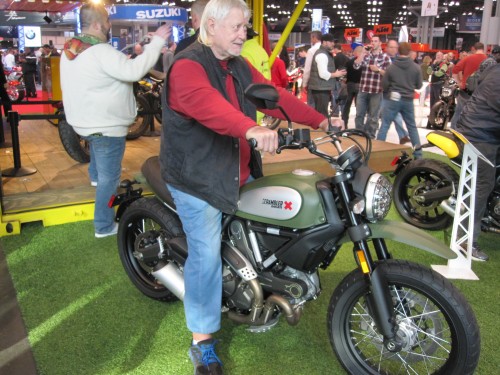 (21 Helmets created by 21 Artists)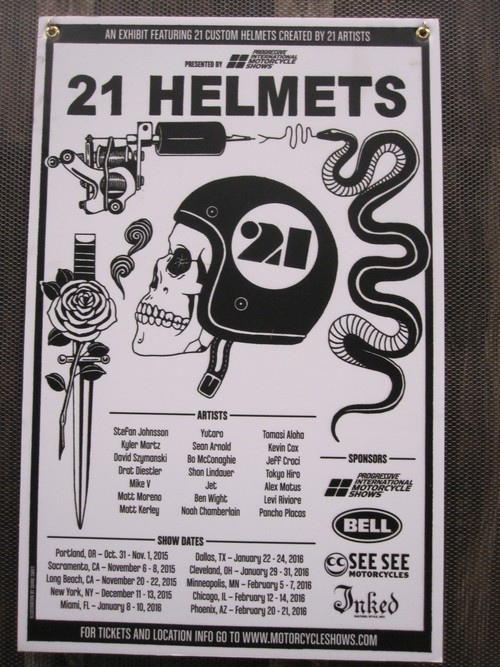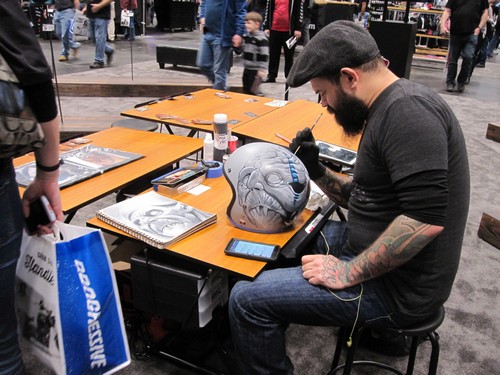 (Some of the Helmets that were handpainted by the 21 Helmets/21 Artists project)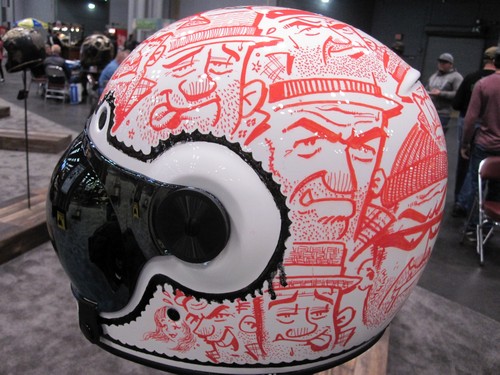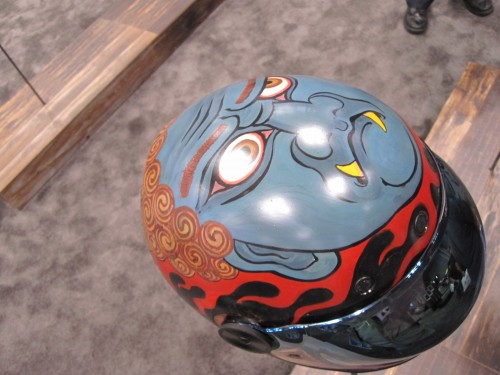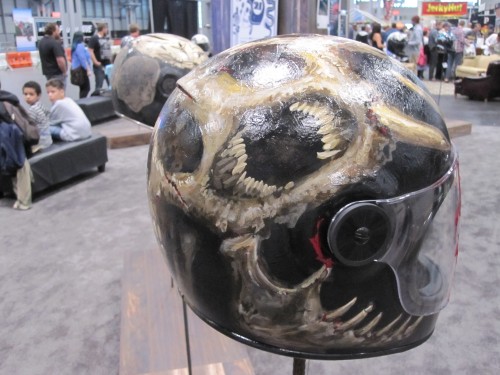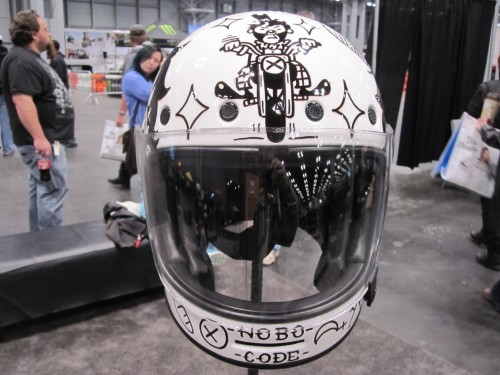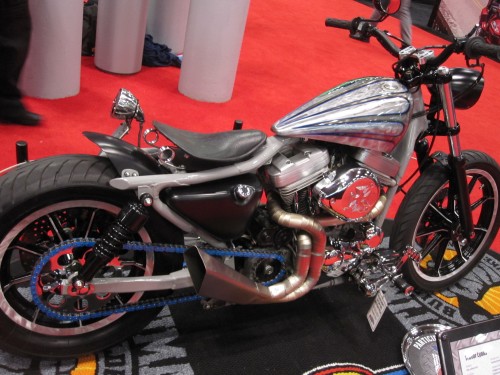 (2016 indian chief dark horse)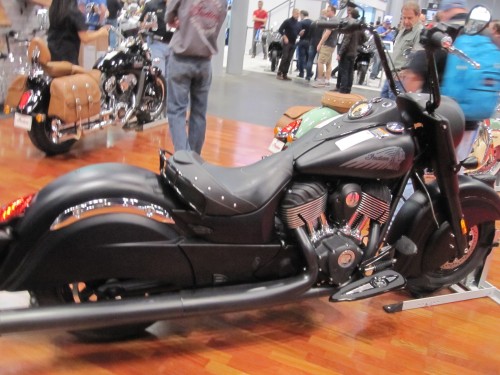 Posted in art, community, mr. c, photos | Comments (0)
December 8th, 2015 by Mr. C
————————————————————————————————————————
Director: Wilson Yip
Action Choreographer: Yuen Woo Ping
Producer: Raymond Wong
————————————————————————————————————————
Posters introducing the cast of IP MAN 3!
————————————————————————————————————————
Posted in art, movies, mr. c | Comments (0)
December 6th, 2015 by Mr. C
(Entrance into the Lowline labs)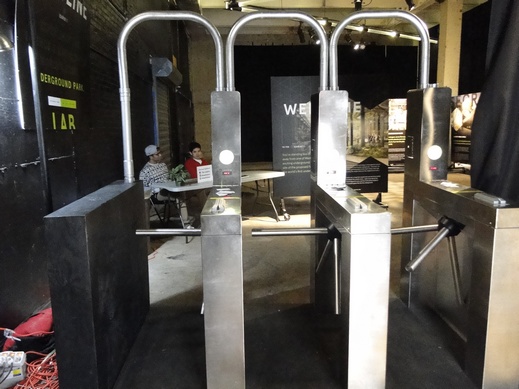 If you haven't been living underneath a rock, you should know what the High Line is, an elevated railroad track that has been re-purposed as a public park in the Chelsea section of Manhatty. Well, the Lowline is the complete opposite of the High Line – the adversary – the antithesis – the underground – the dark – they are literally living underneath a rock! The Lowline is a planned one-acre underground park on a disused trolley terminal (visible from the J/Z platform) at Manhattan's Delancey-Essex Street station. The Lowline project has been in talks for quite a few years already and the Lowline labs are the testing bed – the technicians – the training grounds for the lowline! The lab is a long-term open laboratory and exhibit designed to test how the Lowline will grow and sustain plants underground. The lowline lab is built inside an abandoned market on Essex Street on the Lower east side. This sounds like it's either a Horticulturists' dream or nightmare!
We've heard about the Lowline project for a number of years through the media and we finally stepped into the labs to witness the impossible for ourselves! What a refreshing experience! The living greenscape was an "oasis" in the midst of darkness. We'll let some of the photos do the talking! The exhibit is free (asking for donations) and must be seen in person. The Lowline labs is open on Saturdays & Sunday 10a-4p through March 2016.
Lowline labs
140 Essex Street
(between Rivington and Stanton Streets)
Lower East Side – New York City
Subway: J/M/F Essex Delancey Street
(The life energy of sunlight traveling through the tubes to get processed. (my non-technical observation))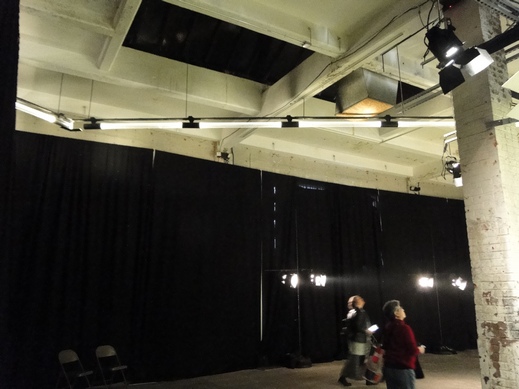 Posted in community, mr. c, photos | Comments (0)
December 5th, 2015 by Mr. C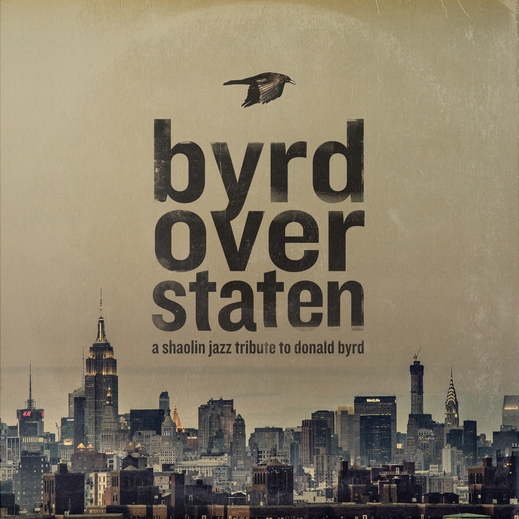 Some pretty fly & progressive works going on over at the SHAOLIN JAZZ labs. Who knew the rugged & raw lyrics of the Wu-Tang Clan would pair so well with the funky jazz instrumentals of Donald Byrd! After some repeated listening to their latest project – BYRD OVER STATEN – My head was steady boppin' to the killer Wu lyrics while my feet was trying to do some sort of possessed jazzy toe tapping improv-bebop cosby show routine. There was definitely some kind of fonky fonky fusion going on there! Gimme' some more of those horns, please! Download and have a listen to some Shaolin Jazz below – ya' OL' Dirty Bastard! It's funky styles for many miles when kung fu & hip hop cultures collide!
——————————————————————————————–
This is our salute to one of the grooviest Jazz cats to ever do it……….Mr. Donald Byrd.

We present the next chapter of the SHAOLIN JAZZ tribute series, Byrd Over Staten, a fusion of Donald Byrd's work with the resounding lyrics of the Wu-Tang Clan. Click here for a free download of the EP.

In 2011 SHAOLIN JAZZ released a 3-song EP entitled The Gil Scott Suite, a tribute to the late Gil Scott Heron. Now, they're pleased to announce the next edition to the SHAOLIN JAZZ tribute series: Byrd Over Staten; an EP dedicated to the works of the late iconic Jazz musician and teacher, Donald Byrd. As with all previous releases, Byrd Over Staten is a conceptual project in which select songs and breaks from Donald Byrd's vast collection of music are fused with lyrics and sound bites from the legendary Hip Hop group Wu-Tang Clan.

To download the full EP click here and for all SHAOLIN JAZZ music and additional content go to www.shaolinjazz.com.
———————————————————————————————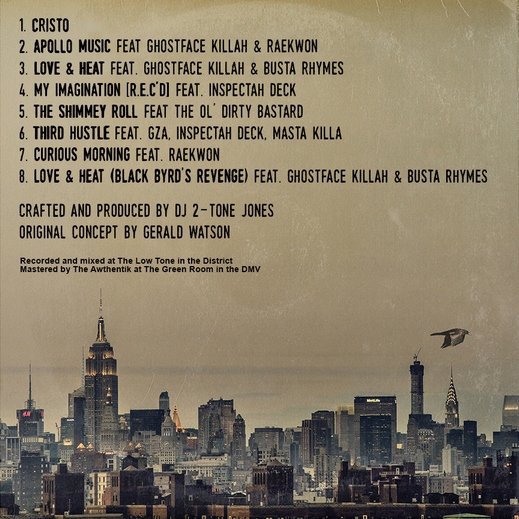 Posted in art, community, mr. c, music | Comments (0)
December 4th, 2015 by chocko
Murray Hill, Jimmy Webb of Trash & Vaudville and Dirty Martini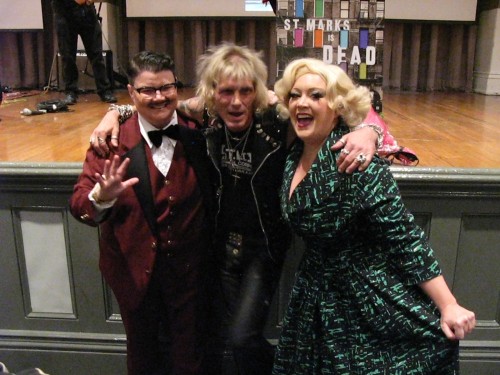 Ada Calhoun wrote a book titled St. Marks Is Dead which is about the history of the ever-changing three-block stretch in the East Village known as St. Marks Place. She writes about the origins of St. Marks when it was a Lenape tribe campsite through the present day while mentioning the usual suspects that wandered the blocks over the years from the hippies to the punks and celebrity weirdos. I remember St. Marks vividly in the 90's when Coney Island High and Kim's Video still stood. It was a great time when record stores populated the St. Marks landscape and I can't forget the frequent stops to See Hear where you could buy 'zines and underground comic books and magazines. Last month, Ada threw a party for the release of her book at the Great Hall at Cooper Union. The place was packed and after a funny introduction by comedian Murray Hill, the crowd was treated to a slideshow while Ada narrated and pointed out such luminaries such as Thelonious Monk in a photo from 1964 outside of the Five Spot Jazz Club which is now a Ray's Pizza Bagel Cafe.
author and longtime resident of St. Marks Place, Ada Calhoun


books, shirts and tote bags were for sale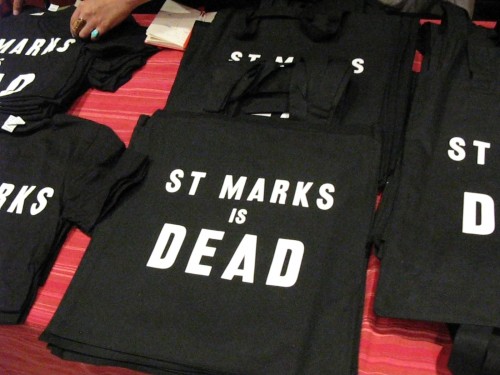 Before Ada signed books and the booze flowed, a cover band by the name of St Marks Zeros stepped on the stage. The band was named after the notorious figure of St. Marks Place named Mr. Zero. The band featured Neal Medlyn (Champagne Jerry), Adam Horovitz aka Ad-Rock of The Beastie Boys, and Carmine Covelli of The Julie Ruin. They played a set which paid homage to the history and pure punk energy of NYC and St. Marks Place. They started off the set with a David Peel song titled "Lower East Side." That was followed by "Ave A" by The Dictators which tells the history of downtown NYC. Bridget Everett brought down the house with her take on the New York Dolls tune "Personality Crisis." Erin Markey performed a haunting version of the Lydia Lunch song, "St. Marks Place" In the middle of the song, Ad-Rock shared a story about the night the Butthole Surfers saved his life. "Detachable Penis" by King Missile was next, followed by "Judy Is A Punk" by The Ramones with Ad-Rock on the lead vocals. Kathleen Hanna performed two songs to end the night: "Downtown" by John Waite and "Welfare City" by Eugene McDaniels.
St Marks Zeros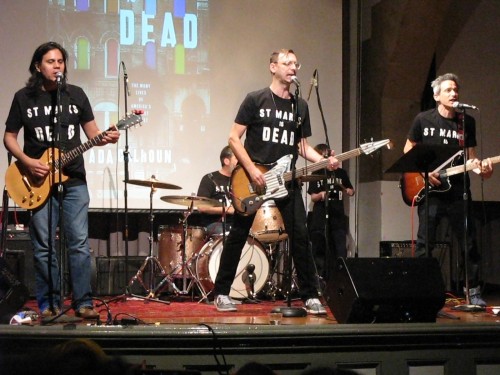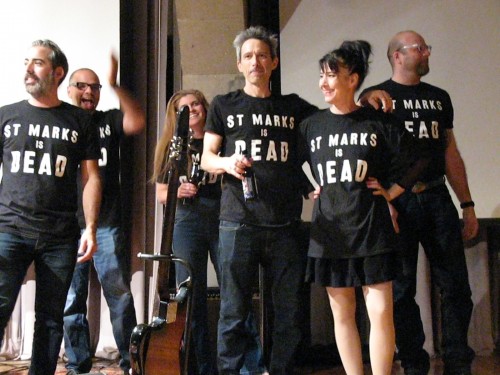 AND NOW, SOME VIDEOS…
Tags: Ad-Rock, Ada Calhoun, book, Bridget Everett, Erin Markey, kathleen hanna, new york city, nyc, punk rock, St. Marks Is Dead, St. Marks Place, St. Marks Zeros
Posted in chocko, community, music, photos | Comments (0)