December 7th, 2017 by chocko
40th Anniversary of L.A.M.F. at The Bowery Electric November 29, 2017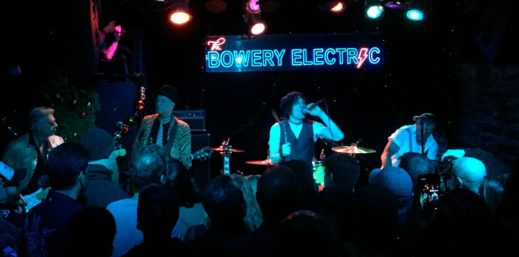 Walter Lure formed a justice league lineup of punk rockers to celebrate the 40th anniversary of the album, L.A.M.F. by Johnny Thunders & The Heartbreakers. L.A.M.F. (Like A Mother F*cker) was a classic album that featured Walter Lure (lead guitar, vocals), Billy Rath (bass guitar) and 2 former members of the New York Dolls: Johnny Thunders (lead guitars, vocals) and Jerry Nolan (drums). When they released their New York street punk, rock and roll record in 1977, The Heartbreakers painted a gritty picture of the streets of NYC with anthems such as "Born To Lose" and "Chinese Rocks" while providing a soundtrack to safety-pin wearing, leather clad rebels and junkies. Despite the untimely deaths of Johnny Thunders and Jerry Nolan in the early 1990's, Walter Lure carries on and contiunes to put on killer shows. The 40th Anniversary of L.A.M.F. was recently celebrated with shows in New York, San Francisco and Los Angeles. We were in the house for Night One at The Bowery Electric which featured Walter Lure, Glen Matlock (The Sex Pistols), Clem Burke (Blondie) and Mike Ness (Social Distortion) playing the album from start to finish with a little help from Jesse Malin (D-Generation). Everybody got their turn on the microphone and during the encore the band played more music by Johnny Thunders including "You Can't Put Your Arms Around A Memory" and "So Alone." Glen Matlock brought out more fury by hammering out "(I'm Not You're) Steppin' Stone" a song both The Sex Pistols and Johnny Thunders covered but probably best known as a hit by The Monkees. Walter Lure closed out the show with another Thunders' ode to drugs, "Too Much Junkie Business." Check out the Set List and some videos videos below. If you missed out on the L.A.M.F. shows, you can catch Walter Lure performing another show at The Bowery Electric on December 29 with his band The Waldos. Get your tickets now!
Walter Lure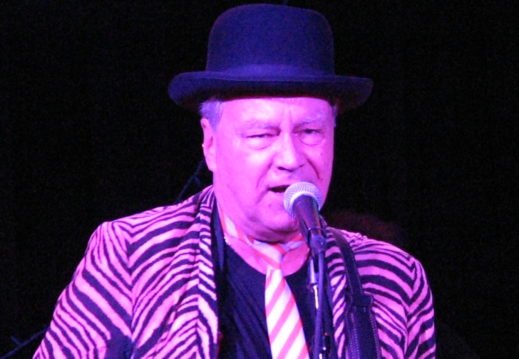 Glen Matlock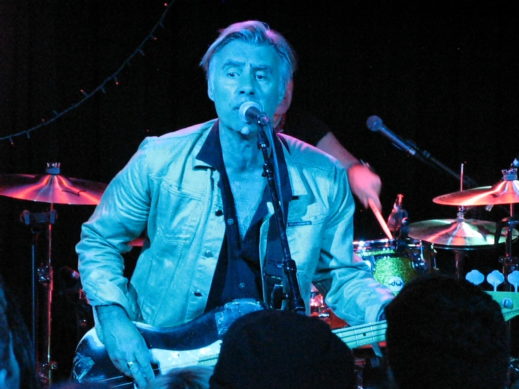 Mike Ness


Jesse Malin and Clem Burke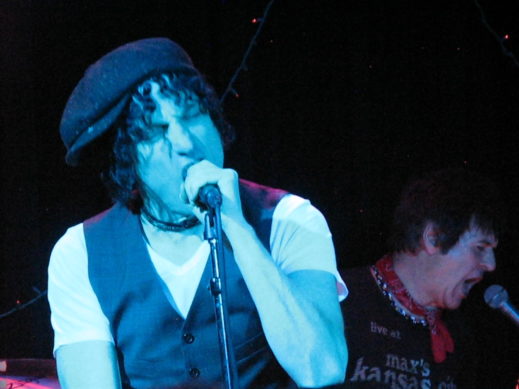 SETLIST: L.A.M.F. 40th Anniversary Show at The Bowery Electric 11/29/2017 (7PM Show)
Born to Lose (Mike Ness – lead vocal)
All by Myself (Walter Lure – lead vocal)
I Wanna Be Loved (Glen Matlock – lead vocal)
It's Not Enough (Jesse Malin – lead vocal)
Chinese Rocks (Walter Lure + Mike Ness – lead vocal)
Get Off the Phone (Walter Lure – lead vocal)
Pirate Love (Jesse Malin – lead vocal)
One Track Mind (Walter Lure – lead vocal)
I Love You (Mike Ness – lead vocal)
Goin' Steady (Mike Ness – lead vocal)
Let Go (Mike Ness – lead vocal)
Can't Keep My Eyes on You (Clem Burke – lead vocal)
Do You Love Me? (Walter Lure – lead vocal)
ENCORE:
You Can't Put Your Arms Around a Memory (Jesse Malin – lead vocal)
So Alone (Mike Ness – lead vocal)
(I'm Not Your) Steppin' Stone (Glen Matlock – lead vocal)
Too Much Junkie Business (Walter Lure – lead vocal)
Check out Chocko (njmisfit) and Mr. C (planetchocko) on instagram.
Follow @planetchocko on Twitter. LIKE us on Facebook too. Thanks!
Tags: 40th Anniversary, Glen Matlock, Jesse Malin, Johnny Thunders, L.A.M.F., lamf, mike ness, new york city, nyc, punk, punk rock, social distortion, The Bowery Electric, walter lure
Posted in chocko, music, photos | Comments (0)
November 23rd, 2017 by Mr. C
——————————————————————————————————–
Vigilante: The Incredible True Story of Curtis Sliwa and the Guardian Angels is a fascinating documentary on a very, very intense man that loves his city. Sliwa's personality is one that you either love or you hate. There's no denying his brutal honesty & his in your face, punk rock way of delivering the message. By any means necessary and an eye for an eye would be great phrases that can be used to describe Sliwa. He is very well spoken and his street cred goes beyond saying ever since those days working as a night manager at a McDonald's in the Bronx in the late 1970s. Sometimes I feel he is too much of a good storyteller which makes it seem like he is over embellishing the story but then I realize, he had to always be a good salesman, a good leader to trail-blaze the way for justice in the streets. He is no doubt a survivor though an alpha male through & through, he shows some feline tendencies with having more than 9 lives. When it's said and done, Curtis Sliwa was a man that had the intestinal fortitude to take a licking but kept on ticking (literally & figuratively). As a result, he was able to change things in a City that he was clearly passionate for. You may not agree with his methods but you can't deny the outcome.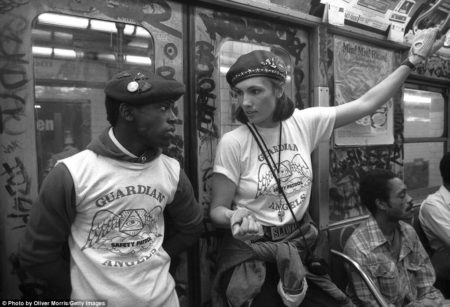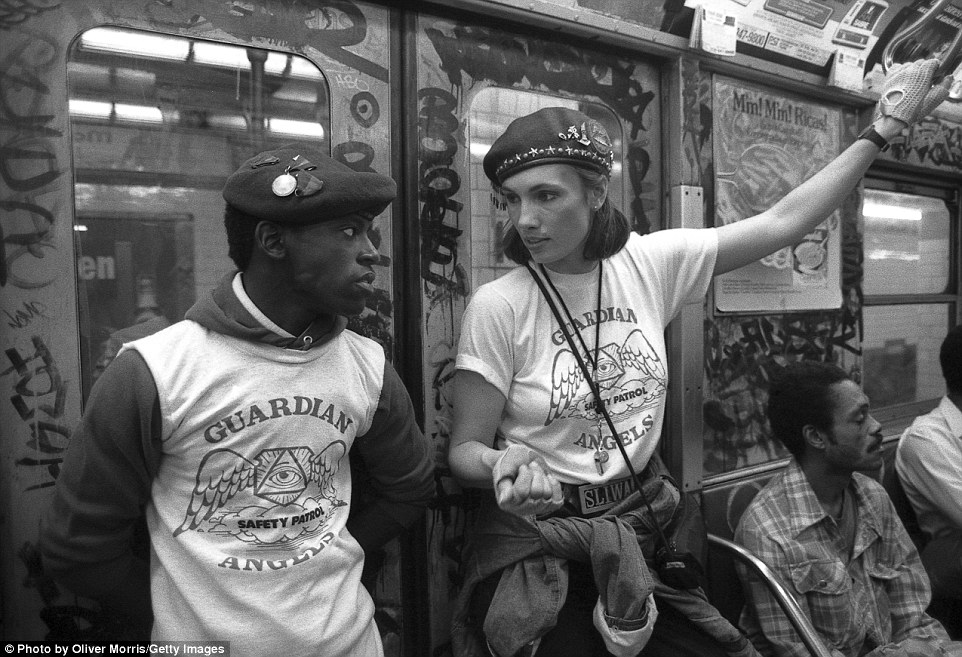 Vigilante is a great word to describe Curtis Sliwa. He lived in a time in NY in the 1970s,80s, & part of the 90s that better chronicles NYC as a dystopian society as opposed to an utopian one. NYC street gangs, NYPD, pimps, the Italian mafia, crime, the crack epidemic, drug dealers, & Mayor Ed Koch were all Sliwa's nemesis'. Curtis was vigilant and took it upon himself to create his Guardian Angels to help keep the streets safe at a time when NYC lacked resources, will, & knowledge to do so. The Police were clearly under staffed, misinformed, incorrectly trained, & often ignorant to the diversity of the people living in her arms.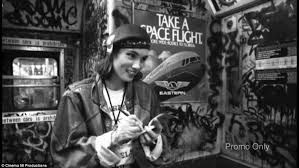 Curtis Sliwa and the Guardian Angels will remain as one of a few images ingrained in my mind while growing up in the NY/NJ area in the 1980s & 90s. The TV news broadcast were always plastered with news of Curtis and his Guardian Angels, Roy Innis, Al Sharpton, NYC Mayor Ed Koch, & David Dinkins on a New York that was anything but Disney like. More times than not, The Morton Downey Jr Show would be a forum that would house some of these mentioned guests in a debate of race relations, crime, politics, and other controversial subjects. Some of these verbal wars would often get heated and spill over to fist fights which made for a sight to see!
Whether you like the man or not, this documentary will most definitely enlighten you on how NYC was when Mickey Mouse wasn't king of Times Square.
———————————————————————————————————–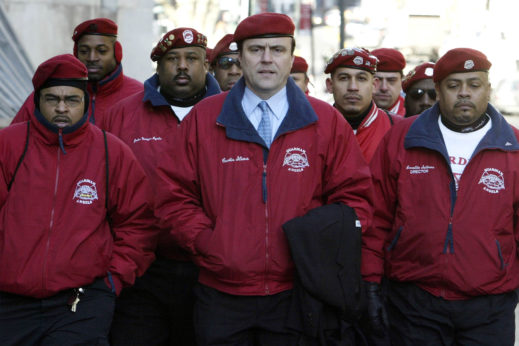 Tags: curtis sliwa, doc nyc, docnyc 2017, guardian angels, lisa evers, nyc documentary, the magnificent 13
Posted in movies, mr. c | Comments (0)
November 23rd, 2017 by chocko
Last month, The Williams Center in Rutherford, New Jersey hosted an advanced screening of the movie MY FRIEND DAHMER followed by a Q&A with the writer/director, Marc Meyers. The film is based on the graphic novel by John "Derf" Backderf which tells the real life story of Derf's friendship with a teenager named Jeff Dahmer who just happened to later become a notorious serial killer. A lot of you still remember the headlines and recall what a monster Dahmer was, but give this movie a chance because it's a great movie about life in high school in Akron, Ohio in the 1970's. The director paid a lot of attention to detail from the wardrobe, props, soundtrack which features local bands such as The Numbers Band and Rocket To The Tombs to the locations. Most of movie was filmed on location in Akron at Dahmer's high school and the actual house he lived in. Disney star Ross Lynch superbly plays the role of the young Dahmer, a high school outcast who collects roadkill and lives with a family that's falling apart by the seams. Anne Heche is also great in the movie as Dahmer's unpredictable and crazy-as-a-bat mother. I highly recommend checking out this movie. It's not a horror movie so don't expect any gore, zombies, cannibals or scary scenes that will make you jump. It might be a little creepy and sad but I guarantee that MY FRIEND DAHMER will be the best portrait of a teenager turned serial killer that you will see all year.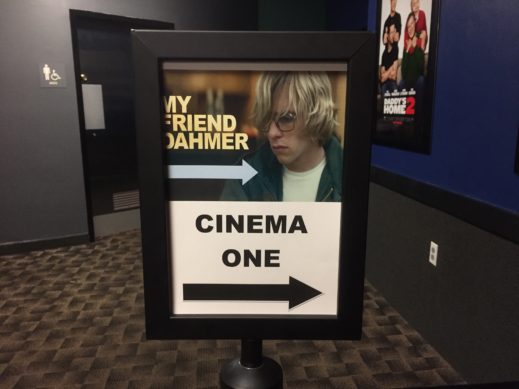 The William Carlos Williams Center is located in downtown Rutherford, New Jersey. The performing arts and cinema complex is home to many events including special movie screenings and makers markets.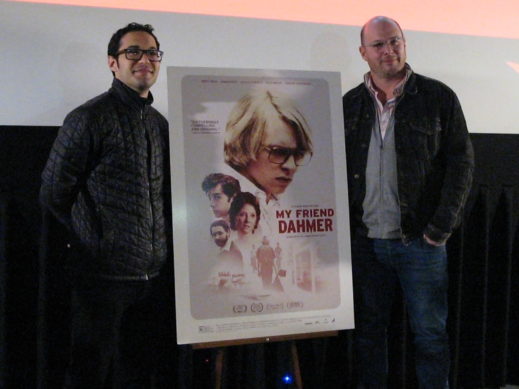 The director of MY FRIEND DAHMER, Marc Meyers followed the screening with a Q&A. Check out the video below! Once again, go see the movie which is presently playing in 80+ theaters across the United States.
Check out Chocko (njmisfit) and Mr. C (planetchocko) on instagram.
Follow @planetchocko on Twitter. LIKE us on Facebook too. Thanks!
Tags: cinema, Marc Meyers, movie, My friend Dahmer, The Williams Center
Posted in chocko, movies | Comments (0)
November 15th, 2017 by Mr. C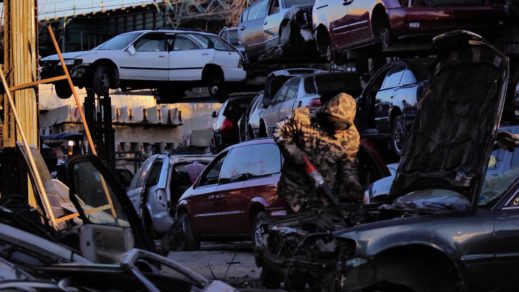 ——————————————————————————————————
The struggle is real at the Willets Point section in the borough of Queens NYC, an industrial area that has been occupied by auto mechanic shops, junkyards, chop shops, & machinery businesses for decades. The time has come for the City to start evicting these businesses for new real estate development under the shadows of Citifield ballpark & NY Mets ownership. The Iron Triangle documentary takes us on a rough ride of this gritty neighborhood & its inhabitants and what they will have to endure to survive. It's really a heartbreaking story about blue collar workers hustling for their dollars vs billionaire development companies hustling for even larger dollars. Which side do you think the City of NYC will stand by? We all know cash rules everything around us but you would think humanity and compromise would win out but I'm not so sure these days. In 2008, Mayor Bloomberg cut a deal with the City & the NY Mets ownership to start this project of redeveloping Willets Point, and the time has come to pay the greedy piper. Some owners/workers from Willets Point are looking for detailed specifications with help on relocating their businesses as a community while some owners/workers are looking to stay and have the city redevelop the property for the existing businesses. An even bigger majority of the community is more concerned about the plans for new development of the biggest mall in NYC instead of concentrating on creating more affordable housing in the area. The NYC Economic Development Corp, of course is trying to make the process a one sided affair in favor of the developers and less about compromising or helping the current Willets Point shop owners with sustaining their livelihoods in another cooperative. What will the final verdict be for this project? What is the current status of Willets Point?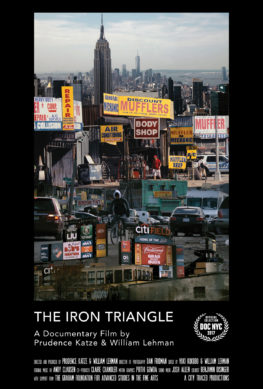 There are many layers of deceit here like the overall neglect of the property by the City of NY at Willets Point meanwhile tax dollars are being collected from these business owners. Roads are left unpaved, sidewalks are non existent, area is prone to flooding, and toxic waste is left unmanaged. The commmunity of Willets Point had also mentioned that NYPD rarely responds to calls here. It was as if the City of NYC had already flagged this area as a wasteland many many decades ago and was just waiting until the grim reaper to be called on. Will the council vote yes or no for the Willets Point development? If yes, will the wishes of the auto shop owners and the community be met? Either way, The Iron Triangle aka the Valley of the Ashes aka Willets Point is a microcosm of the society that we live in today from NYC to Timbuktu. Gentrification and urban renewal is the name of the game but is it necessarily the best thing for the community? It seems like we are always pushing a lower income bracket out and replacing with a larger one to eradicate the smaller fish. WE as immigrants of this nation and I mean WE from all colors, creeds, & ethnic backgrounds came to the United States for a better tomorrow. Sometimes a better tomorrow doesn't come until years later, sometimes decades, maybe even longer?…maybe it will never come but we keep on fighting for our rights & equality for a possibility of this better tomorrow.
We recommend THE IRON TRIANGLE with a solid iron fist in the air!
Catch THE IRON TRIANGLE at DOC NYC on THU. NOV. 16, 12:30PM (IFC Center, 323 6th Ave. NY,NY)
I would like to add that watching Foreign Parts (2010), another documentary focused on the heartbeat & day in the life of this Willets Point neighborhood will give you a good understanding on the lives and community that are at stake here. The Iron Triangle documentary will fill in the cracks, iron out all the creases, and give you a better grasp of the stipulations involved between the fight with the auto-shop owners, employees, & their families vs the City of NY and the land developers.
Tags: citifield, docnyc, docnyc 2017, gentrification, new york documentaries, ny mets, willets point
Posted in art, community, movies, mr. c, theatre | Comments (0)
November 10th, 2017 by chocko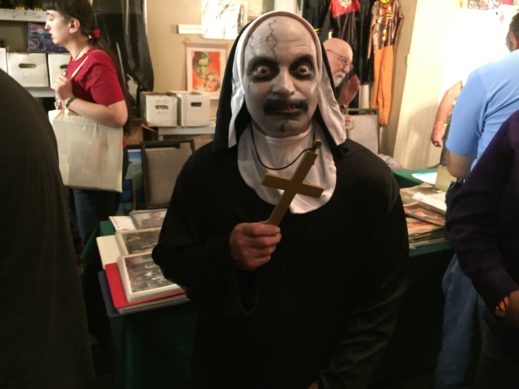 Hey you stinky zombies, ugly nuns and mummies! Chiller Theatre time came once again..the spooktacular expo for fans of horror, sci-fi and everything else in between. We hope you hobbled out of your musty basements, hopped out of your crypts, and made it out to Parsippany, New Jersey to buy some monster movies, memorabilia and meet your favorite stars. Where else can you run into the legendary wrestler Honky Tonk Man and Michael Nesmith of The Monkees even before you step foot in the door?!? As always there was a huge number of guests and there were cast reunions of movies such as Last Starfighter, Creepshow 2, Nightmare On Elm Street 3 and The Burning. Here's a look back at Chiller Theatre in October 2017 through some ghastly photos.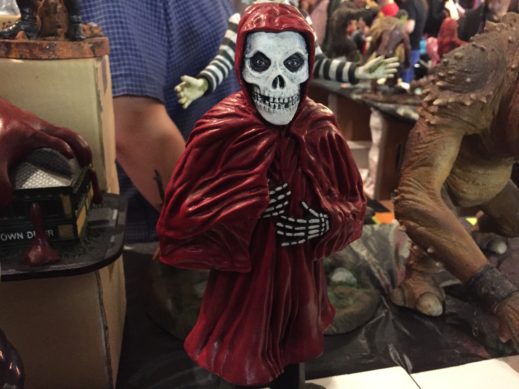 The Crimson Ghost was seen in the Vendor Area. Most people and fiends see the Crimson Ghost and immediately associate him with the punk band The Misfits, but the Crimson Ghost actually originated from the 12-episode 1946 Republic film serial. Check out the trailer if you dare!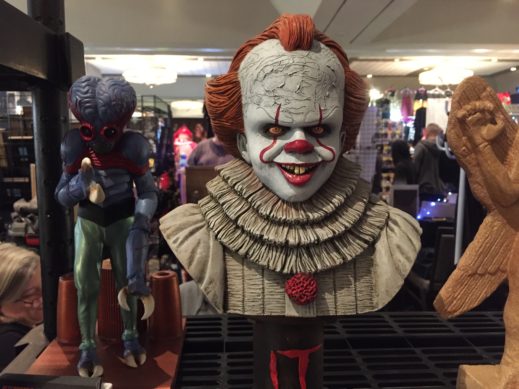 More scary wares at the huge vendor area. Pennywise is watching you!

Rancor from RETURN OF THE JEDI. Who's ready for the next Episode?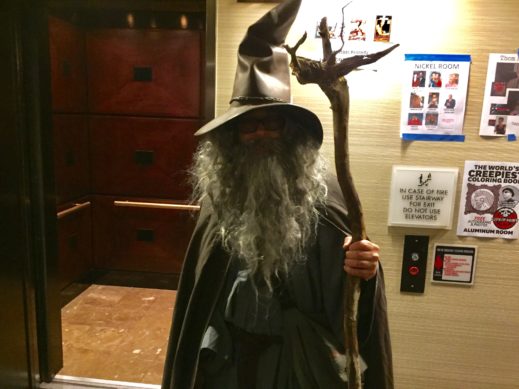 Fool of A Took! That's not a member of ZZ Top, It's that OG, Gandalf!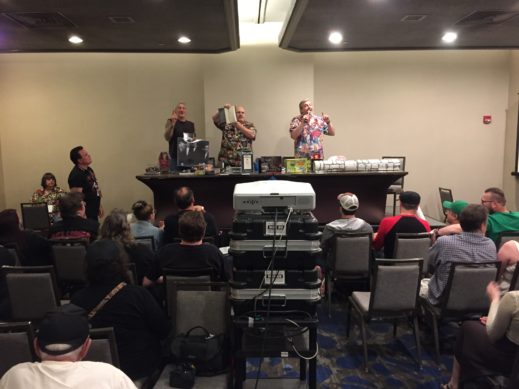 Follow Ted A. Bohus (THE DEADLY SPAWN) and bid on horror collectibles at the Chiller Auction and make your credit card scream for mercy!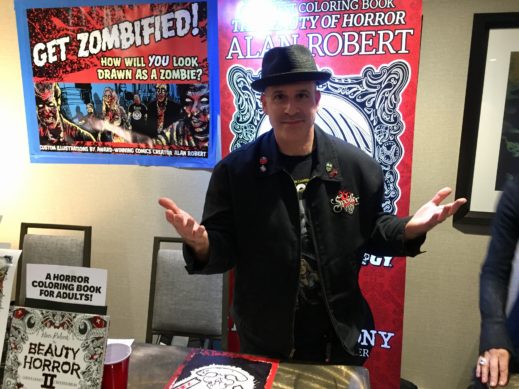 Alan Robert of Life Of Agony was in the house to draw you zombified and sign his latest goregeous coloring books and comics. We need more dudes like Alan at the show. He was super friendly, wanted to take photos with you without charging a dime and generous with extra freebies like LOA stickers and guitar pics. I bought an issue of his Killogy comic book series with Doyle of The Misfits on the cover. Great stuff!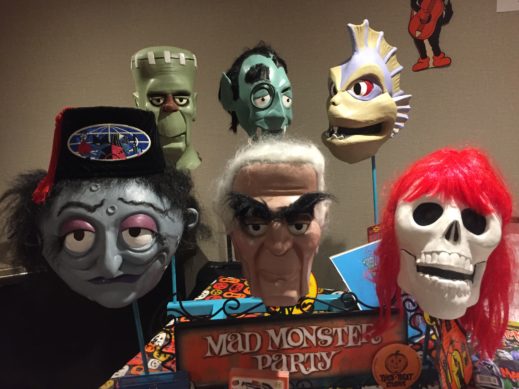 Rankin/Bass historian, Rick Goldschmidt had some vintage animation puppets on display along with Mad Monster Party memorabilia.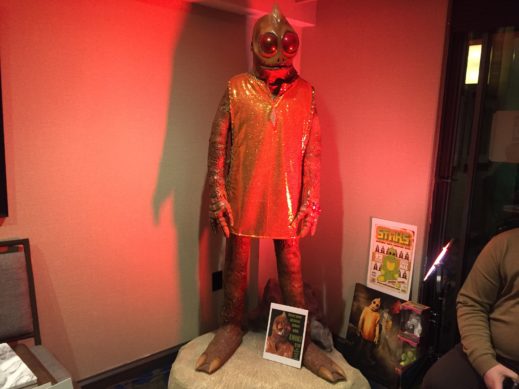 Enik from Land Of The Lost is an an ancestor of Sleestak. Fun fact!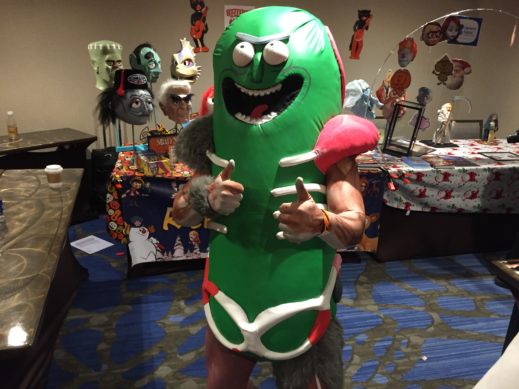 Rick & Morty fans and perhaps kirby pickle enthusiasts will recognize this costume…it's Pickle Rick! People love him! He's kind of a big dill.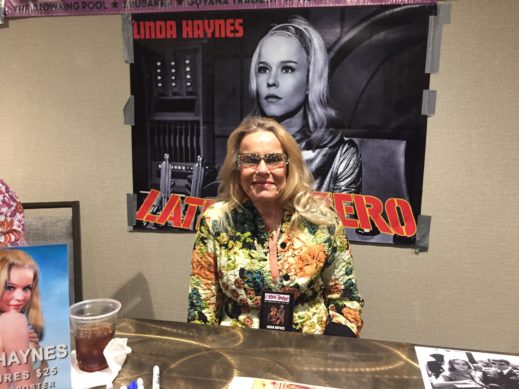 Linda Haynes was in the house. We kinda geeked out when she told us the story about how Quentin Tarantino was trying to contact her when he was to direct an episode of ER. Linda never returned his call because she didn't know who he was at the time. I bought an autographed photo of her in the movie Coffey with Pam Grier and another one from the movie Rolling Thunder (1977), which is a favorite of Tarantino and inspiration for his short lived distribution company by the same name.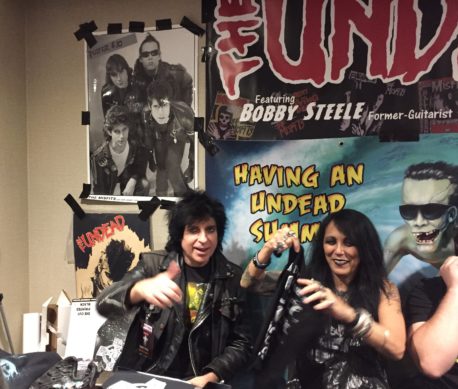 Bobby Steele and Diana Steele of THE UNDEAD! Cool ghouls and the friendliest punk rockers you'll ever meet. They have a new record out titled "Having An Undead Summer" which features Diana on lead vocals on the track "Oh Frankie" which sounds like a Ramones tune with Joan Jett on the microphone. Love that little homage to The Munsters too! Diana also lends her pipes to the track titled "Ridin' The Graves" a great surf song for all those on the beach dressed in black from head to toe. You'll be longing for the summer when you hear Bobby singing about romping through the cemetery and surfing by the light of the moon on tracks like "Hearse Song" and "Undead Summer." Get yours on blue or orange vinyl! Also some "Live Slayer" albums have recently been unearthed. The long out of print live Undead album is back for a limited time! Undead at Dingbatz on Dec 8 with The Independents! Be there.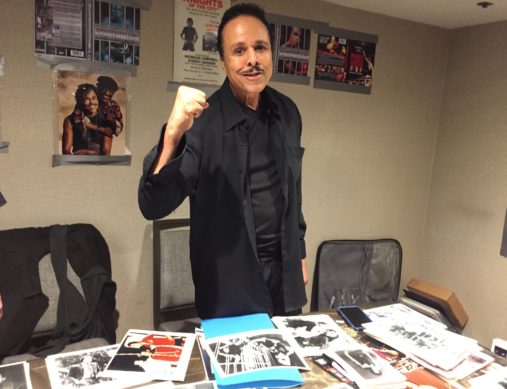 Leon Isaac Kennedy from movies such as PENITENTIARY and BODY AND SOUL was ready to rumble. Leon is a man we would love to interview!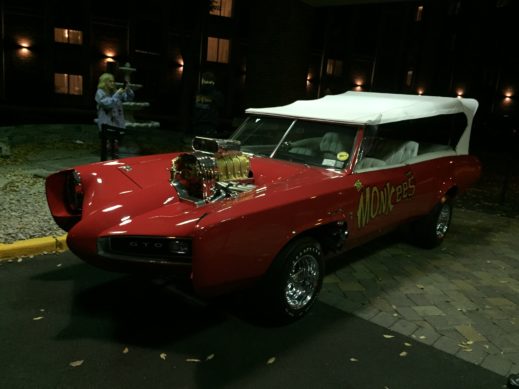 The original Monkeemobile was parked out in the front along with other famous vehicles including Sanford and Son's Ford pickup truck.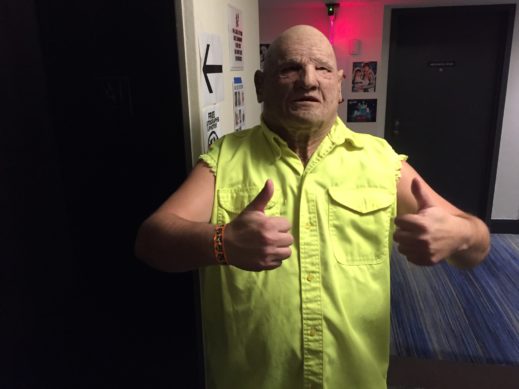 This zombie we ran into lurking in the lobby looking for brains gives Chiller Theatre two thumbs up! See you next time in the spring.
Check out Chocko (njmisfit) and Mr. C (planetchocko) on instagram.
Follow @planetchocko on Twitter. LIKE us on Facebook too. Thanks!
Tags: 2017, chiller theatre, convention, expo, horror, Linda Haynes, The Undead
Posted in art, chocko, music, toys | Comments (0)
October 22nd, 2017 by Mr. C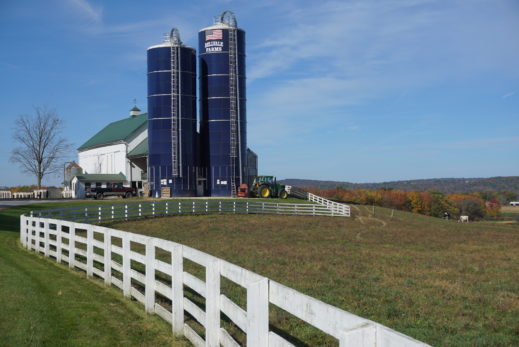 (Bellvale Farms in Bellvale, NY)
—————————————————————————————————–
I felt crummy that I couldn't commit to the all day Tour De Bronx ride today, an annual free bicycle ride that tours the borough of the Bronx. But fortunately, the day wasn't completely wasted as we took a half day jaunt into the beautiful countryside of Warwick, NY and the surrounding farmland and quaint villages to reset the internal battery. It's always a treat to get away from the outskirts of the City especially during late October to witness the changing of the guards of fall foliage. This area of the lower Hudson Valley of NY from Bear Mountain to Seven Lakes Drive, all the way to Orange County where the NY Renaissance Fair lives including Warwick, Bellvale, and all points to Woodbury, NY is easily my favorite destinations in NY State to spend a day away from Metropolitan NYC. Hiking, biking, motorcycling, & even just driving through these parts is a treat!
——————————————————————————————————
(The first stop since we were passing by here anyway before heading towards Pennings Farms, Orchards and Market was the Bellvale Farms Creamery. The Creamery wasn't open until 12p but we made a quick pit stop here to take a few photos before the hordes of ice cream aficionados pack the line.)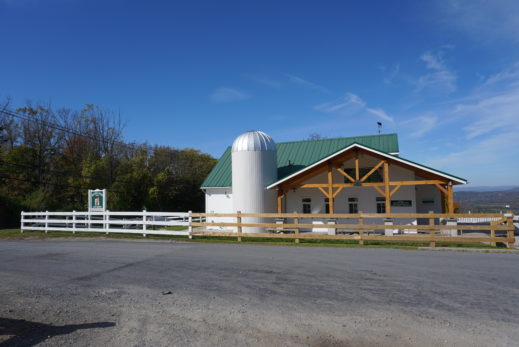 (Backdrop behind the Creamery)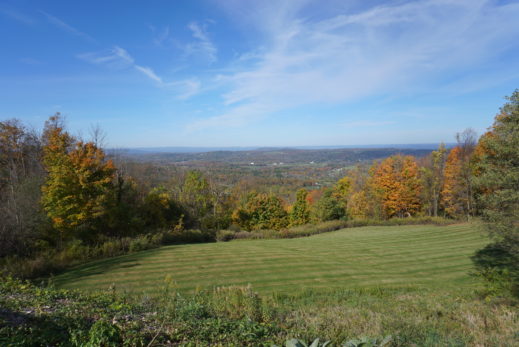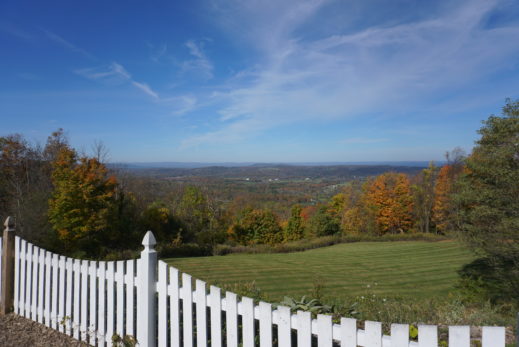 (We drive about a mile down the road to the actual Bellvale Farms to take a peek of the source of where the natural ingredients are harvested)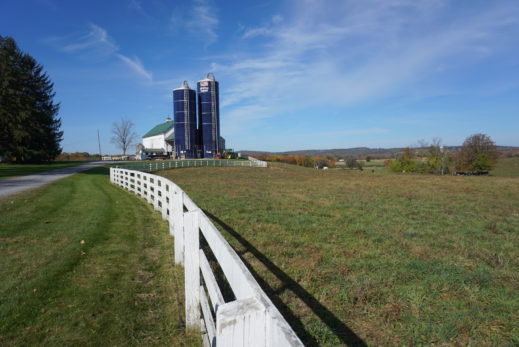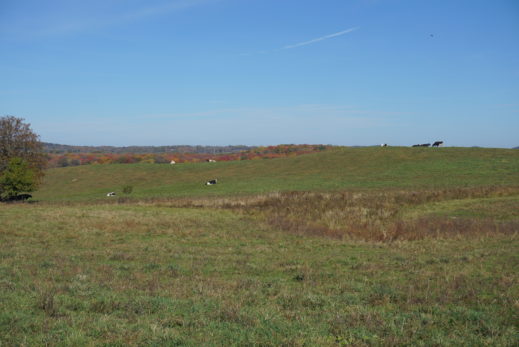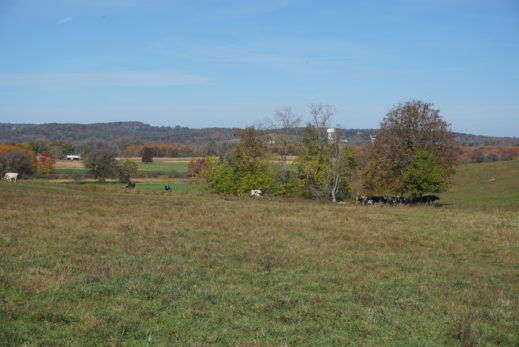 (The next stop was to the Village of Warwick. Destination – Noble Pies Cafe. We found out the cafe storefront of Noble Pies was permanently closed. So we headed to their original location where the actual magic of pie making takes place.)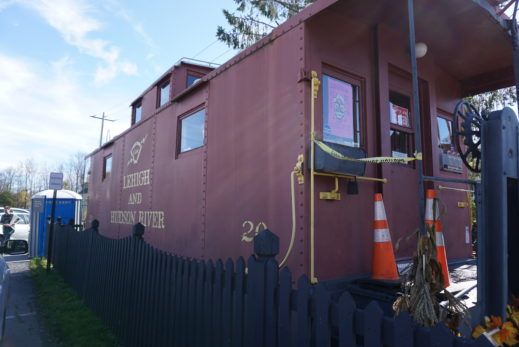 (Farmers market in downtown Warwick)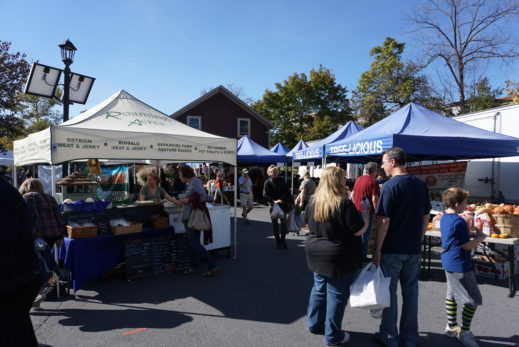 (Apple Pie @ Noble Pies. Fresh pies made from fruits picked at the local orchards. Apples are from nearby Och Orchards. the pies here are amazing including sweet and the savory variety. I have tried the Apple, Pumpkin, & Rhubarb and they were all amazing! My friend is attracted to their savory meat pies like Shepards Pie and their Chicken Curry variety!)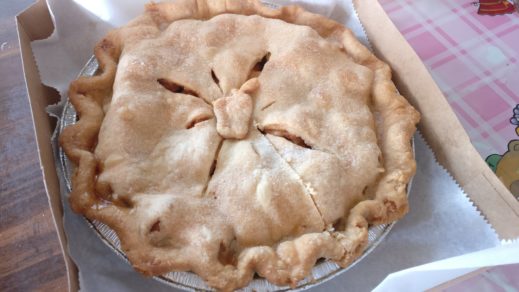 (We get in the car and drive a few blocks down to Pennings Farms, Orchard & Market. This is an amazing space of farm, orchards, market, beer garden, cider orchard, food court, & play garden for adults & kids alike!)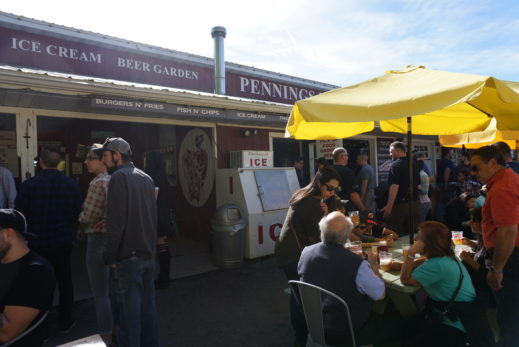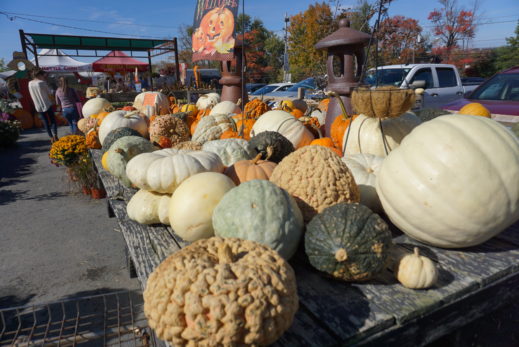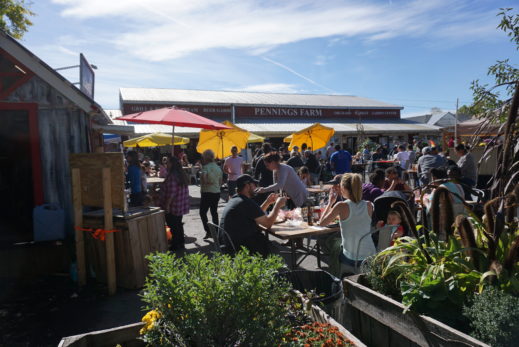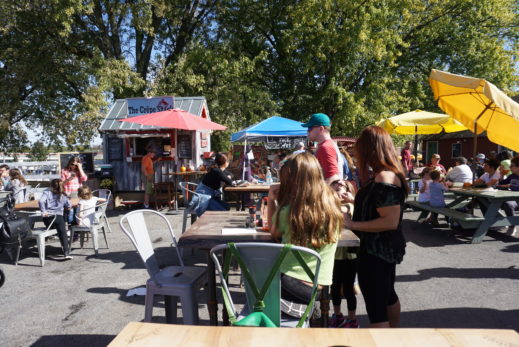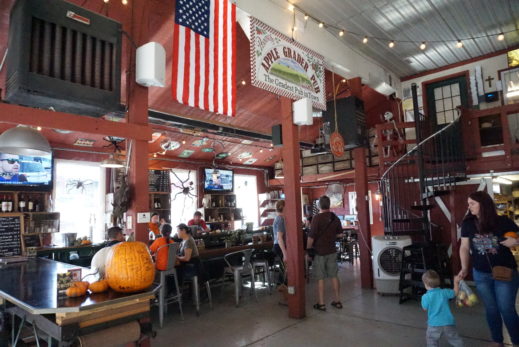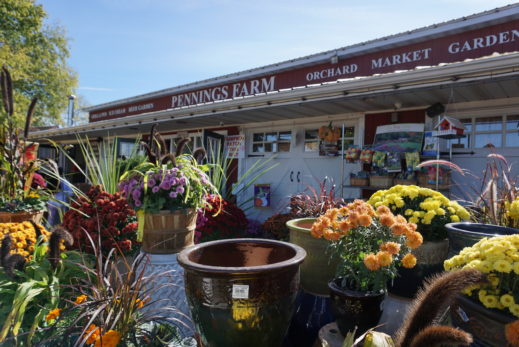 (enjoyed this bbq brisket sandwich with beer cheese!)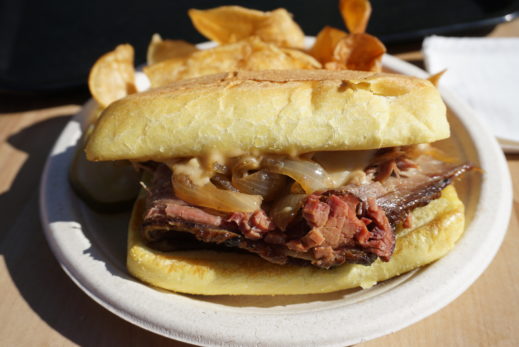 (Pennings Cider Orchards/Distillery – 21 and over only!)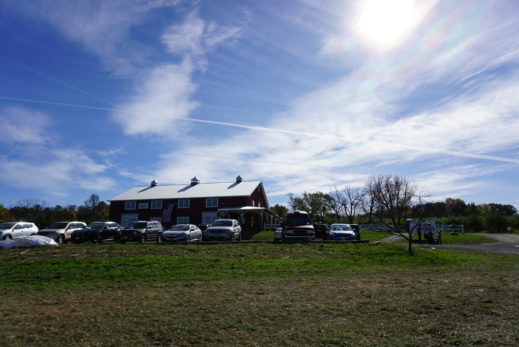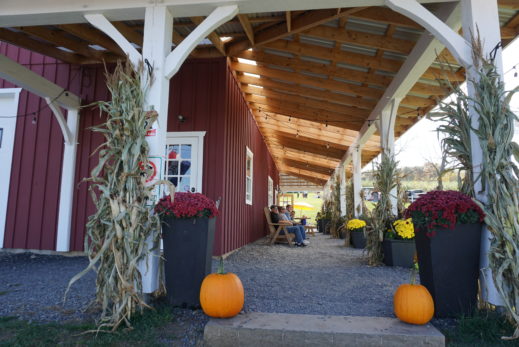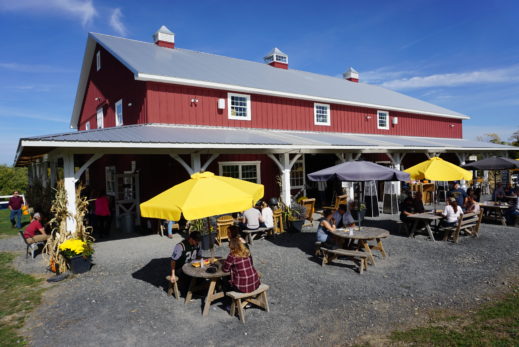 (After soaking in mucho sun & fun at Pennings Farm, we head back to Bellvale Farms Creamery for some ice cream! But before that we wanted to drive by the grounds of The Warwick Drive-In Movie Theater – one of the only standing and operating outdoor car drive-in movie theatres in our area! The Warwick Drive-In was a stones throw away from Pennings Farm.)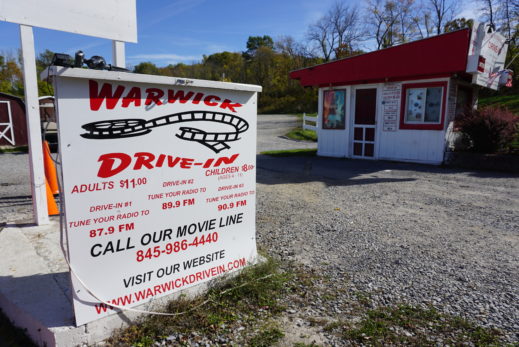 (It looks like Blade Runner 2049 is playing here!)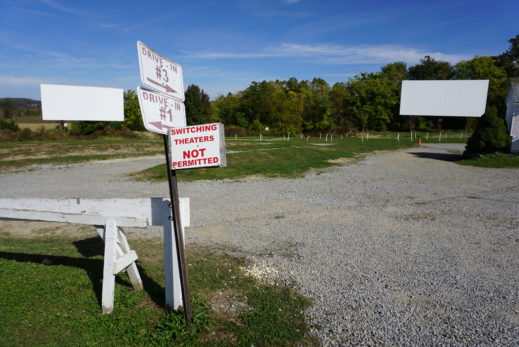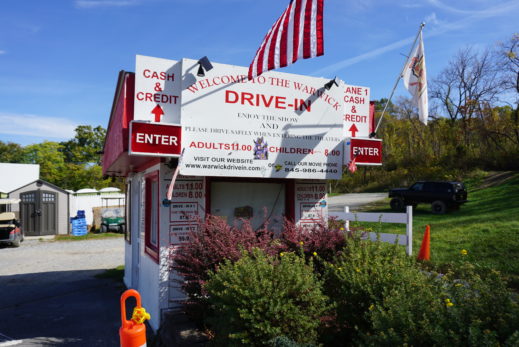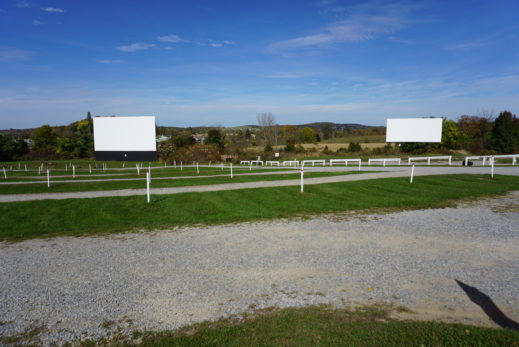 (Finally, we return back to the scene of the crime, the Bellvale Farms Creamery for a cold one for the road!)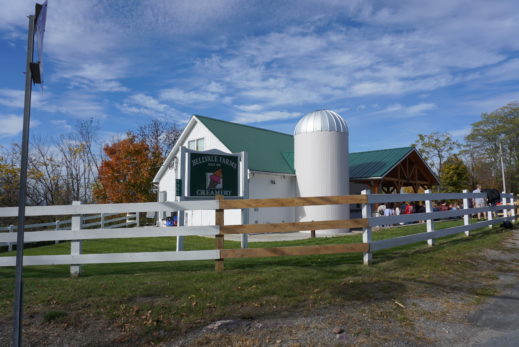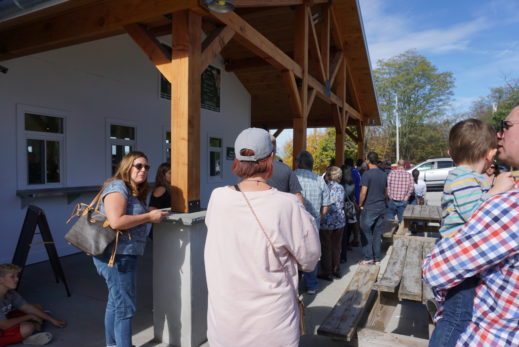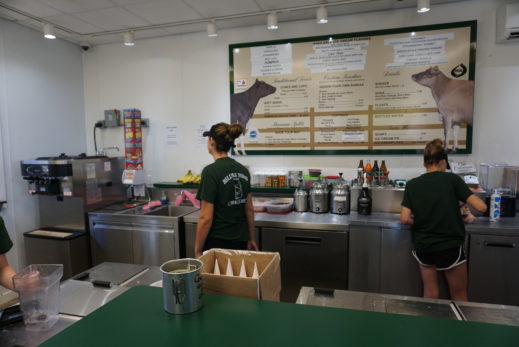 Posted in community, mr. c, photos, thoughts, travel | Comments (0)
October 7th, 2017 by Mr. C
(L: Lockheed Bushmaster,R: Coast Guard Sikorsky Helicopter)

————————————————————————————————————–

Just a mere 5 minutes away from the Planet Chocko kitchen if all the traffic lights cooperate leading towards Teterboro Airport, lies the Aviation Hall of Fame and Museum of New Jersey! This was one of those places that I always said to myself, I gotta make my way down there one of these days but I never did, even with the convenience of growing up in these parts for most of my life. Well, this weekend I finally made it down there! The Aviation Hall of Fame and Museum is dedicated in preservation of NJs most honorable who's who in aviation and space heritage. The Museum also gives great insight especially "sight" into historic air and space equipment, aircraft, artifacts, photos, artwork, hands-on exhibits, & model collection. This facility also has more than 2500 volumes of books and hundreds of aviation videotapes. This is the place to geek out in anything Aeronautics! All the resources here are educational and inspirational!
(a nosey Martin 202A Airliner)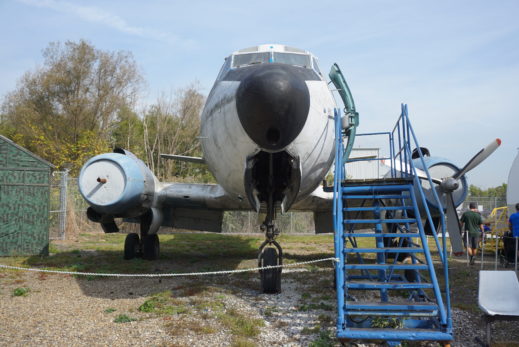 (NJ Hall of Fame in Aeronautics)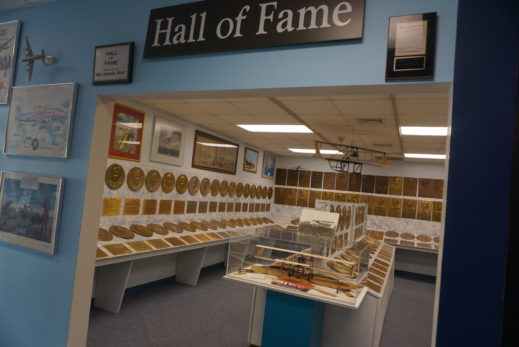 What drew me in to this particular visit was the Open cockpit weekend when the public can walk inside the cockpit of several planes to get a feel of what it's like being a pilot! I believe the Aviation Hall of Fame has open cockpit weekends once a month or every two months. The outdoor display of real life aircraft was also the main draw for me. Here I saw a Martin 202A Airliner from the 1950s, a Bell Cobra Attack Helicopter that has seen action in the Vietnam War, the Coast Guard Sikorsky Helicopter, a Lockheed LASA 60 Bush plane, an Airport Rescue & firefighting Vehicle, a TWA Convair 880 Jetliner Cockpit and others that I couldn't identify. Now that I have broken the air-waves, the Aviation Hall of Fame of NJ will definitely get more play in the Planet Chocko lineup! Maybe we'll run into you geeking out in flight!
—–
Teterboro Airport
400 Fred Wehran Dr, Teterboro, NJ 07608
—————————————————————————————————————
(x2-rocket-airplane-engine-Curtiss-Wright-1951)

(wright-aeronautical-j5-whirlwind-engine-built-in-paterson-1920s)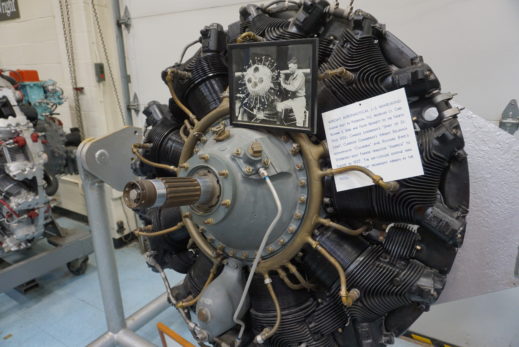 (TWA Convair & a Martin 202A Airliner view)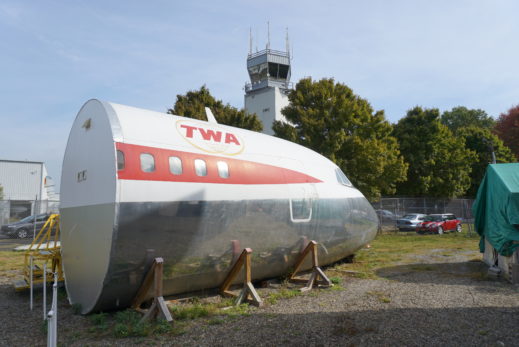 (inside the cockpit of the 880 convair jetliner from 1958)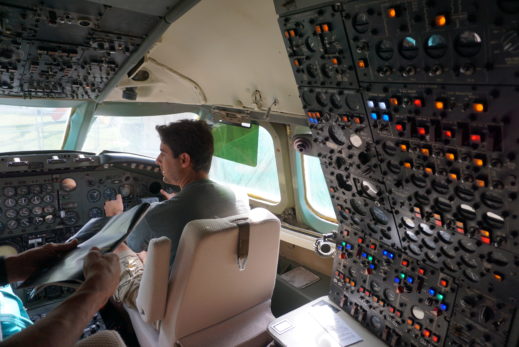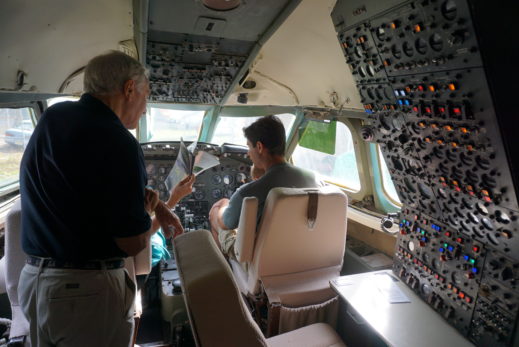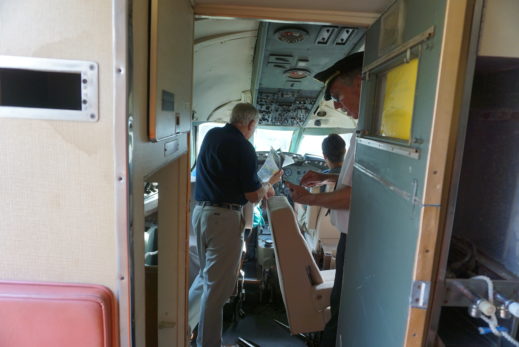 (Martin 202A Airliner from 1950s – the-spirit-of-arthur-de-domenico)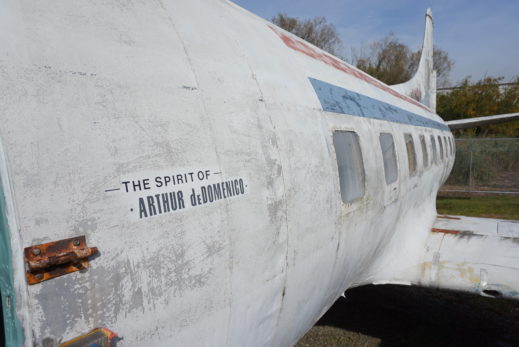 (the-lawrance-aircraft-engine-2-cylinder-1916)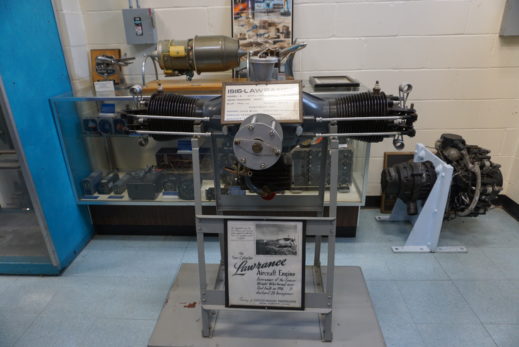 (Martin 202A Airliner – something tells me these weren't the original seats for the cockpit?!)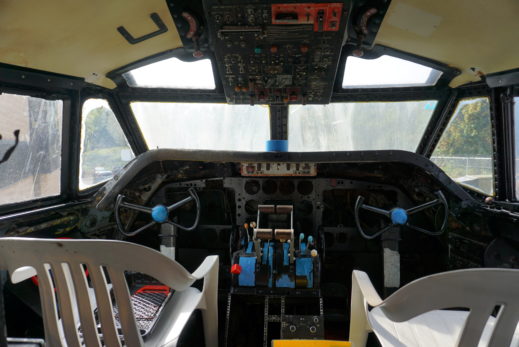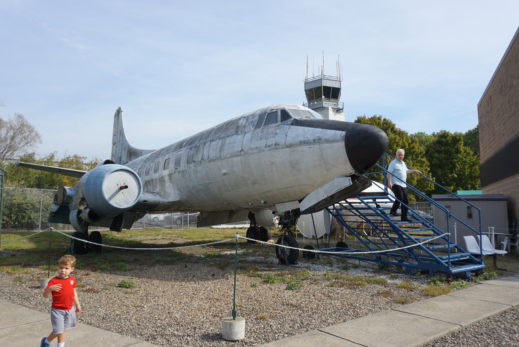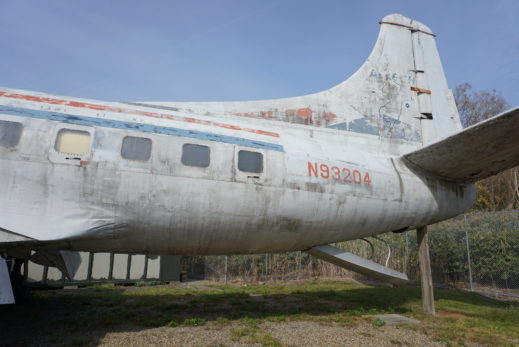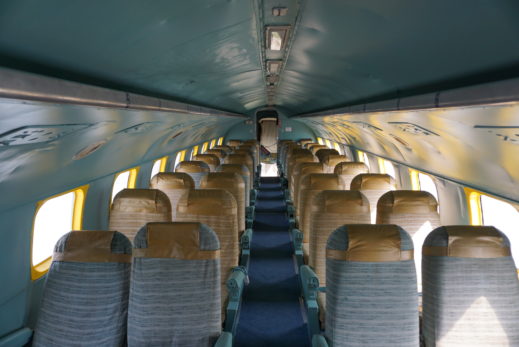 (Hand on exhibit for the kids and big kids alike!)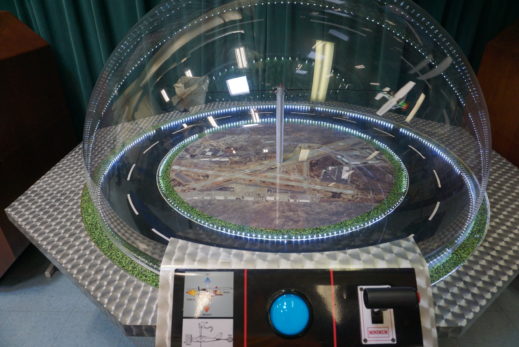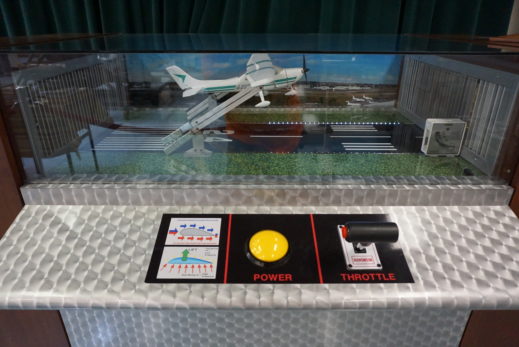 (J44-turbo-jet-engine-teterboro-school-of-aeronautics)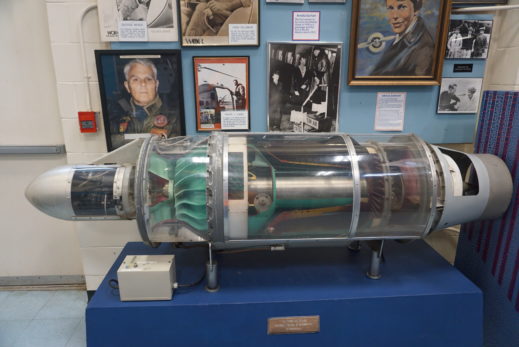 (Does this remind you of M*A*S*H ?)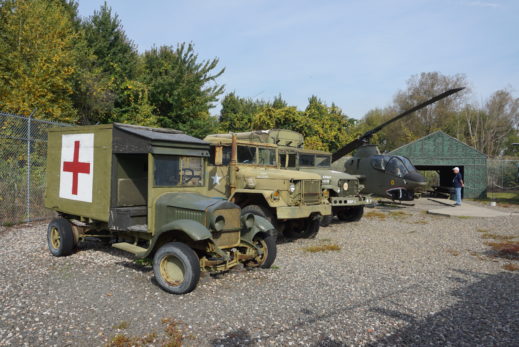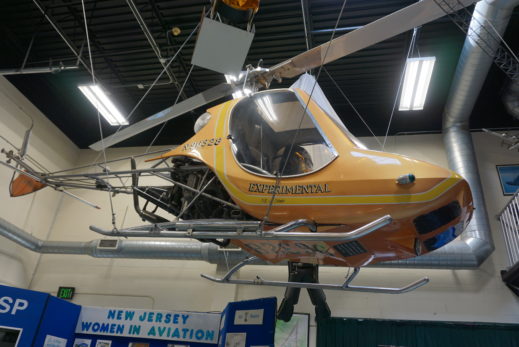 (old significant propellers and a Charles Lindbergh artifact w/ his stop at Teterboro Airport)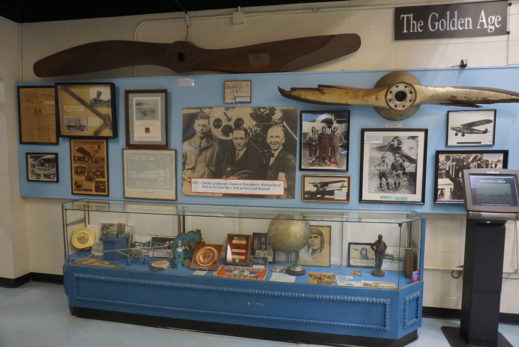 (One of the first Hovercrafts – NJ made – Glidemobile-hovercraft tested at beisers-pond in sparta,nj-1959)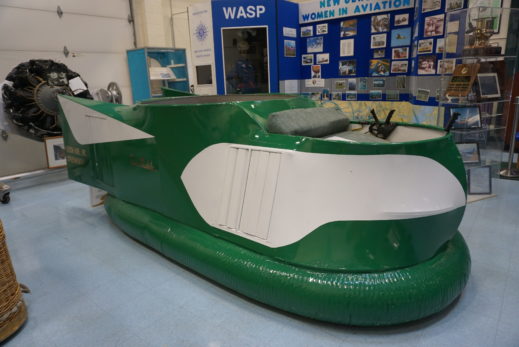 (Bell Cobra gunship Attack Helicopter has seen action during missions at Vietnam War)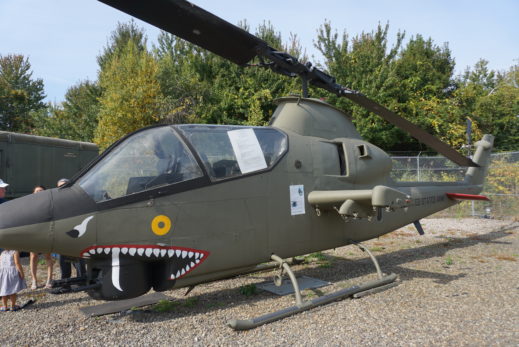 (Coast Guard Sikorsky Helicopter)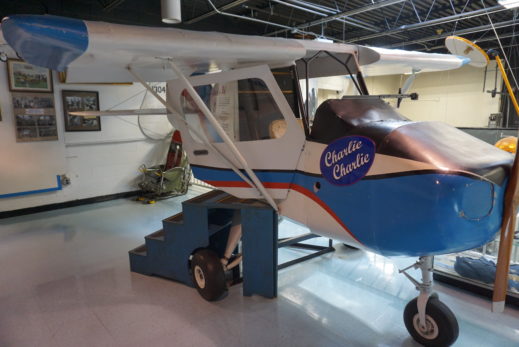 Posted in art, community, mr. c, photos | Comments (0)
September 28th, 2017 by chocko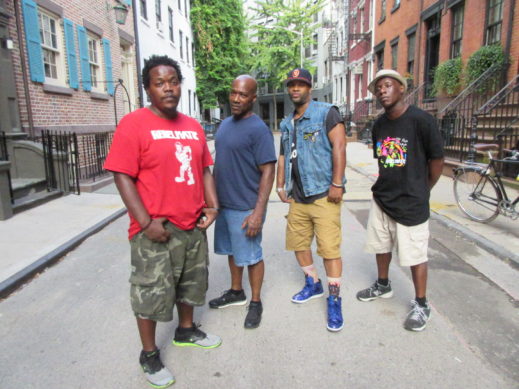 Rebelmatic (Creature, Ray Reed, Alkatraz and Karnage) photo by Ricky Powell
It has been a busy year for New York City's hard rocking Rebelmatic. They played Punk Island and for the second time, the AFROPUNK Festival. You can catch them on television…they were recent musical guests on The Chris Gethard Show and featured performers on BRIC TV. They just played an insane show at The Bowery Electric to promote their newest EP, Eat The Monster. Their punk songs sound like if you put the songs of Agnostic Front, Bad Brains and Public Enemy and mixed it all in a blender. See them live and you will wanna start a mosh pit. Rebelmatic features Creature on vocals, Alkatraz on guitar, Karnage on bass and vocals and Ray Reed on drums. Be sure to support this band, go to their shows and pick up their latest music, Eat The Monster. Thanks to Creature and Karnage for taking the time out and doing the following interview.
Tell us the meaning and origin of the band's name.
CREATURE: The origin of the band name was inspired by the song, "Rebel Without A Pause" by Public Enemy. Also, another inspiration was the album title, "Illmatic" by Nas. It's about resilience and being the ultimate rebel. When you know what you want to accomplish, you go all out. You don't have to think about it, it's automatic. So that's the meaning of Rebelmatic.
How did you all meet and what inspired you to start a band?
CREATURE: We all met in different ways. I met Alkatraz through mutual friends, because we are the same area in Corona, Queens. I met Karnage at this show we did at Port 41 on W. 41st in Manhattan. He was in this band, Shakuan, as a guitarist. We were all there to open up for blk Vampires. We started talking and we had similiar vibes and similiar music interest. A few months later, his band breaks up, and we we're looking to fill a bass slot. We already had a guitarist playing bass for us, but he wanted to get back on guitar. So I said hey man I think you would be a dope fit on bass. He was already a fan of our music, so he winded playing bass for us. Our drummer Ray Reed, he answered an ad we had in the musician section of backpage.com. This the current line-up over the past year and a half, but Rebelmatic has existed for eight years.
KARNAGE: I met Creature at W. 41st in Manhattan. My band at the time, Shakuan, was on a bill with Rebelmatic, and blk Vampires. We started talking and realized we had a similiar upbringing, as far being black men, and being fans of rock music and hip-hop. We kept in contact after that show, and began to go to Rebelmatic shows. I became a fan, and I got to know the other members including Alkatraz. Few months later, Shakuan breaks up, and Creature asks me if I wanted to play bass for them. I played guitar already, so I made the transition to bass easily. The rest is history. I have been in Rebelmatic for four years now.
Describe the music you play and what do you want the listener to get out of it?
CREATURE: The best way to describe our sound is James Brown in a mosh pit. What we want people to get from our music is an unadulterated experience. That means feeling the honesty, the energy, and the music kicking their ass! It's social, it's introspective, it's grass root, not misogynistic, and it's fresh and exciting.
KARNAGE: Yes, I would say it's James Brown in a mosh pit too. It's aggressive, groovy and honest. We want the listener to get a sense of relentless passion, and unbridaled fury. Especially seeing us live, we want the listener to have a hard time containing themselves. They have got to rock out with Rebelmatic.
What are some of your musical influences?
CREATURE: Bad Brains, Public Enemy, James Brown, Wu-Tang Clan, Nirvana, The Doors
KARNAGE: Black Sabbath, Funkadelic, James Brown, Soundgarden, The Deftones, Public Enemy, Redman, Bad Brains, etc. Too many to name.
Tell us about the new EP, Eat The Monster. How was the writing and recording process like?
CREATURE: The writing process was natural. The songs write themselves. We either jam out on a riff at rehearsal, or someone comes in with a song idea and we work that out. Sometimes I have lyrics, sometimes I don't. If the music hits me right then, I'll freestyle the lyrics, and then format it later once the music together. We don't record any songs until we have performed them. We may have performed the song for three months or more before going in the studio. The recording process is easier because of that. Usually the songs are done in 1 to 3 takes. Then we go back in to do overdubs, fattened up the sound and that's it. We take our time, but our writing and recording and process isn't drawn out. This music is meant to be heard live, but you get a recording to take home with you. We try to keep the recording as close to the live experience as much as possible.
What has so far been the most memorable show that you ever played and why?
CREATURE: Afropunk 2013 and 2017, Punx of Color 2017 and Aesop Rock and Rob Sonic at Irving Plaza in 2016. We dig Afropunk because it's always a lot of people. Some get Rebelmatic, some don't, but it's cool. We're playing outside and that always feels free. The Punx of Color 2017 was fun because it was a big basement party in someone's house, and it was jam-packed with people. From the first note to the last, the energy was electrifying. It was one the most purest and intimate shows we have ever done. The Aesop Rock and Rob Sonic concert was great because it was a hip hop show that was sold out. I performed songs from my EP, Torn Together, with Rebelmatic and then we finished off the set with a Rebelmatic song , "Walls Have Ears" from our Judas Goat EP. The audience was receptive in a way that was amazing.
What are some bands or musicians that you recommend listening to?
CREATURE: I'm going to name any bigger bands, because everyone knows those bands. I'll recommend some bands of our musical ilk that we know. I would say listen to Fear Is Dead, Red Arkade, Maafa, The Bandroids, blk Vampires, Killer of Sheep, Ache, and Activator
KARNAGE: I'll recommend some unheard of bands. I recommend Demon Fuzz, Black Merda, The 1619 Bad Ass Band, Ebony Rhythm Funk Campaign, Ballin' Jack, The Mighty Ryeders and Aguaturbia.
Do any members of Rebelmatic have hobbies or other talents or interests outside of music?
CREATURE: I rap and have been rapping since I was a teenager. I have a solo album, and two EPs. I still record by making appearances on other people's music that I'm associated with. I'm working on putting out another rap project, but instead of beats from producers, Rebelmatic will provide the music. Aside from being a musician, I'm a father of two children. I have a son and a daughter. My ultimate life now is being a musician and a father.
KARNAGE: I play guitar, but I joined Rebelmatic as their bassist. I also DJ under the name DJ Eddie Nocentelli. I spin funk, soul, jazz, world music and hip-hop. I also rap. I'm also a teaching artist in elementary after school program on the Upper West Side of Manhattan.
What are some of your favorite movies?
CREATURE: Coonskin, The Spook Who Sat By The Door, Serpico, Carlito's Way, Goodfellas, The Education of Sonny Carson, Do The Right Thing…these are movies I come back to and will watch again and again.
KARNAGE: Some of my favorite movies are Heavy Traffic, The Black Gestapo, Coonskin, I'm Gonna Get You Sucka, Don't Be A Menace, Menace To Society, Drop Squad, Goodfellas, The Killer, The Professional, etc.
Name your top 3 favorite hip hop albums.
CREATURE: 1. Public Enemy- It Takes A Nation of Millions To Hold Us Back 2. Wu-Tang Clan- Enter The 36 Chambers 3. Mobb Deep- The Infamous
KARNAGE: 1. Redman- Whut? Thee Album!, 2. Ghostface Killah- Supreme Clientele and 3. The Roots- Things Fall Apart
If you guys were professional wrestlers, who would you want to battle in the ring and what type of match would it be?
CREATURE: If we were professional wrestler, we would battle The Road Warriors, The Legion of Doom, Jake "The Snake" Roberts, and the original Four Horseman. That's Tully Blanchard, Ole and Arn Anderson and Ric Flair in a Steel Cage Match. However, if we're talking non-wrestlers, then it would be George Zimmerman, Donald Trump, Rush Limbaugh, and former New York City Mayor Rudolph Guiliani. Steel Cage Match! We would break his neck!
KARNAGE: Let's throw in Hacksaw Jim Duggan, George The Animal Steele, Sgt. Slaughter, and The Rock. It would be a Battle Royale Steel Cage match.
If you became the mayor of NYC, what are some things you would change?
CREATURE: I would enforce zoning laws against the building of luxury condos and co-ops in certain areas of the five boroughs. Also, I would stop gentrification, police terrorism, and protect Mom and Pop neighborhood establishments from being taken over by big business. These neighborhoods should be able maintain a sense of community and not commodity. It can be clean with some dirt on it. Remember, nothing grows from the earth without soil and dirt.
KARNAGE: I would change gentrification. There are other things, but that's ruining the fabric of neighborhoods. You have generations of families and businesses being forced out because of high property taxes. I'm not saying don't nice buildings in low income areas, but make them affordable for the people whom have been living there and want something better for themselves.
What are the current and future plans for Rebelmatic?
CREATURE: The current plans for Rebelmatic are to continue to promote Eat The Monster. In December, we are going to the Dominican Republic to play the Destruccion Masiva Festival. We will be playing with punk and metal bands. As far as future plans go, we'll keep recording more music. We'll keep being rebels without a pause.
Any last words you would like to share?
CREATURE: Go and get Eat The Monster everywhere online! Support music you feel is true.
follow Rebelmatic on twitter
like Rebelmatic on facebook
follow Rebelmatic on Youtube
www.Rebelmatic.com
Tags: afropunk, alkatraz, creature, eat the monster, elephant amnesia, hard rock, hardcore punk, interview, judas goat, karnage, new york city, nyc, punk, punk rock, ray reed, rebelmatic, survival gathering
Posted in chocko, interviews, music, photos | Comments (0)
September 27th, 2017 by chocko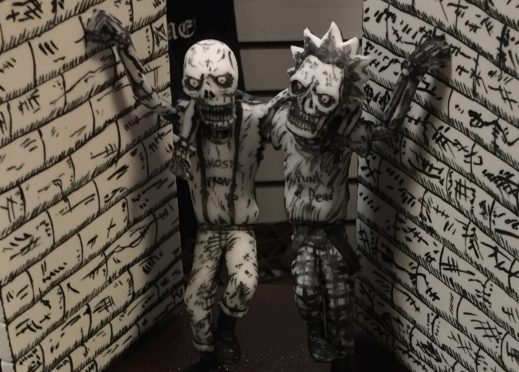 A couple weeks ago, Roger Miret, lead singer of Agnostic Front and one of the pioneers of New York Hardcore made an appearance at Generation Records in NYC to promote his memoir My Riot: Agnostic Front, Grit, Guts & Glory . The book is about Miret's life and story from coming to America straight outta Cuba at the age of four and living a chaotic life in the ghetto. While living in abandoned buildings on the Lower East Side surrounded by junkies and criminals, Miret befriends other young misfits who eventually band together and play shows at places such as the legendary clubs A-7 and CBGB. The book also chronicles Miret's encounters in prison along with the suffering of his family after being incarcerated for a drug charge. Despite the hard life, Roger Miret always remained humble, genuine and grateful. The book signing event was preceded by a quick introduction by Howie Abrams (author/co-founder of In-Effect Records) and a Q&A moderated by Drew Stone (director of The New York Hardcore Chronicles Film/lead singer of NYC's Antidote).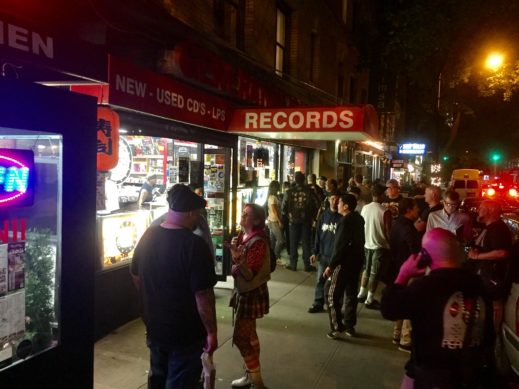 Generation Records located at 210 Thompson St, New York, NY 10012. Records, CDs…punk, metal, books, shirts. Used and New. Support!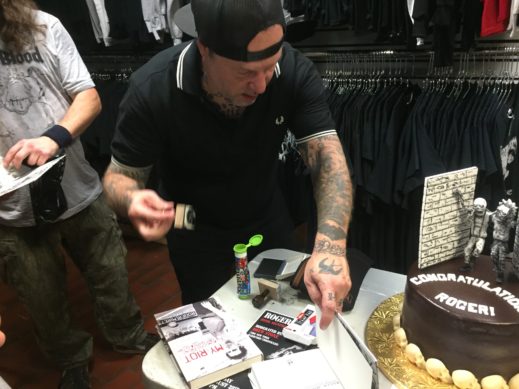 Roger signed books in the back and stamped each one with a special stamp to commemorate the event. There was an awesome looking cake by Vegan Treats which was inspired by a 1985 Agnostic Front tour poster. Scroll and check out the close up shot on top of the page!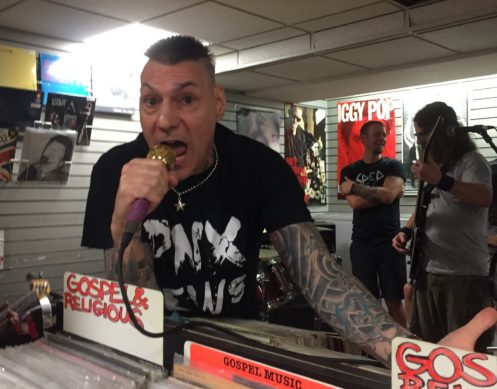 Stigma featuring original Agnostic Front member, Vinnie Stigma along with AF's Mike Gallo performed hardcore tunes to a packed house while Roger signed books. Vinnie is one of the funniest guys in the hardcore scene, so it's always a pleasure when he's on stage. The band fired up the engines and blazed through the following songs: NY Blood, Hard Living, My Reflection, Days Of Old, I Am, Turning The Tide, Don't Lose Faith, Dead Wrong and 15 Pints. Stigma ended their set with an Agnostic Front song, Power and Roger Miret joined the band for the Iron Cross cover Crucified. There was one attempt at a crowd surf and pile on…not recommended in a basement of a packed record store! NYHC Forever!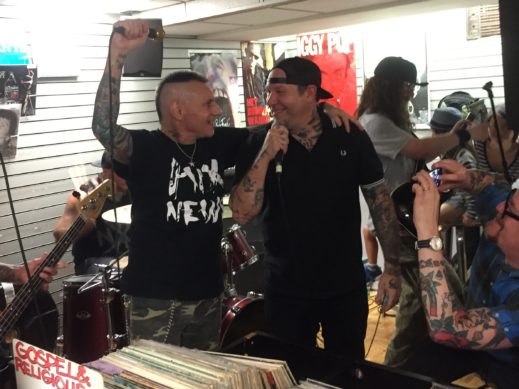 You can catch Roger Miret, Vinnie Stigma and the rest of Agnostic Front as they tour in celebration of their 35th Anniversary. They'll be performing in Florida for most of October, Europe in November and The West Coast and Texas in December. Get My Riot: Agnostic Front, Grit, Guts & Glory at the merch table or a rad book store near you. Check out some videos from the frontline at NYC's Generation Records below!
Check out Chocko (njmisfit) and Mr. C (planetchocko) on instagram.
Follow @planetchocko on Twitter. LIKE us on Facebook too. Thanks!
Tags: agnostic front, autobiography, drew stone, generation records, My Riot: Agnostic Front, new york city, new york hardcore, nyc, nyhc, punk, punk rock, record store, Roger Miret, stigma, vinnie stigma
Posted in art, chocko, music, photos | Comments (0)
August 27th, 2017 by chocko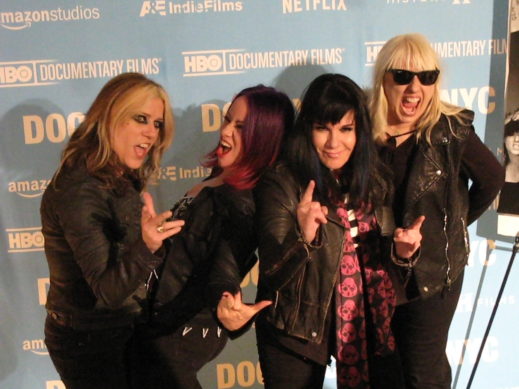 L7: Pretend We're Dead documentary made its World Premiere at last year's DOC NYC. The movie is the story of the all female punk, grunge, rock and roll band L7. Told mostly from their perspective with their own home footage, viewers are immersed into the van and on the road from the formation of the band to their breakup in 2001. Director Sarah Price did an excellent job culling 140 hours of video footage to tell the story of a band of rebels having to contend with the rigors of touring, the music industry and fame while having a good time. The film also features loads of previously unseen concert footage and interviews with Garbage's Shirley Manson, Nirvana's Krist Novoselic, Butch Vig, Joan Jett, Lydia Lunch and X singer Exene Cervenka. Chocko was in the house for the world premiere at DOC NYC which included a post screening Q&A with L7.

L7 at SVA Theatre with Joan Jett and members of The Lunachicks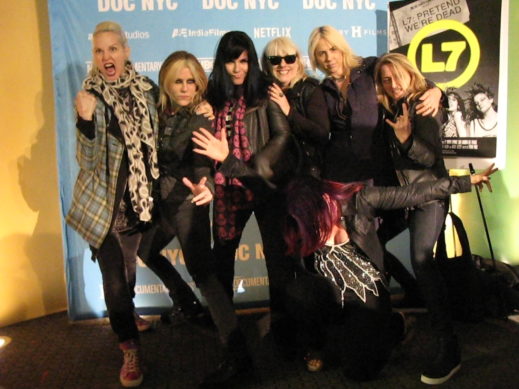 Goofing around in the lobby with L7 and The Lunachicks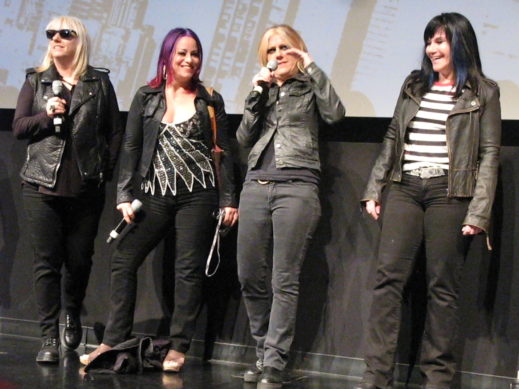 left to right: Suzi Gardner, Jennifer Finch, Donita Sparks and Dee Plakas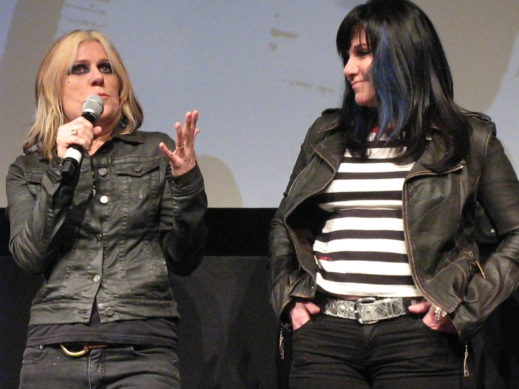 Donita and Dee answering the weird and freaky questions at the Q&A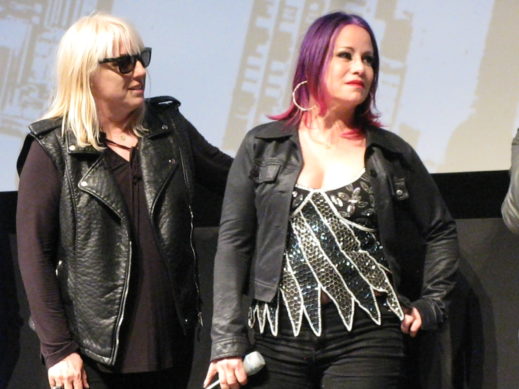 Suzi and Jennifer at the Q&A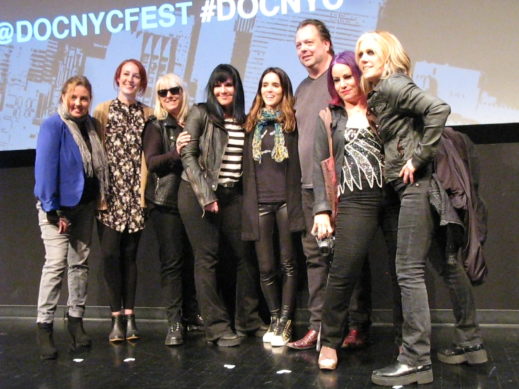 L7 along with editor Jolynn Garnes, director Sarah Price and producers Robert Fagan and Maria Aceves. Check out the video of the Q&A below!
L7: Pretend We're Dead will be released worldwide October 13 on VOD and Blu-ray / DVD. The film will be screening on a mini multi-city tour which gets rolling on September 1, with over a dozen dates and more to be announced in select markets this Fall. The band is also scheduled to play a bunch of West Coast dates. No news on any East Coast dates just yet, however you can catch a screening of the documentary at Nitehawk Cinema in Brooklyn on Thursday, October 5 at 7:30 pm along with a Q&A with producer Maria Aceves and L7's Donita Sparks. See you there!
Tags: cinema, dee plakas, doc nyc, documentary, donita sparks, jennifer finch, joan jett, L7, L7: Pretend We're Dead, movies, punk, Q&A, suzi gardner, sva theatre, The Lunachicks
Posted in chocko, movies, music, photos | Comments (0)
August 20th, 2017 by Mr. C
One of NYCs most popular annual events – Summer Streets NYC came to a close yesterday. Summer Streets & the Department of Transportation of NYC turns 3 consecutive Saturdays in August into a 7 mile car free zone stretching from Downtown Manhattan Lafayette Street / City Hall area all the way uptown to Park ave and 72nd Street. This year's program was in its 10th iteration and things went smoothly as usual. There are 5 rest stops and events along the route like live bands performing, dance team demos, water slides, free bike helmet giveaways, and other muses to stir up your attention. To be honest, I usually skip all the events and just enjoy the casual bike ride along this car free zone while watching people get their groove on in their many forms on the concrete pavement! You see folks jogging, walking, riding bicycles, on skateboards (electric & traditional), roller blades, tandem bicycles, scooters, & recumbents!
(I parked my car in Chelsea and started my Summer Street entrance on 23rd Street w/ my 2 wheeler!)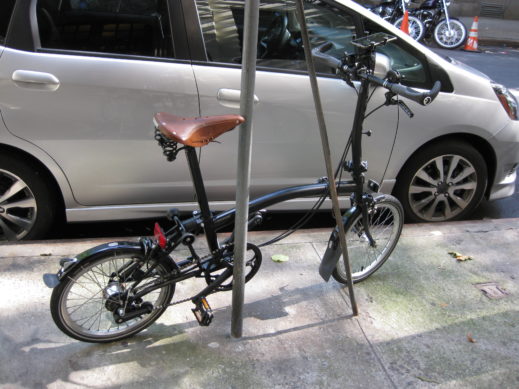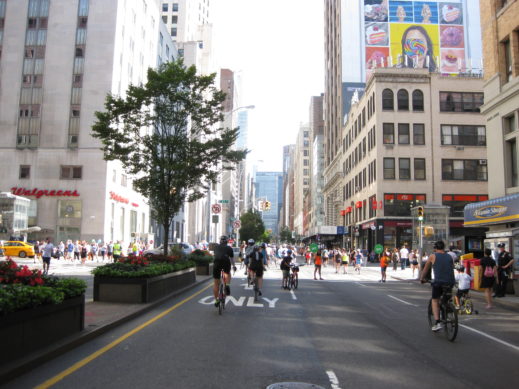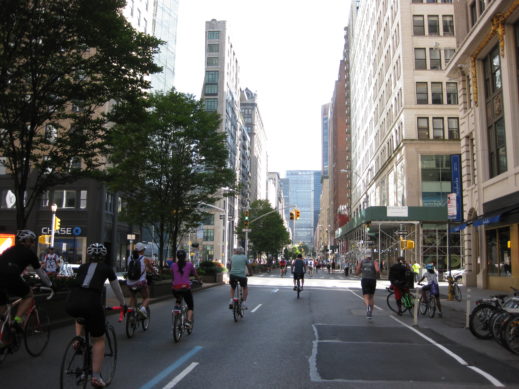 Every year, I try to talk myself out of participating in Summer Streets trying to rationalize that I ride my bike and enjoy the city regardless if they close the streets to traffic or not but I end up going to at least one of the Saturday's and end up enjoying the day to the fullest! No matter how many times I ride in the zombie free zone on Lafayette Street & Park Ave, it is special to takeover the streets without having to worry about the yellow assassins and other moving cages that are not aware of folks on two's.
(Park Ave approaching Grand Central Terminal and the Metlife Building)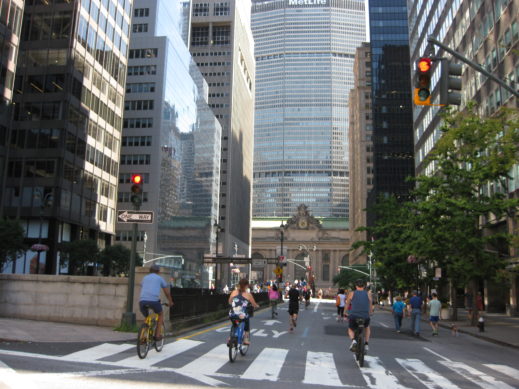 (Plenty of other fold-up bikes in the mix)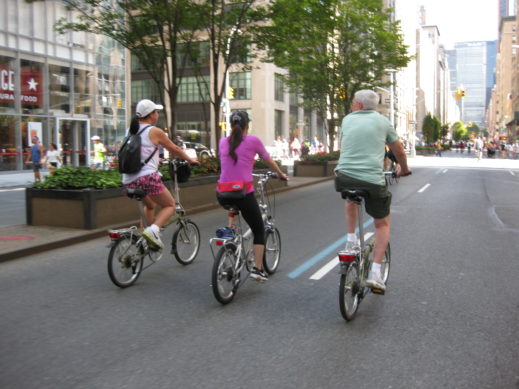 (diverting into Grand Central Station for a Coffee pit stop!)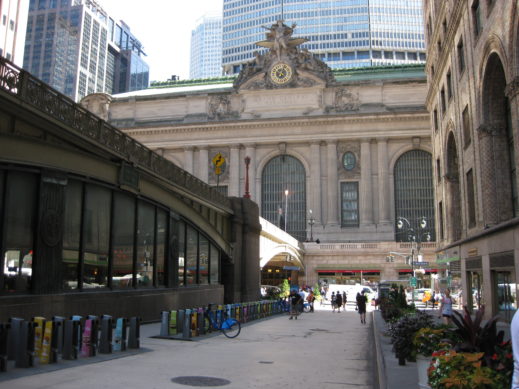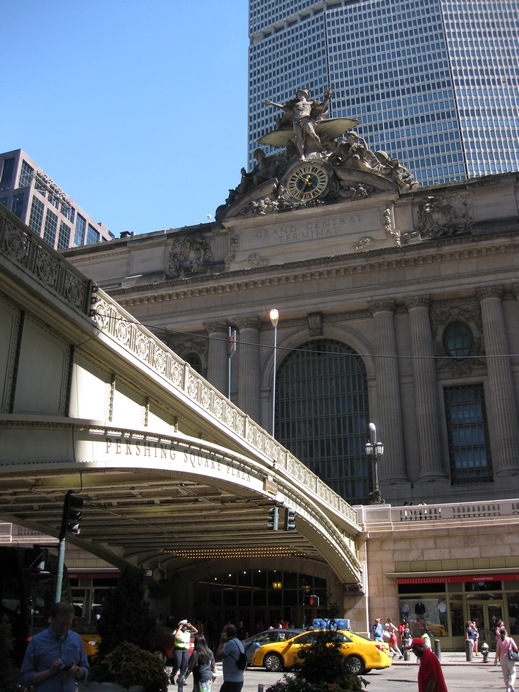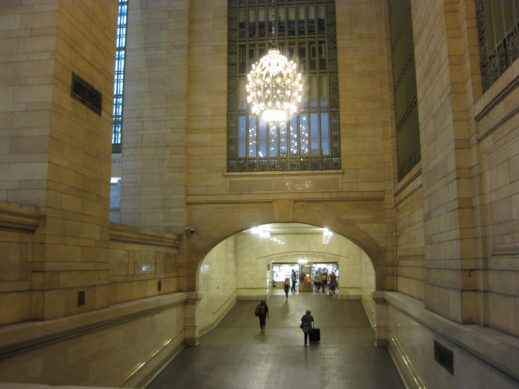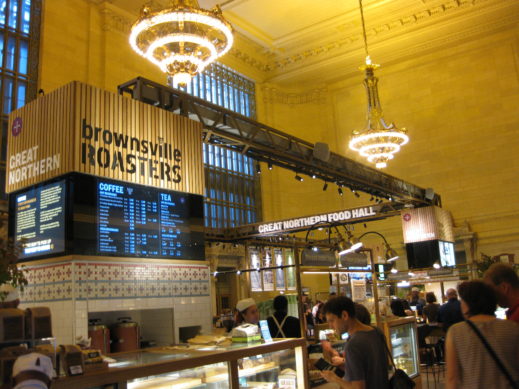 (Mondocurry picking up his Citbike and off to Park ave uptown to continue the journey!)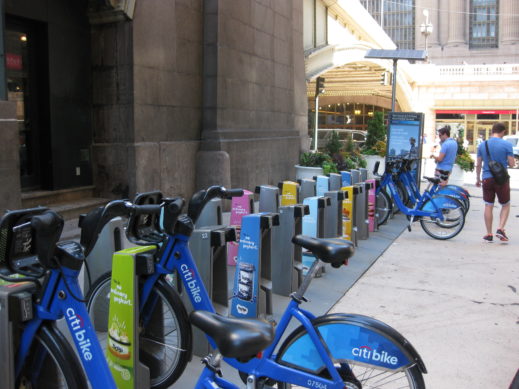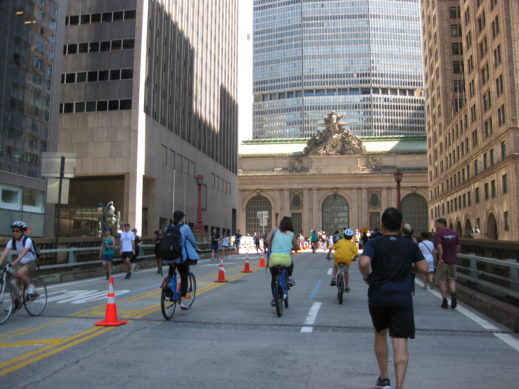 (Grand Central Terminal fast approaching! This is one of my favorite drives(by car) or rides(by bike) in Manhattan! Just driving around this gorgeous structure and then through it is awesome!)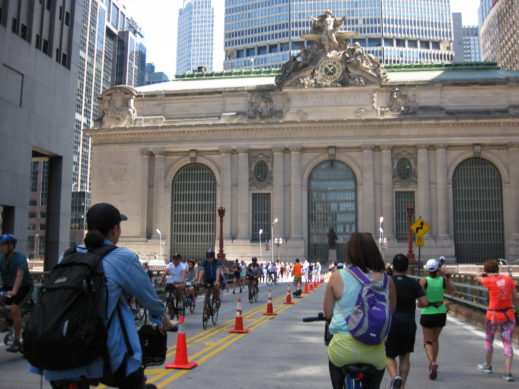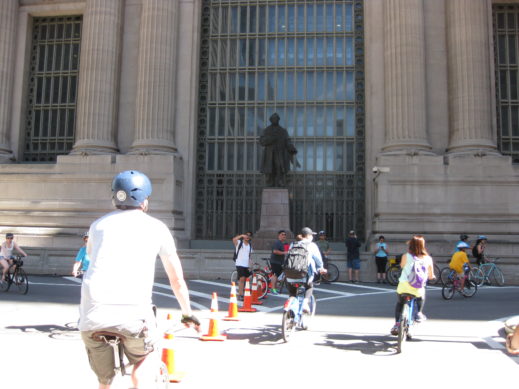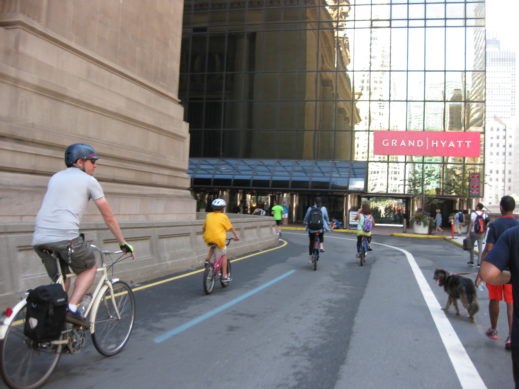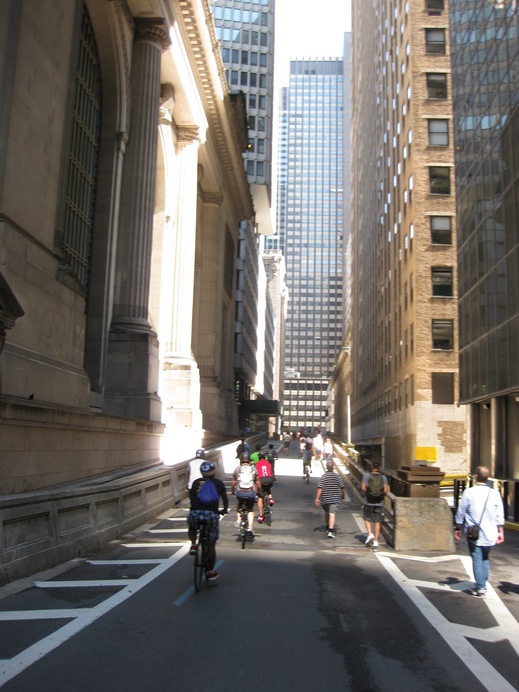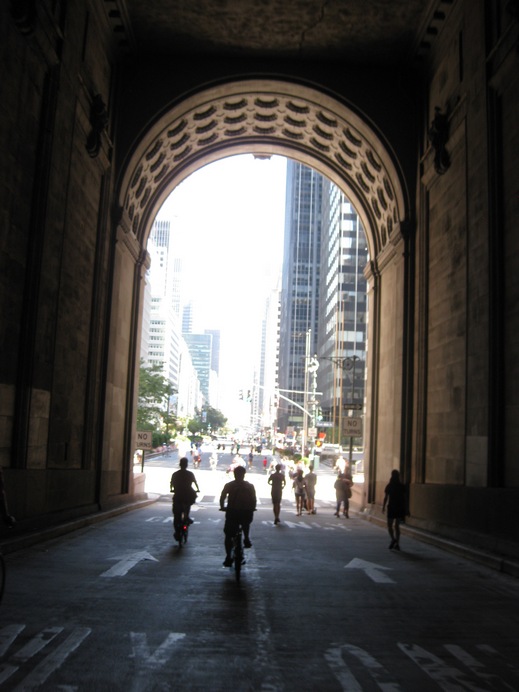 (out the womb we came into the arms of Park ave going uptown baby, uptown baby!)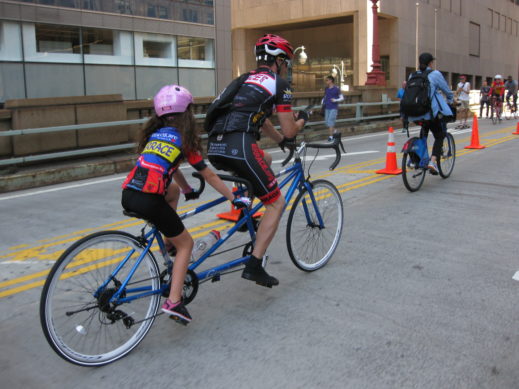 (Turn around on Park ave by 72nd street, headed back downtown)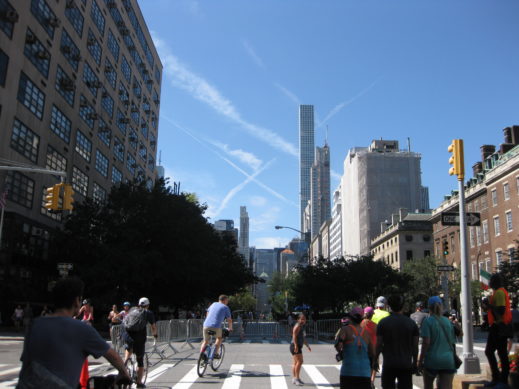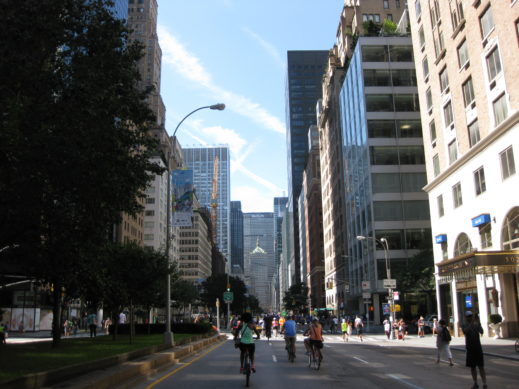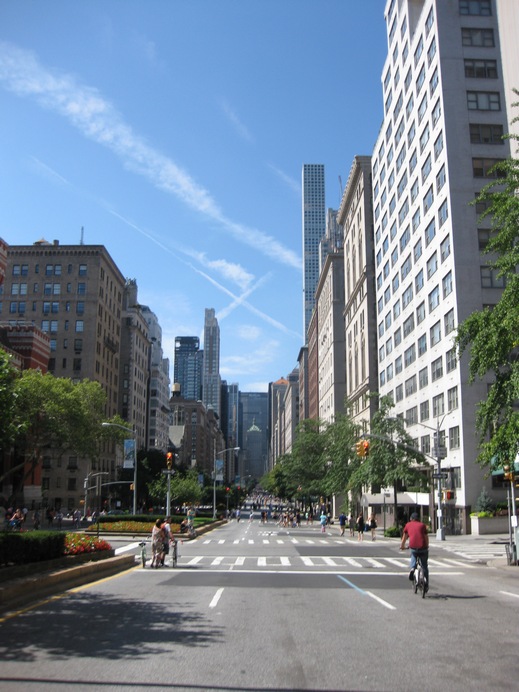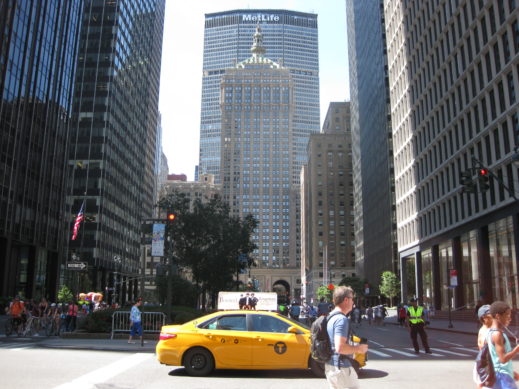 (push that cart! even the Halal Cart is enjoying the Summer Streets without motor vehicles swirling around him!)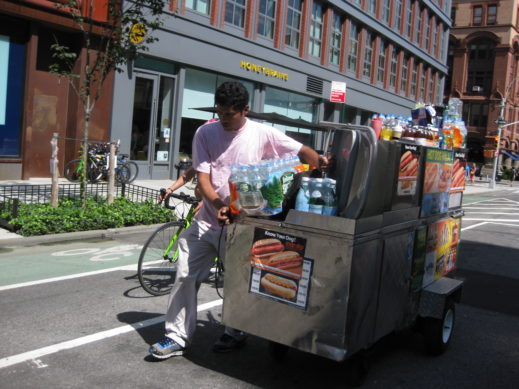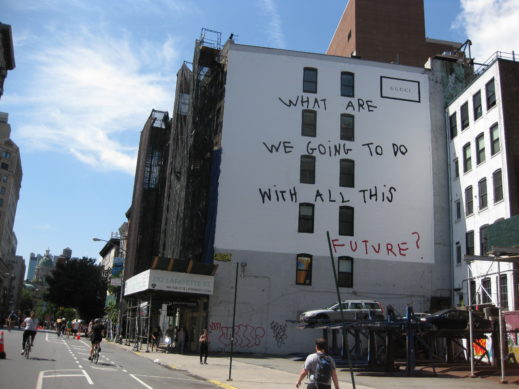 (Lafayette & Spring bottleneck stop)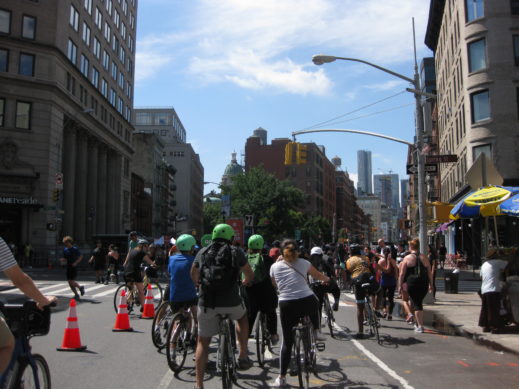 (Last stop or someone's First Stop – Foley Square!)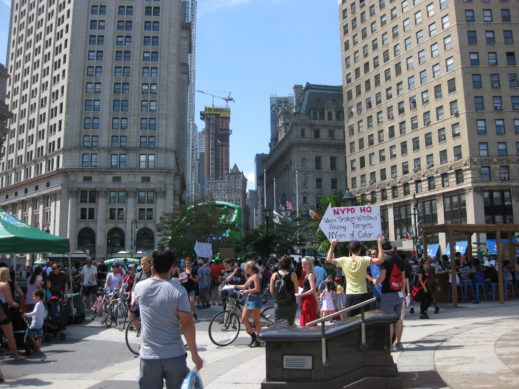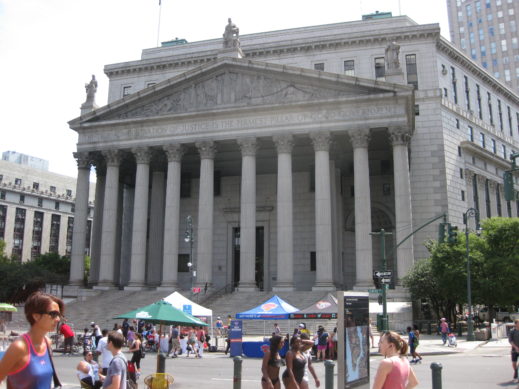 (Lafayette & Canal Street – Going back uptown a few blocks for some eats)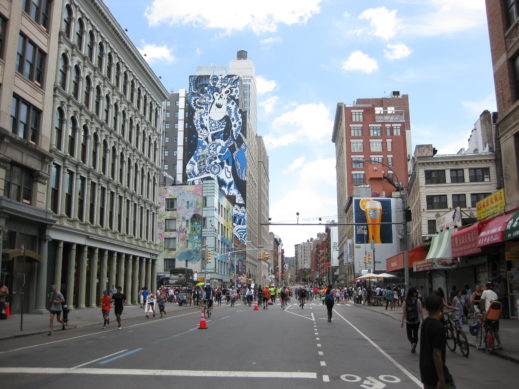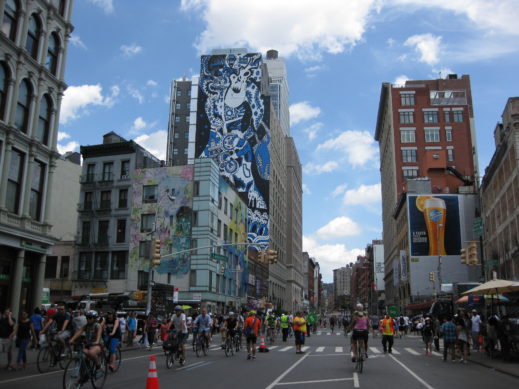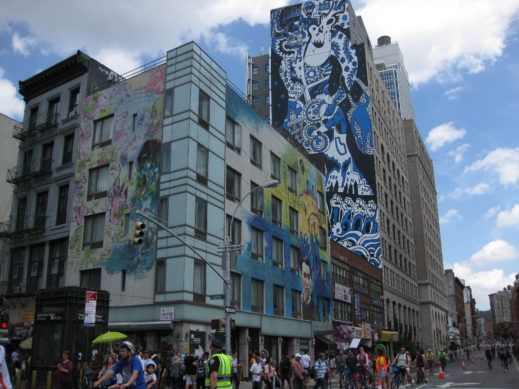 (We attempted to get into Dim Sum Specialists from Hong Kong – Tim Ho Wan but it was mobbed!)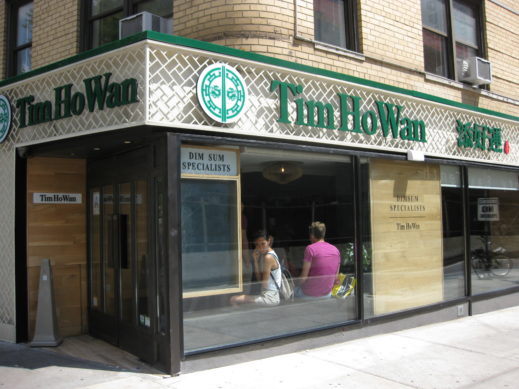 (Stopped in at Cha Cha Matcha on Broome Street for some iced green tea latte drinks)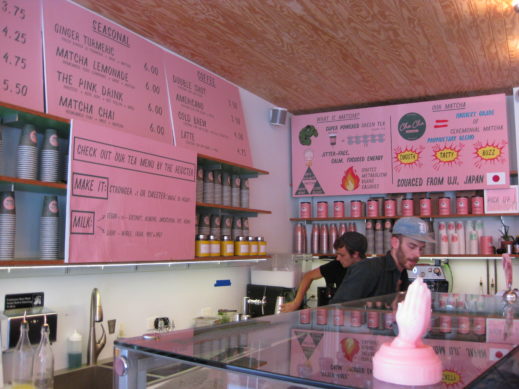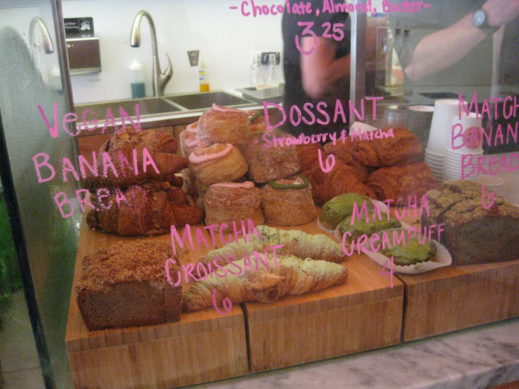 (artwork inside Yuan – Chinese swordsman with a double edge sword – almost looks like Gordon Liu/Shaw Brothers!)

(Classic style Guilin Rice noodle w/ braised beef)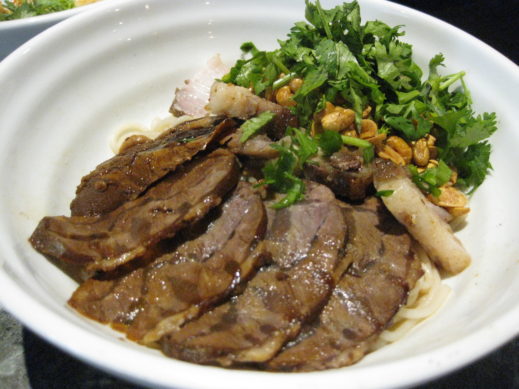 Posted in community, food, mr. c, photos | Comments (0)
August 11th, 2017 by chocko

Huzzah! A couple of days ago marked the first weekend of the 40th Anniversary season of the New York Renaissance Faire. It's a magical place where you feel like you stepped out of a time machine and ended up in a shire where wizards, knights, pirates and sweet singing sirens roam about. Be sure to visit August 5 – October 1 on Saturdays, Sundays and Labor Day 10 AM – 7 PM. All the fun and fantasy is located at 600 Rt. 17A Tuxedo, NY. Admission is reasonable and you can easily find discounts online. Once you get there and walk trough the gates, I do recommend purchasing a program for a dollar which features a map and a schedule of the events and activities for that day. It's possible to spend a whole day at the Faire and not see everything they have to offer, so it's recommended you take a minute to plan out your day. Be sure to check out one of the three daily jousting events. The Joust to the Death at the end of the day is the best but it's definitely not for the squeamish. The knights on horseback mean bloody business if you know what I mean. You can get VIP seating for an additional $5 which includes covered seating, a bottle of water and an exclusive souvenir. A bottle of water at the snack booths cost $4 so maybe not such a bad deal. Purchase the Royal Treatment VIP seating at the Information Booth in the Village Green!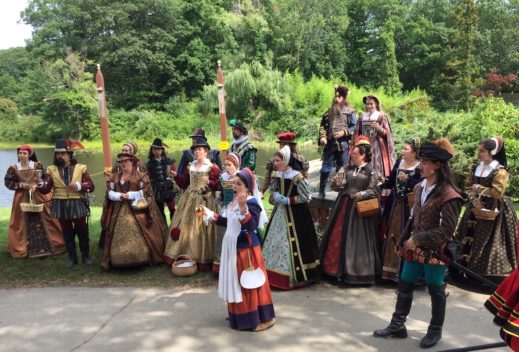 A parade welcomed the morning guests. God Save The Queen!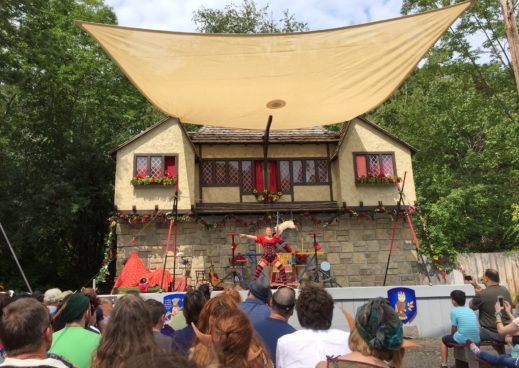 Cirque du Sewer is a new addition to the entertainment you will experience at the Ren Faire. Brace yourself for some acrobatic antics brought to you by Melissa and some nimble rats along with a ballet dancing cat named Pad Kee Meow. If you love the circus, comedy and rodents, then don't miss this! Be sure to tip your favorite performers!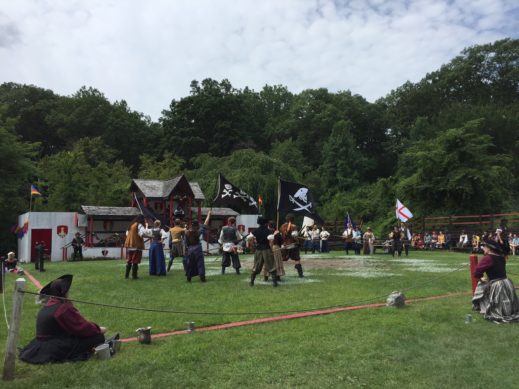 Ahoy, Mateys! Battle Ships is another new addition to the program and features swashbuckling pirates in a no holds barred rumble against Queen Elizabeth's mightiest soldiers and meanest pirate hunters. Plenty is at stake during this battle royal including the capture of the legendary Spear of Manannan Mac Lir and the title of Commander of the Seven Seas.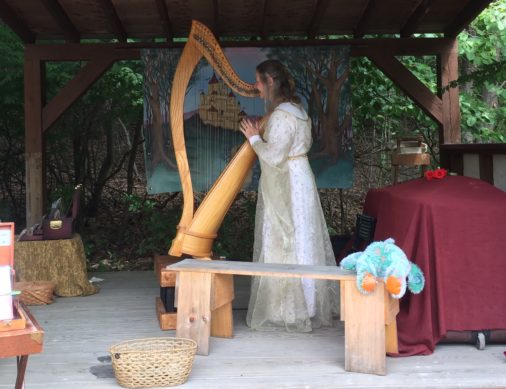 Music is a huge part of the experience. Be sure to stop and listen to various musicians from singing sirens, fiddlers, pipers, or perhaps the smooth, soothing sounds of the dulcimer. Many musicians are selling CDs so bring extra shillings to support the ren faire underground music scene!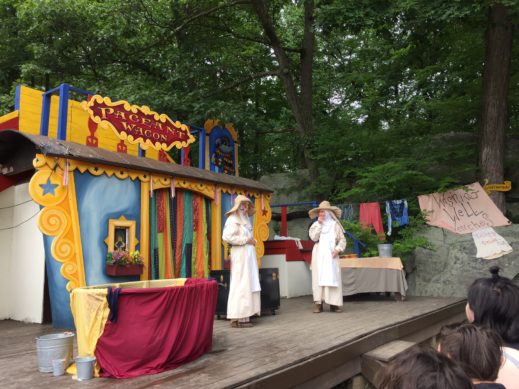 Hey, Nunnie Nunnie! are a comedic duo of nuns that sing funny songs that are guaranteed to make you pee your pirate pants. My favorite moment was the crowd participation during the hilarious song about the 5 Constipated Men of the Bible. Who doesn't love songs about poop?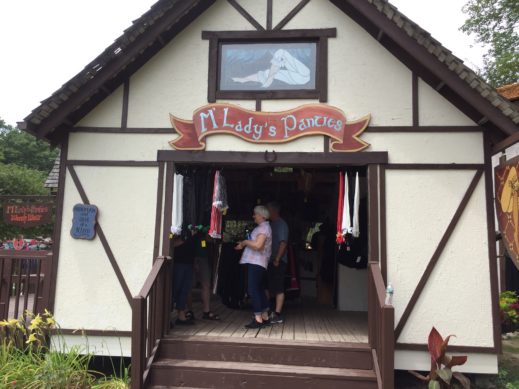 If shopping is your thing, then there's plenty to keep you busy from arts and crafts, dragon puppets, sculptures, weapons, crystal balls and tunics. If you're feeling frisky then the M'Lady's Panties is your one stop shop…a Victoria's Secret for the sexy princess, queen or whiny wench in your life.

Gypsy Geoff is an international champion when it comes to street performance. His show is kid friendly and involves juggling, comedy and great balls of fire. Gather 'round and witness the tantalizing tricks but don't sit too close for ye may get your eyebrows and beards singed off.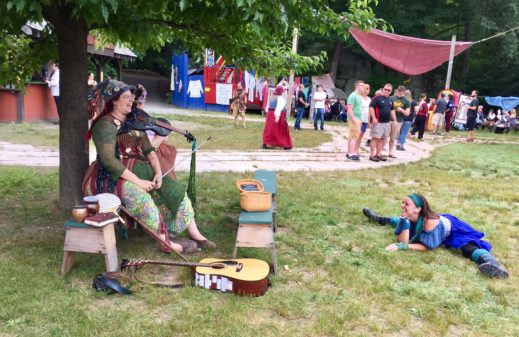 A fun moment after some tantalizing twirling and fancy footwork to some fast and whimsical fiddling. The pretty lass in blue got some moves!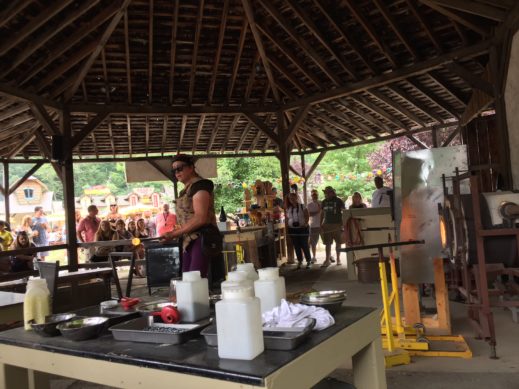 Snake-Oil Glassworks represented at the glassblowing booth. We sat and watched some of the demo but a wizard must have placed a sleeping spell on me because my eyelids were getting heavy and the lecture like atmosphere was not helping. No disrespect to the professor, but even his sexy outfit and corset couldn't keep Chocko from nodding and dozing off.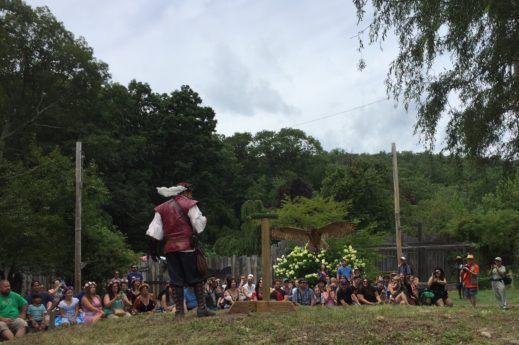 The Sky Kings Falconry is always an eye-opening and educational experience. I've never seen an Australian Kookaburra in person, so it was a thrill and to hear it "laugh" was one of the funniest bird calls you will ever hear. I was impressed by the owl, its huge wingspan and quiet like a ninja flying techniques. A vulture, hawks and falcons also represented.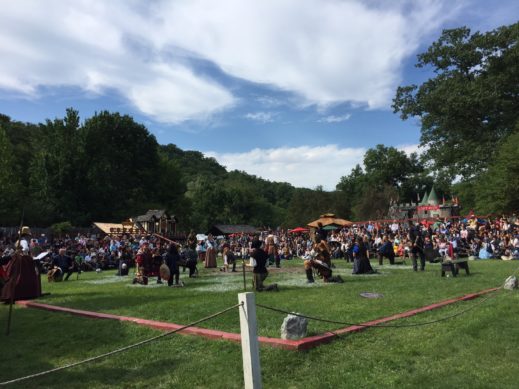 The game of chess is taken to the next level when the pieces involve Robin Hood and his Merry Band of Outlaws. They must face the Sheriff of Nottingham and his cronies for the entertainment of Her Majesty.

The Crimson Pirates performing at Blue Boar Inn…guaranteed to make you sing a long and dance a jig. These buccaneers sing about beer, lost love and adventures on the high seas. Catch 'em at a faire near you!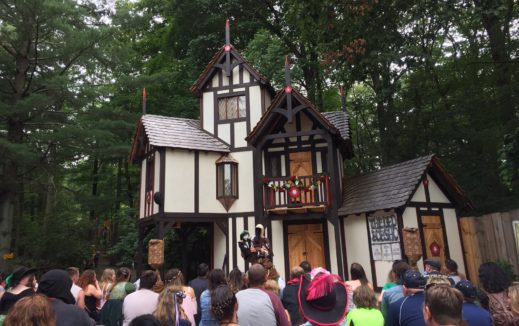 Ded Bob! and his faithful dummy Sluj will have you falling out of your seat with their dirty jokes and crude antics. Totally inappropriate for children but all the adult jokes will fly over their little, angelic heads. If you like your comedy lewd then the filth coming out of the cadaver better known as Ded Bob! is up your alley. Make no bones about it…not to be missed!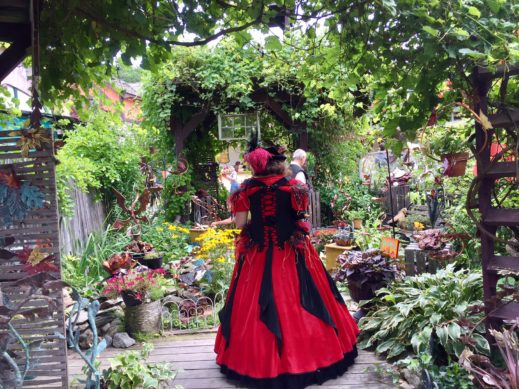 More shopping…perhaps a metal dragon for your garden in the backyard. You know, I didn't even talk about food at the faire. They usually get a bad rap like they only have turkey legs and mead on the menu. Not true..you can find all sorts of reasonably priced meals at the shire from mexican food, veggie dishes, desserts, falafel, and pad thai noodles. If you like to drink brew then join one of the 3 pub crawls scheduled throughout the day. There really is something for everybody. The day ended with Aaron Bonk's fire, whip and sword show; a joust; more browsing and lively music near the exit gates. Be sure to make plans to go to the New York Renaissance Faire. Until next time, Fare thee well.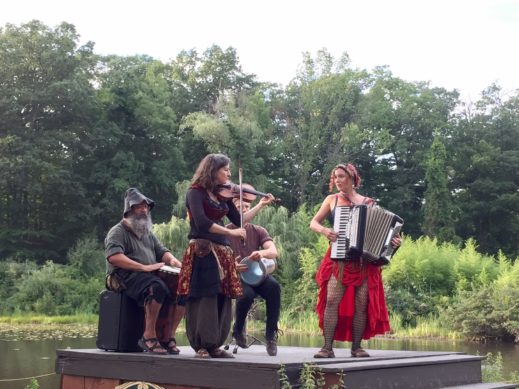 Check out the video (by KH Edits) above for a brief compilation of footage gathered from opening weekend at the NY Renaissance Faire! If you like what you see and need to get a video project edited, KH Edits got ya covered! Excellent rates and speedy service. Arigato, gatos.
Tags: 2017, 40th anniversary season, fantasy, GSTQ, new york renaissance faire, nyrf, ren faire, renaissance faire, tuxedo new york
Posted in art, chocko, fashion, food, music, photos, theatre | Comments (0)